Celebrate Mother's Day 2022 in Saratoga: Find Restaurants Offering Dining Specials & Takeout Meals
Don't forget about Mom on Mother's Day! Although social distancing will affect the size of the celebrations, you can still treat her to a delicious brunch or dinner. To help you out, we've rounded up a number of Saratoga area restaurants that are offering Mother's Day dining specials and takeout options this year.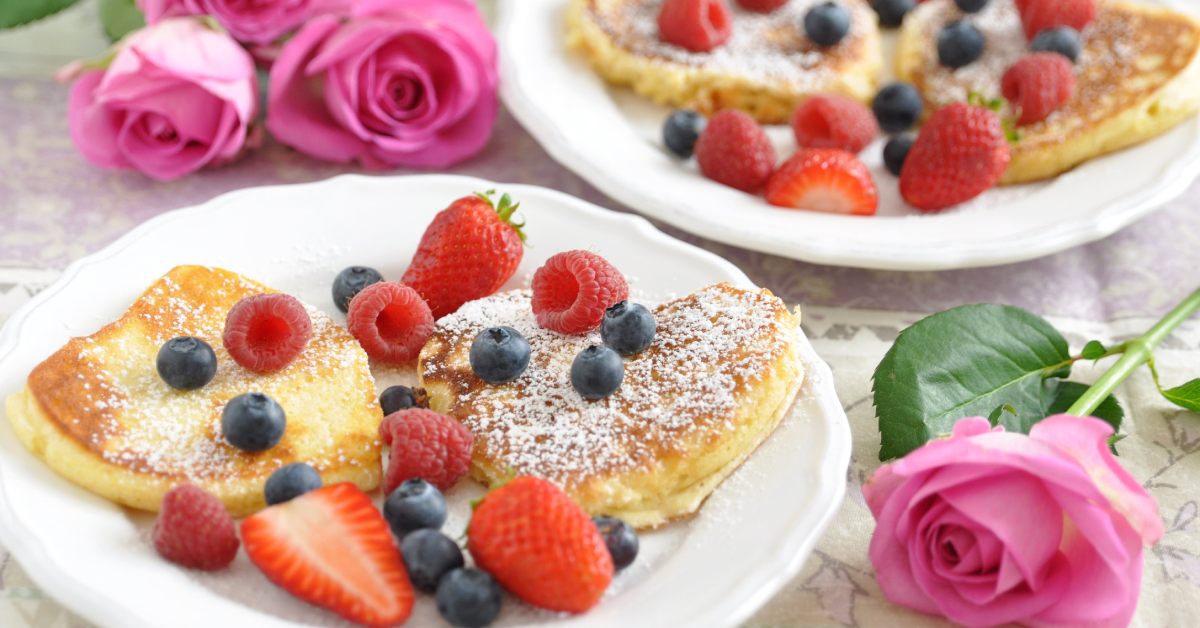 Featured Mother's Day Dining Specials & Meals To-Go for 2022
Mother's Day Brunch Is Served at The Brook Tavern
Offerings: Come to The Brook Tavern in Saratoga Springs for a special Mother's Day brunch menu on May 8. Brunch will be served from 10:00am-3:00pm.
Phone: 518-871-1473

Bring Mom to Chez Pierre for Dinner
Offerings: Chez Pierre will be open on Mother's Day, May 8, from 4pm-9pm. The regular dinner menu will be available along with 3-course prix fixe dinners.
Phone: 518-793-3350

Join Dunning Street Station on Mother's Day
Offerings: Dunning Street Station has announced they will be serving on Mother's Day starting at 10:30am with the last seating at 5:30pm.
Phone: 518-587-2000
Spend Mother's Day at The Hideaway for Brunch or Lunch
Offerings: Looking for Mother's Day dining plans? The Hideaway has you covered! Make a reservation for brunch at 9:30am or 11:30am; all your breakfast favorites and a ham carving station will be available. Or, plan on coming at 2:30pm for lunch or an early dinner. This will include great dinner options and a ham and prime rib carving station.
Price: Brunch is $34.99 for adults and $17.99 for children; Lunch is $44.99 for adults and $19.99 for children
Phone: 518-306-1900

Lake Ridge Restaurant Accepting Dinner Reservations
Offerings: Lake Ridge Restaurant has announced they will be open on Mother's Day starting at 1:00pm with the last seating at 8:00pm. Special additions are being created with mom in mind.
Phone: 518-899-6000
Dine-In or Takeout Dinner Options From Longfellows
Offerings: Longfellows Restaurant has designed a lovely menu for you to enjoy this Mother's Day, including a mix of soups/salads, appetizers, entrees, and desserts. To go orders will be available for pickup between 11am and 1pm on Mother's Day. To place your to go order, give them a call the week prior to the big day! (Monday, May 4 - Thursday, May 7).
Price: Varies
Phone: 518-587-0108
Specialty Brunch Will Be Served at Morrissey's Lounge & Bistro
Offerings: Don't miss out on this annual Mother's Day Brunch from Morrissey's! On Sunday, May 8, from 10am-2pm, enjoy a delicious meal from Executive Chef Nick Parker.
Price: Varies by menu item
Phone: 518-350-7945
Special Note: Reservations can be made over the phone or online.
Morton's The Steakhouse Open For Dinner
Offerings: Morton's The Steakhouse at Saratoga Casino Hotel will be offering a 12oz Bone in Filet Mother's Day special for $69, and the full menu will be available too.
Phone: 518-682-5999
The Wishing Well to Serve Dinner Starting at Noon
Offerings: Mother's Day dinner specials will be served at The Wishing Well from 2:00pm-8:00pm on May 8. The full ala carte dinner menu will also be available.
Price: Varies by menu item
Phone: 518-584-7640
Find More Great Dining Specials For Mother's Day
Brunch & Dinner at 550 Waterfront Restaurant & Bar
Offerings: Make 550 Waterfront Restaurant & Bar a part of your Mother's Day plans. Their brunch menu will be available from 10am-3pm, and dinner will be available from 4pm-close. Reservations are recommended but walk-ins are welcome. One free glass of wine or mimosa for each mom.
Price: Varies by menu item
Phone: 518-886-8654
Enjoy Brunch & A Pop-Up Shop at The Mouzon House
Offerings: The Mouzon House in Saratoga Springs is celebrating Mother's Day by offering both a special brunch menu and a pop-up shop (May 8 at noon). This is a prix fixe brunch with four courses.
Price: $70pp; $25/children's menu available
Phone: 518-226-0014
Brunch & Dinner Specials at Taverna Novo
Offerings: From 12pm-8pm, Taverna Novo will be open on Mother's Day, May 8, and offering both brunch and dinner specials, in addition to the regular menu. All moms receive a free split of Prosecco.
Price: Varies by menu item
Phone: 518-886-1680
Mother's Day Brunch at the Thirsty Owl
Offerings: The Thirsty Owl Saratoga will be open on May 8 with seatings at 10am, 12pm, and 2pm. A buffet brunch menu will be available with items like Baked Virginia Ham, Oven Roasted Turkey, Eggs Benedict, Country Home Fries, and more.
Price: $43.95/adult, $16.95/kid 12 and under
Phone: 518-587-9694