Get the Best Discounts During the 2021 Black Friday Saratoga Event
Mark Your Calendar for Friday, November 26
You may be stuffed with turkey and in desperate need of a nap, but rallying ourselves for the Black Friday deals in Saratoga Springs is worth it. On Friday, November 26, 2021, Network Saratoga will once again present their annual Black Friday Saratoga shopping event featuring a variety of discounts at participating businesses in downtown Saratoga.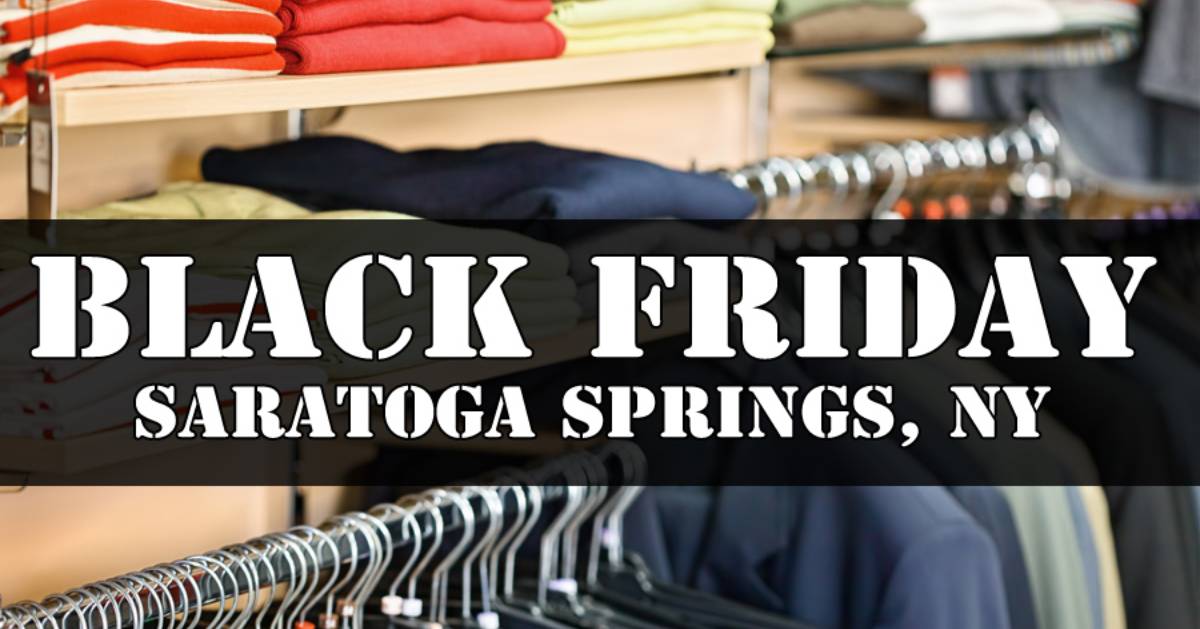 What to Know About the 2021 Black Friday Saratoga Event
Held annually on Black Friday, Black Friday Saratoga is a popular shopping event that's organized by Network Saratoga, a local public relations and event planning company that focuses on the growth of businesses and nonprofits in Saratoga and surrounding communities. The goal of Black Friday Saratoga is to encourage shopping at local businesses.
During the 2021 Black Friday Saratoga, a select group of 17 participating stores in downtown Saratoga will offer special discounts on Black Friday. Most of the deals will be spread out throughout the day to encourage a safe shopping experience, and some deals will be available on Small Business Saturday and throughout the holiday season.
Retailers participating in Black Friday Saratoga will have a "Black Friday Participant" window sign to differentiate them from other storefronts in downtown Saratoga. This is a fantastic opportunity for shoppers to get an early start on their holiday gift shopping.
See the 2021 Black Friday Saratoga Event Participants
As of 11/22/2021, the list of participants for the 2021 Black Friday Saratoga shopping event includes the following (visit the official Black Friday Saratoga website for the most up-to-date list):
Crafters Gallery

Death Wish Coffee Company

iRun LOCAL

Mountainman Outdoor Supply Company

Network Wedding Guide

The Pink Paddock

Saratoga Botanicals Organic Spa & Store

Yellow Boutique

These businesses will be offering their best discounts to encourage shoppers to visit on Black Friday and beyond.