11 Great Places to Order a Delicious Pie for the Holidays in Saratoga County
Nothing beats the taste of a homemade pie during the holidays, and if you're not a baker, no worries! There are plenty of options to consider in Saratoga County that deliver that homestyle flavor you're looking for.
Local bakeries around the region are ready to make all kinds of pies for their customers, from apple crumb to pumpkin, triple berry and beyond. Treat your family to a pie this year from one of these 11 businesses.
Saratoga Gluten Free Goods Bakery: A Small-Batch Bakery That Rises Above Expectations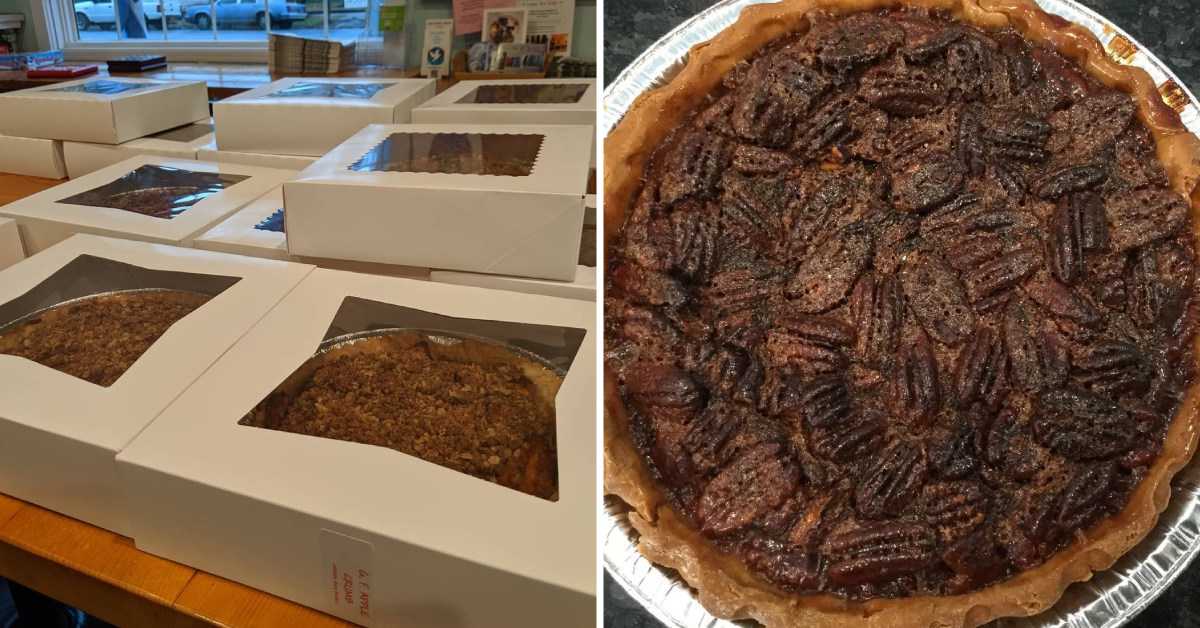 Whether you're on a gluten free diet or just love fresh, delectable pies, Saratoga Gluten Free Goods Bakery has you covered. This is a locally owned, small-batch bakery that makes gluten free breads, rolls, sweet and savory options, and more. They are available for special orders during the holiday season and offer items like pumpkin pie, apple crumb pie, and pecan pie. Give them a call or visit the bakery in downtown Schuylerville.
Saratoga Apple: Stock Up on Cider, Pies, and More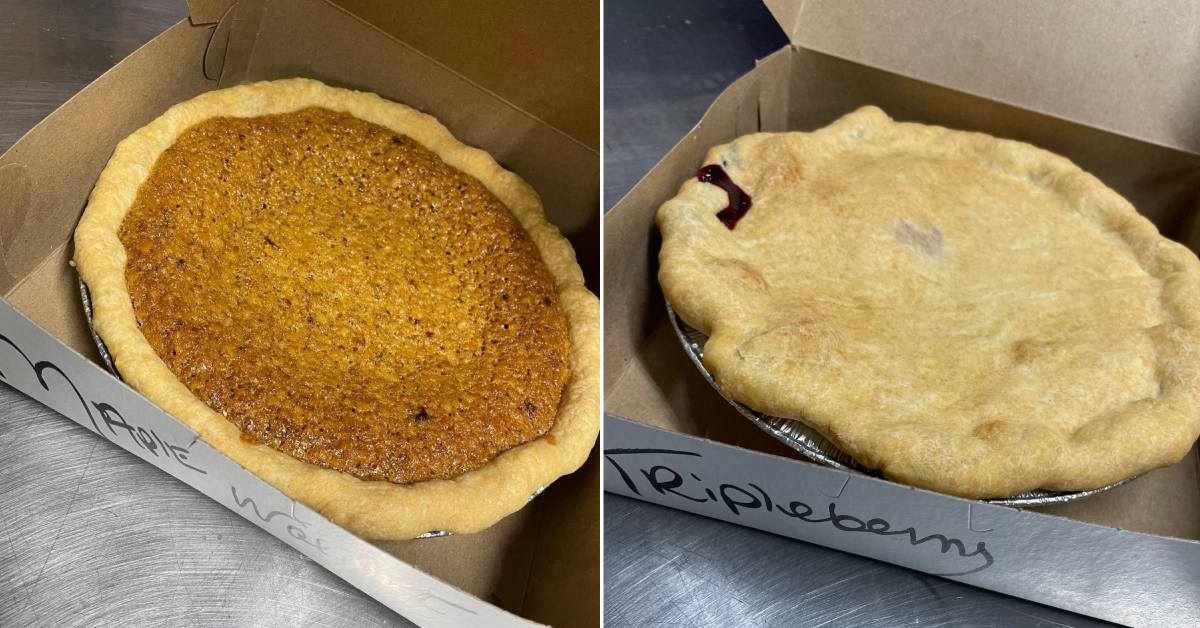 Located in Schuylerville, Saratoga Apple isn't just a top spot for apples (although they do sell over 20 types from August - October). They also operate a farm market and bakery that's open year round and features products like fresh apple cider, hard cider, apple cider doughnuts, and apple pies made using their famous top-secret recipe.
Saratoga Apple often has seasonal pies too, such as peach-raspberry and plum-ginger. You can call to custom order a pie or see what's available in store.
J&S Watkins Desserts: Find Gourmet Desserts For Every Special Occasion
For over 40 years, J&S Watkins Desserts has been serving the finest pies, cheesecakes, cakes, and tortes to the Clifton Park area community. Each dessert is made using the highest quality ingredients and mixed in small batches (the old-fashioned way) to ensure they offer the best flavors and appearance.
The bakery specializes in key lime pie, Toll House pie, and apple crisp pie, and they accept pre-orders before Thanksgiving and Christmas. Visit their website or give them a call for more information about holiday orders and availability.
The Bread Basket Bakery: Baking a Difference in Saratoga Springs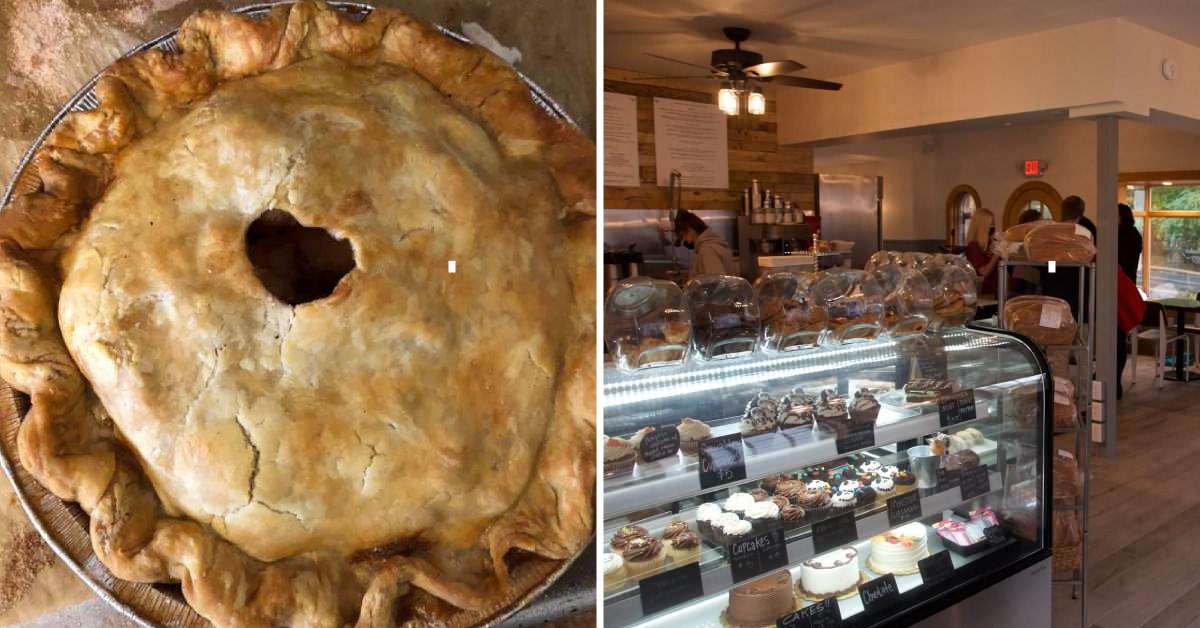 Did you know that The Bread Basket Bakery is part of the Business for Good family of companies? It's true, and that means all profits are donated to help fight food insecurity in the Capital Region. When you purchase a pie for the holidays, you're not just getting a delicious dessert to share with family, you're also making a difference in the community.
Explore the full holiday menu on their website and select from options like apple crumb pie, cherry pie, pumpkin pie, and other treats. There is a limited supply, so act now!
Putnam Market: Pick Up One of the Shop's Tempting Seasonal Pies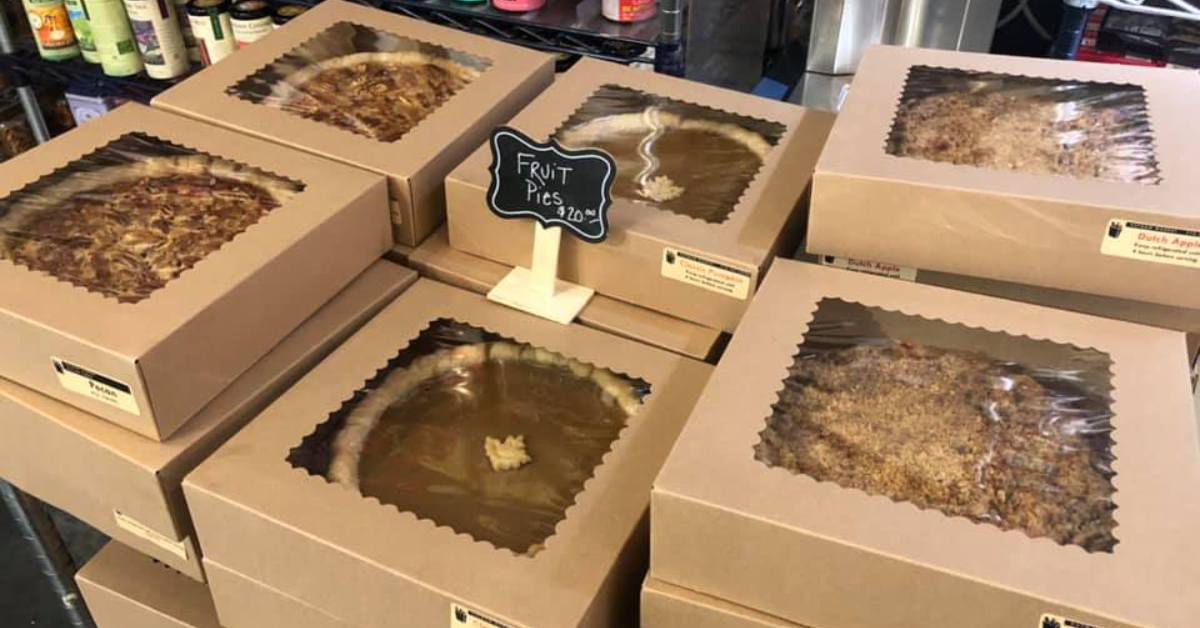 Putnam Market in Saratoga Springs has something for everyone around the holidays. You can shop for ingredients to make the perfect holiday meal, find a gift basket for friends or family, or purchase one of their exceptional pies. Their pie crusts are made from scratch, and the filling varies by the season (pro tip: the Mixed Berry Pie with a crumb topping is their best seller). Give them a call today and ask about which flavors are currently available.
The Sugar Fairy Bakes LLC: Celebrate the Holidays With Your Favorite Pie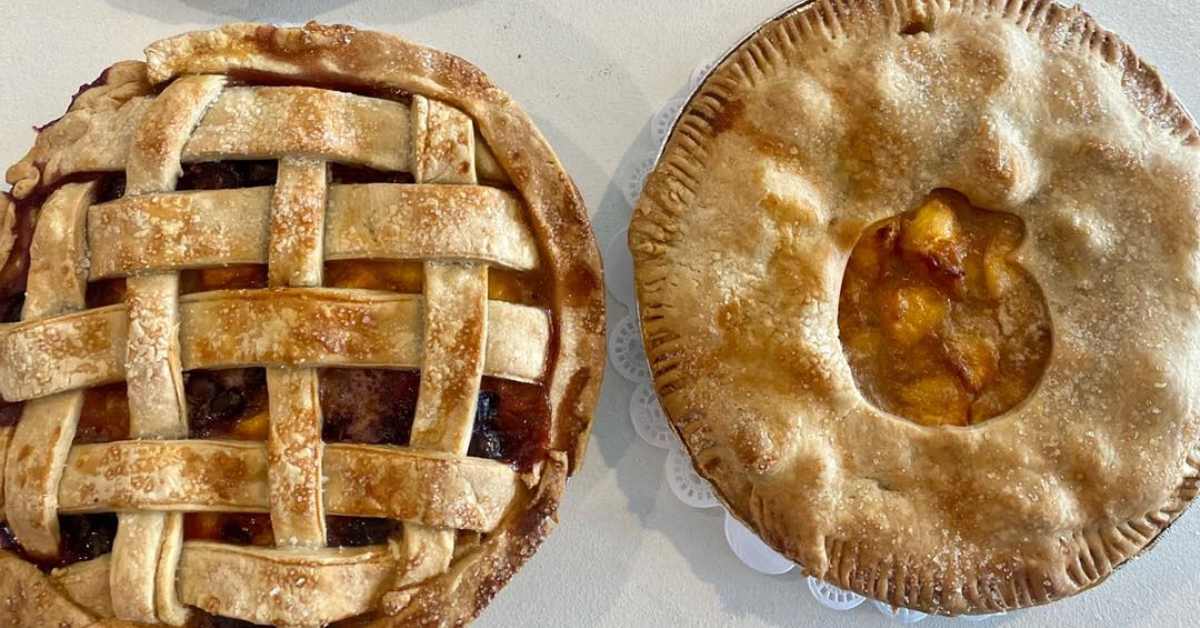 The magic happens inside the kitchen at The Sugar Fairy Bakes LLC, a locally owned bakery in Mechanicville. This is an old-fashioned bakery where everything is made daily to ensure maximum flavor and freshness. Visitors can enjoy daily specials like scones and fried doughnuts, as well as place a custom order.
Chocolate pecan, pumpkin, apple crust, cranberry pear crumb, and other pie flavors are available for Thanksgiving. And, for Christmas 2022, the bakery will be selling a small selection of cream based pies while supplies last.
The Sweetish Chef: Discover Quality Baked Goods for All Special Diets
With a name like The Sweetish Chef, you know that you can expect a wide range of sweet treats and baked goods on the menu. However, what makes them truly stand out is their commitment to making food that everyone can enjoy, whether it's grain/gluten free, sugar free, or low carb treats. Browse their selection of regular menu items and holiday baked goods; the pumpkin pie and Dutch "Apple" Pie are favorites around Thanksgiving.
Smith's Orchard Bake Shop: Choose From Over 20 Types of Fruit Pie
Pies are always on the menu at Smith's Orchard Bake Shop in Ballston Spa; in fact, they've been selling them ever since the shop opened back in 1999. One of the main reasons people continue to return to Smith's Orchard is because of the wide variety of flavors to choose from, such as apple, apple blueberry, blackberry, cherry, pecan, raspberry peach, strawberry rhubarb…the list goes on and on.
All of their fruit pies are made with a regular or crumb crust, and pre-orders are available before the major holidays (Thanksgiving, Christmas, and Easter). Be sure to check their website for order deadlines and holiday pre-order forms; if you miss the deadline, you may still be able to purchase a pie from their store or at a local shop that carries their pies. See the full list of shops on their Home Baked Pies page.
Iron Roost: From Breakfast to the Baked Goods, Everything Is Scratch-Made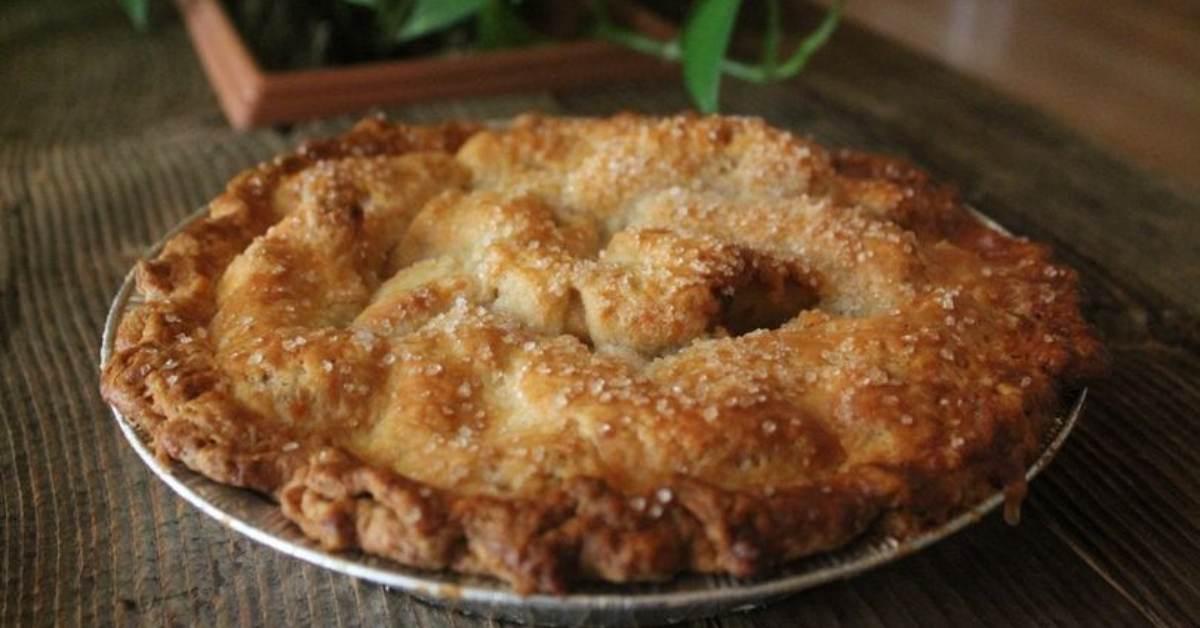 Popularly known throughout the Saratoga area for offering some of the most flavorful breakfast and lunch waffles, Iron Roost's other claim to fame is their scratch-made baked goods and desserts. Their goal is to use the finest and freshest ingredients to create food that will warm your heart, including homemade apple (double crust), apple crumb, and pumpkin pies, which are available freshly baked or frozen.
Iron Roost's cafe/bakery is located in downtown Ballston Spa, and in addition to pies, they sell cheesecakes, breads, tarts, cakes, and other treats. You can view the full selection of baked goods on the Bakery section of their website.
Mourningkill Farm and Bake Shop: A Small Family Farm With Big Flavors
Although Mourningkill Farm and Bake Shop in Ballston Spa doesn't have a large online presence, the reviews reveal just how good their homemade pies are. They've received multiple 5-star Google reviews over the years, including one that states, "I've never bought a better apple pie! The crust is so good, and the filling is not overly sweet...it's perfect!"
It's recommended that pie lovers call the bake shop in advance, as pies are available on a bake-to-order basis. Get your pie for the holidays and support this family owned business.
Lakeside Farms: Your One-Stop Shop for Both Holiday Desserts & Gifts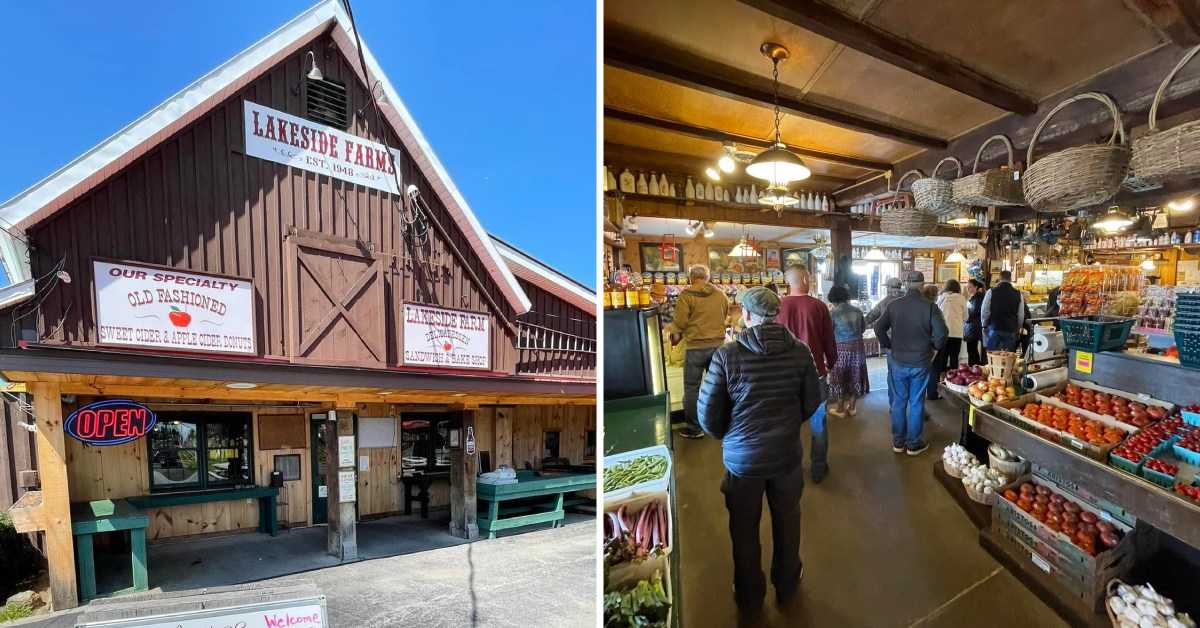 During the holiday season, Lakeside Farms in Ballston Lake welcomes everyone to their country store, restaurant, and gift shoppe. This family owned business is renowned for offering delicious homemade pies, and according to one Google review, "The bakery is amazing and has a slew of pie choices available every day as well as many other baked goods."
We suggest stopping for a meal, picking up a pie for the holidays, and browsing their unique selection of holiday gift items, such as mugs, bowls, hats, scarves, seasonal decor, and more. The current hours of operation are posted on their website.
The holidays will be here before you know it! Plan ahead and order your family's pie in Saratoga County today.
This article is sponsored by Saratoga County Tourism. Note: The opinions expressed in this article are those of the authors. They do not necessarily reflect the opinions or view of Saratoga County Tourism or its members.