Thanksgiving 2022 in the Saratoga Springs, NY Area: Where to Eat Out & Order Dinner To-Go
Figuring out what your family's Thanksgiving plans are? Whether you're looking to dine at one of Saratoga's finest eateries or take home an already prepared dinner, we have you covered. Take a peek below to see where you can find everything you need for the perfect Thanksgiving dinner, no matter what your plans are. And don't forget to call for reservations early!
Note: This page is updated as of 11/18/2022. We will continue to add more specials as we receive details.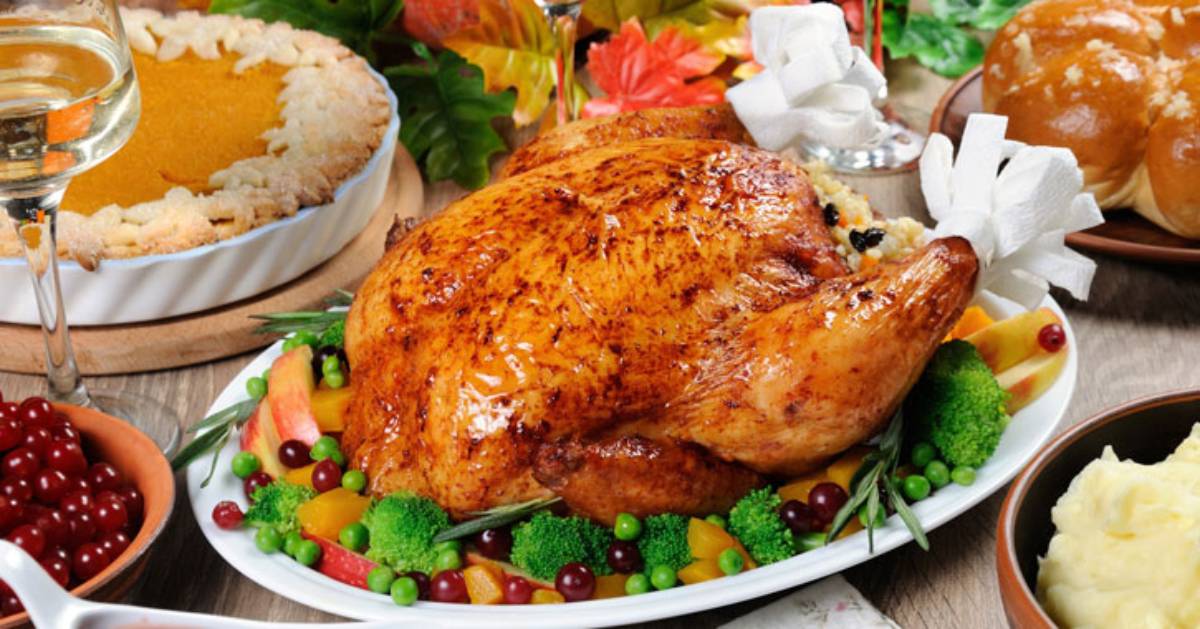 2022 Featured Saratoga Thanksgiving Restaurant Specials
The Adelphi Hotel (Dine-In)
Date & Hours: November 24, 12:00pm-7:00pm
Details: The Adelphi Hotel is offering a three-course Thanksgiving dinner at the restaurant this year. Enjoy your choice of appetizer, entree, and dessert. Make sure you reserve your table ahead of time. Call for reservations!
Costs: Adults $84.99 | Children 12 & under $29.95 | Free for children under 5
The Brook Tavern (Takeout)
Date: November 24
Details: The Brook Tavern is serving up a delicious Thanksgiving dinner to-go. Pre-paid dinner orders will be available for takeout only on November 24 from 11:00am-2:00pm. All dinners are served with their autumn vegetable soup, fresh baked bread, green salad, and apple/pumpkin pie. Orders placed by November 19 are preferred.
Cost: $45 per entree
Chez Pierre (Dine-In)
Date & Hours: November 24, 4:00pm-8:00p
Details: Chez Pierre will be open on Thanksgiving Day from 4:00pm-8:00pm, and reservations will be limited. Stay tuned for more info or visit their website/Facebook page for updates.
DeVoe's Rainbow Orchards (Takeout)
Details: DeVoe's Rainbow Orchards in Halfmoon is accepting pie orders for Thanksgiving! Options include apple, apple crumb, apple cranberry, blueberry, peach, pumpkin, very berry, and more. Call to order your pie and schedule a pickup time on November 22 or 23.
(Sold Out) Forno Bistro (Takeout)
Date: November 23
Details: Enjoy a special Thanksgiving Dinner To-Go from Forno Bistro this year. Perfect for up to 6 guests, this Thanksgiving dinner comes with oven roasted turkey breast, turkey gravy, whipped roasted sweet potatoes, cranberry sauce, and more. Orders must be placed by November 20, and pickup times will be on November 23 from 12:00pm-3:00pm.
Cost: $195
Longfellows Restaurant (Takeout)
Date: November 24
Details: Although Longfellows is booked for in-house dining on Thanksgiving, you can still order items from their Thanksgiving To Go Menu, which features a variety of soups, salads, entrees, and desserts. Call before Thanksgiving and they'll have your food ready for you. See the menu on their website homepage.
Cost: Varies by menu item
Morton's The Steakhouse (Dine-In)
Date: November 24
Details: Morton's The Steakhouse at Saratoga Casino Hotel will be open for Thanksgiving dinner. Choose a first course, a second course, and then finish your meal with a pumpkin cheesecake dessert.
Cost: $59 per person, excludes tax or gratuity
(Sold Out) Prime at Saratoga National (Dine-In)
Date & Hours: November 24, 1:00pm-6:00pm
Details: Let Prime at Saratoga National handle all of the Thanksgiving cooking for you this year. Seatings begin at 1:00pm, and there will be a prix fixe menu plus a la carte steaks available upon request. Reservations are required.
Cost: $68++ for adults and $30++ for children 6-12; children 2 and under free
Salt & Char (Takeout)
Date: November 23 & 24
Details: Leave the Thanksgiving cooking to Salt & Char and order a takeout dinner! The restaurant's Thanksgiving dinner to-go features a three-course, chef-prepared meal perfect for 4 or 6 guests. Please reserve your Thanksgiving dinner by November 21. Pickup is on November 23 or 24.
Cost: $195++ for 4 people, and $295++ for 6 people
The Wishing Well (Dine-In)
Date & Hours: November 24, 12:00pm-6:00pm
Details: Create your own holiday feast by selecting options from The Wishing Well's Thanksgiving Dinner Menu of appetizers, entrees, and desserts. No matter which combination of dishes you choose, you can bet that they'll be beautifully presented and made from fresh, high-quality ingredients.
Cost: Varies by menu item
Find Out About Even More Thanksgiving Specials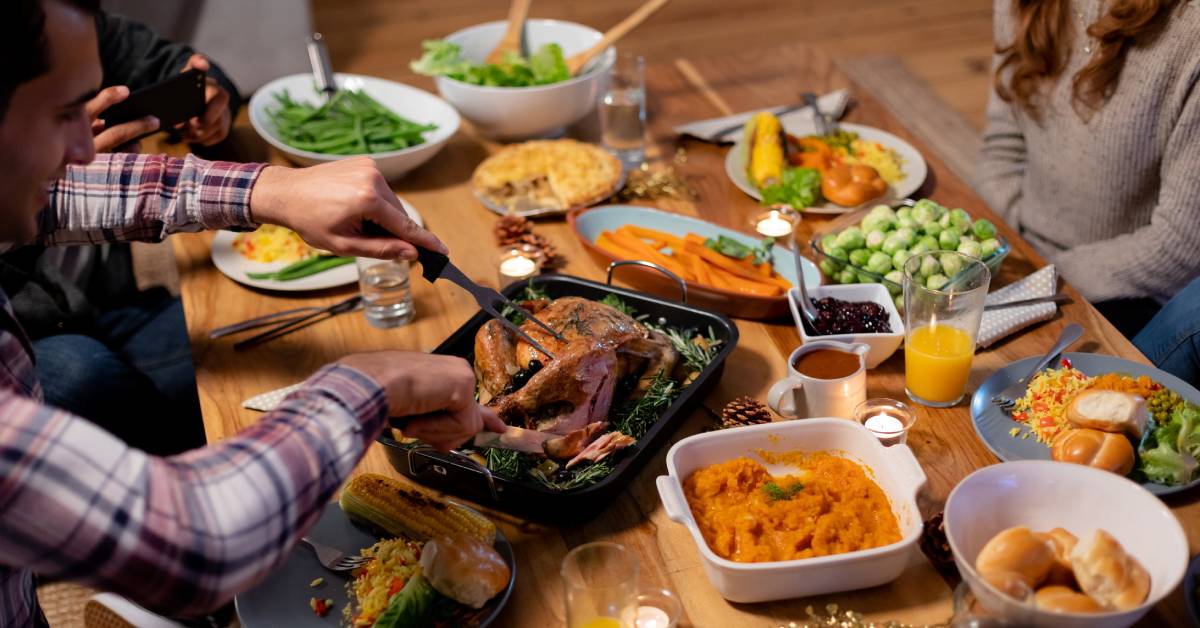 Finnigan's on the Lake (Takeout)
Finnigan's on the Lake in Ballston Lake is preparing for Thanksgiving! This year they are offering a homemade Thanksgiving feast that feeds 6-8 people with leftovers. The cost is $159 plus tax, and the meal includes 3+ pounds of their hand carved oven roasted turkey breast, 1 quart of homemade turkey gravy, their signature garlic and sour cream red skin mashed potatoes, homemade stuffing, cranberry sauce, and more. Please place your order by November 23 as quantities are limited.
The Edison Club (Takeout)
The Edison Club in Rexford is accepting Thanksgiving To-Go orders for pickup on Wednesday, November 23. You can order a full turkey dinner or just some meal enhancers. The full menu can be viewed on The Edison Club's Facebook page, and the order deadline is November 16.
The Fresh Market (Takeout)
Visit The Fresh Market's website for details about their Thanksgiving food specials. You can order a traditional holiday meal with the turkey and sides, a holiday ham meal, a whole turkey, sides, and more. Online ordering ends on November 21 at 2:00pm.
Healthy Living (Takeout)
Looking to order Thanksgiving dinner from Healthy Living in Saratoga Springs? Pre-order your turkeys by November 13 and your pies and sides by November 20! You can pick them up on November 22 and 23. See the full list of menu items on their website.
Mazzone Hospitality (Takeout)
The "Thanksgiving at Home" dinner package from Mazzone Hospitality will be available for pickup on Thanksgiving day at the Glen Sanders Mansion, The Hall of Springs, or their headquarters in Clifton Park for people who pre-order. Delivery is available for an additional cost within a 20 mile radius of their Clifton Park location. You can order a Dinner for 10 for $380 or a Dinner for 18 for $520, and orders will be accepted through November 21.
In addition, Mazzone is offering a "Ready to Roast Thanksgiving at Home" option that includes a seasoned and ready to roast turkey along with all of the fixings. This package is only available for pickup the day before Thanksgiving at their Clifton Park location. The cost is $345 for 10 people and $470 for 18 people.
(Booked) Panza's Restaurant (Dine-In)
Panza's Restaurant is accepting reservations for Thanksgiving Day (November 24). Limited seatings are available, and you can check the latest updates on their Facebook page or by calling the restaurant. The Thanksgiving meal costs $55 for adults and $18 for kids ages 4-10.
The Ribbon Cafe (Takeout)
The Ribbon Cafe in Ballston Spa is ready to make your Thanksgiving special! They are accepting pre-orders for individual Thanksgiving meals for $29.99, as well as full pies for $20. Each meal includes sliced turkey, stuffing, cranberry sauce, gravy, smashed potatoes, asparagus, and a mini pumpkin pie. The deadline is November 20.
Saratoga Grazing Co (Takeout)
The Saratoga Grazing Co is accepting orders for Thanksgiving, and the special menu features a variety of snacks and appetizers, such as cheese trays, veggie crudites platters, sweet treat trays, and more.
Did We Miss One?
If you know of a Saratoga restaurant offering Thanksgiving dinner who is not listed here, please let us know and we'll add it in!