Holiday Train Travel with Amtrak
Please Note: The information below was last updated in November 2018 for the holiday season.
Shopping. Cooking. Wrapping presents. Packing to travel. The actual travel to get to family and loved ones. The holidays may be the most magical time of the year, but they can end up being one of the most chaotic and stressful times of year, too. This year, consider erasing "travel" from that stress list.
When you travel by train with Amtrak there will be no tedious security check lines, no wear and tear on your car, and no sitting in traffic - it's just a relaxing ride with great views and adequate leg room. That's perhaps the ultimate advantage to traveling by train - the fact that you can truly appreciate the journey to your ultimate destination, and there's no better place to do this than traveling across New York State. From the farmland in central New York to the wine country of the Hudson Valley, you're sure to see gorgeous sights along the way.
Read on to find out more advantages to traveling with Amtrak, particularly during the holidays, and find out why you'll definitely want to book your trip early.
Why Train Travel is the Best Travel in NY - Especially During the Holidays!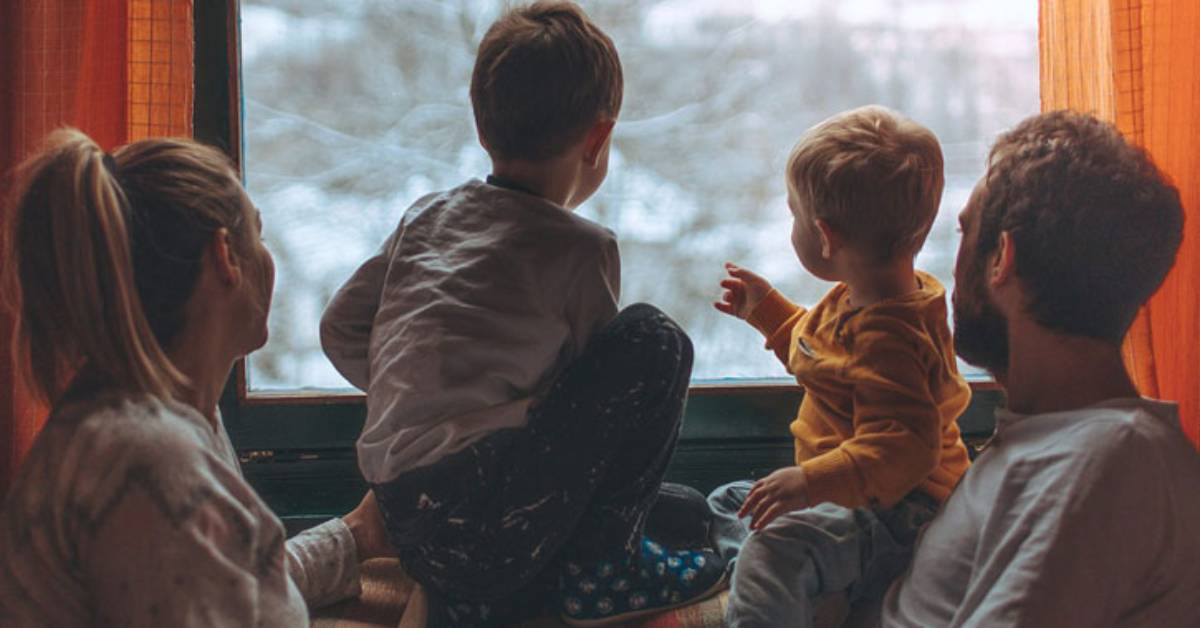 Relax In Your Seat - Or Move Around
When you travel by train, you can make the most of spacious seating and pleasing views you can actually enjoy because you're not concentrating on driving. The train will chug along at a pleasant pace allowing you to de-stress and gear up for the fun holiday festivities ahead. And, there are no middle seats, so you'll either get an aisle or a window.
You can also feel free to get up and move around, which is especially nice if you're traveling with young children. If it's a particularly long trip, you could opt for a private sleeping accommodation for extra comfort.
Two Free Luggage Bags & Extra Perks
On Amtrak trains, you're allowed to bring two 50-pound bags on board at no charge, so it's super easy to pack what you need for yourself in one bag and leave one bag for gifts. If you need to bring more luggage, you can just see one of Amtrak's Red Caps (baggage handling assistance) to help you check additional bags.
Bonus on the luggage situation: travel necessities like pillows, blankets, computer cases, and medical devices don't count towards the two-bag limit. And, if you're traveling with infants under the age of two, you're allowed additional infant items like strollers and diaper bags that also don't count towards the limit.
Keep That Phone Charged
Each coach seat on Amtrak trains has an outlet for a phone charger, so no need to worry about dead battery upon arrival. Just make sure that your phone or camera is at the ready to capture those spectacular winter wonderland views of New York State you'll be seeing along your journey!
Did we mention you don't have to put your phone on airplane mode when traveling by train, and most trains have free WiFi? Feel free to use your device the whole time.
Download the Amtrak App
Downloading the free Amtrak app will make holiday travel even simpler. You can easily plan and book your trip, check arrival and departure statuses of the trains, and if someone is picking you up at the station you can use the app to keep them updated about your arrival time and train number.
Grab a Bite to Eat
Need another reason to travel by train? Most Amtrak trains have snack bars and lounge areas, so you'll have the option to purchase food and drink to hold you over before that holiday meal that awaits you at the end of your trip.
Book Your Tickets Early, See New York & Get a Great Deal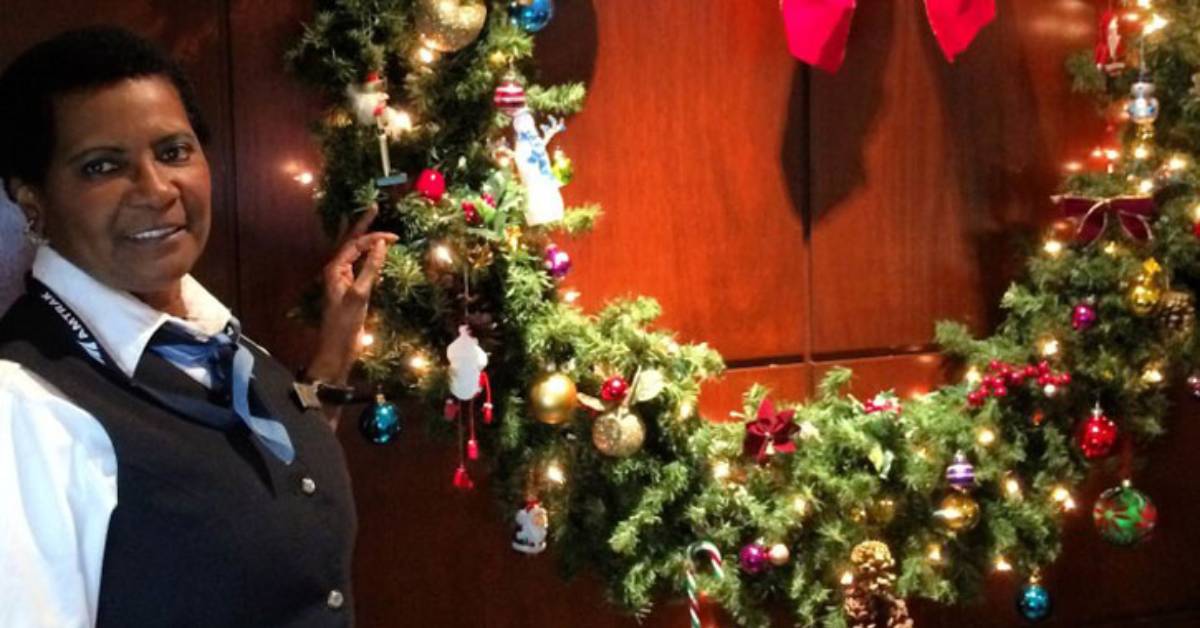 Save Up to 25% by Booking Now
Amtrak is currently allowing passengers to save up to 25% on holiday travel by booking early with Saver Fares. This deal is good up until New Year's Eve. Trains book up quickly, so if you are planning to make a trip this holiday season get those tickets as soon as possible!
Whether you're traveling to see loved ones in Syracuse, Buffalo, or elsewhere in New York State you can ride comfortably and get where you need to go at an affordable rate. A trip from Saratoga Springs to Buffalo starts at $65, the Spa City to New York City starts at $58, and to Plattsburgh the starting rate is just $31.
Even if you're not planning on traveling to see family this year, you might consider a trip down to New York City for a full day of festive fun. See the talented Rockettes at Radio City Music Hall, take pictures of the breathtaking Rockefeller Center Christmas Tree, and make the most of all the great shopping opportunities.
Earn Double Points Traveling Between Now and November 17th
Planning on traveling before the season starts? When Amtrak Guest Rewards members book a train to travel between now and November 17, 2018 they earn double the points when registering for Double Days. If you're not already an Amtrak Guest Rewards member, joining gives you the advantage of putting points towards free travel.
Enjoy Your Trip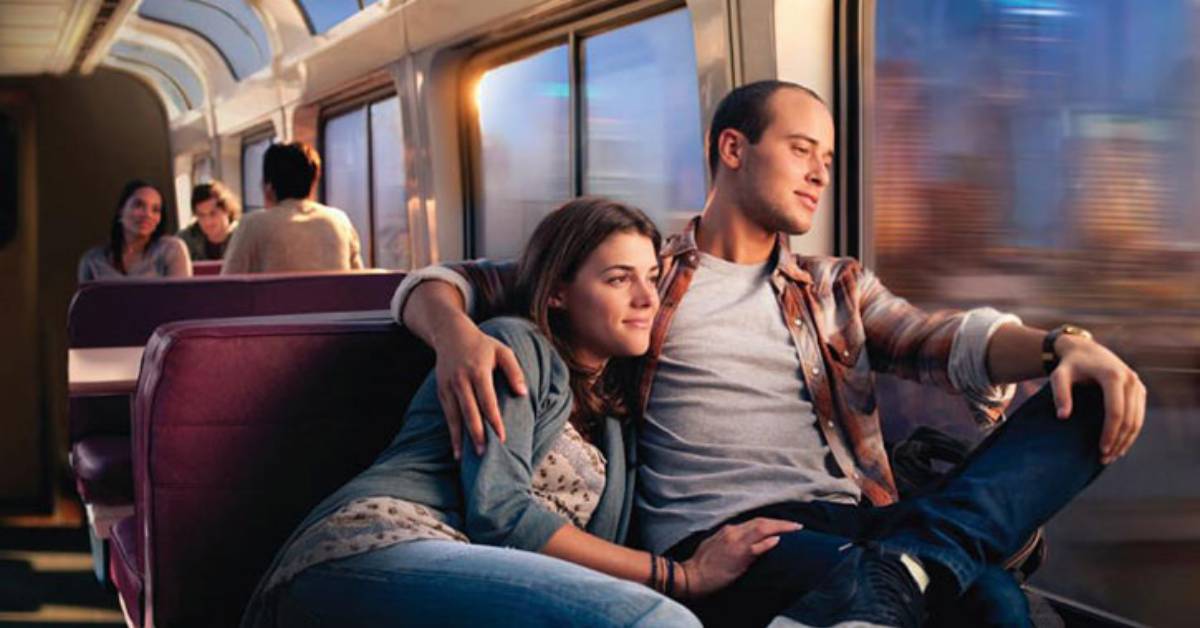 The holidays can be stressful, but traveling to see loved ones doesn't have to be. When it comes to getting where you need to go this season, think train travel. Sit back in the comfortable seats, soak in the sights from the window, and prepare yourself for Grandma's homemade pumpkin pie.