The Recently Renovated Red Roof Inn Clifton Park: Comfortable, Clean & COVID Safe
Content Sponsored by Red Roof Inn Clifton Park
New owner. New management. Renovated rooms. COVID safe. Read on to see why your next stay in the area should be at the Red Roof Inn of Clifton Park, and find out what their super sought-after perk is.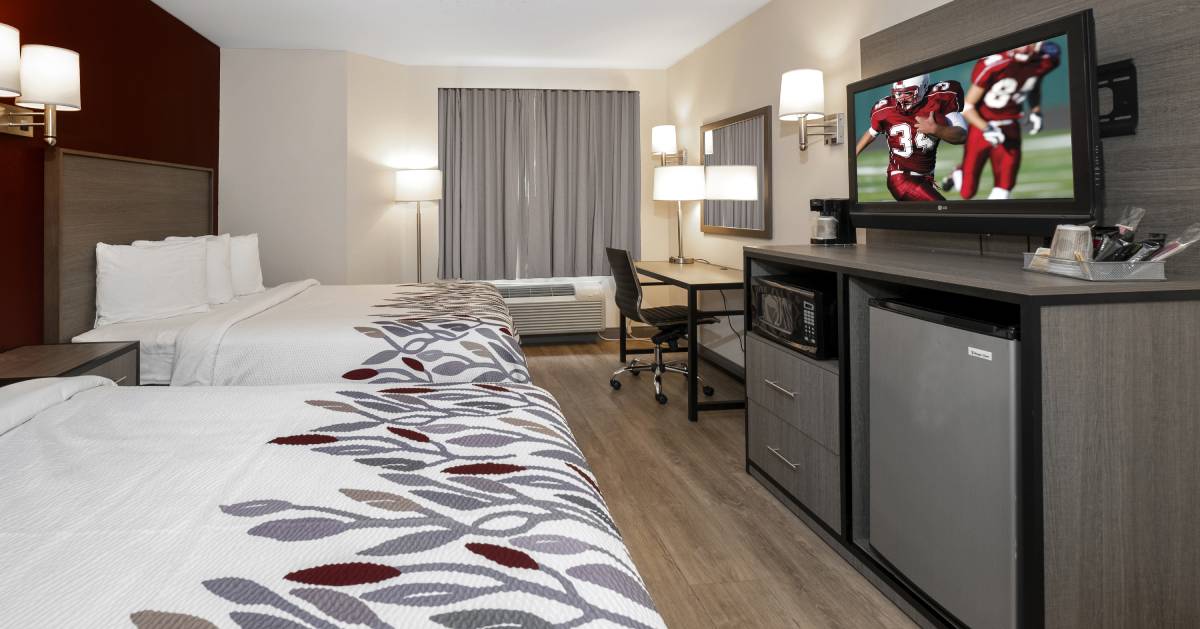 Check Out Over $500,000 in Renovations From the New Owner
"Things are run differently now," General Manager Elaine Swain told us. Although owner Alan Schnurman took over in 2018, he decided to go in a different direction with management in June of 2020. While he'd slowly made renovations over the past few years, like upgrading rooms (more on that in a moment!) and putting more effort into the outside landscaping, most recently he brought in new management with Swain and Operations Manager Kemanni Gang.
"He brought us in to refocus the hotel's mission on hospitality and to steer the ship with the new COVID regulations and upgrades," Swain said.
All of the rooms underwent major renovations in 2019. They all now have laminate flooring instead of carpet, which adds safety and cleanliness, two aspects of staying at a hotel that many think about today. Other upgrades in the guest rooms include a workspace, microwave, and refrigerator. They've also added a guest laundry room and will add a truck parking lot to the property.
"The refrigerator was the best I have had in a hotel room, with a separate freezer," said a TripAdvisor reviewer in October of 2020. "Due to the pandemic we had several meals in the room. There was plenty of room for milk, cheese, and fruit. We got pre-made salads at the local grocery store [Hannaford] as well as some frozen meals for backup."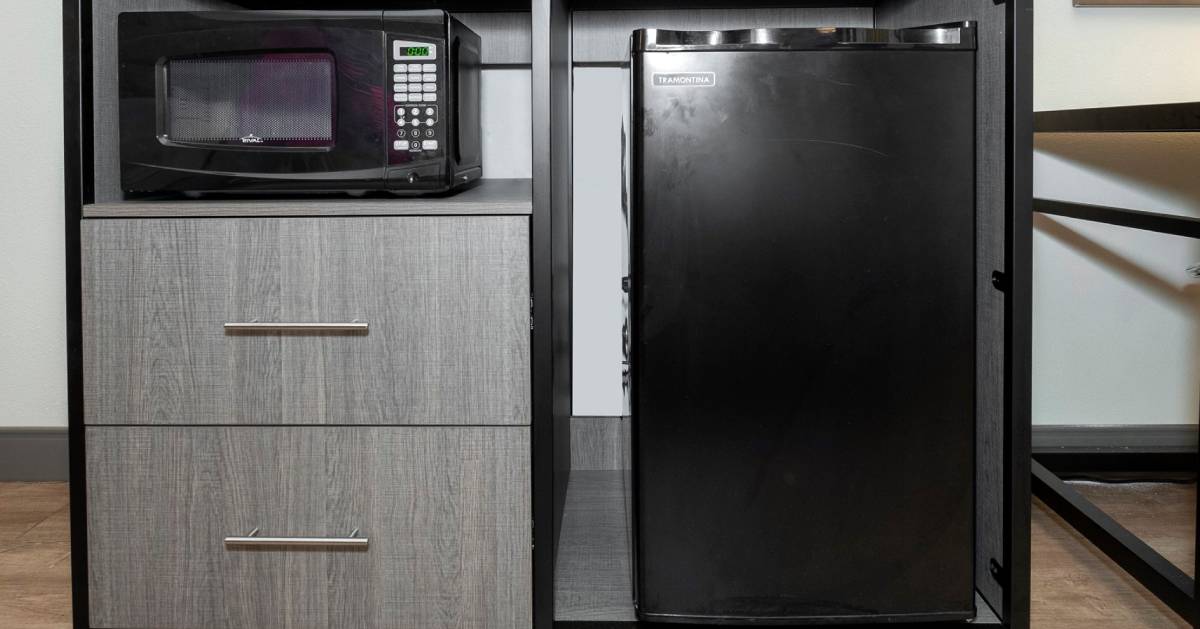 Here's What's Different Under COVID-19 Guidelines & Why You'll Feel Extra Safe
To adapt to COVID-19 regulations, the Red Roof Inn has implemented a rigorous sanitization policy that accounts for enhanced cleaning protocols 24 hours a day. Plexiglass has been strategically installed in certain areas and social distancing is encouraged. Guest rooms are sanitized and cleaned by staff wearing gloves and masks, and masks are required by guests when in public spaces.
Enhanced food service safety measures are in place, including individually wrapped grab and go food options for breakfast instead of the prior hot breakfast to ensure extra safety for guests. And, there's contactless check-in, check-out, and room service.
"This hotel was very clean, had comfortable beds and room size, and [was] staffed by very nice and informative personnel," said a Hotels.com reviewer in July of 2020. "This sits in a great location - about halfway between Albany and Saratoga Springs, and very close to both Malta and Ballston Spa."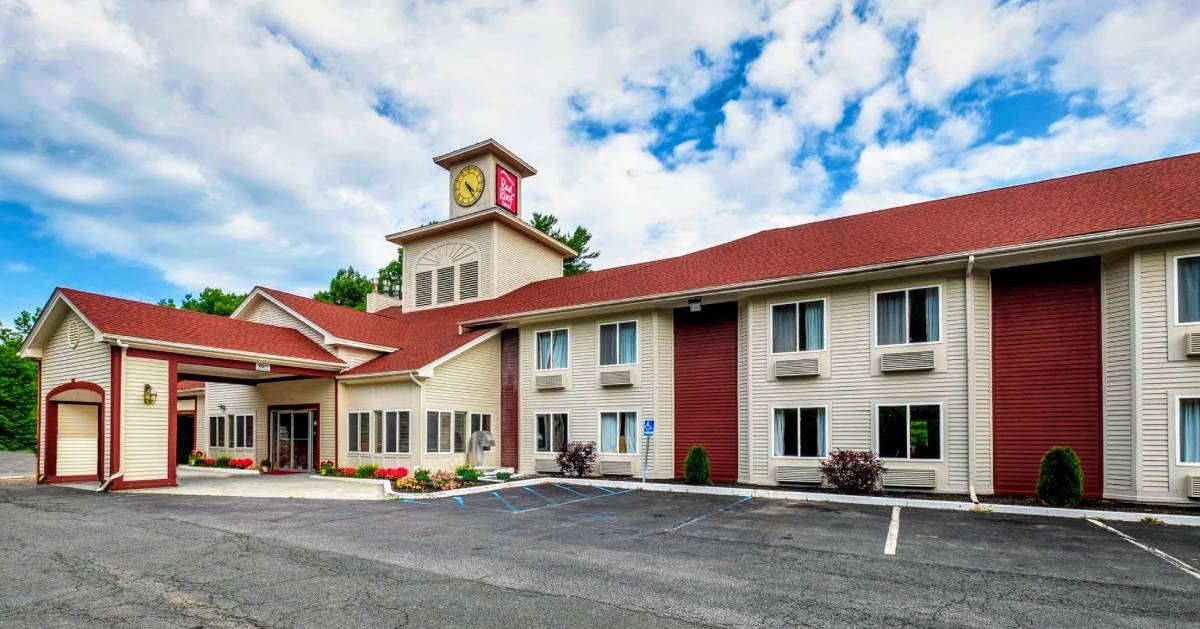 It's All About Location, Location, Location, and Clifton Park Is the Center of the Capital Region
Speaking of which, you can't beat the location that Red Roof Inn offers in Clifton Park. The aforementioned TripAdvisor reviewer who loved the fridge indicated that despite being so close to an interstate, the noise did not penetrate, and nor did any sound from other rooms.
"They were great, and it was semi-secluded but still close enough to the shopping areas and the on ramp for the Northway," said a Google reviewer in 2019. Indeed, the hotel is not only less than 30 minutes from Saratoga Springs, Albany, Schenectady, Troy, and other area hotspots, but Clifton Park itself is a treasure trove of shopping and dining.
Along with Clifton Park Center and unique shops like Wit's End Giftique, be sure to check out restaurants like Ravenswood for pub fare and draft beer, or the highly rated Grecian Gardens Pizza & Restaurant, for gyros and other Greek and Italian classic meals.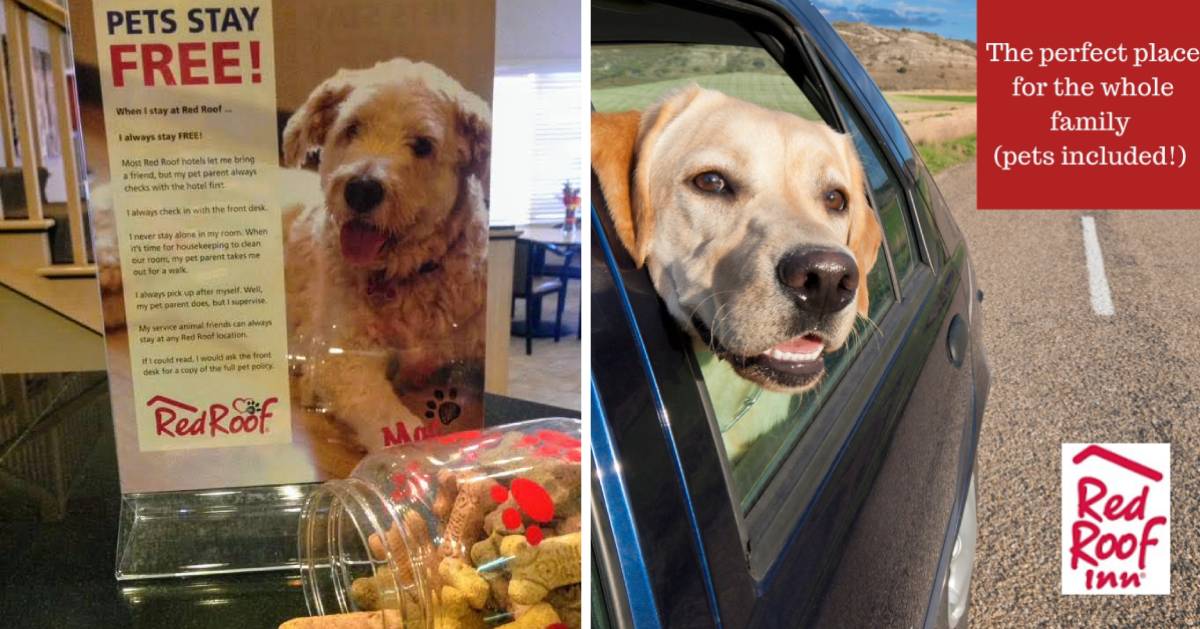 The Ultimate Perk for Pet Owners: No Additional Fee for Your Furry Friend
Here's what will seal the deal for pet owners on Red Roof Inn: it's pet-friendly at no additional cost with a limit of three per room - this is virtually unheard of in the hotel world. Check out a couple more reviews:
"We have stayed at a few Red Roof Inns these days since getting a dog, all throughout the region, and this is by far the nicest. Free coffee and snacks, even during COVID, perfectly as clean as you would expect, friendly staff." - TripAdvisor review from October 2020.
"I stayed here with my wife and my dog and cat for a week. It was very quiet, the rooms were clean, and anything I needed was more than provided for." - TripAdvisor review from October 2020.
"Clean, reasonably priced place that's ESPECIALLY great if your dogs are traveling with you." - Google review from August 2020.
The reviews speak for themselves, and the Red Roof Inn has been undergoing long-term, substantial renovations and upgrades since before COVID-19 started. The next time you're coming to Saratoga County or the Capital Region for business or pleasure, with pets or without, check out the Red Roof Inn Clifton Park.