Plan a Getaway at Saratoga Farmstead & North Eastern Massage: Where Hospitality Meets Wellness
Are you looking for a place where you can catch your breath, connect with nature, and then leave feeling refreshed and renewed? Nestled on nine acres of gardens and meadows just west of downtown Saratoga Springs, Saratoga Farmstead & North Eastern Massage offers the ideal accommodations for a relaxing getaway to the area.
Previously named Saratoga Farmstead B&B, Saratoga Farmstead & North Eastern Massage is under new ownership and committed to sustainability, wellness, and exceptional hospitality. Find out more about what you can expect at this beautiful lodging property.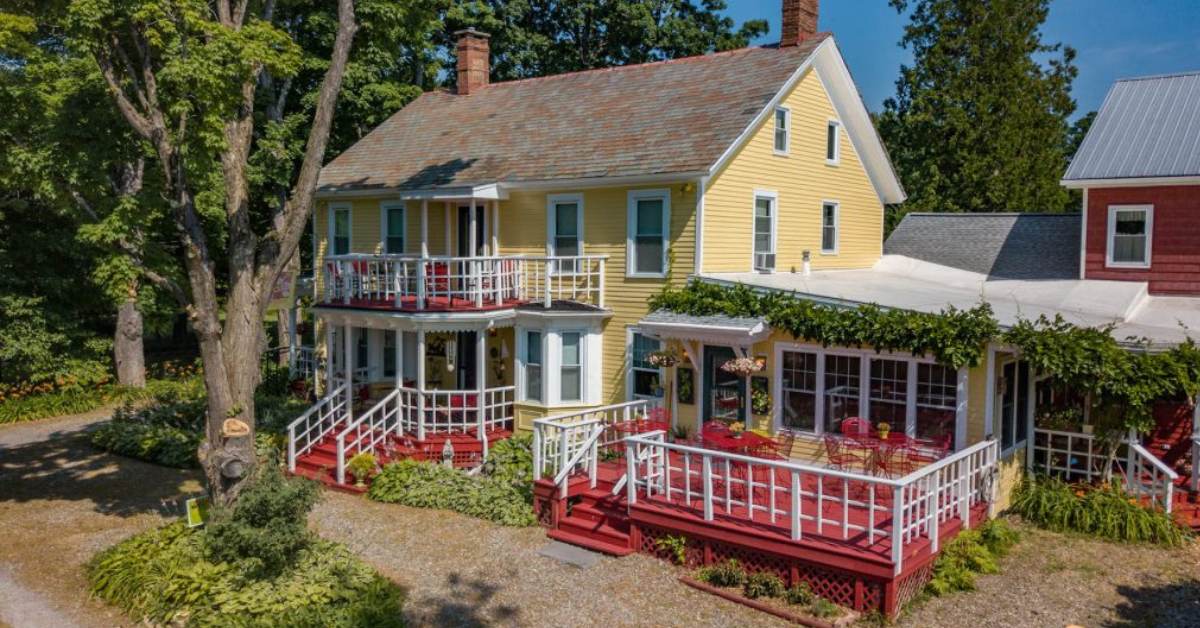 Discover This Lovingly Restored, Green-Certified Farmhouse Near Downtown Saratoga
Saratoga Farmstead is a historic 1860s farmhouse, the last remaining piece of what was once the prosperous "Vermont Farm." In 2002, the property was purchased and resurrected by Mariana DiToro and Rosemary Jensen who transformed it into the Saratoga Farmstead B&B, Spa City's only green-certified bed & breakfast while preserving the property's history and charm.
After 19 years of maintaining Saratoga Farmstead and practicing green-friendly techniques, DiToro and Jensen sold the business in 2021 to Allison Menter, LMT, who grew up in the hospitality world. Menter first discovered Saratoga Farmstead in March 2021, and upon seeing the property and learning about how much work the owners had done to make it green-certified, she knew this was the place where her visions of merging hospitality and wellness would come to life. Allison took over ownership of the property in October and reopened the farmstead doors for business this April (2022).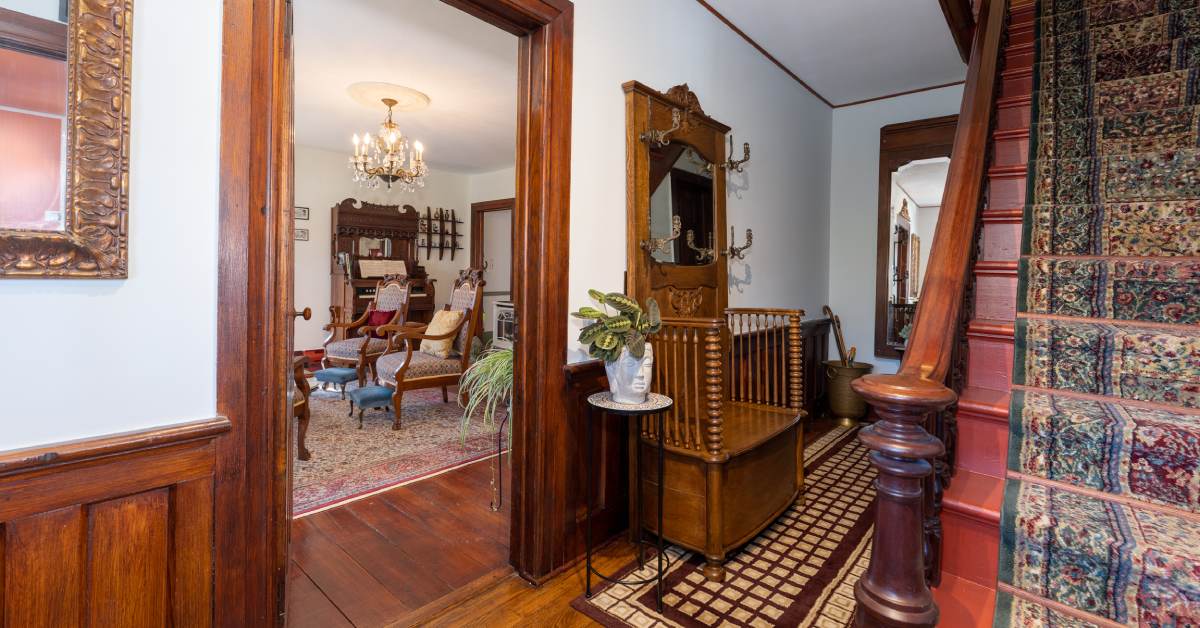 "Mariana and Rosemary were committed to protecting future generations, preserving the land and keeping the rich history alive here at the farmstead," Menter told us. "Those ideals and practices were a huge draw for me when looking at the property. Today we are facing so many environmental challenges and doing our part individually and as a community is of the utmost importance. I am grateful for their efforts and committed to continuing to do my part, remaining thoughtful and progressive in living sustainably."
Comfort, Luxury, and a Delicious Farm-to-Table Breakfast Await Each Guest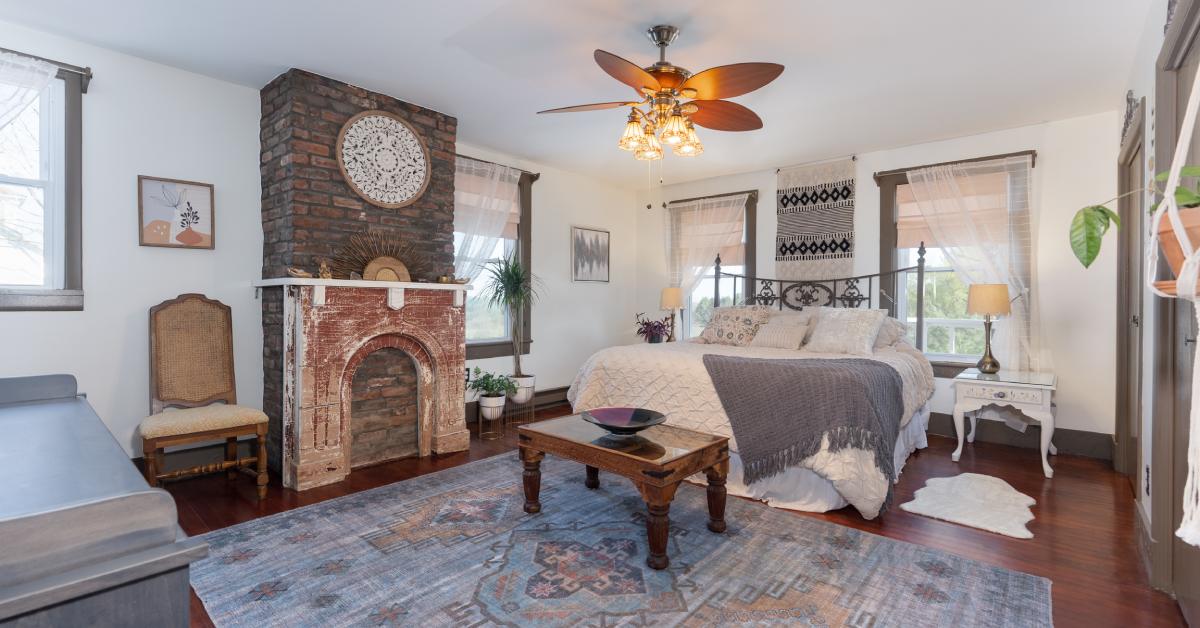 For Allison, this lodging property is a safe and welcoming environment where a stay is as unique as each guest who walks through the door. While wellness, community, and sustainability are an important part of the business, so too are cleanliness, comfort, and luxury, which you can experience during your getaway.
"Whether you are just passing through the area and looking for a place to rest your head, or you are in search of a retreat to connect with nature, self, and one another, we provide the space for it," Menter explained.
Saratoga Farmstead's guest rooms feature various artistic details and furniture, such as hand-carved tables, antique wing chairs, and luxury bedding, and each one exudes farmhouse charm. To ensure your stay is as comfortable as possible, these rooms have a private bath, private heat/cooling settings, bath robes, and complimentary ionized Kangen water.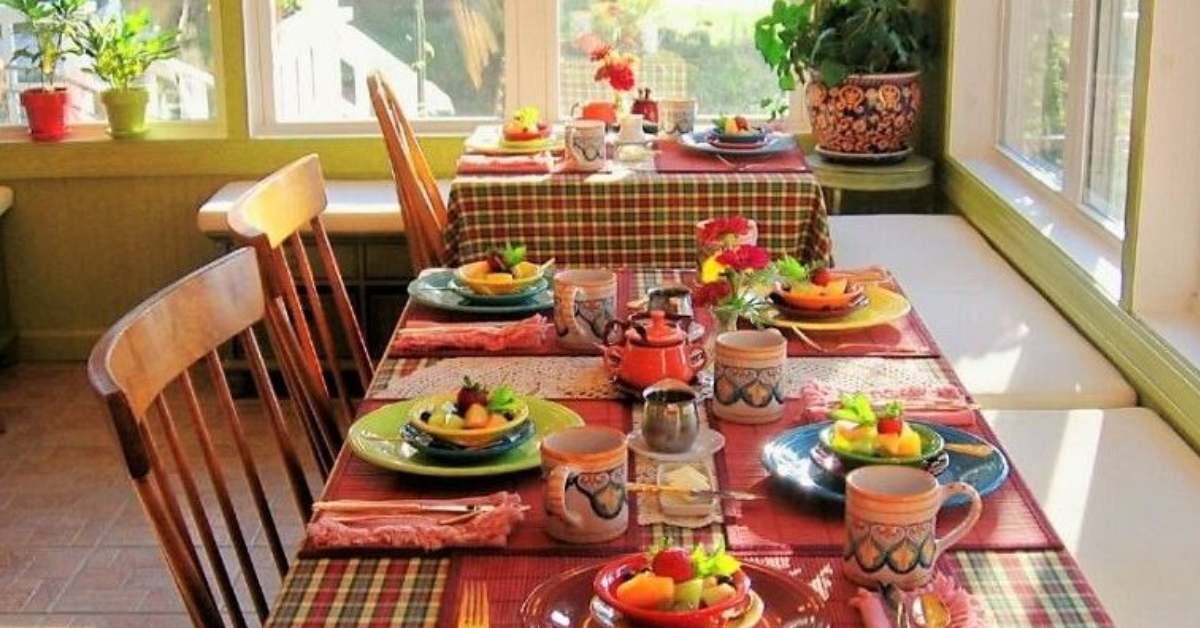 After waking up from a good night's sleep in your guest room, you'll be able to enjoy a nutritious farm-to-table breakfast made with locally sourced ingredients, including food from the on-site gardens. The breakfast menu changes daily, and guests' dietary requests are taken into account. Look forward to feasting on delicious items like Garden-fresh frittata filled with vegetables grown on site and eggs from the farmstead chickens accompanied with local baked bread, homemade jam and home spiced potatoes with Oscar's bacon or natural sausages, or Blueberry lemon poppyseed pancakes served with homemade sugar lemon sauce and local maple syrup, fresh fruits and toasted oats & nuts.
New Ownership Brings Exciting Changes to the Property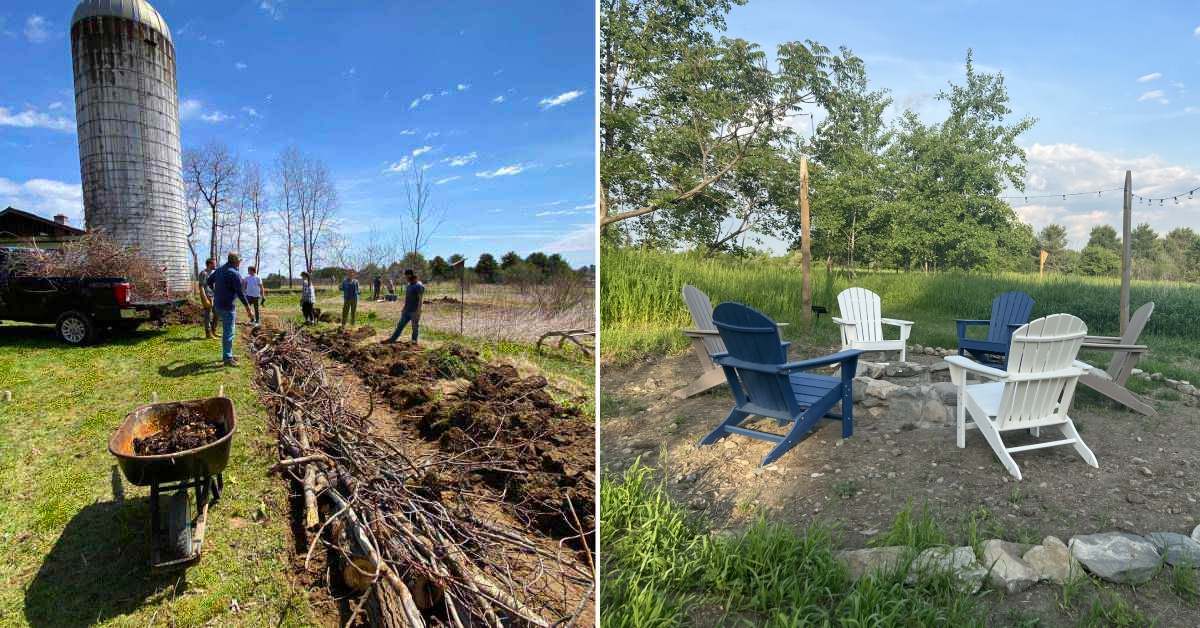 When Menter took over ownership of Saratoga Farmstead, it was already a green-certified B&B, wildlife refuge, and butterfly sanctuary. However, she saw further opportunities to transform the property and focus even more on health and wellness.
During the weekend of April 22, 2022 (Earth Day weekend), Allison and a team of friends and family came together to tend to the land, celebrate Mother Earth, and complete several improvement projects. This included fresh coats of paint, the planting of new trees, the construction of a beautiful stone fire pit, a handicap ramp, a hügelkultur garden bed, a chicken coop for 12 new baby chickens, bird houses, and more.
In addition, as part of Saratoga Farmstead's ongoing transformation, one of the guest rooms has been converted to a treatment room for therapeutic massage services and Reiki. Menter also has plans to add a meditation labyrinth and yoga platform outdoors later in the year. These are just some of the changes you can expect to see during your next stay.
The Future Is Bright at Saratoga Farmstead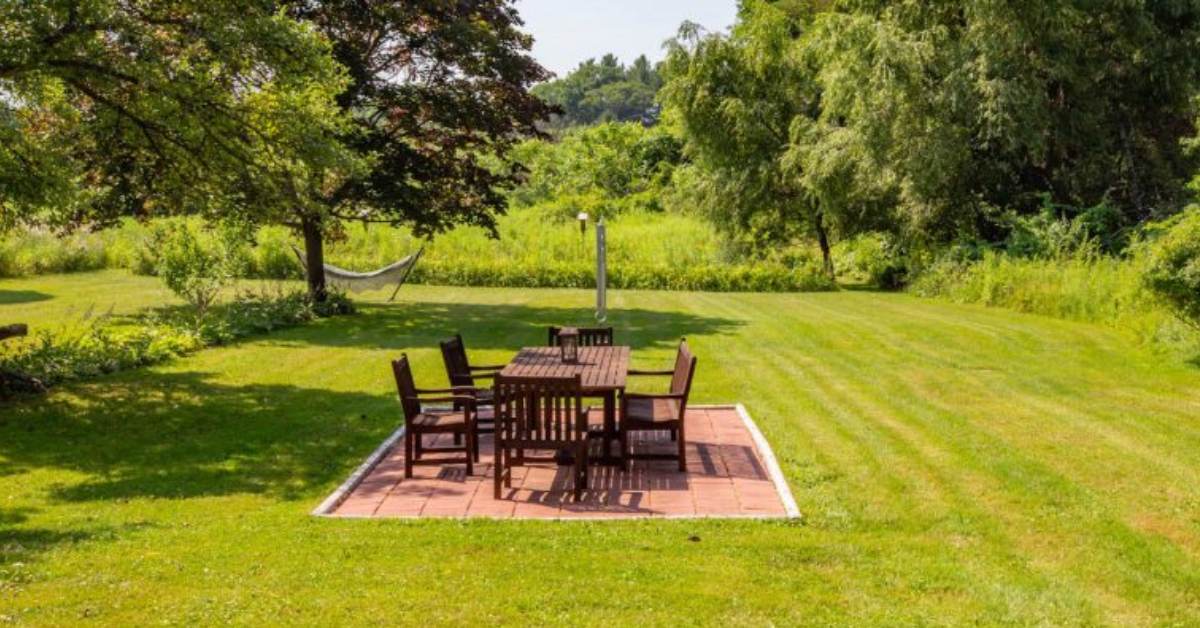 Saratoga Farmstead is now open seasonally from mid-April until early November, with the North Eastern Massage part of the business operating year round. As she looks ahead to the future, Menter is most excited about, "the opportunity to connect and collaborate with amazing people in the community - creators, leaders, artists, practitioners, stewards of the earth, and magicians of the kitchen!"
Her goal is for the property to become a place where guests and locals can enjoy collaboration, growth and learning in the gardens, and connect with nature and the arts. In the future, she hopes to host a variety of classes, such as yoga, art, gardening, massage therapy, breathwork, cooking, and more.
Does Saratoga Farmstead sound like the perfect lodging property for your next getaway to Saratoga Springs? Plan ahead and book your room today!