8 Cozy Saratoga Area Bars To Warm Up In
Embrace the Warm & Welcoming Atmosphere of a Cozy Bar
Are you looking for a place where you can escape the cold outdoors in and around Saratoga Springs? Visit a cozy bar! The region is home to a wide range of bars where you can sit by a fireplace, enjoy a craft beverage, or just relax with friends after a long day. Here are 8 of the Saratoga area's coziest bars for the next time you're out and about.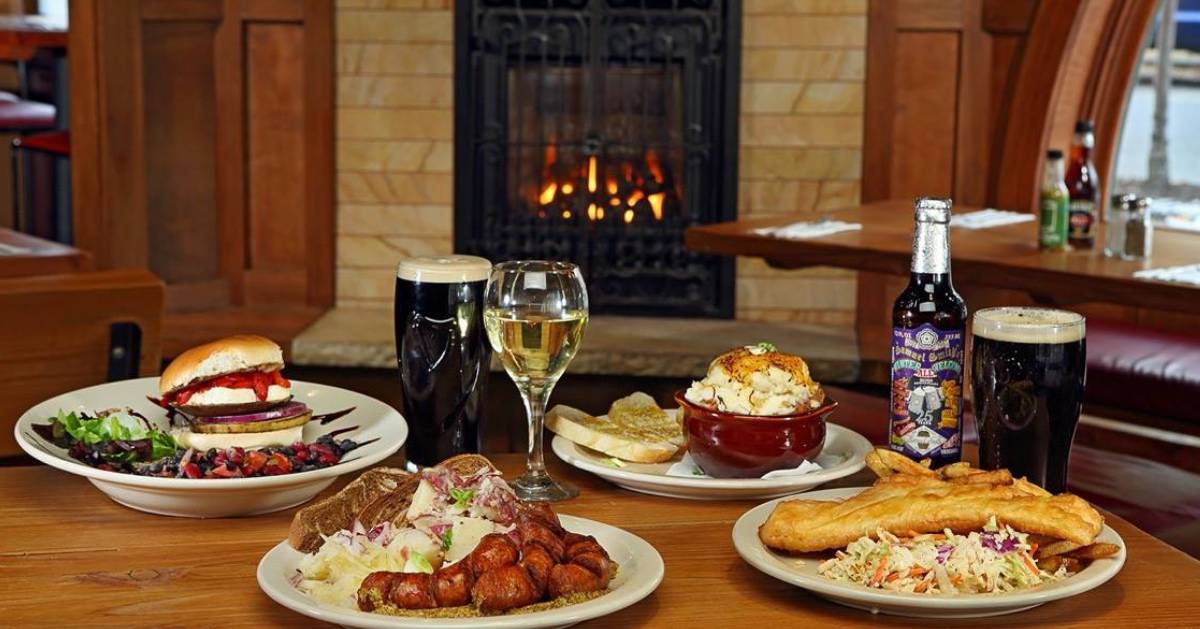 In the historic Dublin neighborhood of Saratoga Springs, The Local Pub & Teahouse is well known for their traditional English and Irish specialties and varied drink selection. Be sure to order a meal and drink at the cozy bar area, which is located close to a roaring fireplace. Try one of their cocktails or your favorite wine, beer, tea, or coffee.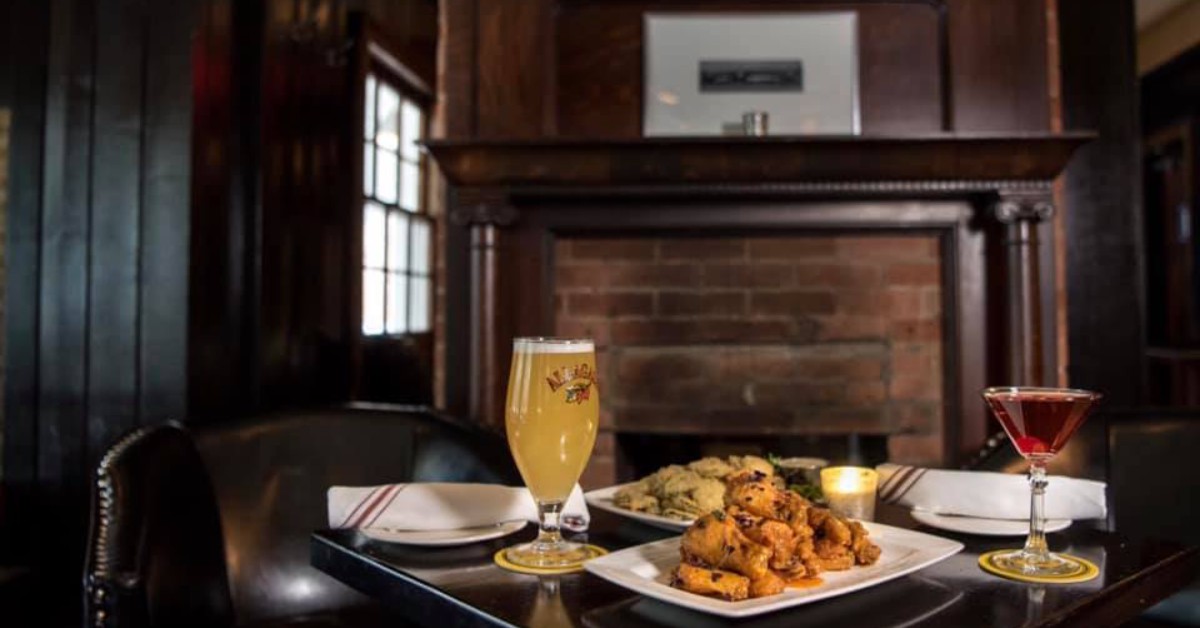 If you're searching for a cozy spot near the historic Saratoga Race Course, visit The Brook Tavern on Union Avenue! The tavern is located on the first floor of a tastefully renovated 1800s horse-carriage factory, so guests can experience amazing food and spectacular cocktails in a warm and historic setting. With both casual and formal dining options to enjoy as you sit near the crackling fireplace, it's definitely a great option for everyone to check out.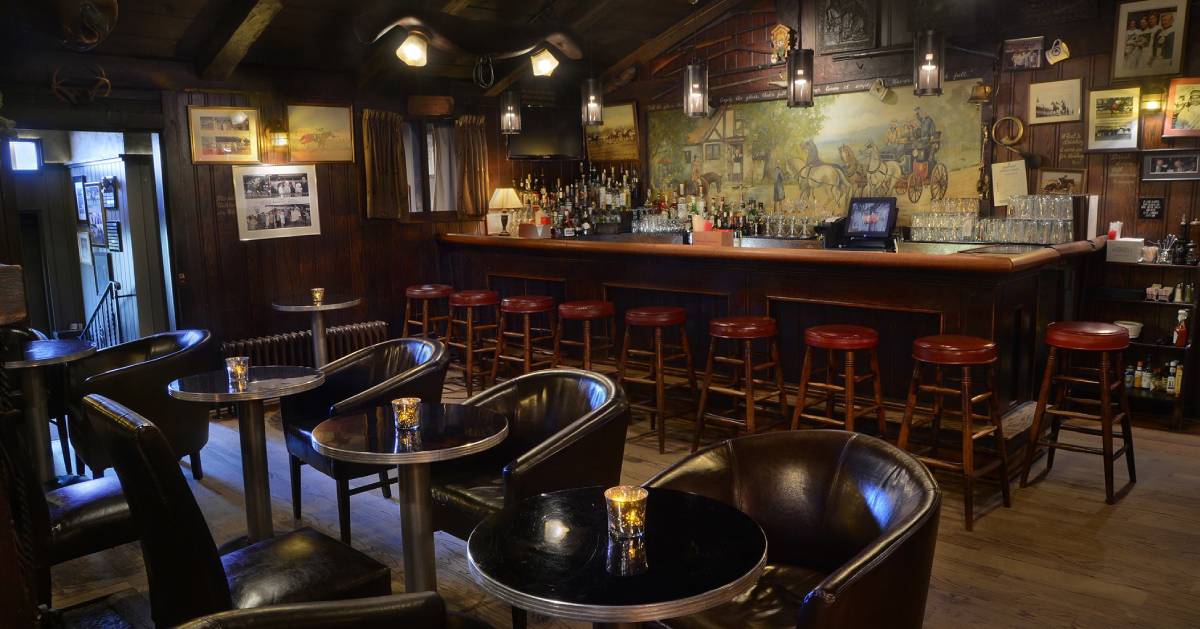 The Bar at The Wishing Well Restaurant in Wilton is a favorite among both locals and visitors to the Saratoga area. Featuring excellent drinks, a fireside piano bar, and delicious small plates, this is one cozy bar you don't want to miss. Step inside and enjoy the classic pub feel and comfortable, casual atmosphere.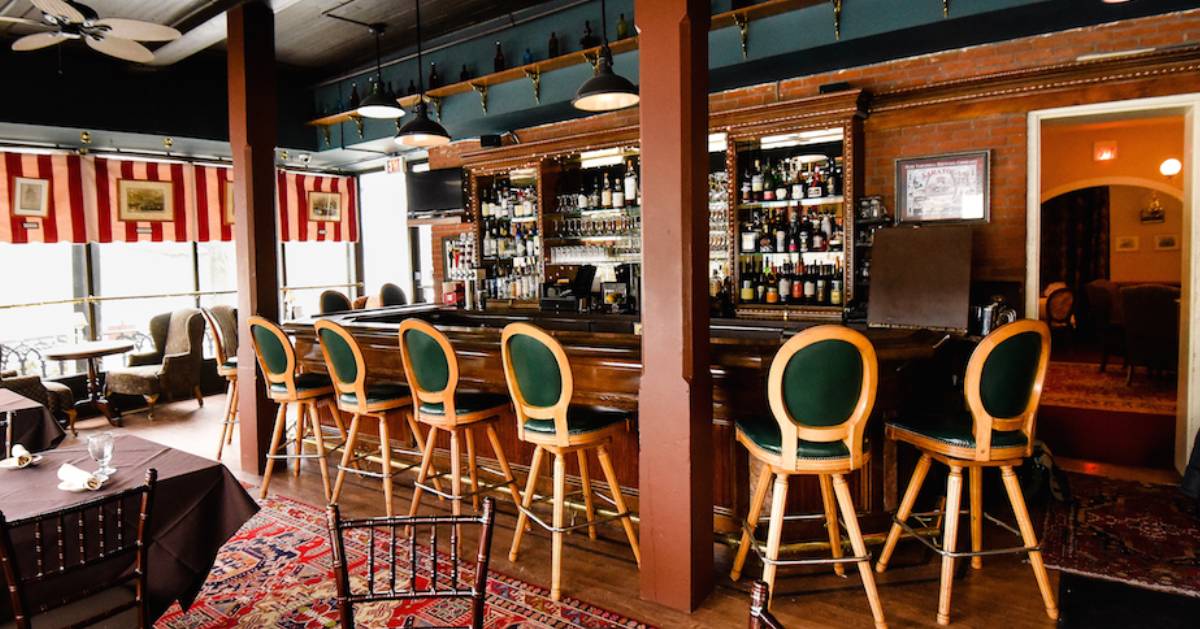 Visit The Inn at Saratoga's Tavern & Side Room for a casual dining experience and Victorian ambiance. While the bar serves up craft cocktails and sophisticated bites from their small plates menu, a fireplace in the adjacent Side Room keeps the whole area warm.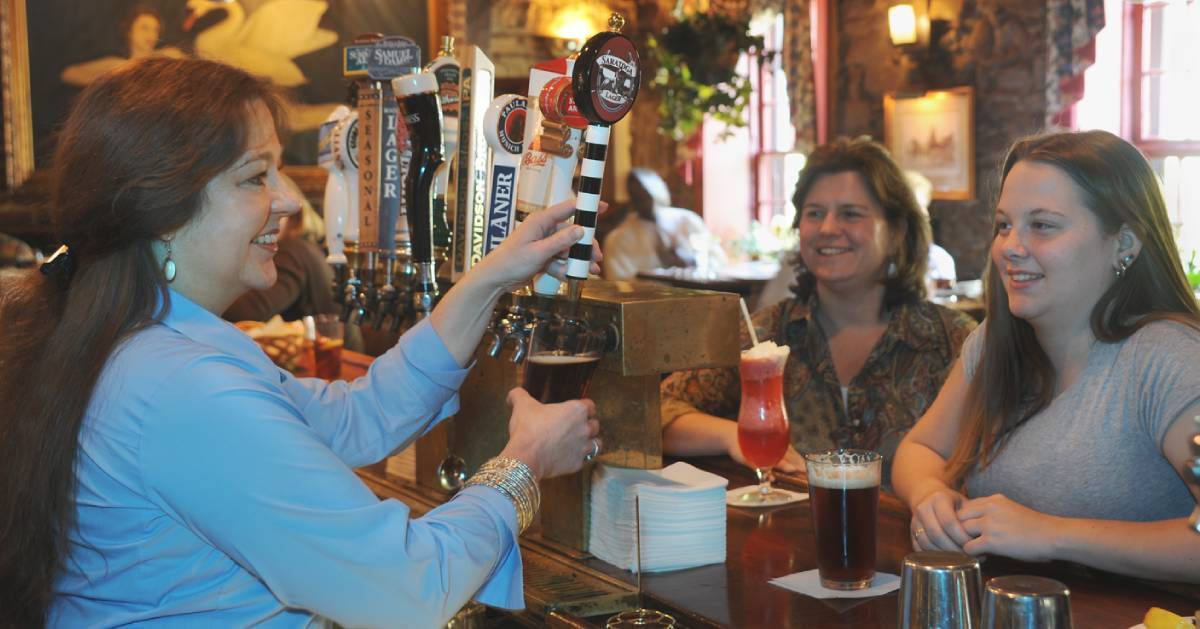 Not only is The Olde Bryan Inn in Saratoga Springs a beautiful building on the outside, but inside, the restaurant features stone walls and a cozy atmosphere. Order up a tasty beverage at the bar and embrace the warm air coming from the room's large fireplace.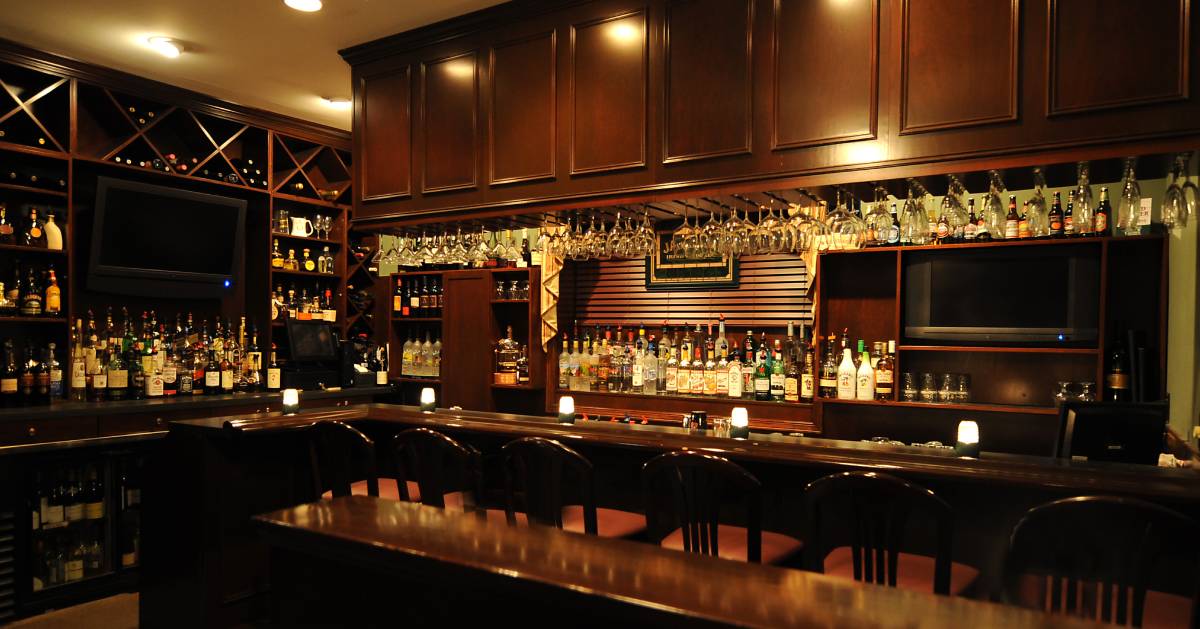 Located a short walk away from Round Lake, Lake Ridge Restaurant is a New American restaurant with soft indoor lighting and comfy seating, which makes the bar area a nice spot to escape the cold. You can sip a drink at the cozy bar and unwind while the fireplace in the dining room warms up the establishment. Their drink menu includes seasonal craft beers, martinis, wine, spirits, and more.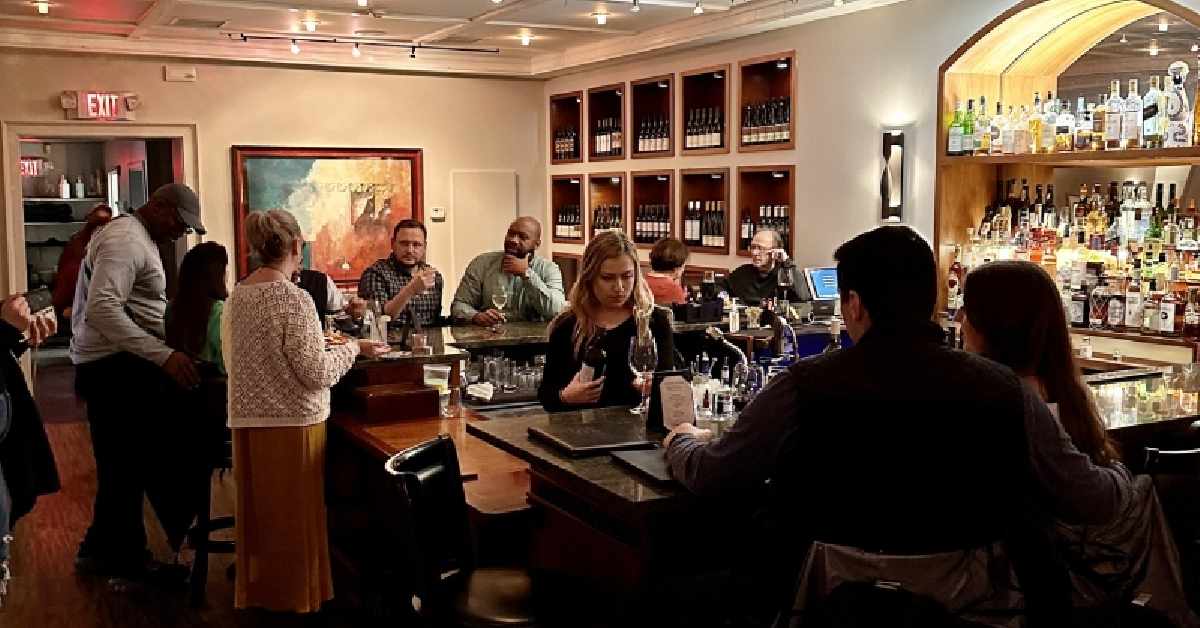 The Wine Bar in Saratoga stands out as a remarkable establishment, known for its inviting and cozy ambiance that warmly welcomes patrons. This delightful spot is perfect for groups of friends seeking an intimate setting to unwind and enjoy each other's company. With a dedicated smoking lounge and its extensive and exquisite wine selection, it caters to diverse preferences while maintaining a comfortable environment for all. Complementing this selection, the full bar ensures that guests have a wide range of options to indulge in, from classic cocktails to unique creations. Moreover, the availability of dinner and cheese choices adds culinary options to the experience, making The Wine Bar a perfect place for an evening of relaxation, socialization, and amazing food.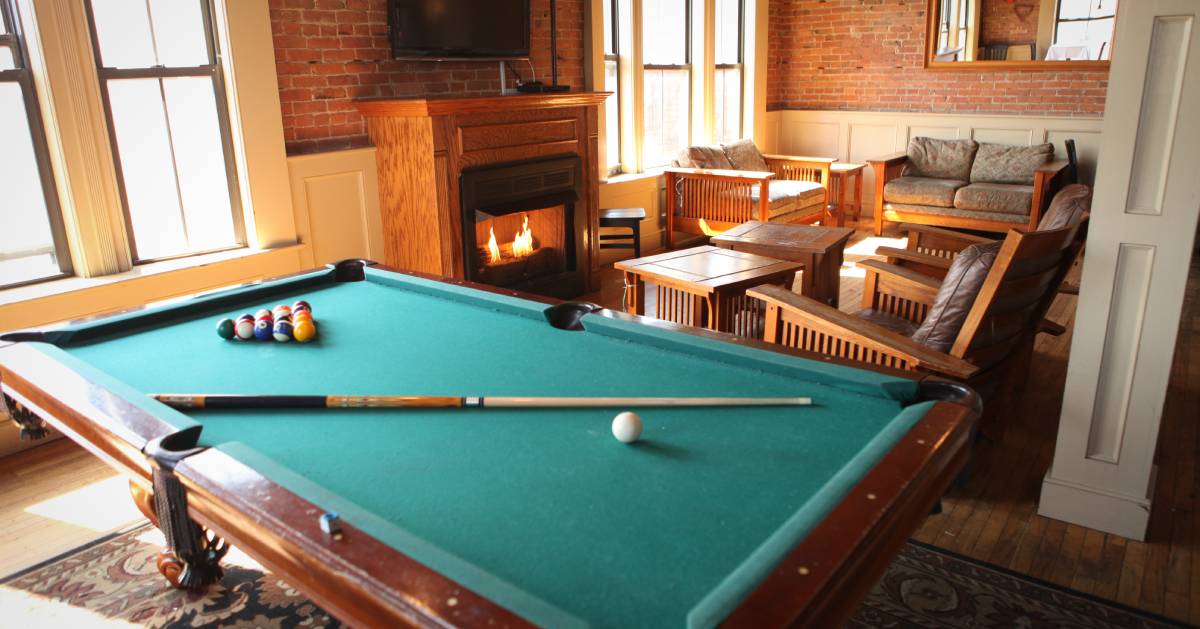 Although The Saratoga City Tavern is home to multiple bar rooms, such as their second floor sports bar, the coziest spot in the whole building is the third floor apartment. This special area is a combination of a bar and lounge - perfect for sipping on a craft beer while relaxing near the fireplace or playing a game of pool.