Pick Up Your Next Great Read at One of These Saratoga County Bookstores
From your independent shops to a classic chain to a bookstore combined with a record store, we've rounded up the best places to buy books in Saratoga County. Visit the below stores for great reads, whether you're planning to snuggle up with a good book this winter, or you're preparing for a beach read by Saratoga Lake in the summer!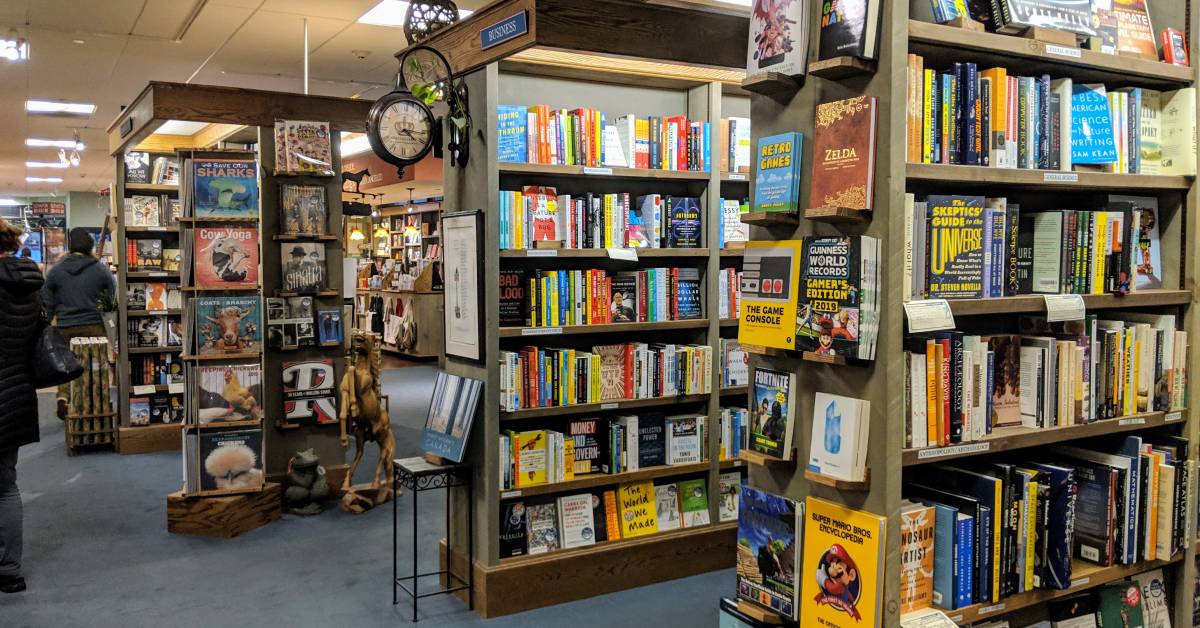 Explore Two Floors of Expertly Organized Books & Treasures at Northshire Bookstore
Northshire Bookstore can be found in the heart of Saratoga Springs on Broadway, although it originated in Manchester, Vermont, where it is still a staple today. Former owner Chris Morrow opened the second location in the Spa City in 2013, as requested by the community that loved visiting the Manchester bookstore just over an hour away.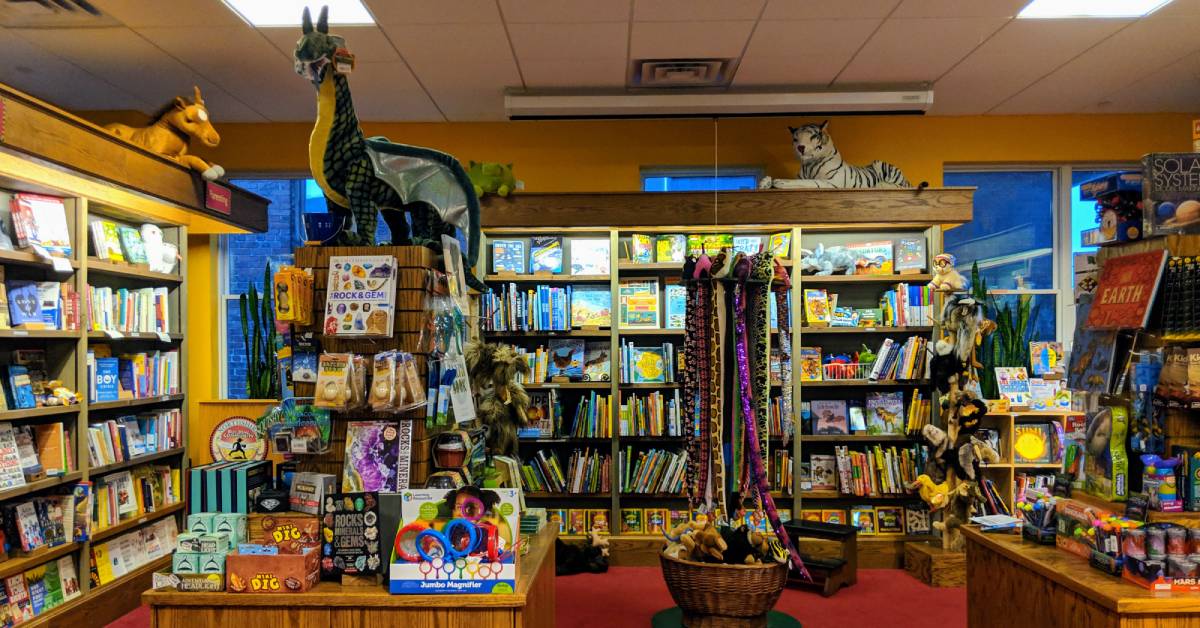 Although the independent bookstore changed owners in September of 2022 the comfortable and cozy atmosphere that patrons have grown to appreciate remains. Reviewers rave about the great environment, helpful staff, and vibrant, fun atmosphere on the second floor that is devoted just to kids - it even has a model train the children can watch make its rounds.
The layout of the store and the classifications of books makes it easy to find what you're looking for. Besides carrying all the best latest releases and old favorites, Northshire Bookstore also spotlights local authors and has a robust selection of gift items, cards, and toys.
Get Lost Behind Piles of Books & Semi-Secret Rooms at Lyrical Ballad Bookstore
Hole-in-the-wall Lyrical Ballad Bookstore on Saratoga's Phila Street has had a robust following for years, although not much of an online presence, until early October 2022 when the independent bookstore went viral on Twitter.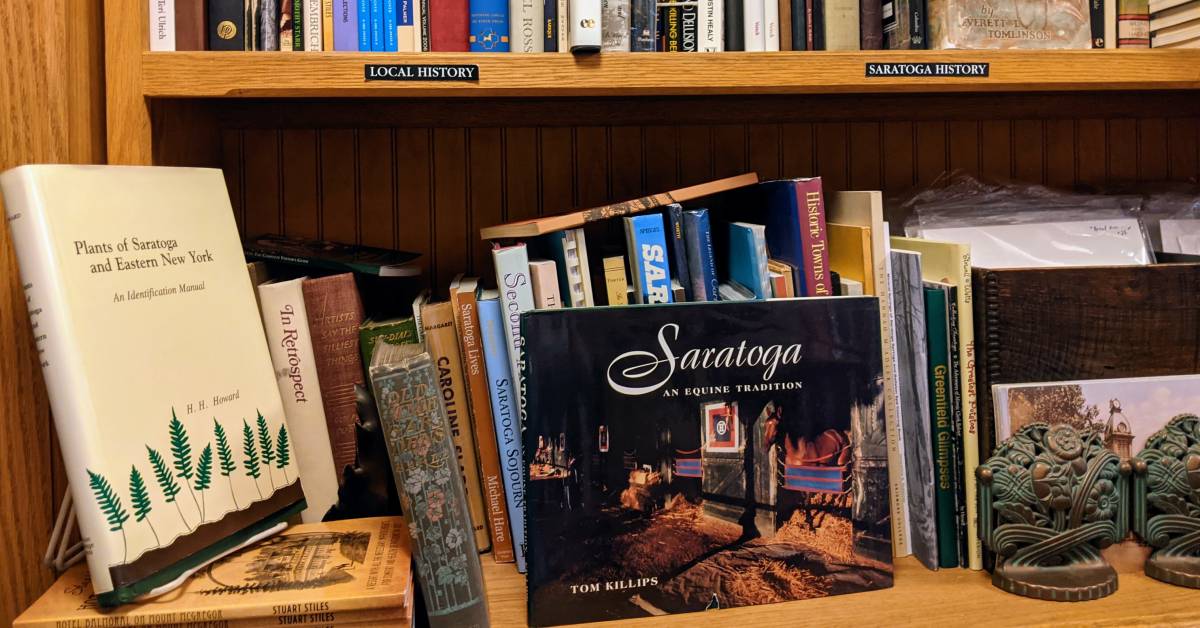 Author Melissa Caruso tweeted a thread exploring the "labyrinthine magical bookstore that you thought only existed in stories" that exploded on the social media network. Besides carrying a slew of local books, vintage books, and children's books, Lyrical Ballad also boasts an actual vault room for rare and first edition books.
It's tough to say how many rooms this bookstore has. Caruso tweeted mid-journey through the store, "It says six more rooms, but that's not right. You can't actually count the rooms. There are too many hallways and odd little niches full of books to even know what a room is anymore."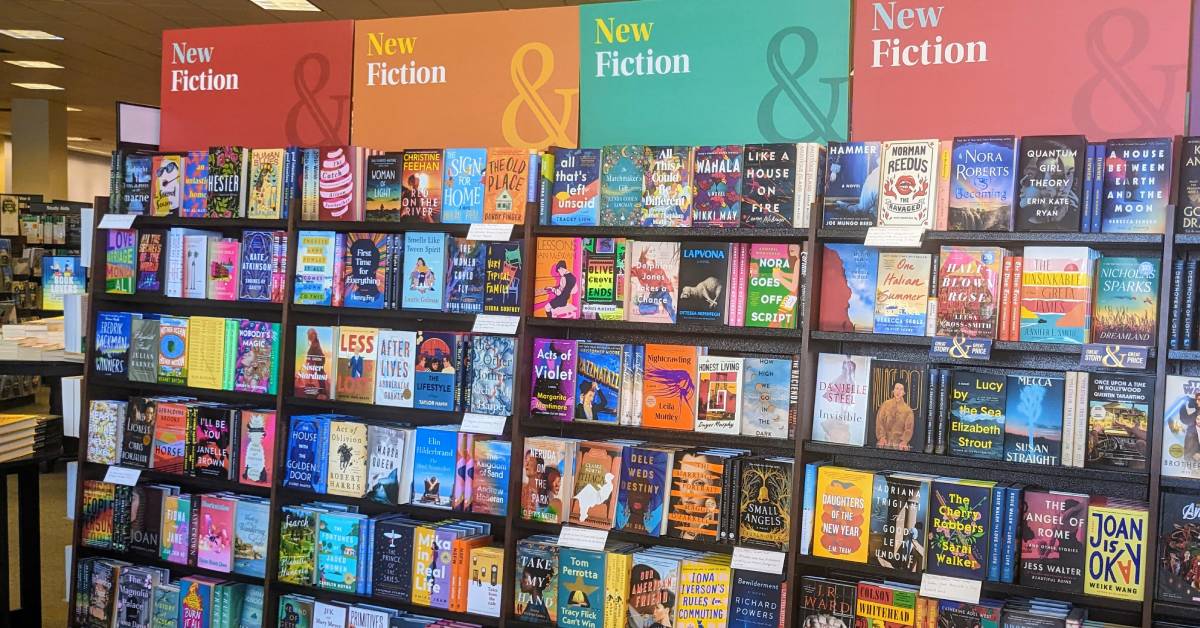 Plant Yourself In a Cozy Chair or at a Cafe Table at Barnes & Noble
For a classic book buying experience in a large store don't forget that Barnes & Noble has a Saratoga location close to Wilton Mall. The store does carry localized books, and has a delightful cafe with coffees, lattes, sandwiches, and treats.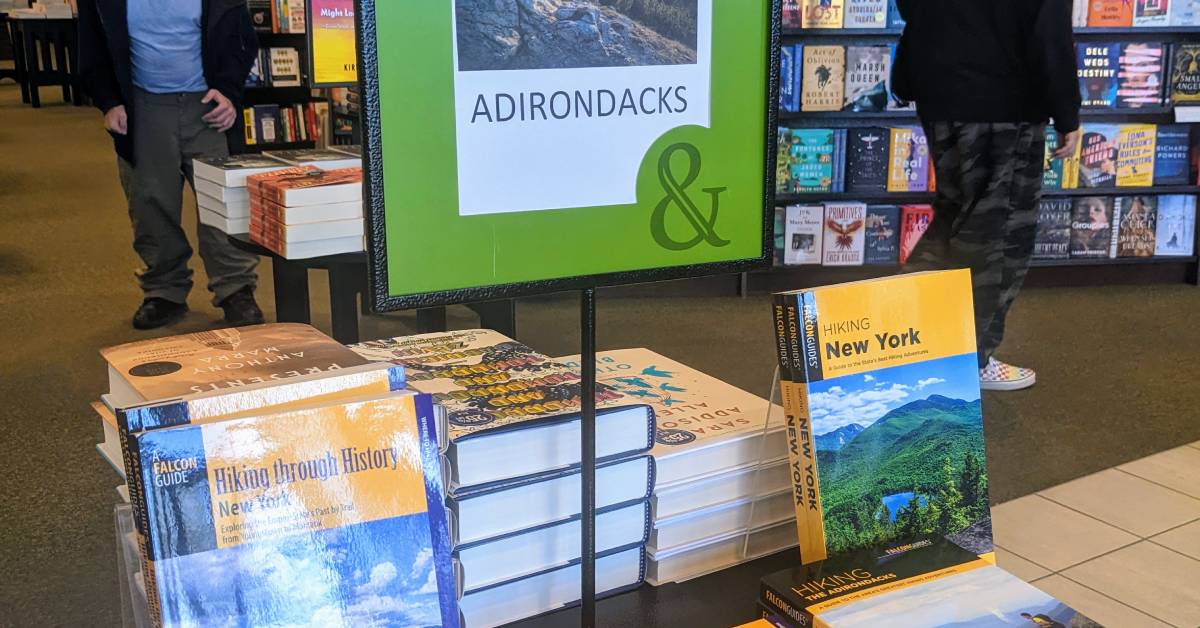 While Northshire Bookstore might be somewhere you shop for gifts, and Lyrical Ballad is a store you explore and get lost in, Barnes & Noble is the place to go to sit, read, and escape. Sink into one of their comfortable chairs with the latest Stephen King or Kristin Hannah and the hours can just slip by.
Barnes & Noble carries gift items and toys as well, and has a bright and colorful kids section with the latest reads for all ages.
Slide Into the Nostalgic Vibes of Yesteryear at Silver Factory Records & Books
Silver Factory Records & Books can be found in a red barn-like structure on Route 50/Saratoga Road in Ballston Spa. The store carries books, records, cassette tapes, and more, and is an "underground gem" as one visitor posted on Instagram.
A Google reviewer passionately described how this store reminds them of a time when book and record stores were community hubs. Silver Factory is "quirky, eclectic, and has a really unique selection" and "brings nostalgia for this bygone era."
Like Lyrical Ballad Bookstore, this shop has maintained a mostly quiet presence on the internet, although it's clear from reviews that patrons love this store, and its music-knowledgeable owner.
While you can expect music-related books at Silver Factory, one of their Facebook photos indicates you can also find unique and thought provoking reads like Requiem for a Dream and The Things They Carried, and the impactful How the Other Half Lives.
Bonus: Hunt for a Great Book Deal at the Bargain Box
The family owned and operated Bargain Box on Main Street in South Glens Falls is your quintessential thrift store with tons of good finds from vintage clothing to jewelry to home goods. And, they carry a surprisingly wide selection of books.
Although thrift stores are noted for having a rotating stock of items and thus you never know what you might find, Bargain Box has been known to carry paperbacks from J.D Robb, Anne Frasier, and Frederick Forsyth, as well as hardcovers from Patricia Cornwell, Lee Child, and other well-known authors.
Remember Saratoga County bookstores when you're out shopping or exploring the area, and happy reading!
This article is sponsored by Saratoga County Tourism. Note: The opinions expressed in this article are those of the authors. They do not necessarily reflect the opinions or view of Saratoga County Tourism or its members.
Read more about Northshire Bookstore >>