Adventures in Shopping: Gifts & Unique Shops Near Saratoga That Will Make Your Friends Jealous
You know that moment when you come across a just-right item in a store? And you fill with excitement, knowing no one else is likely to have this exact piece you happened to find? You can feel that thrill every time you shop at unique, boutique stores and shops that will surprise and delight you.
Below we've highlighted 10 stores close to Saratoga that offer original, local, and hard-to-find items, including one shop that will customize stained glass pieces for you. Check out the list, and then get ready for the ultimate shopping excursion.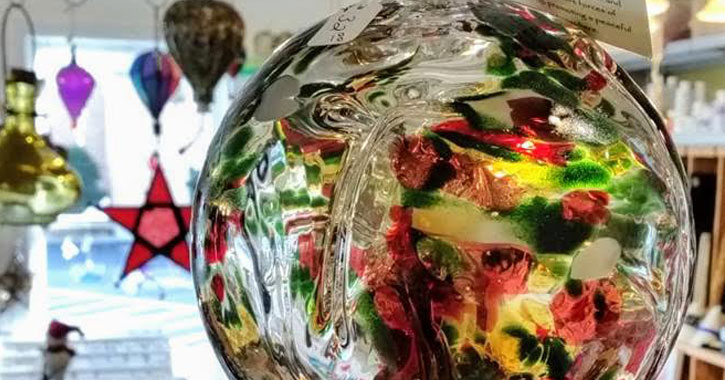 How does getting a gift customized for the recipient sound? You can achieve this at Deluge Design Stained Glass & Gifts in Cambridge. In fact, if you visit their website the first thing you'll see is, "Welcome to my studio! Where custom orders don't upset us."
Owner Pamela Bee opened her studio in 2004 intending to sell finished pieces, the tools and supplies for making stained glass, and also to teach the art of stained glass. Since opening, the establishment has expanded to sell both custom and ready-made stained and lead glass, handblown glass items, vases, stemware, hand-painted items, beaded jewelry items, lamps, local soaps and lotions, and more. They also provide repair and restoration services.
When you come here, you can find or design a one-of-a-kind gift for someone, but you also might discover a new hobby in stained glass! Deluge Design is situated on Main Street in Cambridge, and their hours are Monday through Friday 9am to 6pm, and Saturday and Sunday 10am to 4pm.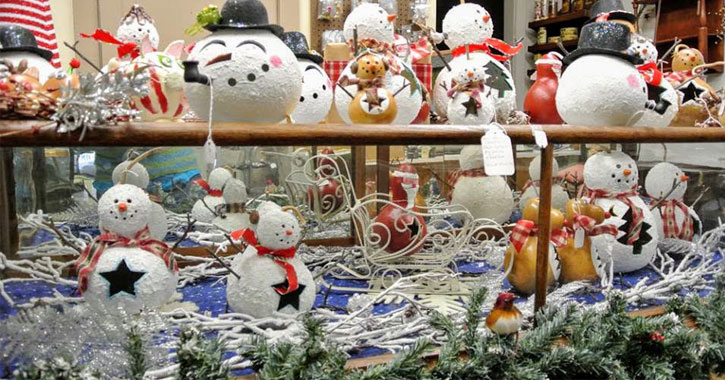 What's cool about antique stores is how different each one is. Every shop brings its own special something to the table. Here's what you can expect from Hubbard Block Antiques in Cambridge: old world Christmas ornaments (available year-round!), local handmade crafts, vintage jewelry, linens, furniture, and more. They also carry Art Deco lighting - Art Deco is a decorative art style of the 1920s and 1930s that emphasizes bold geometric shapes and striking colors.
There are seven rooms of these unique items to browse through, many of which would make perfect gifts, although you might be tempted to pick up a little something for your own home while you're at it. The Christmas ornaments and decorations in particular are eye-catching pieces of art you just have to see for yourself.
As with Carroll's Trading Post, Hubbard Block Antiques is located on Main Street in Cambridge. Their hours are Wednesday through Saturday 10:30am to 5pm, and Sunday 12pm to 4:30pm.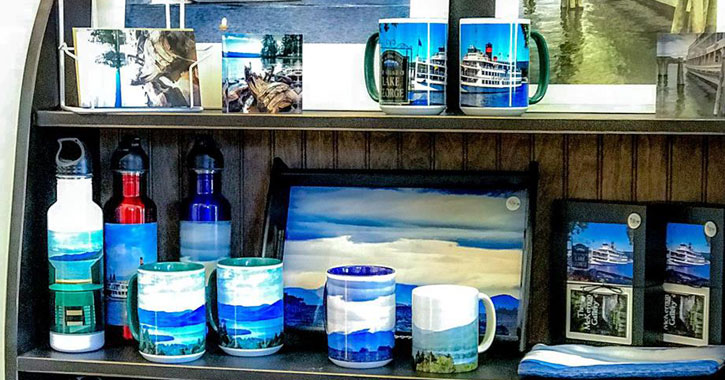 The McKernon Gallery in Hudson Falls displays original photographs, artwork, and more depicting exquisite photography from Kendall McKernon. Many of the photographs feature our local region, including Lake George and the foothills of the Adirondacks, with some New England photos and other areas represented as well.
Here you'll find a massive selection of artwork and gifts available for purchase that go way beyond typical wall arts and prints - although they have those, too! Check out scarves, mugs, tote bags, clocks, greeting cards, puzzles, throw pillows, and much more, all showcasing vivid images.
Stop by the McKernon Gallery on Main Street in Hudson Falls. The hours are Wednesday through Friday 12pm to 7pm, and Saturday and Sunday 10am to 3pm.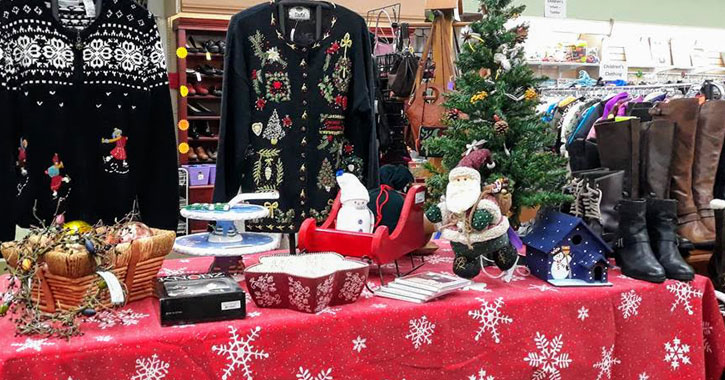 We get it - you want top notch products at inexpensive prices. Carroll's Trading Post in Cambridge can deliver this! Mother-in-law and daughter-in-law duo Beverly and Kayla Carroll take in high quality items from the community on consignment, hand selecting what to sell in the store.
You'll find Christmas decor, clothing (coats, scarves, hats), shoes, jewelry, accessories, kids toys, and more. Browse photos on their Facebook page for an idea of what to expect, and then stop by and see what new items they have available.
Carroll's Trading Post is located right on Main Street in Cambridge and their hours are Monday through Friday 10am to 6pm, and Saturday 10am to 3pm.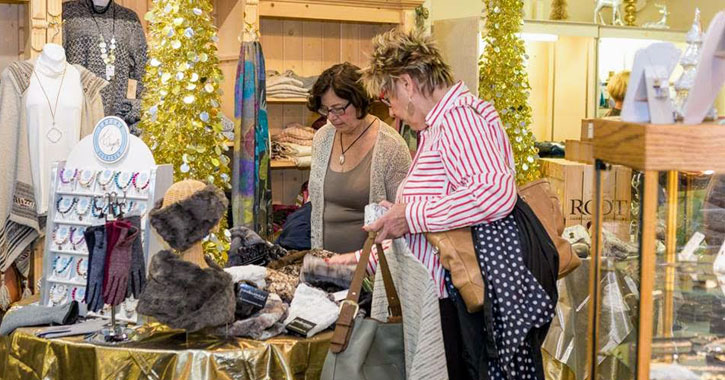 Like Cambridge, Greenwich is a treasure trove of boutique shops. Just Because has a high focus on women's fashion, offering apparel, accessories, jewelry, and more, including baby items. Their motto is "We're all about her." Each item sold here is carefully chosen for its quality, style, and comfort, so you can look good and feel good about what you're wearing.
Picture fun stripes, polka dots, and floral patterns in a variety of colors ranging from soft pink to earthy green to deep blue. Jewelry pieces include necklaces with large pendants or captivating charms, beautiful beaded bracelets, and stylish watches. You'll discover great gift ideas here you won't be able to find at larger chain stores.
Just Because is located on Washington Square in the center of the Livery Square Shops in Greenwich. Their hours are Monday through Saturday 9:30am to 5pm, and Sunday 11am to 4pm.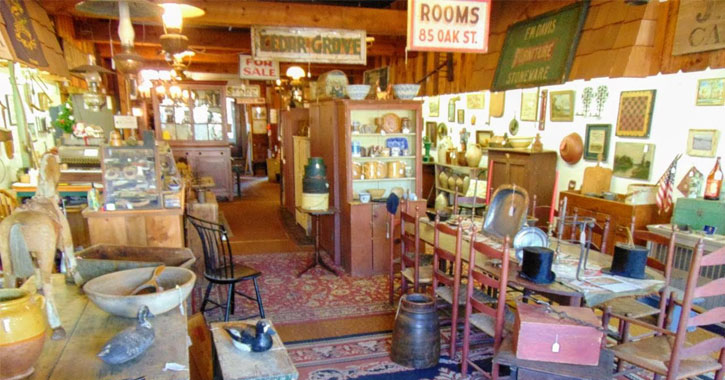 As mentioned above, antique stores often specialize in a specific set of merchandise. Greenwich Hardware Antiques in Greenwich has a strong focus on early country furniture and accessories in original surface and as found condition from the late 1700s through the late 1800s. The store comprises two floors and an attached barn, and they frequently have new merchandise coming in, so there's always unique items to explore.
"High volume, not high markup" is the philosophy the owners go by, so they can ensure great deals to retail and wholesale buyers and sellers. Their fair business tactics and extensive variety of merchandise has allowed Greenwich Hardware Antiques to stay in business for over 25 years. Come out to browse over 1,200 antique pieces ranging from gorgeous hardwood furniture to unique paintings, pottery, and more.
Find Greenwich Hardware Antiques on Main Street in Greenwich. They are open Thursday, Friday, and Saturday 10am to 5pm, and Sunday 11am to 4pm; you can also call ahead for an appointment. The rest of the week when they're closed they're busy purchasing new items for the store.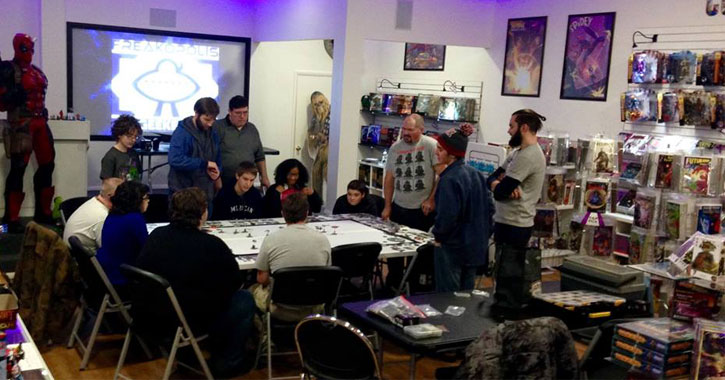 There's more than Bigfoot in Whitehall! When it comes to gifts, Freakopolis Geekery is your source for an abundance of items for the collectors, gamers, and pop culture nerds on your shopping list. You'll find a variety of comics, action figures, board games, miniature games, roleplaying games, and gaming supplies.
And, Feakopolis goes beyond great shopping opportunities to offer regular game nights, reading clubs, and tournaments. They have a production team, The Freakopolis Network, which provides news and updates on pop culture on their weekly review show, and they produce other video and animated works for fans of everything geeky.
Freakopolis Geekery is located on Main Street in Whitehall and is open Wednesday through Friday 2pm to 8pm, Saturday 12pm to 8pm, and Sunday 11am to 5pm.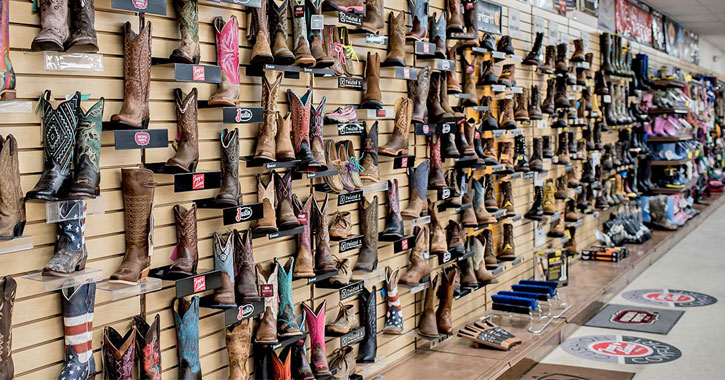 Western apparel never really goes out of style, and it's so flattering for so many. Walkers Farm, Home & Tack in Fort Ann specializes in Western-style clothing and boots, but they also carry other casual clothing, toys, collectibles, home décor, gifts, and more.
They pride themselves on offering a personalized shopping experience that differs from big chain stores. All of their products are high quality and they carry following reputable brands: Cowgirl Tuff, Cinch, Rock & Roll Denim, Ariat, Wrangler, Panhandle, Cruel, Roper, and Hooey Hats.
Shoppers flock to Walkers from the Saratoga area, Vermont, and beyond for their high quality clothing and unique items. Check them out for yourself on Route 4 in Fort Ann. Their hours are Monday through Friday 7:30am to 6pm, Saturday 8am to 5:30pm, and Sunday 9am to 4pm.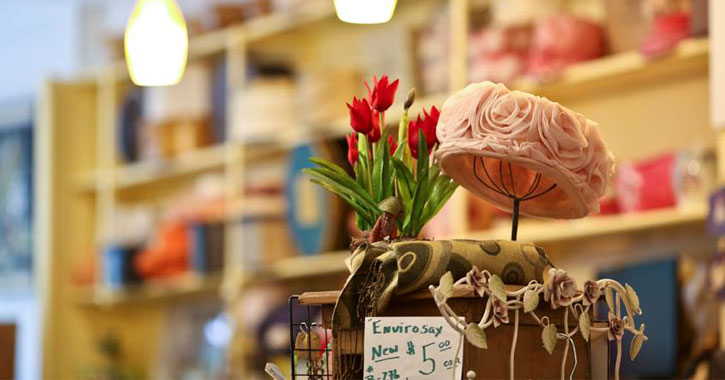 Located in Greenwich, The Pennywise Shoppe is a high quality consignment store that offers reasonable prices on everything from clothes, hats, and accessories, to home decor and antiques. This store has been a Greenwich staple since 1995, and although they offer a wide range of items, they're especially known for their fantastic hat collection.
Every item in the store is hand selected to ensure the best quality. And, here's another great reason to shop here: Pennywise gives a portion of all proceeds to The Cute Syndrome Foundation, which supports research into a rare form of genetic epilepsy.
Stop by The Pennywise Shoppe on Main Street in Greenwich Tuesday through Friday 11am to 5pm, Saturday 10am to 5pm, or Sunday 12pm to 4pm.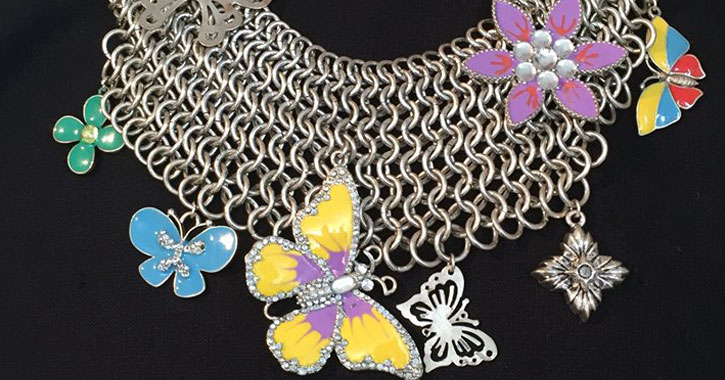 Findan in Salem calls itself at "lifestyle concept shop." They carry art, beauty products, clothing, accessories, gifts, and decor from Denmark, Italy, France, Morocco, New Zealand, and other places around the globe. Findan means "to find" in old German, and when it comes to gifts, you can definitely find items here you won't see at other stores - in fact, many of the finds here are handmade and one-of-a-kind.
They're currently carrying an already-wrapped gift box from Caswell-Massey that includes an assortment of fragrances and beauty products, which would be ideal for any woman on your shopping list. They also have several soaps, lotions, and further beauty products, and colorful, bold necklaces.
Come and check them out on North Main Street in Salem. Their hours are Wednesday through Saturday, 11am to 5pm, and by appointment.