Adventures in Shopping: Gifts & Unique Shops Near Saratoga Springs That Will Make Your Friends Jealous
We've all experienced that moment when you encounter the perfect item while browsing the shelves during a shopping trip. Your heart fills with excitement over your find, and you realize no one is likely to own this particular item! You can feel that thrill every time you shop at unique, boutique stores and shops that will surprise and delight you.
Below we've highlighted 10 stores close to Saratoga Springs that offer original, local, and hard-to-find items. Check out the list, and then get ready for the ultimate shopping excursion.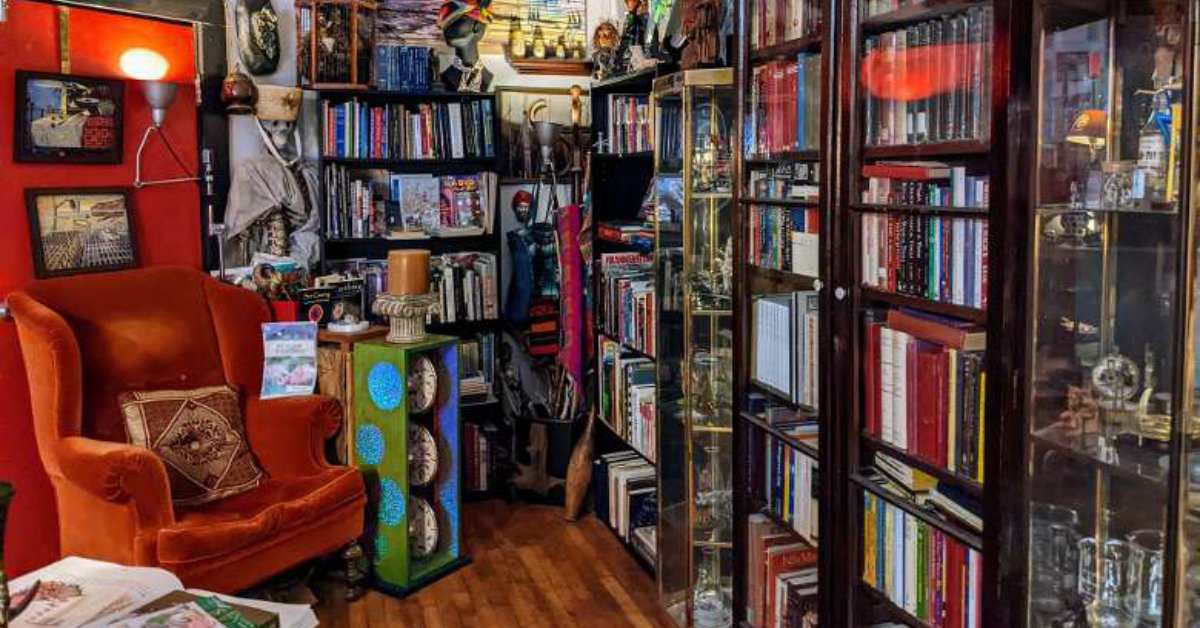 Wander the halls of the historic Shirt Factory in Glens Falls! The factory has been transformed into three floors of art galleries, antiques, local crafters, and more. As you meander through, you'll come across a variety of unique posters and signs that pay homage to the building's roots as an important part of Glens Falls' textile history.
Looking for something totally unique on your shopping adventure? Take a pottery class at Clay Concepts Studio & Gallery and craft something amazing, or create a beautiful stained glass piece at All in Glass Studios.
If you're a literature lover, you'll be doubly pleased—the factory has two unique bookstores, Ghost Books and Beldame Books, where you can find a variety of books of all genres to enjoy.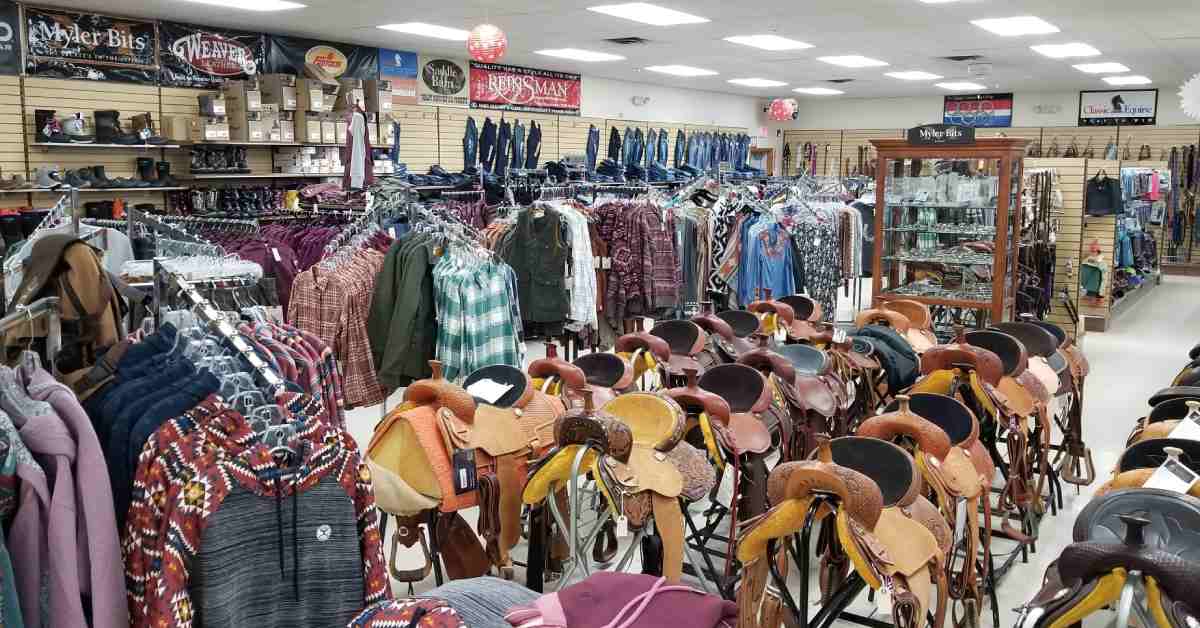 Western apparel never really goes out of style, and it's so flattering for so many. Walker's Farm, Home & Tack in Fort Ann specializes in Western-style clothing and boots, but they also carry other casual clothing, toys, collectibles, home décor, gifts, and more.
They pride themselves on offering a personalized shopping experience that differs from big chain stores. All of their products are high quality and they carry following reputable brands: Cowgirl Tuff, Cinch, Rock & Roll Denim, Ariat, Wrangler, Panhandle, Cruel, Roper, and Hooey Hats.
Shoppers flock to Walker's from the Saratoga area, Vermont, and beyond for their high quality clothing and unique items. Check them out for yourself on Route 4 in Fort Ann.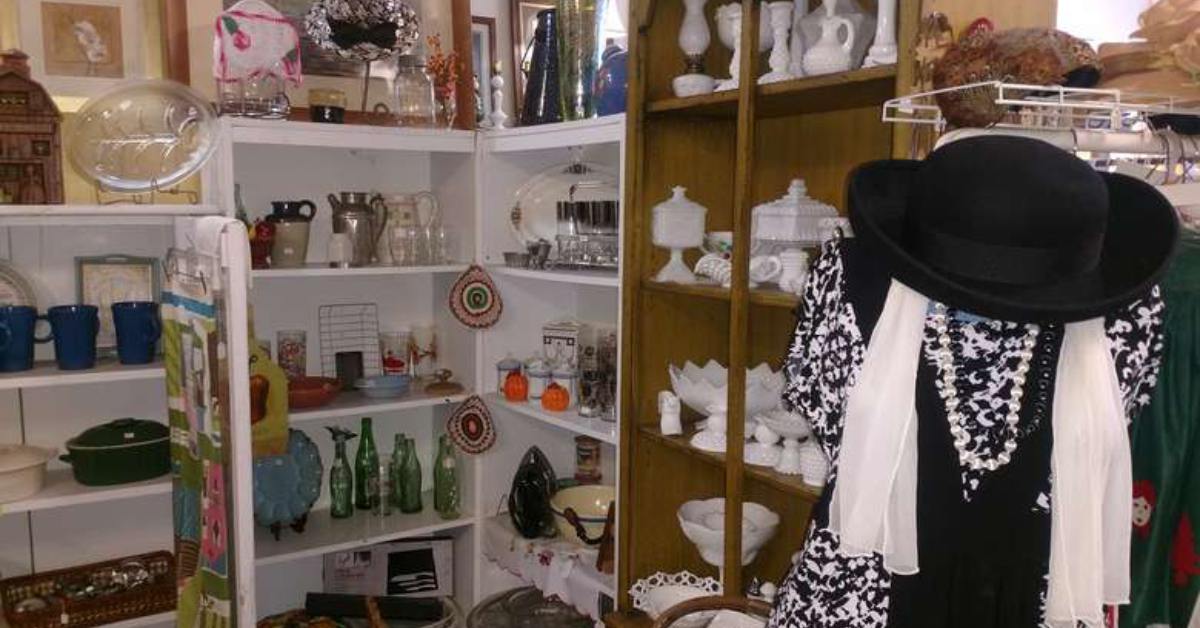 Adventure into the past at Daisy Dry Goods! This adorable shop in Ballston Spa is packed to the gills with collectibles of all shapes and sizes.
If you're looking for hats, clothing, or accessories, Daisy Dry Goods is a must-stop. Looking for a specific piece of Fiestaware, glassware, or china? Definitely drop in! You can also call the store to ask about what pieces they currently have in stock.
Even if you aren't looking for something specific, the store is fun to browse. You never know what will catch your eye.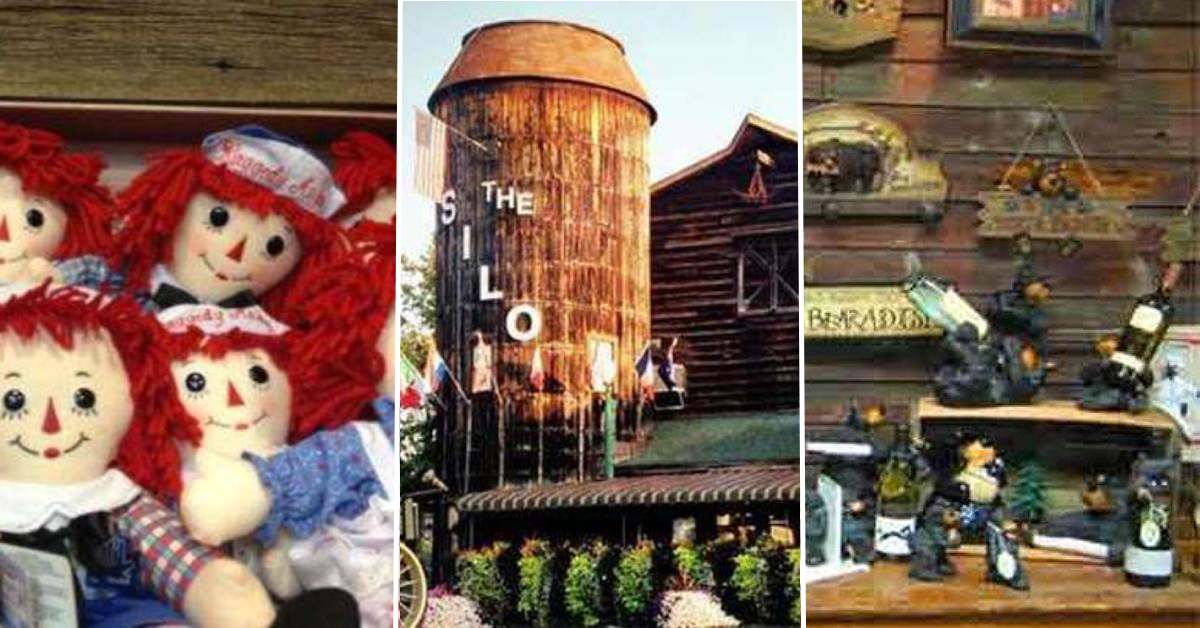 The Silo's Country Store offers artwork, books, and Adirondack treasures. Stop in for a delicious meal and browse the shelves while you wait! You'll find Raggedy Anne dolls, Willow Tree figurines, hand-crafted jewelry, jellies and jams, artwork, books, and much more.
The store has three floors of goods, including a candy store! There, you'll find a variety of old-time candies—many of which are hard to find today—and 14 flavors of homemade fudge.
The silo itself originally resided in nearby Saratoga County, but was uprooted and transported to Glens Falls as a unique attraction and homage to the area's agricultural history.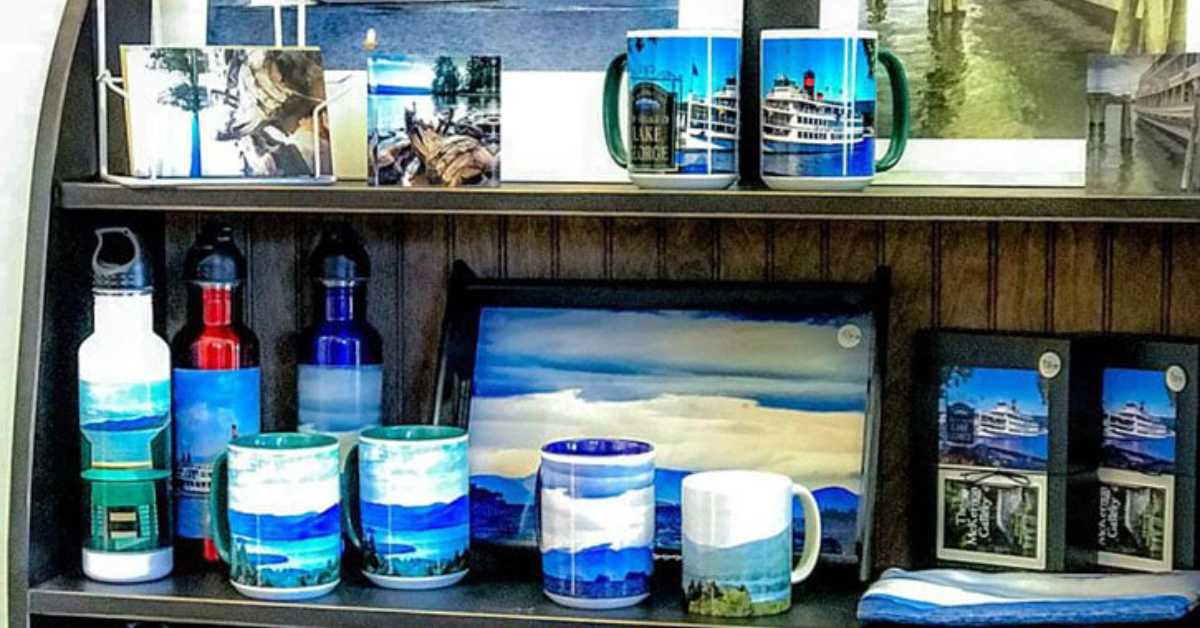 The McKernon Gallery in Hudson Falls displays original photographs, artworks, and more depicting exquisite photography from Kendall McKernon. Many of the photographs feature our local region, including Lake George and the foothills of the Adirondacks, with some New England photos and other areas represented as well.
Here you'll find a massive selection of artworks and gifts available for purchase that go way beyond typical wall arts and prints—although they have those, too! Check out scarves, mugs, tote bags, clocks, greeting cards, puzzles, throw pillows, and much more, all showcasing vivid images.
Search For Vintage Treasures & Decor at Hubbard Block Antiques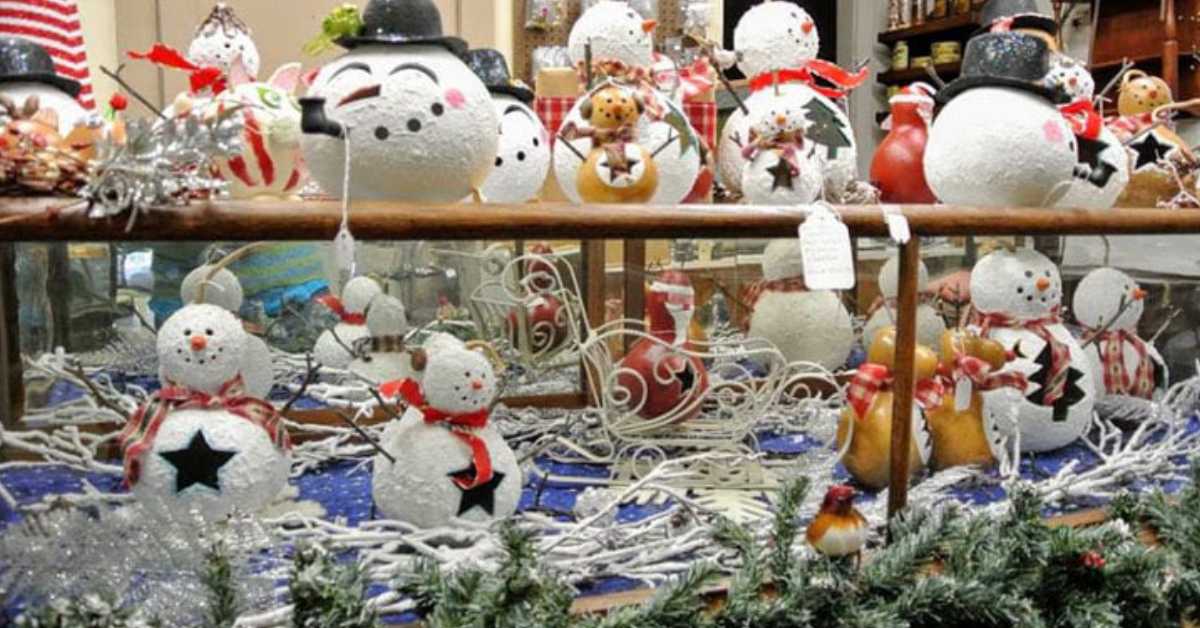 What's cool about antique stores is how different each one is. Every shop brings its own special something to the table. Here's what you can expect from Hubbard Block Antiques in Cambridge: Old World Christmas Ornaments (available year-round!), local handmade crafts, vintage jewelry, linens, furniture, and more. They also carry Art Deco lighting—Art Deco is a decorative art style of the 1920s and 1930s that emphasizes bold geometric shapes and striking colors.
There are seven rooms of these unique items to browse through, many of which would make perfect gifts, although you might be tempted to pick up a little something for your own home while you're at it. The Christmas ornaments and decorations in particular are eye-catching pieces of art you just have to see for yourself.
Get Thrifty Finds at Carroll's Trading Post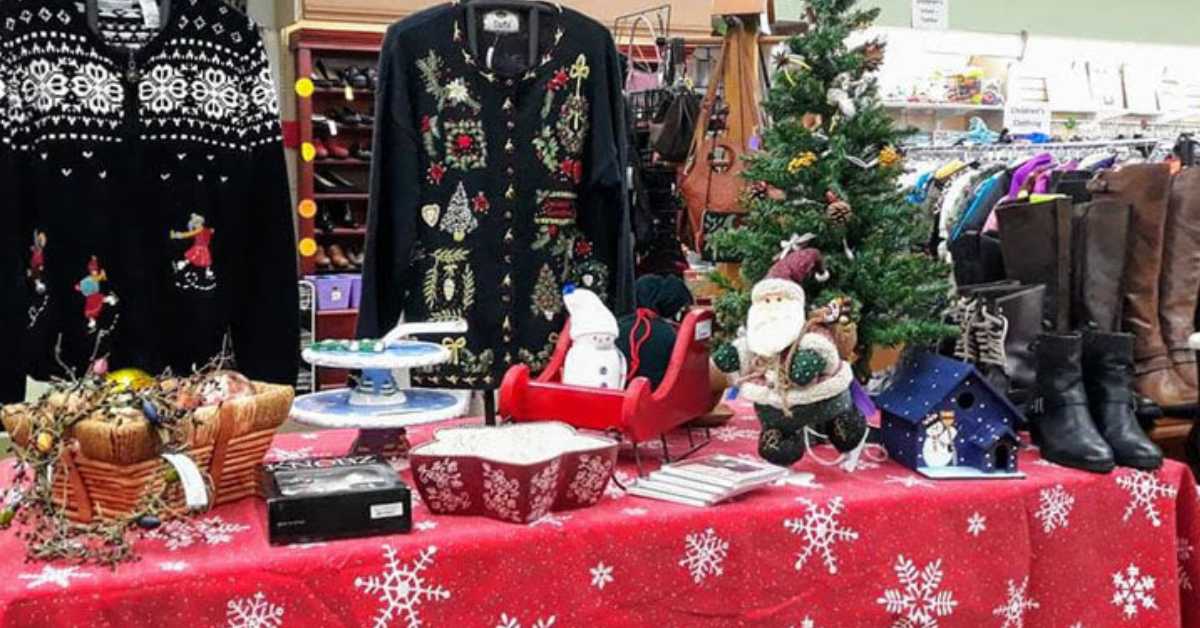 We get it - you want top-notch products at inexpensive prices. Carroll's Trading Post in Cambridge can deliver this! Mother-in-law and daughter-in-law duo Beverly and Kayla Carroll take in high quality items from the community on consignment, hand selecting what to sell in the store. You'll find Christmas decor, clothing (coats, scarves, hats), shoes, jewelry, accessories, kids toys, and more.
Check Out New Fashion, Apparel & More at Just Because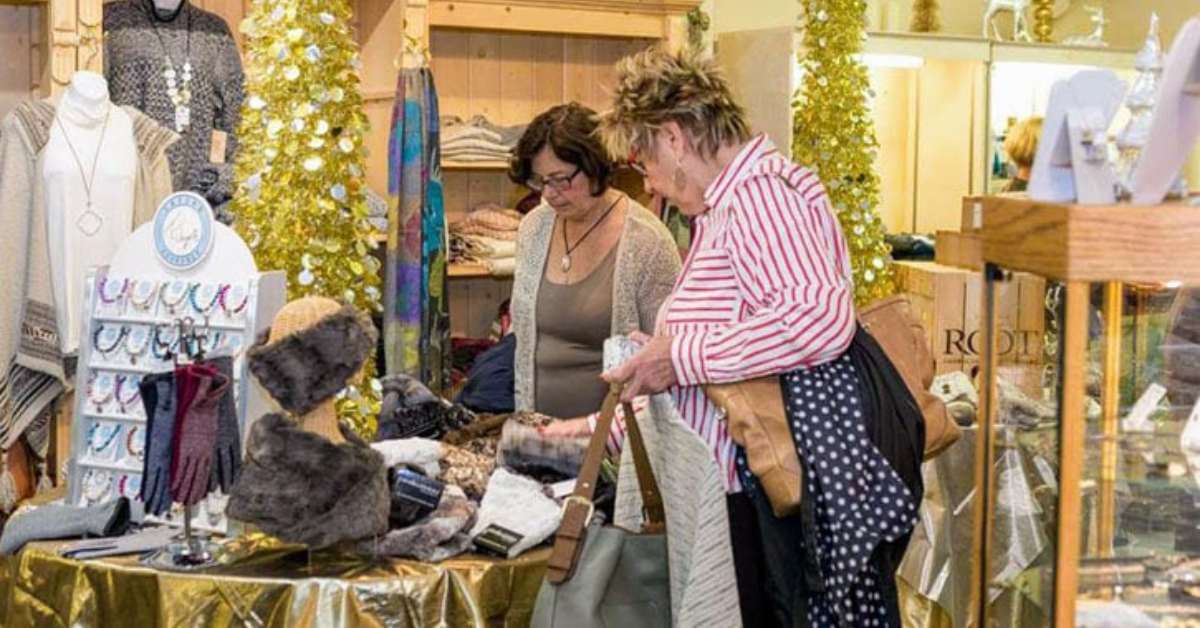 Like Cambridge, Greenwich is a treasure trove of boutique shops. Just Because has a high focus on women's fashion, offering apparel, accessories, jewelry, and more, including baby items. Their motto is "We're all about her." Each item sold here is carefully chosen for its quality, style, and comfort, so you can look good and feel good about what you're wearing.
Picture fun stripes, polka dots, and floral patterns in a variety of colors ranging from soft pink to earthy green to deep blue. Jewelry pieces include necklaces with large pendants or captivating charms, beautiful beaded bracelets, and stylish watches. You'll discover great gift ideas here you won't be able to find at larger chain stores.
Stock Up on Comics, Collectibles & More at Freakopolis Geekery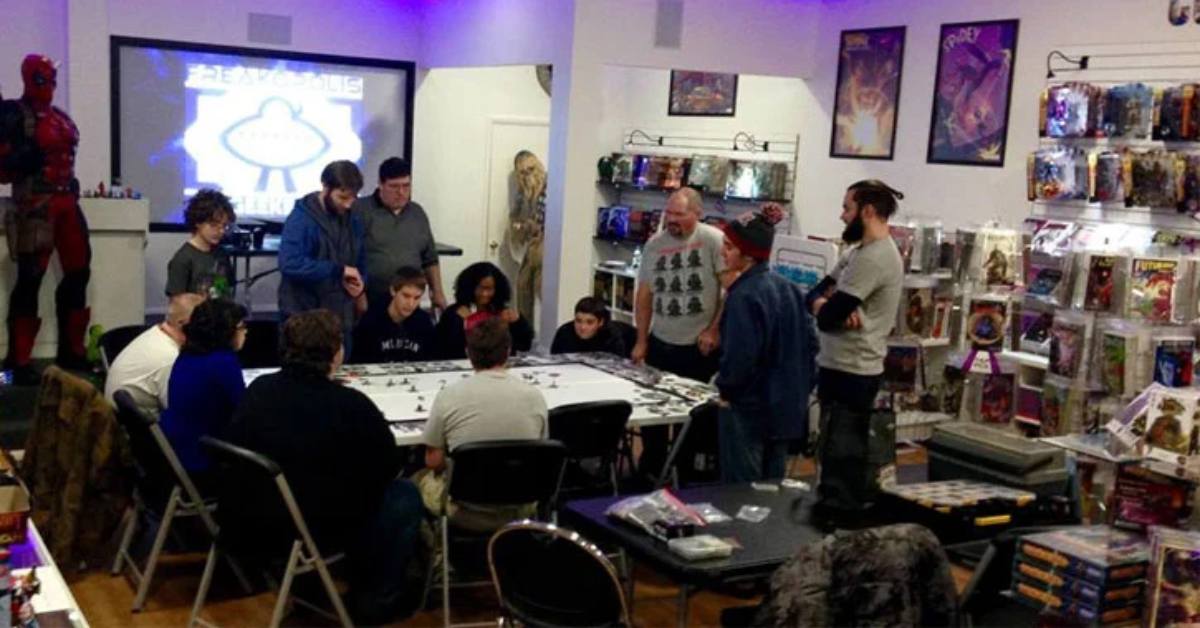 There's more than Bigfoot in Whitehall! When it comes to gifts, Freakopolis Geekery is your source for an abundance of items for the collectors, gamers, and pop culture nerds on your shopping list. You'll find a variety of comics, action figures, board games, miniature games, roleplaying games, and gaming supplies.
And, Freakopolis goes beyond great shopping opportunities to offer regular game nights, reading clubs, and tournaments. They have a production team, The Freakopolis Network, which provides news and updates on pop culture on their weekly review show, and they produce other video and animated works for fans of everything geeky.
Explore Clothing, Hats, Antiques & More at The Pennywise Shoppe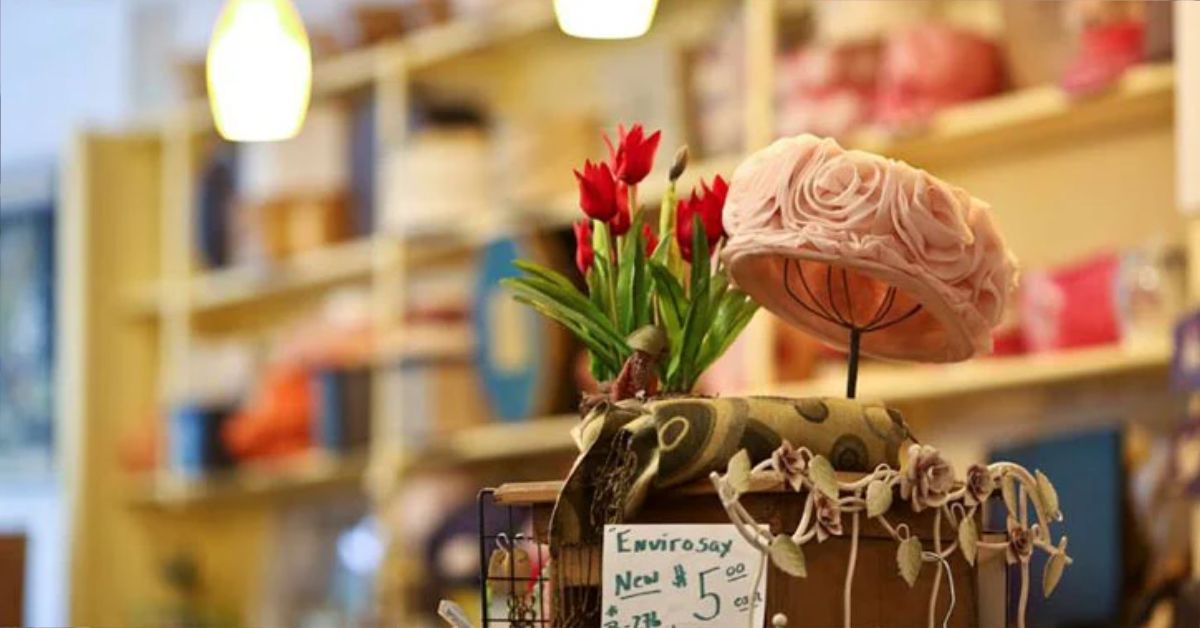 Located in Greenwich, The Pennywise Shoppe is a high quality consignment store that offers reasonable prices on everything from clothes, hats, and accessories, to home decor and antiques. This store has been a Greenwich staple since 1995, and although they offer a wide range of items, they're especially known for their fantastic hat collection.
Every item in the store is hand selected to ensure the best quality. And, here's another great reason to shop here: Pennywise gives a portion of all proceeds to The Cute Syndrome Foundation, which supports research into a rare form of genetic epilepsy.
Check out arts and culture in the local area »