Taste Your Way Through the Craft Beverage Scene of Saratoga
See an Extensive List of County Wineries, Breweries & Distilleries
Saratoga County is rife with highly rated, diverse, and even award-winning wineries, breweries, and distilleries. No matter your craft beverage preference, Saratoga satisfies. See a list of craft beverage producers below, along with a quick snapshot of each one's background, what to expect, and suggestions on what to sample. Grab your favorite designated driver and sample your way through the County. Cheers!
Win Big With Wine in Saratoga
A note to know: A winery produces wine, while a vineyard grows grapes. Some Saratoga businesses below do both!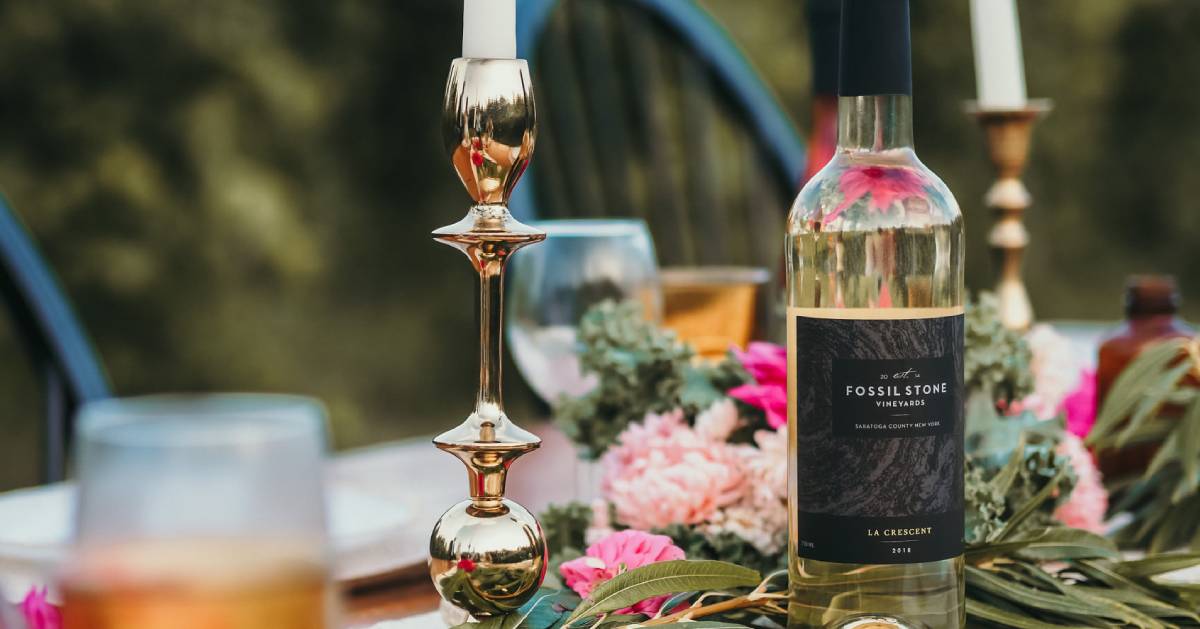 Fossil Stone Farms (Greenfield Center)
Background: This second-generation, family-owned farm added their vineyard to the mix in 2014.
What to Know: Fossil Stone Farms doesn't just grow three different kinds of grapes and produce spectacular wine - they also board horses, making them quintessentially Saratoga!
Wines to Taste: Marquette, Oak Aged Marquette, Rose, and La Crescent
Galway Rock Vineyard & Winery (Ballston Lake)
Background: Originally founded in a two-stall garage in Ballston Lake in 2014, Galway Rock Vineyard & Winery has grown since then, opening a tasting room in 2019.
What to Know: If you like wine with a view you'll love their patio, where you can enjoy a scenic landscape that includes Vermont's Green Mountains. They describe their wines as "vibrant and food-friendly."
Wines to Taste: Merlot Malbec, Falling Rock Red, and Rose
Saratoga Winery (Saratoga Springs)
Background: If you notice an Adirondack-y atmosphere at the winery, there's a good reason. The Nimmo family combines their love of the Adirondacks, Saratoga, and wine in their facility and products. Saratoga Winery's doors opened in 2009.
What to Know: The address may be Saratoga Springs, but their charming location is just off the beaten path on Route 29 heading towards Rock City Falls. They have a lovely outdoor space and a rustic, indoor tasting room. Come by when they have live music, and order the wood-fired pizza!
Wines to Taste: Bloodroot Melomel, No Way Rose, Saratoga White, and Whitney's White
Wish You Were Beer in Saratoga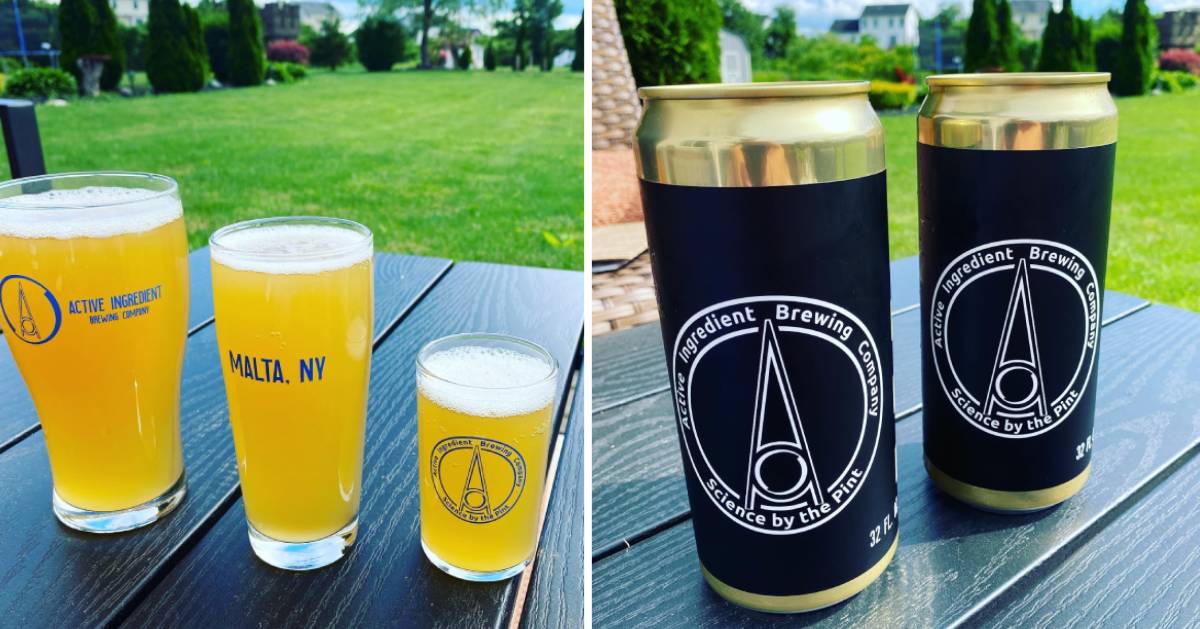 Active Ingredient Brewing Company (Malta)
Background: The forces behind this brewing company started out with homebrew kits, then branched out from there into the robust commercial business Active Ingredient Brewing Company is today.
What to Know: Active Ingredient Brewing Company, like a few others on this list, has near-perfect Google ratings. Although their beers are the crown jewel of the brewery, their stellar reviews reveal that folks can't get enough of their cider, tacos, and carnitas as well.
Beers to Try: Freudian Sips (Kolsch Style Ale), Camp Catalyst (Robust Porter Infused With Cold Brew Coffee), and Mom Genes (Double New England Style IPA)
Artisanal Brew Works (Saratoga Springs)
Background: Run by two high school teachers, Artisanal Brew Works is a microbrewery that specializes in artisanal-style ales made from local ingredients.
What to Know: Artisanal Brew Works is another super highly rated brewery, and they're primarily known for their New England-style IPAs. Although, they offer sours, fruited ales, stouts, and Belgians as well.
Beers to Try: Daily Triple IPA, Picture Day IPA "Mom," and Warheads Watermelon Sour Ale
Bound by Fate Brewing (Schuylerville)
Background: The family behind this brewery talked about owning one for a decade before making the dream a reality in 2018.
What to Know: Bound by Fate Brewing shared the honor of Best Collaboration Beer with Unified Beer Works (also on this list!) at the 2021 New York State Craft Beer Competition for their beer Friends From Other Places #1, an India Pale Ale. Their positive reviews tout the friendly and knowledgeable staff, the welcoming atmosphere, and of course, the beers.
Beers to Try: Pina Pinata, Bettina, Boat Bridge, and Bronz'r
Common Roots Brewing Company (South Glens Falls)
Background: The concept for this brewery was born in 2005 (as that's when the owners brewed their first beer together), and then Common Roots Brewing Company opened its doors in 2014. In 2019, they suffered a devastating fire. With the community fundraising and rallying behind them, they were able to move into a new space in 2020.
What to Know: Common Roots Brewing Company is rocking and rolling with their new facility, expanded taproom, and beer garden. Their beers mix old-world traditions with new-world inspirations.
Beers to Try: Bright Light (Double IPA), Party Shirt Fridays (Fruited IPA), Tasteful Deception (Kettle Sour), and Common Roots Lager (German-Style Hells Lager)
Druthers Brewing Company (Saratoga Springs)
Background: Although there are also locations in Albany and Schenectady, the Saratoga Springs Druthers Brewing Company is the original, which opened in 2012.
What to Know: Druthers is one of those hotspots in this list that serves up craveable food along with fabulous craft beverages. Try the mac and cheese or beer cheese pretzel dip! When it comes to the beer, Druthers knows everyone's tastes vary, and they don't mind experimenting a little - as long as they use the best ingredients.
Beers to Try: Golden Rule Blonde, All-In IPA, and Golden Rule Pilsner
Hank Hudson Brewing Company (Mechanicville)
Background: Hank Hudson Brewing Company was founded by two high school teachers who took a craft brewing course at SUNY Schenectady.
What to Know: Visitors to the brewery are encouraged to not only taste, but become immersed in the beer-making process. Hank Hudson Brewing Company is located at the Fairways of Halfmoon Golf Club, and you get to enjoy your beverage with scenic views.
Beers to Try: Two Buttons Deep Blueberry Ale, Leggett's Lager, and Wheelhouse Blonde Ale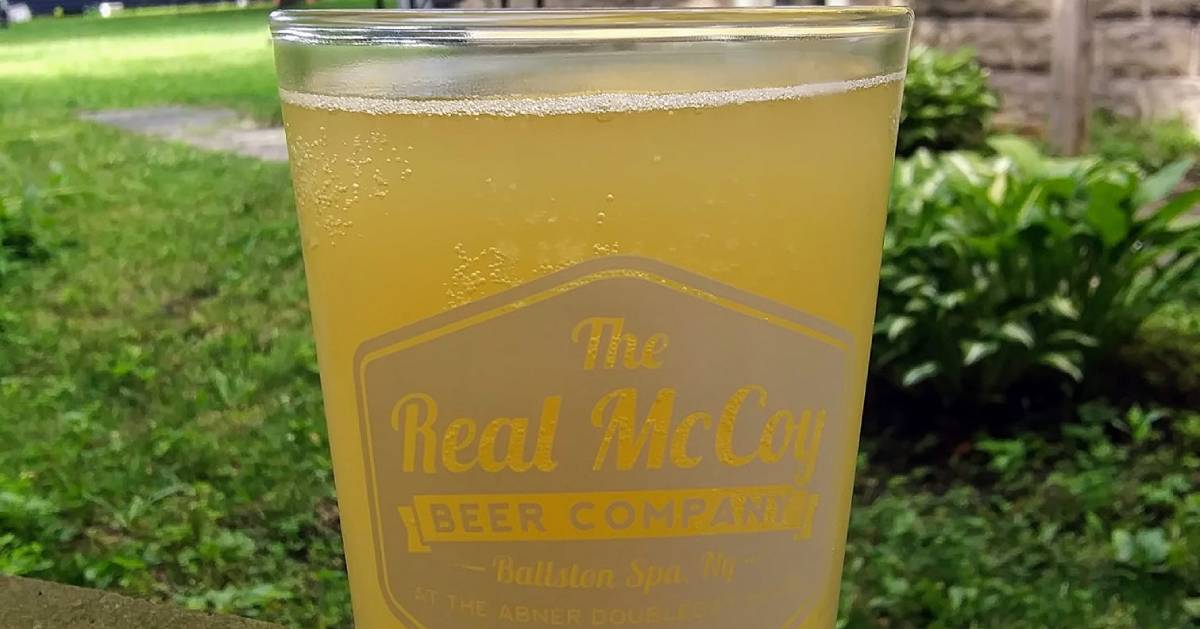 The Real McCoy Beer Co. (Ballston Spa)
Background: The Real McCoy Beer Co. was established in Delmar in 2015 and expanded to Ballston Spa in 2020.
What to Know: This is a small batch, New York State farm brewery, which means 20% of their ingredients are grown in this state. They describe their beer as "unpretentious and delicious." The Ballston Spa location operates out of the Abner Doubleday House, which dates back to 1804.
Beers to Try: Doubleday IPA, Hopped Upstate NEIPA, and Liberty Cream Ale
SingleCut North and Side Stage Tap Room (Clifton Park)
Background: SingleCut Beersmiths was founded in Queens by a music lover; single cut is a type of guitar. The New York City-based brewery made their way upstate to open SingleCut in 2019, in the former Shmaltz Brewing space in Clifton Park. (Shmaltz is now in Troy).
What to Know: The owners love beer and music equally and are always striving for the perfect pint, as they believe "mastery knows no shortcut." Guests love not only the beer, but the ambience with an open feel to the taproom and an outdoor beer garden.
Beers to Try: Frequency Lager, Softly Spoken Magic Spells, and 200-Watt
Speckled Pig Brewing (Ballston Spa)
Background: A newer craft business beverage to the Saratoga scene, Speckled Pig Brewing opened in the summer of 2022. They're the first brewery in the Village of Ballston Spa to serve their own beer on tap and to create their products on-site.
What to Know: The owners' vision for the business is to bring the neighborhood together, to be a place where friends and family can gather for great drinks and conversations, and to build memories. They also have wood-fired pizza!
Beers to Try: Restitution (hazy New England IPA), Midnight Dappler NEIPA, Chocolate Oatmeal Stout
Unified Beerworks (Malta)
Background: A husband and wife with decidedly different tastes in beer opened this Malta brewery in October 2018. You'll find a variety of New England-style IPAs and pale ales, rich stouts, funky Saisons, and fruity sours.
What to Know: Unified Beerworks says on their website that they look forward to sharing beer and conversation with guests, and they aren't kidding - one reviewer noted, "The beer is fantastic and the staff is even better. Every time I come here I stay longer than expected because I end up talking with everyone there."
Beers to Try: Even More Juicy Things (IPA), Evoked by Madness (Stout), Fruit of All Evil - Strawberry Rhubarb (Sour)
Walt & Whitman Brewing (Saratoga Springs)
Background: Located in the old Saratogian building downtown, Walt & Whitman Brewing opened in December, 2019.
What to Know: Walt & Whitman is a cafe as well as a brewery, and they're all about sensational beverages and great conversation. In March, 2021, they were named one of the top 10 best new breweries in the country by USA Today.
Beers to Try: Used Jet Ski, Time Is Money, and Untamed Lands.
Distill My Heart in Saratoga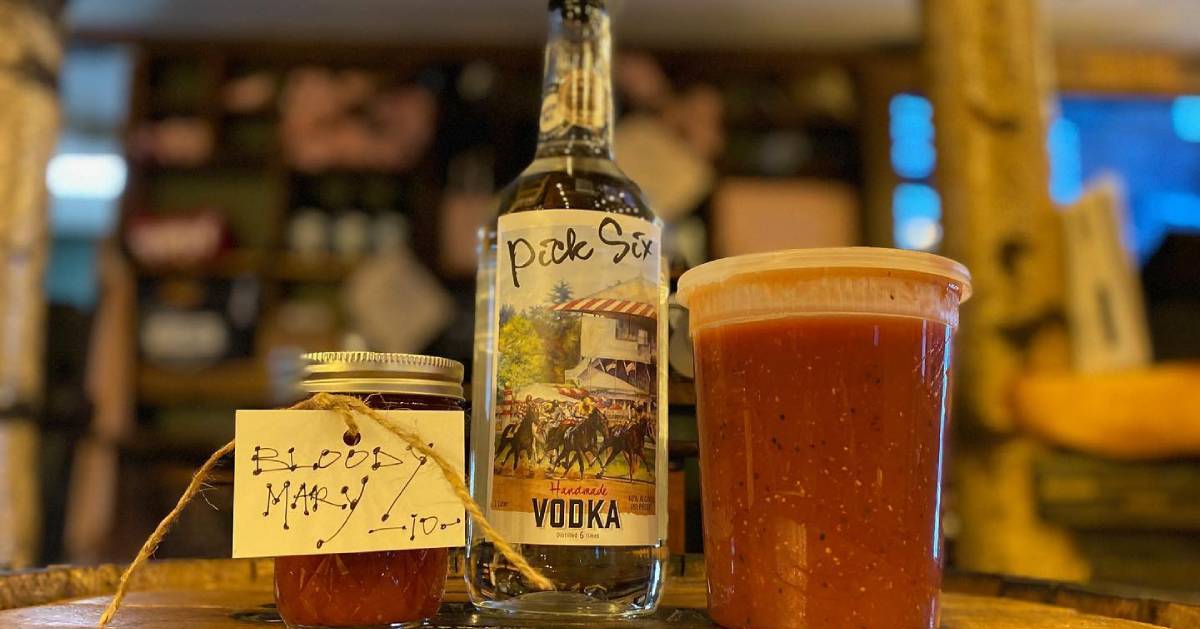 Saratoga Courage Distillery (Greenfield Center)
Background: Founded in 2013, Saratoga Courage Distillery creates locally made products that compete with the finest spirits from across the planet.
What to Know: As pharmacists, the owners have mastered attention to detail, and they utilize an all-natural water supply drawn from a well on the property to create clean, high-quality spirits. Saratoga Courage Distillery is home to the Pick Six Vodka, an award-winning vodka that has earned its own near-cult following.
Spirits to Sip: Pick Six Vodka, Devils Den Apple Pie Moonshine, and Devils Den Strawberry Jam Moonshine
Upstate Distilling Company (Saratoga Springs)
Background: Upstate Distilling Company got its start in 2016, and focuses on premium whiskeys made with 100% organic New York grown grains.
What to Know: This Saratoga distilling company believes that the secret is in the rye, and rye is a crop that thrives in our Northeastern climate. Their building was once a Serotta bicycle warehouse, and Upstate Distilling is considered the first distillery to operate in Saratoga Springs since Prohibition.
Spirits to Sip: Saratoga Springs Bourbon Whiskey and Saratoga In The Rye
Yankee Distillers (Clifton Park)
Background: Founded in 2015, Yankee Distillers distills all their products in small batches at the Clifton Park facility using custom Italian-made copper stills.
What to Know: They have almost perfect Google reviews, with folks raving about the whiskey, the vodka, and the cocktails. Yankee Distillers is a New York Farm Distillery, and they use 100% unmalted New York State grain for their bourbon, rye, and vodka (the requirement is 75%, but they go all the way!).
Spirits to Sip: Eleven Lakes Vodka, Rye Whiskey, and Bourbon Whiskey
Visit one or more of the above Saratoga County craft beverage producers and maybe you'll find a new go-to drink! Just don't visit all of them in one day - although, you can visit a few if you take a tour bus.
Bonus Recommendation: Take a Tour Bus
Please arrange transportation (and drink responsibly) when enjoying the local craft beverage scene, whether that's a designated driver or an Uber. Or, take a craft beverage tour bus!
The Spa City Brew Bus based out of Saratoga Springs, and the Hoppy Trails Brew Bus based out of Queensbury, each offer customized, guided bus tours to local craft beverage establishments in Saratoga County and nearby areas.
This article is sponsored by Saratoga County Tourism. Note: The opinions expressed in this article are those of the authors. They do not necessarily reflect the opinions or view of Saratoga County Tourism or its members.