Taste the Spirit of the Green Mountains at Village Garage Distillery in Bennington, VT
On the rocks. In a cocktail. No matter how you enjoy your bourbon, vodka, whiskey, or gin, nothing compares to the fresh taste and deep flavor of craft spirits. If you're looking to try some new craft spirits near Saratoga Springs, then consider a day trip to Village Garage Distillery, located just one hour away in Bennington, Vermont.
Since opening in August 2021, Village Garage Distillery has welcomed locals and travelers to their bar and restaurant where people can experience "the Spirit of the Green Mountains." Find out more about what this distillery has to offer below, and why you'll want to plan a visit.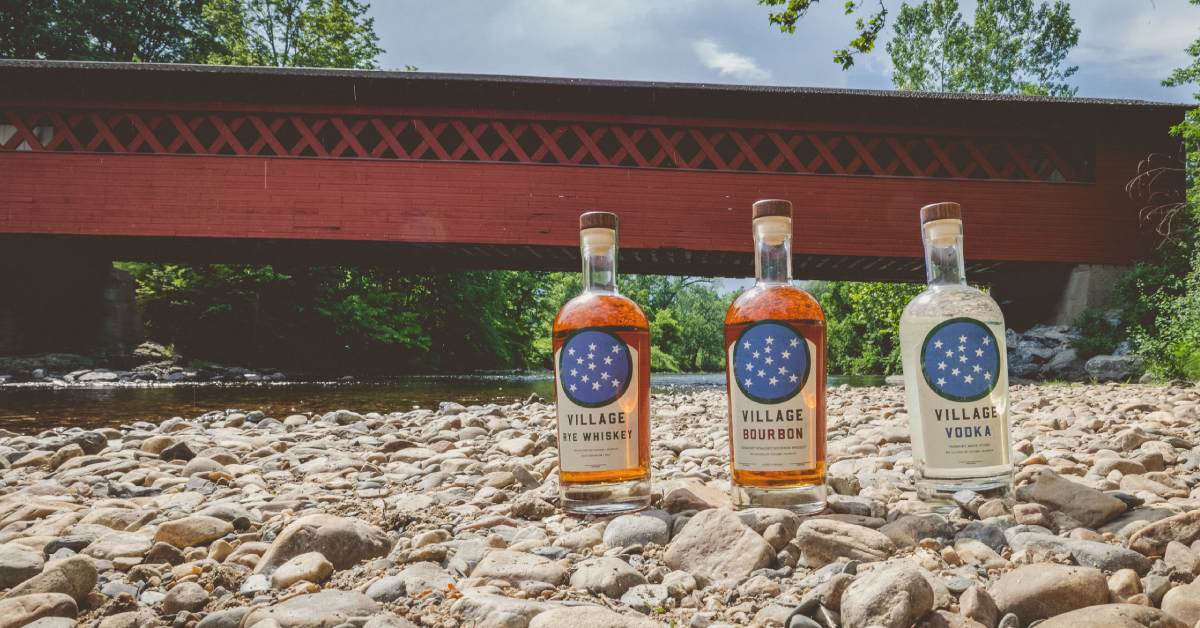 From Village Garage to Small Town Distillery: How the Business Came to Be
Everything about Village Garage Distillery, from the special logo to the locally sourced ingredients in each product, is inspired by Vermont. In fact, co-founders and long-time friends Glen Sauer and Matt Cushman are Bennington natives, and one of the reasons they chose the town for their business was to give back to the community.
The idea came together during a Christmas Eve gathering in December 2018. While catching up, Glen and Matt realized they both secretly had dreams to one day operate their own distillery. Although the two joked about the idea at first, they soon decided to take action and make the distillery into a reality.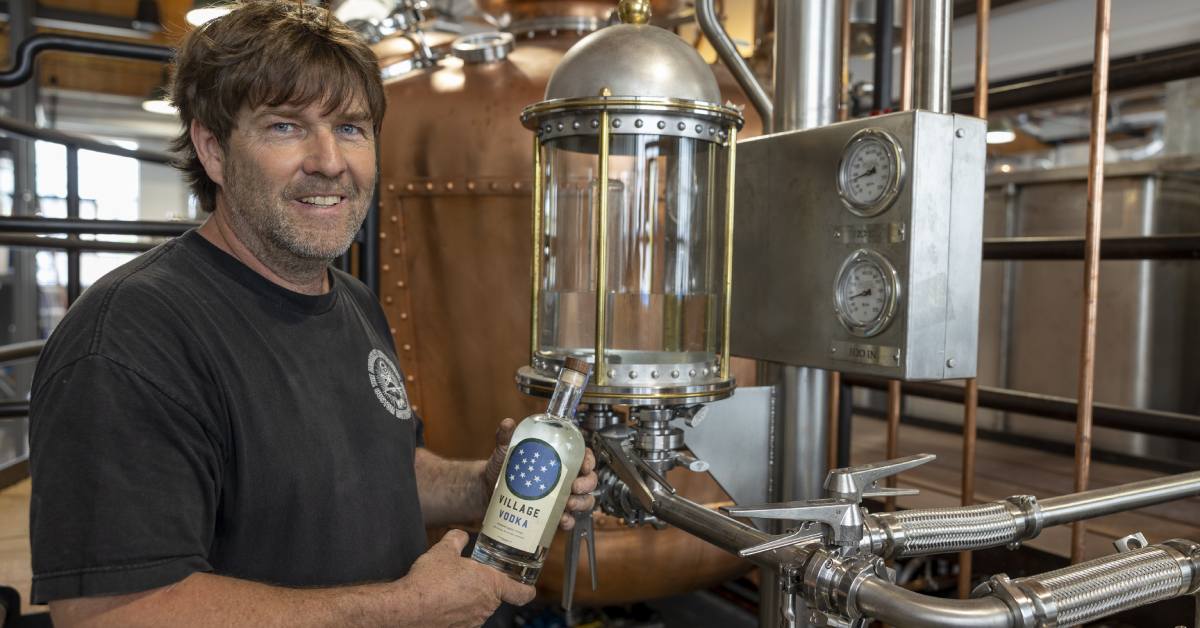 Neither had a background in producing craft beverages, so the duo began researching distilleries throughout the Northeast and speaking with consultants. "We went on tours and visited distilleries within a 150-mile radius of Bennington," Glen explained, which helped broaden their knowledge of the industry. Matt focused on the business side of running a distillery, while Glen learned about staffing needs, the type of space required, and other important details.
With planning underway, the next big step was picking out a location, and Glen knew the perfect spot. "There was an old property right in the center of Bennington," he told us. "It was called the village garage, and it was previously used to store the town's old highway equipment."
Upon checking out the abandoned building, the two immediately felt a good vibe and envisioned transforming it into their new business. And so, Bennington's old village garage would become the Village Garage Distillery.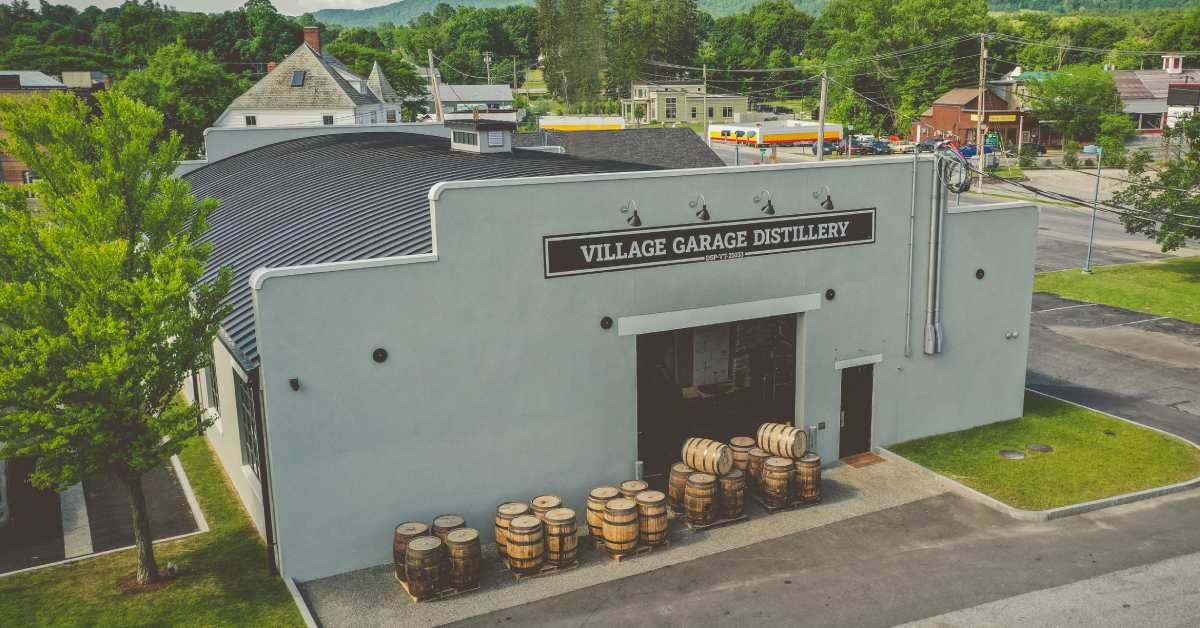 Vermont Is at the Heart of Their Unique Local Spirits
When it comes to their handcrafted spirits, Village Garage Distillery aims to provide the best products by using ingredients from the surrounding region. They follow the farm-to-glass philosophy by purchasing corn and rye from local farms and sourcing water from Bolles Brook, a natural stream that runs down Woodford Mountain near Bennington. Not only does this support Vermont farmers, but it ensures each batch of spirits is as fresh as possible.
The distillery currently produces five unique spirits: Village Bourbon, Village Vodka, Village Bonfire, Village Rye Whiskey, and Village House Gin. All of them stand out for their exceptional quality and flavor.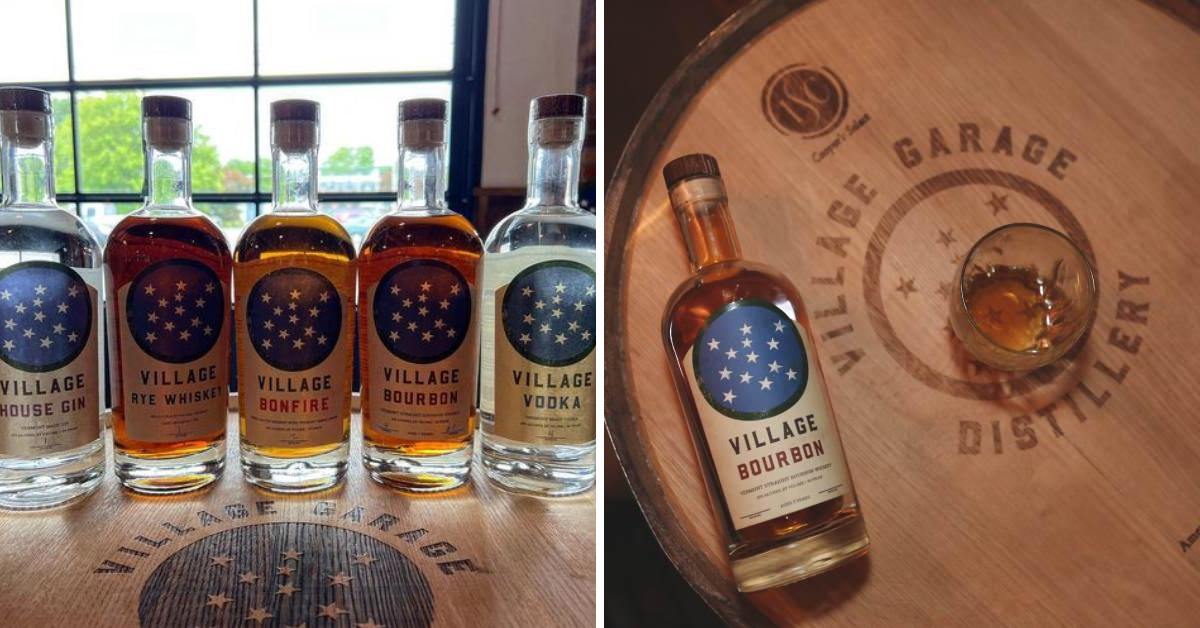 For example, the Village Bourbon is aged five years in American White Oak barrels and has a buttery smoothness that's balanced out with hints of black pepper and toasted caramel, while the Village Bonfire comes alive with the taste of smoked Vermont maple syrup blended right into the whiskey.
Each bottle of spirits features Village Garage's distinctive starry logo, which is inspired by the Green Mountain Boys flag and representative of "the sky over the lands our families farmed for over eight generations, right here in Bennington, Vermont."
Hard Work and a Commitment to Quality Are Essential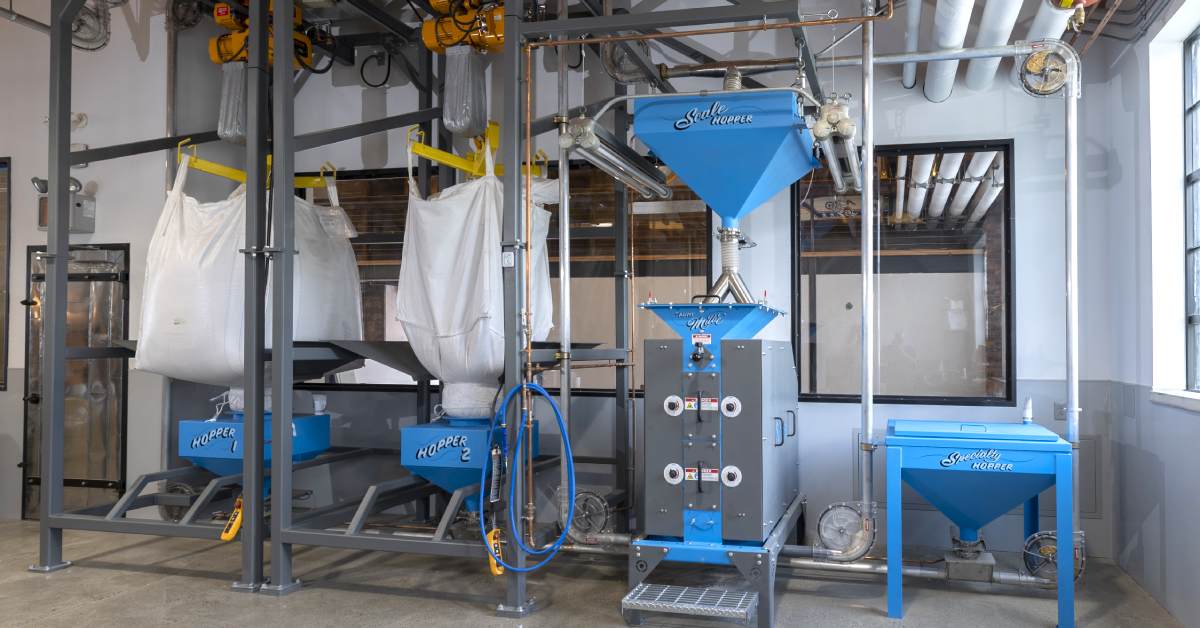 The distilling process at Village Garage is led by head distiller Ryan Scheswohl, who uses five open top fermenters, a 500 gallon Vendome copper pot stove, and other equipment. This process typically runs from morning through the afternoon, during which the grains are cooked, then put into the fermenters, then moved into the copper pot stove, and finally everything is blended and barreled until it's ready for consumption.
According to Glen, the distillery is able to fill four barrels per week. In the middle of the week, the team focuses on bottling, packaging, and shipping their products. For them, this is a labor of love, as each batch is hand-numbered and hand-labeled in-house.
Get an Inside Look at the Distillery's Restaurant and Bar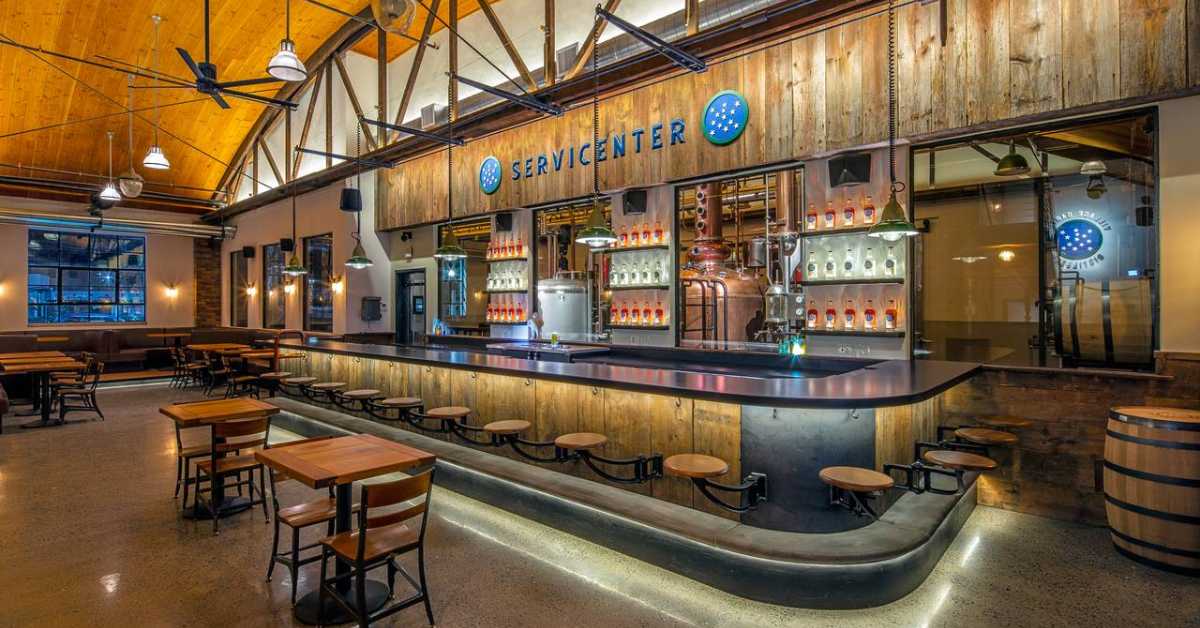 Village Garage's distillery, bar, and restaurant are all located in the same building, and since purchasing the space, Glen and Matt have completely transformed it while making sure it still has a vintage feel. When you step inside, you'll discover a spacious dining area, bar, and windows that offer a behind-the-scenes look at the distilling equipment, as seen in the photo above.
Similar to their craft spirits, almost everything that's new in the building has been done by hand, including the restaurant booths and bar, which were custom-made for the business. Other vintage pieces in the distillery were sourced, such as the porcelain letters that spell out "Servicenter" above the bar, which are from a 1940's gas station.
Architect Geoff Metcalfe helped design these renovations, and he also played a key role in the presentation of the cocktail menu (more on that below).
Pull Up a Chair and Enjoy Some of Their Delicious Food & Drink Options
For Glen and Matt, all of this hard work is well worth it to provide guests with an memorable experience, whether they're coming for dinner, a cocktail happy hour, or a personalized tour and tasting session.
The Food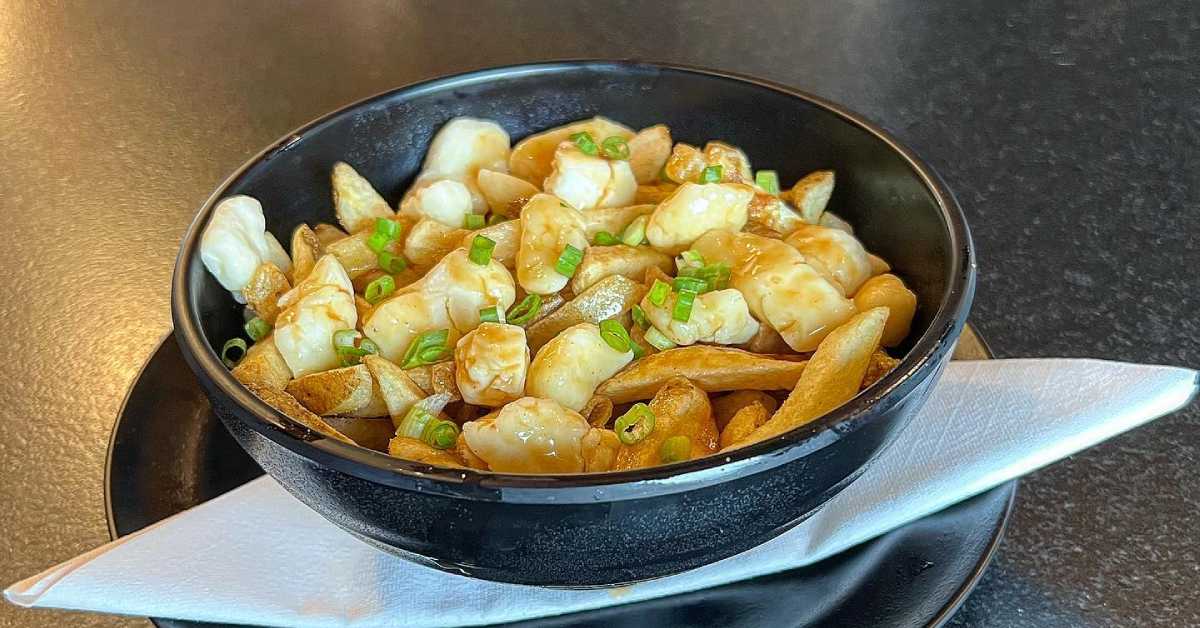 Village Garage's restaurant menu features a great selection of shareables/bar snacks, small plates, salads/bowls, handhelds, and main entrees. You can order a charcuterie meats and cheese board to share with friends, enjoy a creamy bowl of bourbon mac (cavatappi, fresh herbs, pork belly bites, baked Vermont cheese blend, oreganata crust), fill up on the Village Poutine, and more.
Many of the ingredients are locally sourced; Glen explained to us that the distillery's spent grains are brought to a local farm and used to feed livestock that will eventually be served on their menu.
The Drinks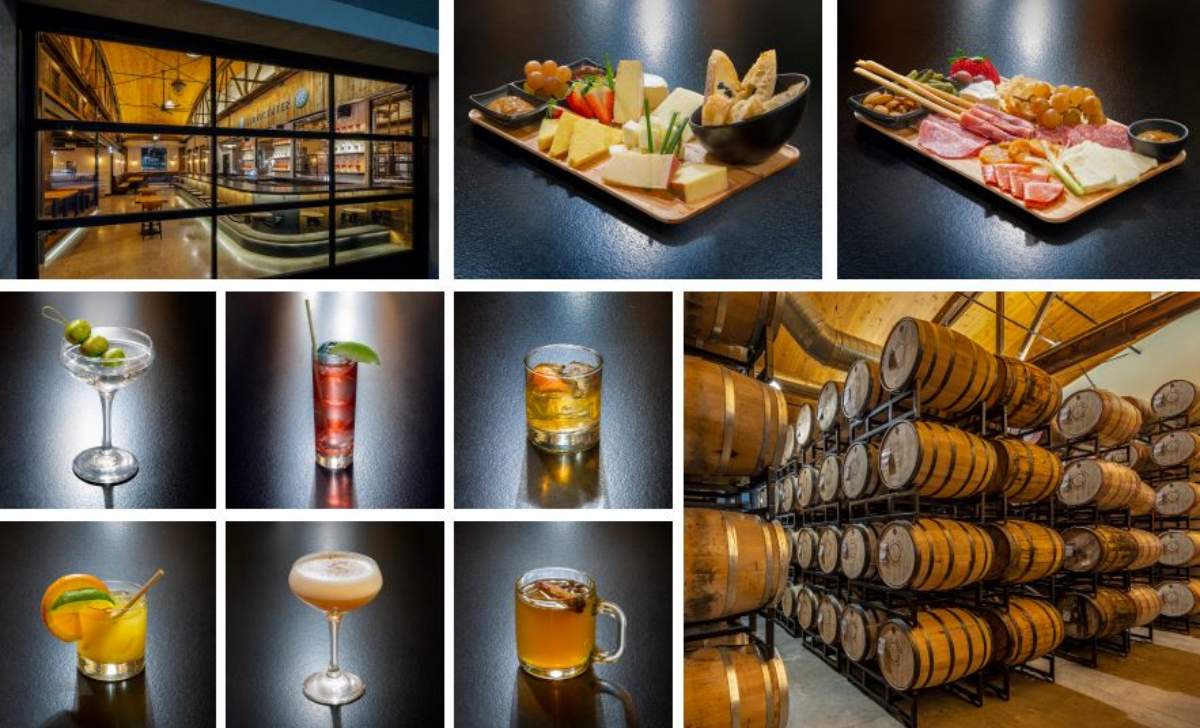 Interested in tasting their Vermont-made craft spirits? Be sure to order a flight (samples of Village Bonfire, Village Bourbon, and Village Rye) or a specialty cocktail. Architect Geoff Metcalfe designed the drink menu like a blueprint, so you can see a detailed breakdown of each ingredient that's been mixed into the cocktail.
In addition, there are options to "Build Your Own Old Fashioned" and "Craft Your Own Highball." Talk with the bartender, let them know what you like, and then choose from a selection of ingredients to make your customized drink. It's a fun experience for people who want to try something new.
The restaurant and bar are open year round with indoor seating and seasonal outdoor tables. Follow their Facebook page for special announcements about live music and other happenings.
Find Their Spirits and Plan a Trip to the Village Garage Today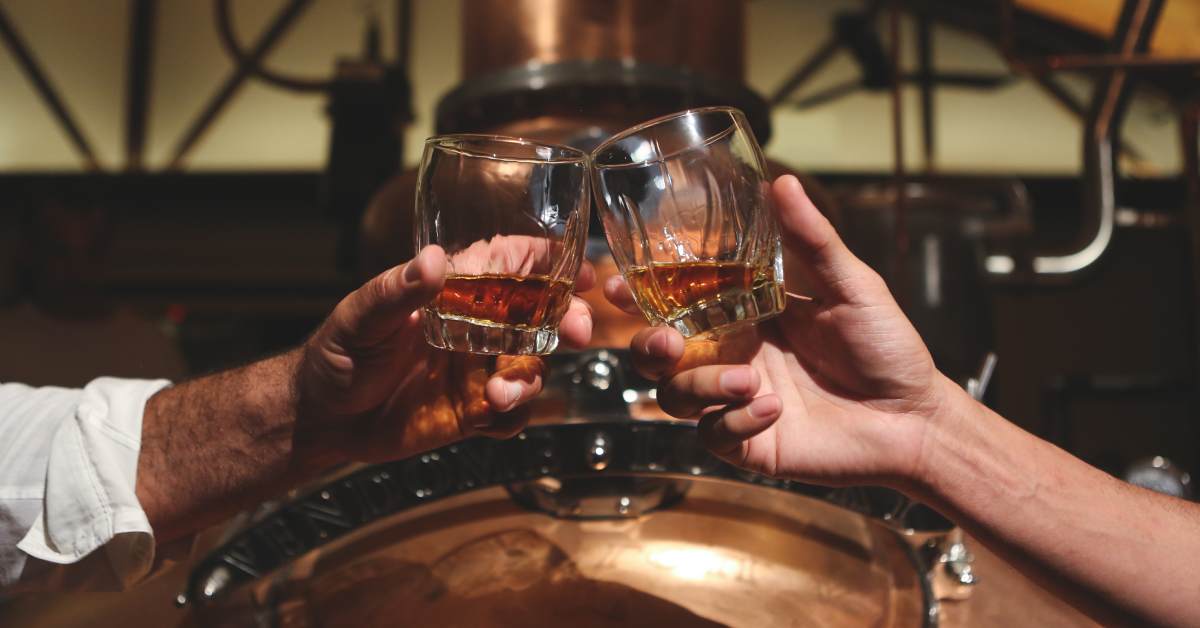 Village Garage Distillery's spirits are currently available at beverage centers throughout Vermont and served at regional bars and restaurants. Glen notes that they are aiming to expand their distribution to Massachusetts and Upstate New York, including near Lake George-Saratoga.
However, for those of you in the mood for a tasty meal and a refreshing cocktail, take a drive out to Bennington and visit the distillery in person. Once you've stepped inside and tried their spirits, you'll learn why they've become a local favorite throughout the region.