Hidden Gems to Visit in Ballston Spa & Malta
While we could probably argue that Ballston Spa and Malta are, in and of themselves, hidden gems in the Capital Region, we want to go a step further and introduce you to the best underrated spots in this picturesque area. Whether you'd like to spend a day in a quaint village, explore the stunning scenery, discover the region's history, or get a taste of local fare, there are plenty of fun things to explore in and around Ballston Spa and Malta.
Discover the Village of Round Lake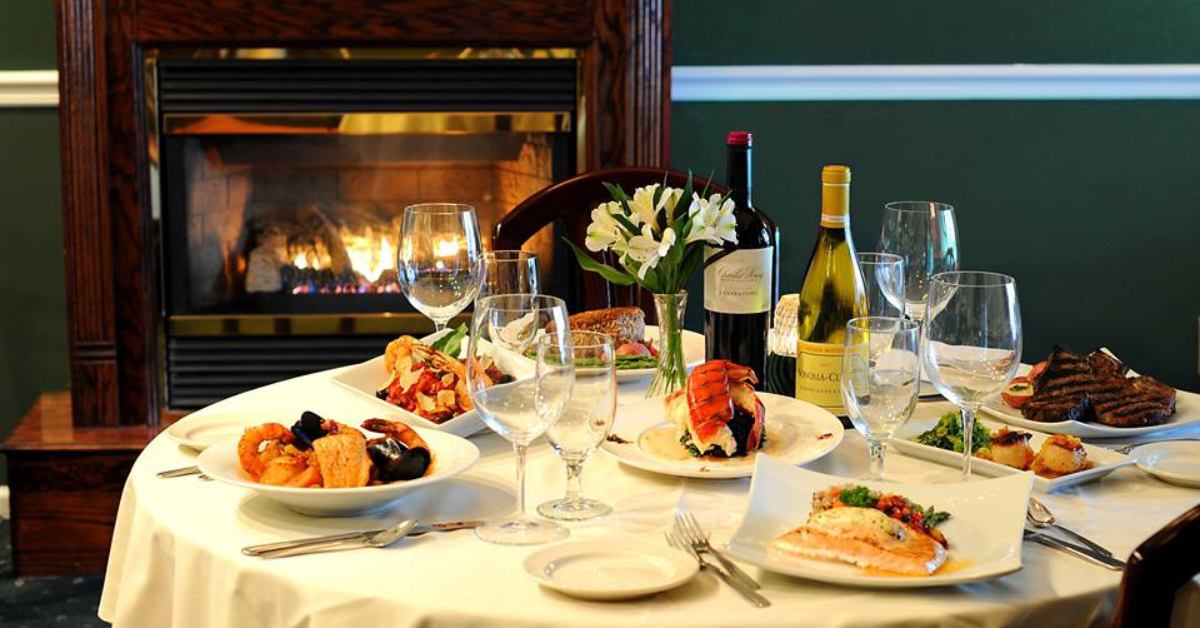 Located in the Town of Malta, this charming village, lined with Victorian houses and surrounded by nature, is named after the small, peaceful Round Lake. Start off the day (or stop by for an afternoon treat) at Leah's Cakery, a bakery, cafe, and cake shop located in a historic storefront.
Spend the afternoon kayaking or fishing at the Round Lake Preserve or go hiking or cycling on the Zim Smith Trail, which runs straight through the village on its way from Ballston Spa to Mechanicville. You can also browse the Round Lake Library, which has been located in the historic Clark House (the first library building in Saratoga County) since 1897. Finish off the day with Continental cuisine at Lake Ridge, a small but acclaimed restaurant in the heart of the village.
In a typical year Round Lake also hosts annual events, crafters markets, and live performances. Round Lake Auditorium dates back to the nineteenth century and houses the 1847 David Ferris Track Organ, the oldest and most sizeable three-manual organ in the country.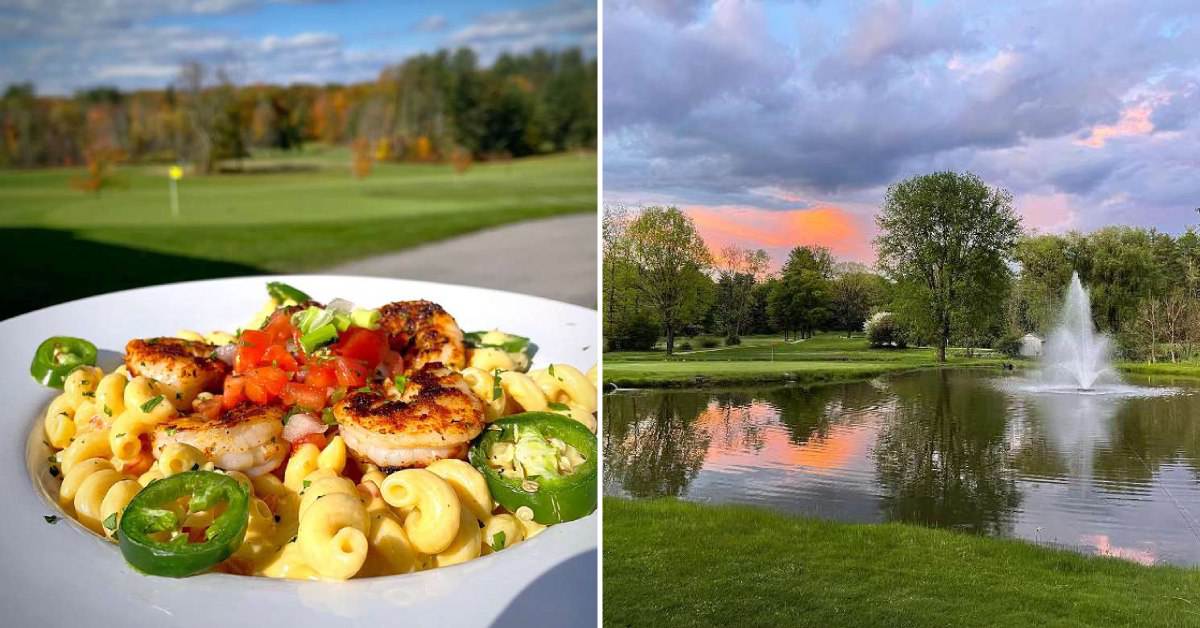 Want to get lunch or dinner at a unique spot that's a bit more hidden away? Try The Iron's Edge at the Ballston Spa Country Club! The restaurant is known as Ballston Spa's Best Kept Secret, and for good reason—it's out of the way at the Country Club, but has some of the best food in the area. With menu highlights including buffalo rangoons, flat-iron steaks, seared Atlantic salmon, and chicken & waffles, it's sure to be a hit with everyone in your group.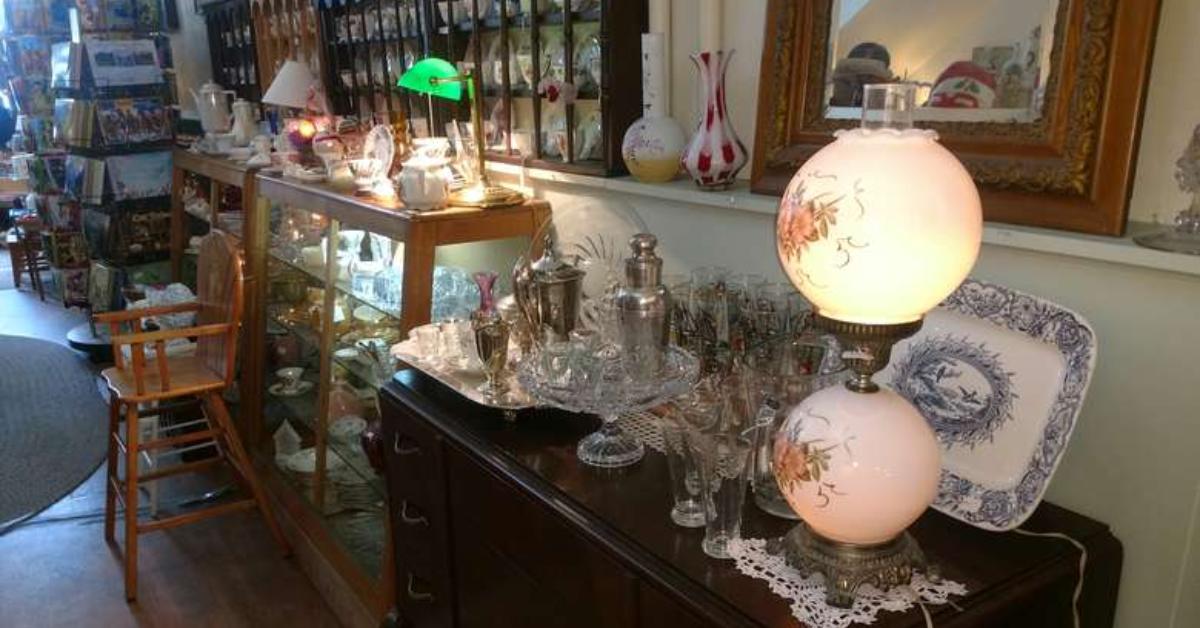 If you're looking for a specific piece to add to your collection or simply want to browse through some incredible antiques, Daisy Dry Goods is the place to visit. This locally-owned shop carries fine antiques, vintage collectibles, and a variety of unique items, including vintage clothing and accessories, books, homemade products, teapots and cups, kitchenware (including Fiestaware), and more. The shop is also conveniently located right in downtown Ballston Spa!
Walk Around the National Bottle Museum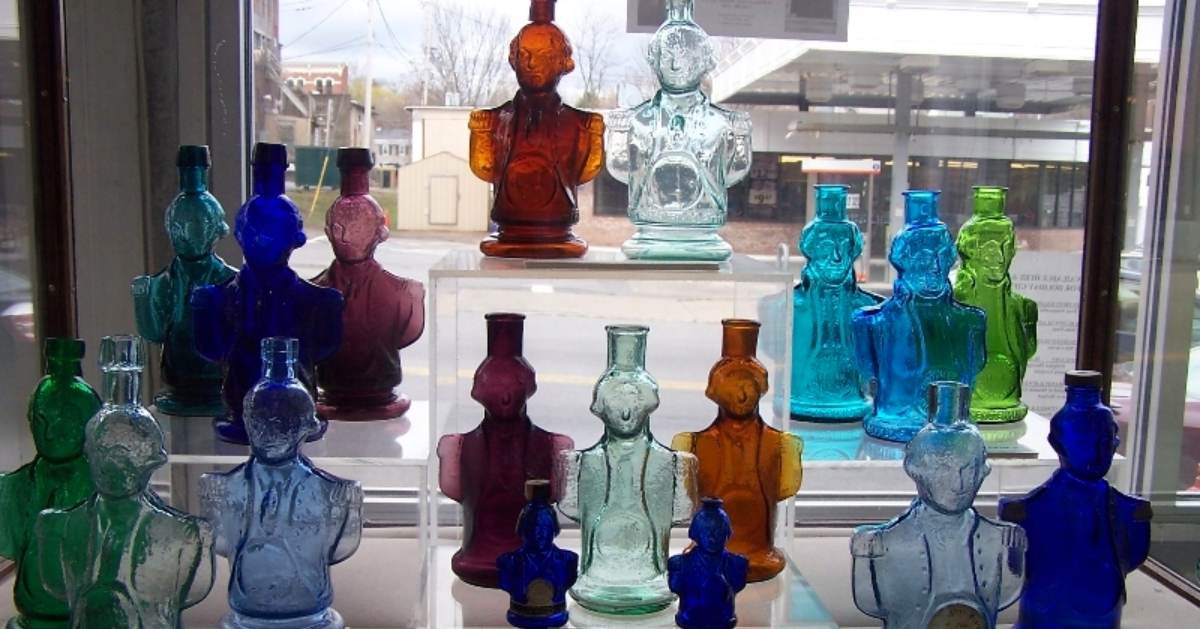 Located in the heart of Ballston Spa with an unassuming storefront and niche topic, many visitors might walk right past the National Bottle Museum without a second thought. Stop by and check out the museum's dazzling array of antique bottles of all different colors and purposes, decorative glassworks, and paperweights. Learn about the bottling of Saratoga mineral water, glass production, the process of historically dating glass, and visit the art gallery upstairs. The museum also operates the nearby Glassworks Studio, if you're interested in learning the art form for yourself.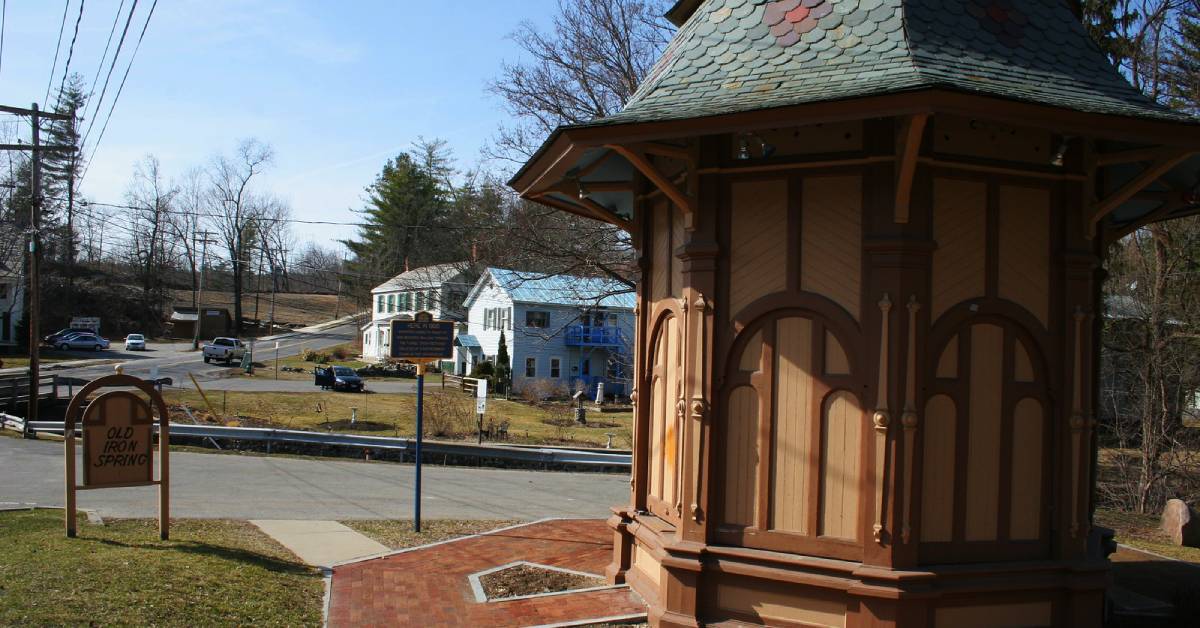 Tucked away from Ballston Spa's main thoroughfares sits The Brookside Museum, a resort hotel founded in 1792 and the current home of the Saratoga County Historical Society. Learn about the history of Ballston Spa and the county, explore their temporary exhibits, or stop by for one of their special events. Afterwards, head across the street to Iron Spring Park for a sip of Ballston Spa's famed mineral waters.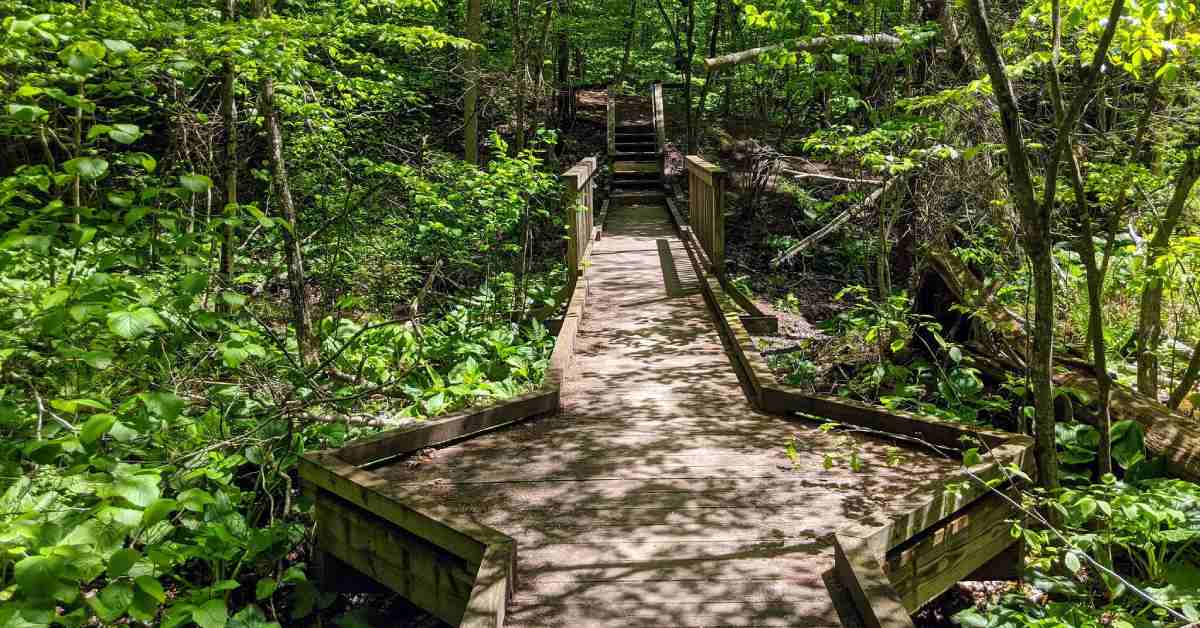 No, you probably won't stumble upon Christopher Robin, but Malta's 100 Acre Wood is an excellent group of scenic walking trails that make use of old logging routes. The woods are located adjacent to the Luther Forest Technology Campus and are easily accessible from Rte. 9, but feel like a world away. With both paved and dirt paths, the 100 Acre Wood is a great place to take a lunchtime walk or go on a family-friendly hike with kids and pets.
Tour Ballston Lake by Kayak, Canoe, or Paddleboard
If you like being out on the water, you'll love paddling along Ballston Lake. Visitors can set out from a launch site located at the north end, or go fishing on the public pier. Mostly residential, the 3.5 mile long Ballston Lake is much quieter than its northern neighbor, Saratoga Lake.
Editor's Note (10/11/22): The Ballston Lake boat launch is temporarily closed for repairs.
Explore the Kayaderosseras Creek Through Saratoga County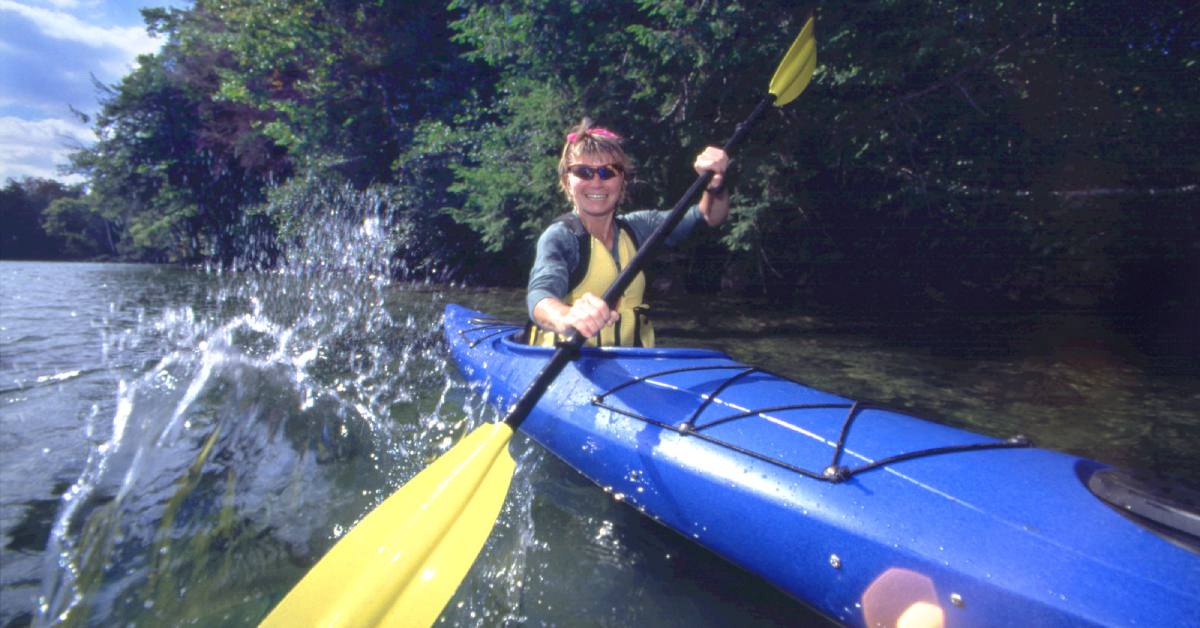 Start at Kelly Park in Ballston Spa and wind your way along the Kayaderosseras Creek to Saratoga Lake. The creek is fairly gentle, but can become more challenging depending on the time of year, water level, and paddling direction. Back in the nineteenth century, the "Kaydeross" was strong enough to power several area mills. Now it is a gentle creek with a beautiful rural setting, full of local flora and fauna.
Dine on Italian Fare from Pellegrino
Out hiking or kayaking and want to pack a picnic lunch? Order some subs from Pellegrino Imports of Malta. Tucked between a hardware store and the Malta Community Center on Rte. 9, this Italian deli sells imported meats and cheeses, and prepares delicious hot and cold subs, salads, pasta dishes, and desserts. They also offer soft-serve ice cream in the summer.
Excited to get out and explore the Ballston Spa and Malta area? There are so many fun and underrated activities to fill up a day of discovering all the region has to offer.