Enjoy Nature Walks & Birding at the Spring Run Trail in Saratoga
Between downtown Saratoga and Exit 15 of the Adirondack Northway lies the Spring Run Trail, a 1-mile, off-road trail that follows an old Victorian-era railroad bed. This paved and handicapped accessible path is open year round for walkers, runners, bicyclists, and birders, and it offers spectacular views of woods, wetlands, and the Spring Run waterway.
Take an Easy Nature Walk Along Spring Run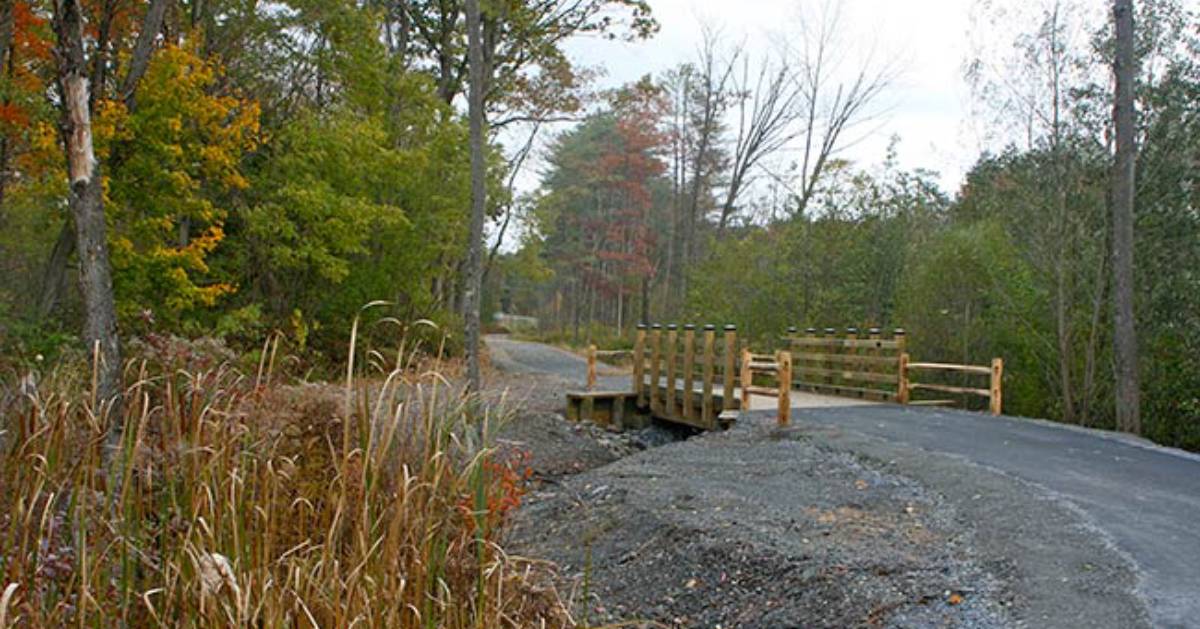 The Spring Run Trail is located in and owned by the City of Saratoga Springs, NY. It begins at the intersection of East and Excelsior Avenues and travels east for 1 mile to an area of wetlands. This trail is straight and flat, and during the winter, the city plows and sands it for visitors.
Back in the 19th century, a railroad brought passengers from Saratoga Springs to Saratoga Lake so they could enjoy recreational activities. Since then, the route has been transformed into a nature trail featuring the original railroad mileage markers along the way.
There is no fee to use the trail, and leashed dogs are allowed to accompany you. Thanks to its accessibility and location, the Spring Run Trail is a great place for walkers and birders of all ages.
See Over 100 Bird Species Throughout the Year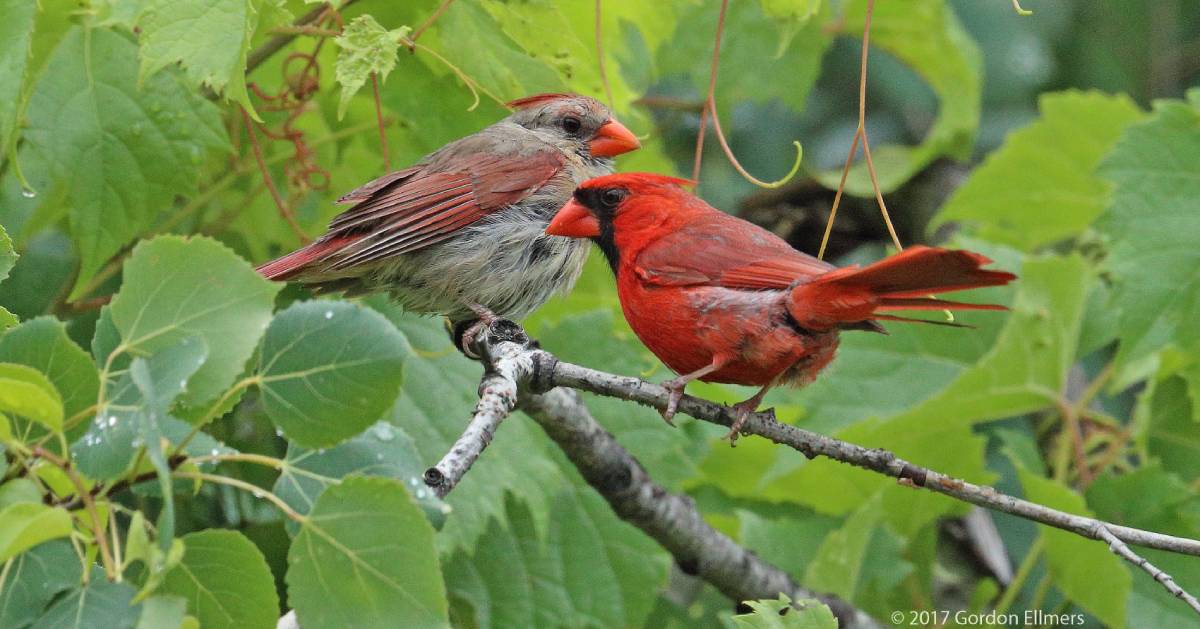 Did you know the Southern Adirondack Audubon Society has recognized the Spring Run Trail as one of Saratoga's year-round birding destinations? The site features a combination of wooded, upland, and wetland habitats, which makes it a prime spot to view a variety of bird species - over 100 in fact!
Typically, you can expect to see non-migratory birds such as the Downy Woodpecker, Black-Capped Chickadee, Tufted Titmouse, White-Breasted Nuthatch, and Northern Cardinal, as they live in Saratoga County all year long. Other species that have been observed at the Spring Run Trail include:
Waterfowl: Snow Goose, Canada Goose, Wood Duck, Mallard, American Black Duck, Common Merganser
Woodpeckers: Yellow-Bellied Sapsucker, Red-Bellied Woodpecker, Hairy Woodpecker, Northern Flicker, Pileated Woodpecker
Hawks, Eagles, and Kites: Sharp-Shinned Hawk, Cooper's Hawk, Broad-Winged Hawk, Red-Tailed Hawk
Owls: Barred Owl
Thrushes and Allies: Eastern Bluebird, Veery, Swainson's Thrush, Hermit Thrush, Wood Thrush, American Robin
Get Directions to the Spring Run Trail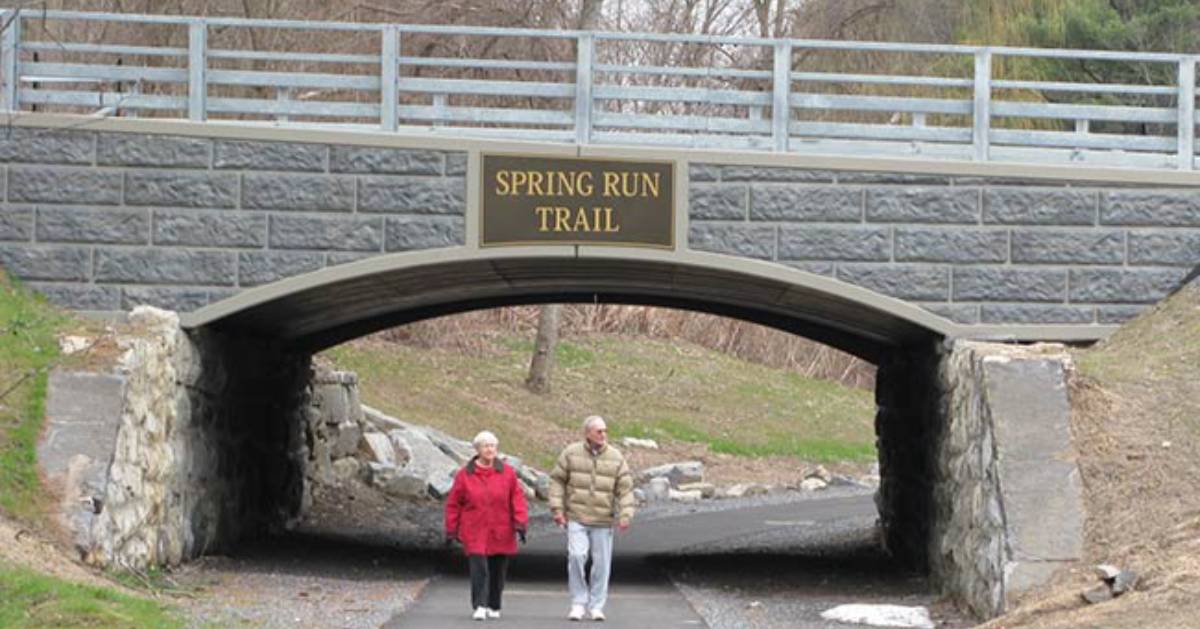 To find the trailhead, enter 98 East Avenue, Saratoga Springs, NY, 12866 into your GPS or map app. The trailhead has a small parking area nearby, and it's located just south of the intersection between Excelsior Avenue and East Avenue.
From Exit 15 of the Adirondack Northway, drive west on NY-29 Truck/Route 50 for about .9 mile. Turn left onto East Avenue, and then in .2 mile, you'll arrive at the trailhead parking area.
Sources:
https://ebird.org/hotspot/L1548124
http://www.southernadirondackaudubon.org/birding/Birding%20Locations/Spring%20Run%20Trail/SpringRunTrail.html