2024 Saratoga Chowderfest Special Events & Entertainment
Editor's Note (4/5/2023): The following details are from the 2023 Chowderfest. We will be updating the page for 2024 when info is announced! Check back for updates.
The 2023 Saratoga Chowderfest will feature more than just delicious chowder. On Saturday, February 11, there will be a variety of special events and fun activities to check out throughout the area. Take a look at what's going on and plan your trip!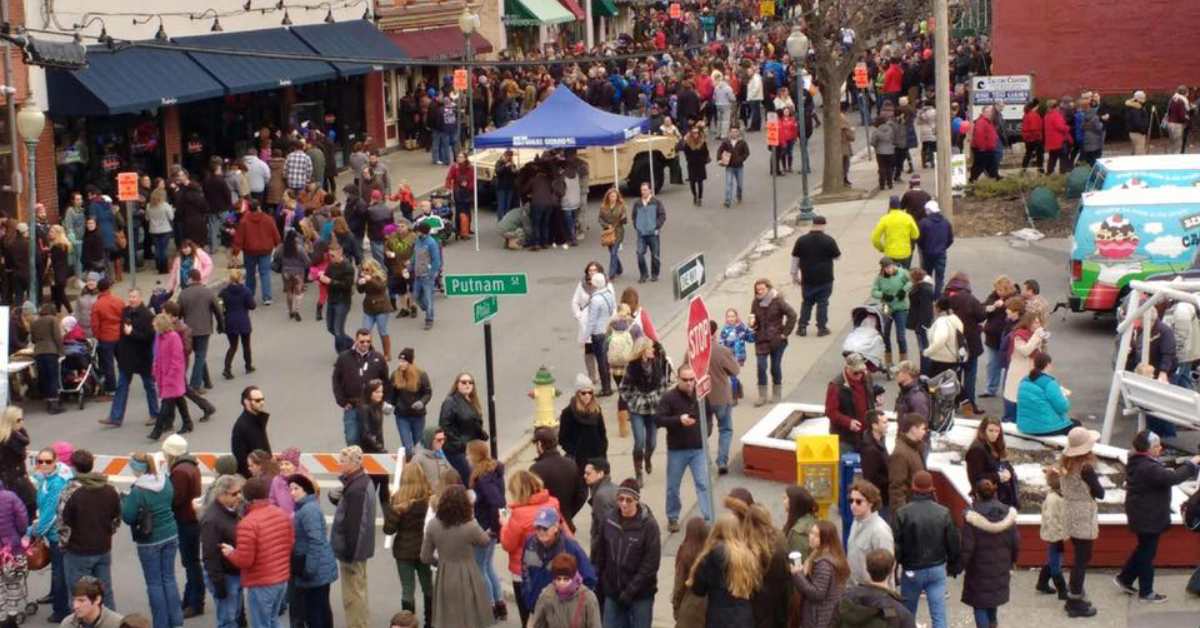 Find Things to Do During Chowderfest
Live Music & Entertainment
Prime at Saratoga National: Live music with Chris Dollard from 11:00 a.m. to 4:00 p.m.
Diamond Club Restaurant: Live music with Garland Nelson from 1:30 p.m. to 4:30 p.m., and 6:30 p.m. to 9:30 p.m.; Also fresh donuts, popcorn, ice cream bar, and more
The Night Owl: DJ Tomb and DJ Intell Hayes Field will be spinning tunes all day
The Mill on Round Lake: There will be live music, outdoor games, and an ice bar
Bentley's Tavern: Live music during Chowderfest
Bookmakers Restaurant & Lounge: Live music with Tim Rodrigue and Norm Allen
Nashville of Saratoga: Live music all day
The Parting Glass: Live music starting at 2:00pm with The Trophy Husbands
The Ice House: Live music by The Ultimate Band starting at 5:00 p.m.
Dock Brown's Lakeside Tavern: Live music during Chowderfest
Carson's Woodside Tavern: Live music by Just Nate from 12:00 p.m. to 3:00 p.m.
Universal Preservation Hall: Tours of the Great Hall every hour; music by Bob Egielski and Joanna Feuer from 12:00 p.m. to 2:00 p.m.
The Inn at Saratoga: Live music from 12:00 p.m. to 3:00 p.m.
The Galley Bar and Grill: Live music all day
The Barrelhouse: The Hallelujah Hatrick Duo is playing Saturday night
Kid-Friendly Activities
Saratoga Springs City Center: Balloon Gal Jenny will be twisting balloons from 12:00 p.m. to 3:00 p.m.
The Children's Museum at Saratoga: Visit the museum for literacy-based programs about soup/stew
Miss Stacey's Faces will provide face painting at the City Center from 11:00 a.m. to 2:00 p.m.
Character Creations by Erin Joyce will provide face painting at the Saratoga Springs Heritage Area Visitor Center from 11:00 a.m. to 2:00 p.m.
Saratoga Springs Public Library will have a drop-in spoon craft in the children's room from 11:00 a.m. to 4:00 p.m.
Check out the Saratoga Candy Co. from 12:00 p.m. to 2:00 p.m. and grab a photo with Chester the Chowda-Bear
Saratoga Corinth & Hudson Railway will have a model train at the Saratoga Springs City Center and host a coloring contest for kids to win free tickets on the train
Special Activities and More Things to Do
Saratoga Springs City Center and Saratoga Springs Heritage Area Visitor Center: Enjoy a photo op with 4'x6' logo'd frames; The official Chowderfest long sleeve t-shirt ($10 or $12 for XXL) and knit beanies ($10) will be available for purchase at these locations too
Saratoga Casino Hotel: A free shuttle service will be available from the hotel (Crescent Ave parking lot) to Congress Park. Three shuttles will run from 10:30 a.m. to 5:00 p.m.

Death Wish Coffee will offer free samples at their tent (on Caroline Street across from Hamlet and Ghost)
OTS Photos will be taking pictures out in front of Impressions of Saratoga from 11:00 a.m. to 4:00 p.m.

Dog Lover Rescue will have adoptable dogs across from the Saratoga Springs City Center; see form to get pre-approved for a pup: https://form.jotform.com/221395065454154
The Mostly Modern Festival will have a table at the Saratoga Springs City Center where they will be ready to tell you about their upcoming events. You may even catch them playing!
The New York State Police Recruitment Unit will have a table set up at the Saratoga Springs Heritage Area Visitor Center


« Back to the Chowderfest Guide