Greenwich, NY: The Perfect Day Trip Destination From Saratoga Springs
Greenwich, New York is located in Washington County, and it is a great place to visit year round—summer brings fishing, golfing, and hiking, while winter offers skiing, snow tubing, and browsing local shops. Best of all, this town is a short 30-minute drive from Saratoga Springs, making it the perfect community for a day trip. Although, we have a feeling that once you spend a few hours exploring, you'll want to make it an overnight one.
Stay in a Blast From the Past at Gramp's Old School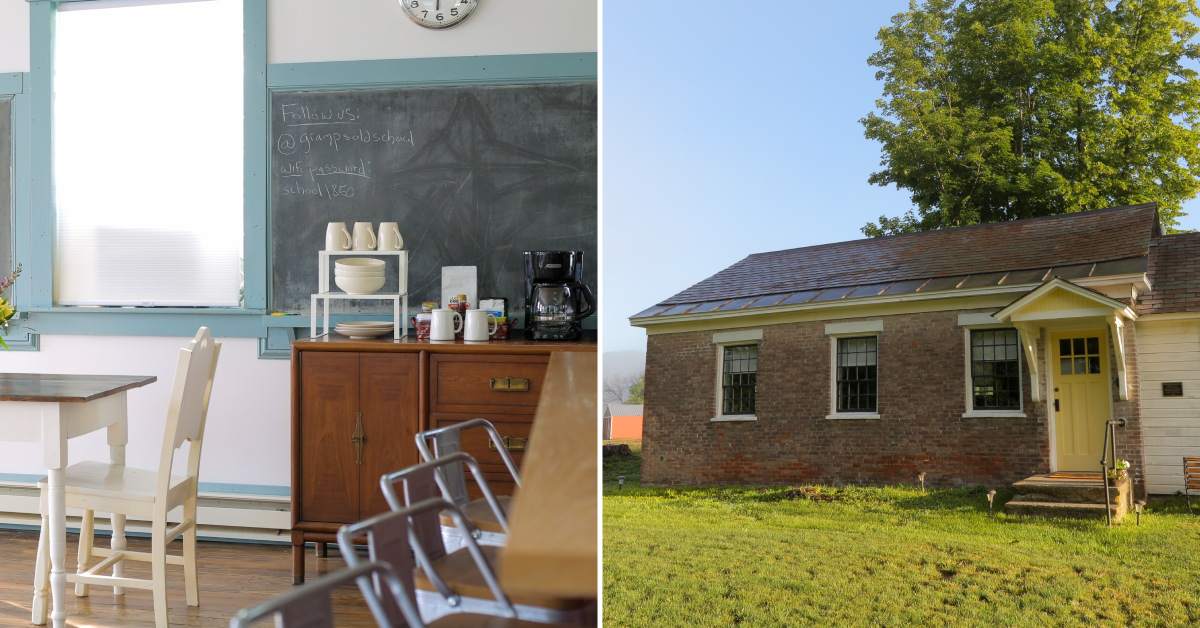 If you do decide to extend your day trip, Gramp's Old School might be the coolest place you'll ever stay in. This cozy one-bedroom house rental was previously a schoolhouse, and it is now listed on the National Register of Historic Places. Although the house has been updated, the owner made sure to keep original details of the school, like the chalkboards, bathroom sink, and coat hooks. Gramp's Old School is located just 15 minutes from Willard Mountain and 5-20 minutes from local ice cream spots, breweries, farm stores, and more.
Indulge in a Delicious Meal at Wallie's of Greenwich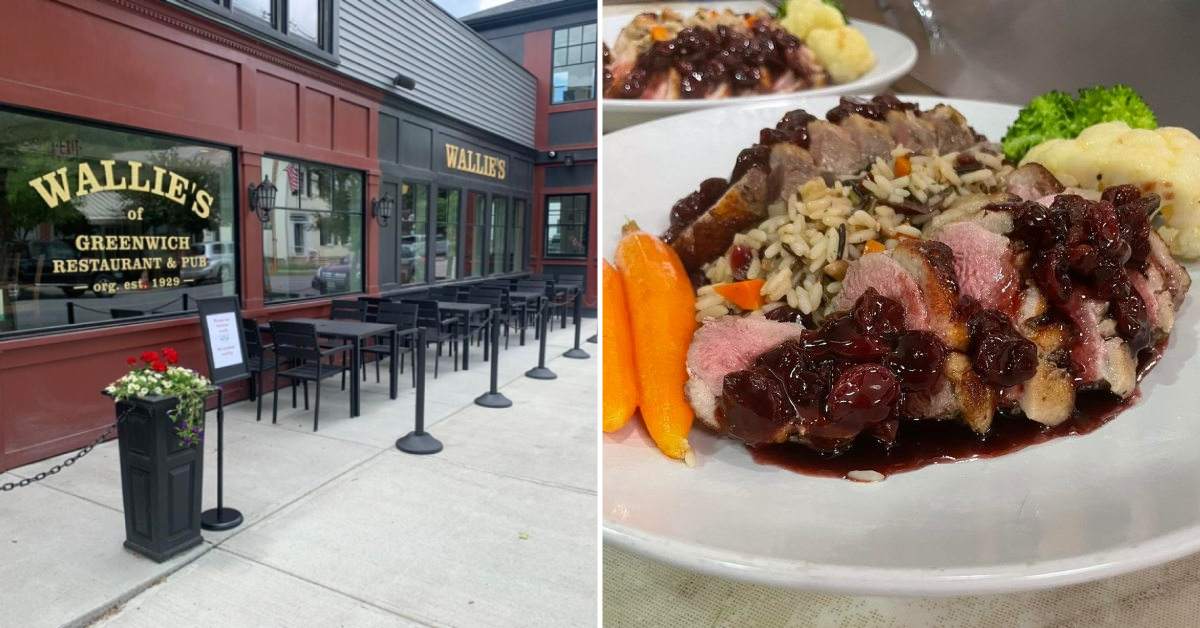 Wallie's of Greenwich is a family-friendly restaurant serving up mouthwatering American comfort food, like chicken wings, blackened mahi tacos, New England baked haddock, and more. They offer an extensive beverage menu with a variety of beers, wines, and handcrafted cocktails. When the weather is nice, they also have a rooftop patio to kick back and relax on, with a separate menu featuring appetizers, sandwiches, and salads. Head over to Wallie's for a fantastic meal during your day trip.
Greenwich Village Cafe & Bakery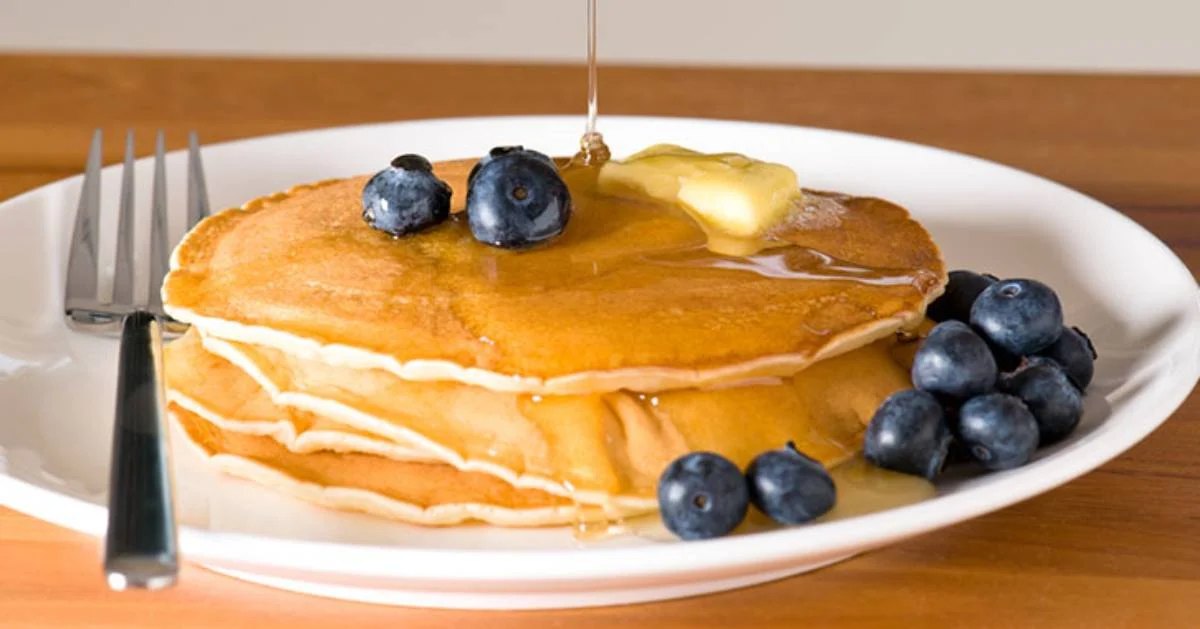 Coming to the area early in the day? Start your exciting adventure right with a visit to The Greenwich Village Cafe. This cafe exudes a warm and inviting ambiance, making it the perfect spot to savor a cup of freshly brewed coffee and enjoy a delicious meal. Their menu features a great selection of breakfast and lunch items like omelets, pancakes, homemade quiche, fresh sandwiches, and thick French toast. Of course, you can't leave without getting one of their bakery items—pies, cookies, muffins, cinnamon rolls, cupcakes—the options are endless!
Grab a Refreshing Beverage at Argyle Brewing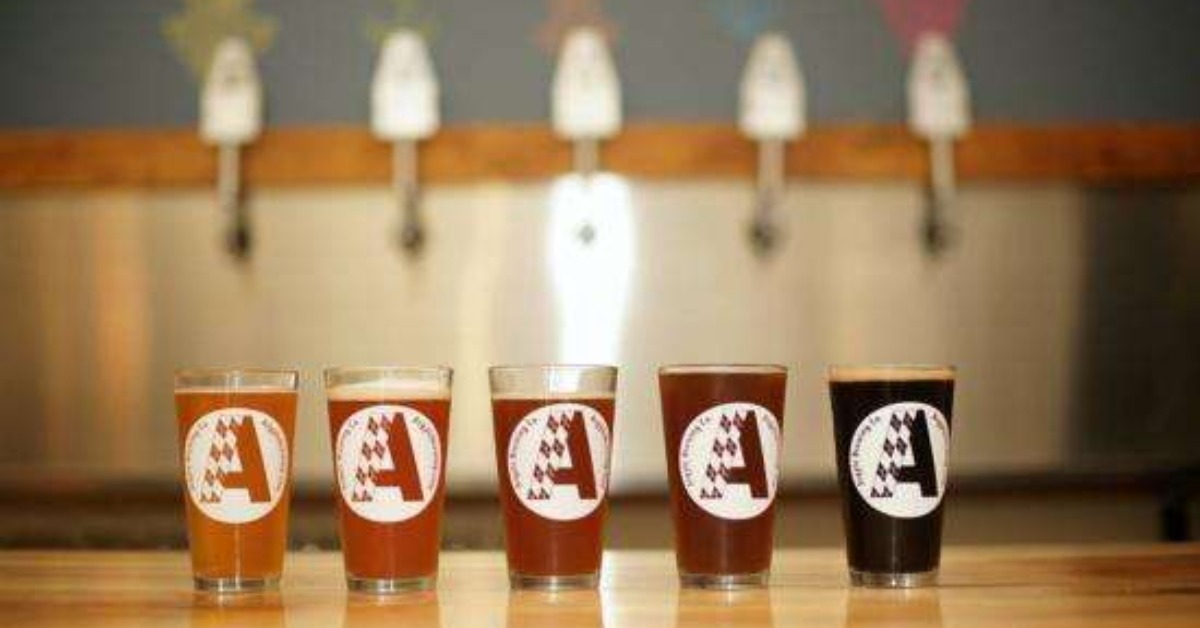 In addition to the variety of delicious restaurants, Greenwich also boasts a strong craft beer scene, thanks in part to Argyle Brewing Company. This local brewery is known for its dedication to creating exceptional, handcrafted beers. Each brew has its own unique flavor profile, and from hoppy IPAs to rich porters, there's a beverage to suit every taste. Take a trip to their tasting room and explore their world of delicious craft beers.
Shoot for Par at Windy Hills Golf Course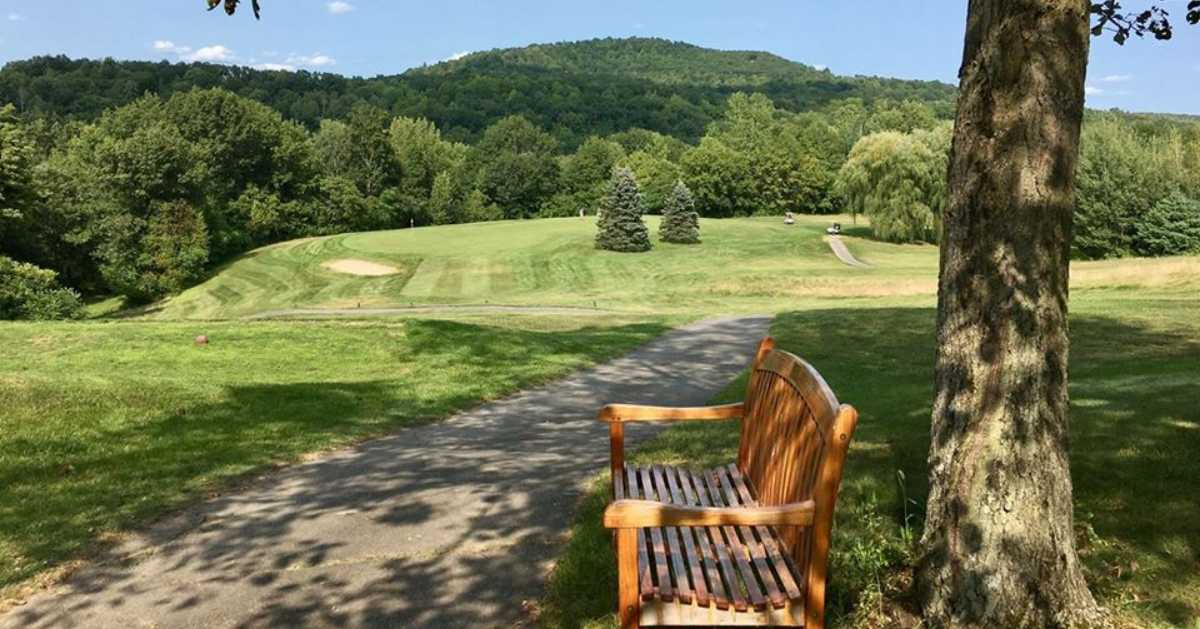 Surrounded by rolling hills and pristine ponds, the well-maintained fairways and greens of Windy Hills Golf Course will provide an enjoyable experience for golfers of all skill levels. The area includes a driving range, practice green, and an on-site restaurant. Play a round, get a lesson from their knowledgeable golf pros, or practice your swing at the driving range—there are endless options for our golf lovers.
Hit the Slopes at Willard Mountain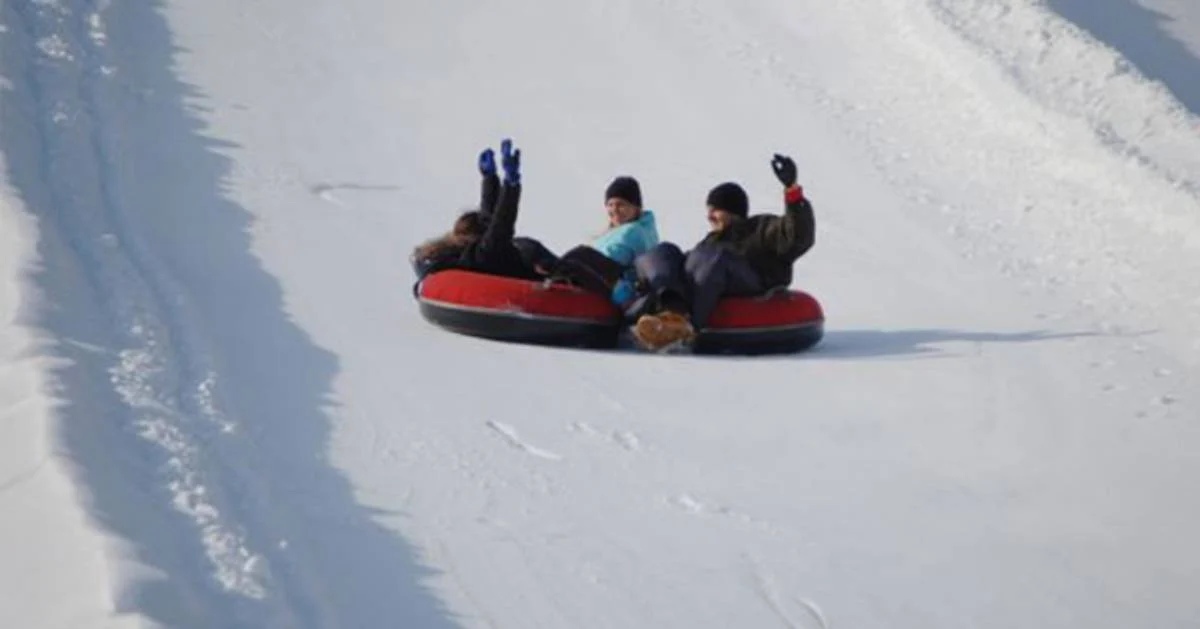 For winter sports enthusiasts, Willard Mountain is just a short drive away in Greenwich. This recreational ski area offers skiing, snowboarding, and snow tubing from December-March. They also provide semi-private, private, and group lessons for those looking to enhance their skills. With a range of trails suitable for people with all levels of experience, Willard Mountain is a top choice for family-friendly winter fun.
Chase Waterfalls at Dionondahowa Falls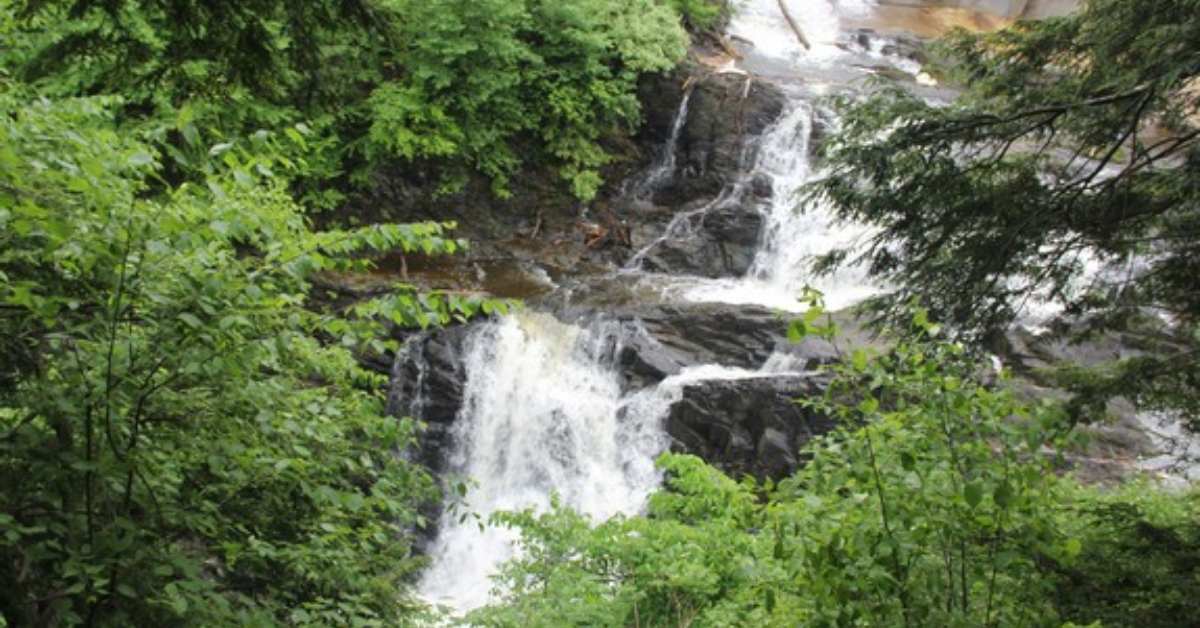 For an easy but rewarding hike, head to Dionondahowa Falls! The waterfall is a short distance from Greenwich along the Battenkill River and is a natural waterfall that has been topped with a dam. This short hike is less than half a mile until you reach a viewing area for the waterfall, where you'll hear and see the roar of water rushing downstream. Since the trip out and back is so quick, this is the perfect activity to do if you don't have much time.
Harvest the Season's Bounty at Hand Melon Farm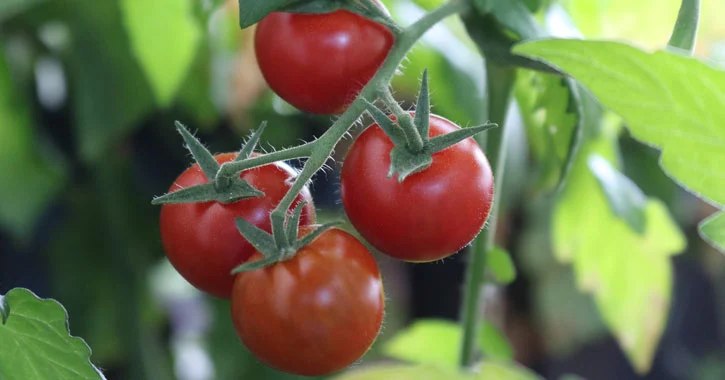 No trip to Greenwich would be complete without a visit to Hand Melon Farm. This family-owned farm has been a local favorite for generations and offers a diverse selection of fresh produce, like berries, tomatoes, peppers, and more. Depending on the season, you can pick your own fresh fruits and vegetables or shop for locally sourced produce and artisanal goods at their farm stand. Of course, be sure to try their famous Hand Melons, a sweet and juicy local favorite.
Explore Unique Finds at Country Peddler Shoppes
At Country Peddler Shoppes, you'll find interesting and memorable souvenirs that capture the essence of Greenwich. Stop by and browse their selection of home decor items, gourmet food, kids toys, and more. While you're there, check out the second floor, where its Christmas season all year round. Their Christmas Attic is filled with beautifully decorated trees and thousands of ornaments to choose from. Grab one before heading home to commemorate your great trip.
Greenwich may be quaint, but it packs a punch when it comes to offering an unforgettable day trip experience from Saratoga.