Find Great Pumpkin Patches and Corn Mazes in the Saratoga Area
Sponsored by: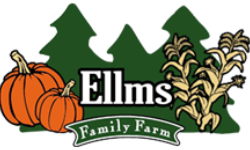 Enjoy Fun Fall Activities at Ellms Family Farm
Featuring acres of fun activities, Ellms Family Farm is a fall destination. Located a short drive from Saratoga in Ballston Spa, Ellms offers dozens of things to do, including corn mazes, a pumpkin patch, ziplines, pedal carts, a jump pad, and more! Learn More »
Nothing says fall in Saratoga like pumpkin patches and corn mazes! Start a new tradition this season with your family by going pumpkin picking and exploring a creative corn maze.
It's always fun picking out your own pumpkin to then take home and make a pie or carve into a jack-o'-lantern. And, kids love a good corn maze. The whole family can have fun getting lost and figuring out how to escape the maze together. After you're done, you can reward yourself with a fall treat like a soft, sugary cider doughnut.
Jump To:
Saratoga Area Pumpkin Patches
Corn Mazes In & Around Saratoga