Find Great Leaf Peeping Spots in the Southern Adirondacks
The Adirondack Park is just waiting to be explored this fall! Enjoy a drive north of Saratoga Springs and plan a hiking adventure to some of the best leaf peeping spots in the southern Adirondacks. Check out the five hikes listed below and get ready for a fantastic fall day.
Cat & Thomas Mountains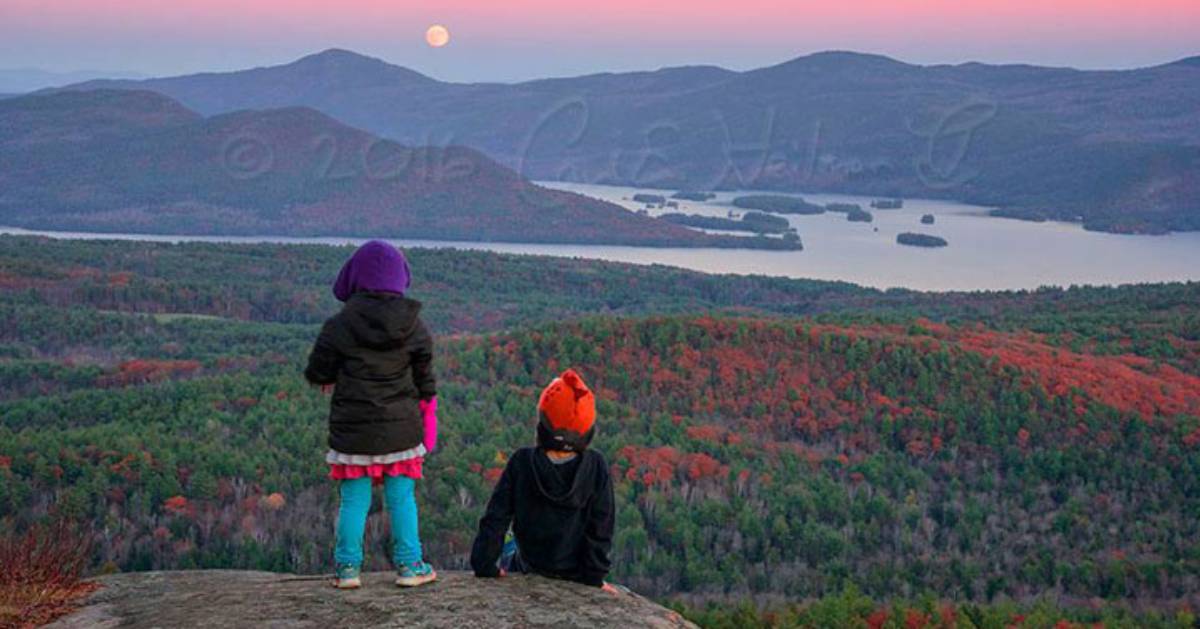 Located in the Town of Bolton, Cat & Thomas Mountains are two peaks that offer stunning views of Lake George and the Adirondacks. Depending on how long you'd like to hike, you can tackle both mountains in a day or just one of them.
The trail to the Thomas Mountain summit is 1.4 miles from the parking lot on Valley Woods Road. After you reach the summit, you can hike another 2 miles (more challenging terrain) to the Cat Mountain summit. Or, begin your trip at the parking lot on Edgecomb Pond Road, and you'll only have to hike 1.9 miles to the summit of Cat Mountain.
Buck Mountain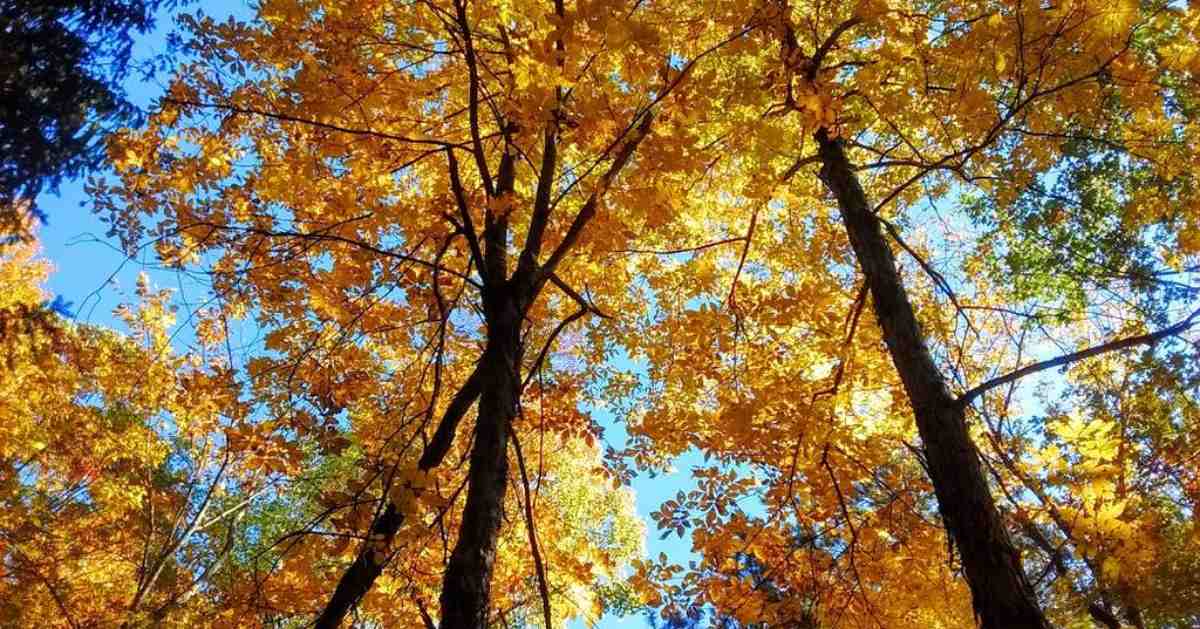 The summit of Buck Mountain in Fort Ann provides hikers with an expansive view of Lake George and the Adirondacks from the eastern shoreline. This is a moderate hike of 6 miles round trip with a few challenging spots throughout the trail. Be sure to get there early in the day - it tends to get crowded during leaf peeping season. You can begin at the trailhead on Pilot Knob Road or the one on Shelving Rock Road.
Prospect Mountain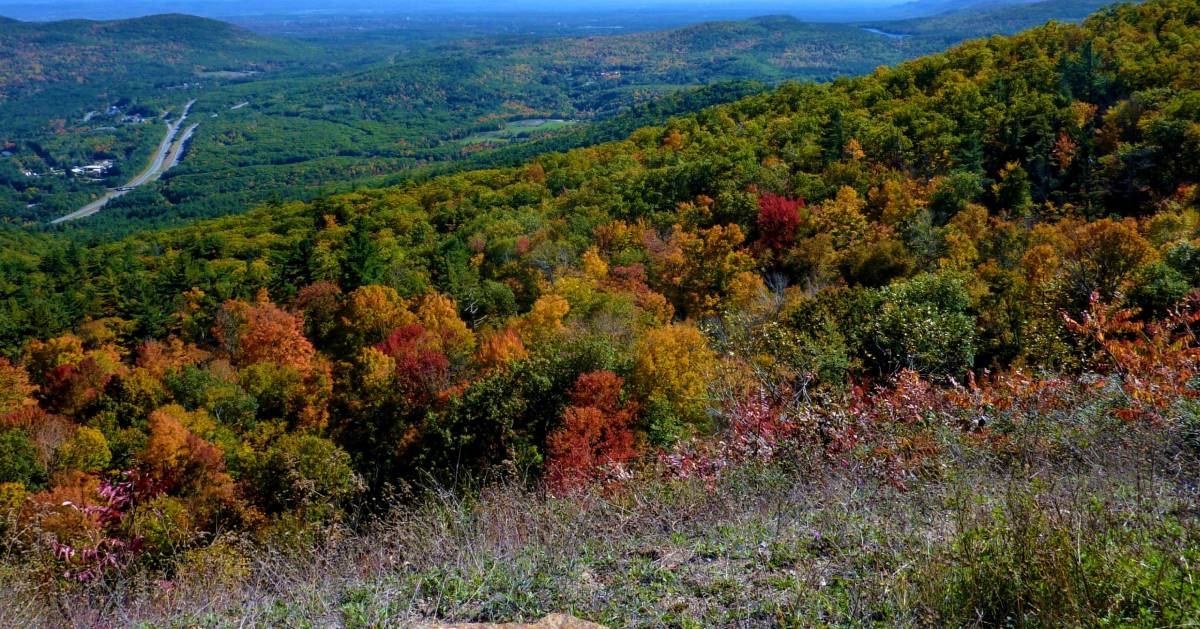 As one of the most popular mountains to hike in the southern Adirondacks, Prospect Mountain is a great option for leaf peeping. The summit features a breathtaking view of the lake, Lake George Village, and the fall colors across the surrounding mountains.
Keep in mind that not all of the leaves in the area change at the same time! Time your visit so that you can view the leaves north of the summit in their peak and leaves to the south still changing for an extremely colorful experience. Best of all, you can drive to the top on the 5.5-mile Veterans Memorial Highway, open seasonally.
Hackensack Mountain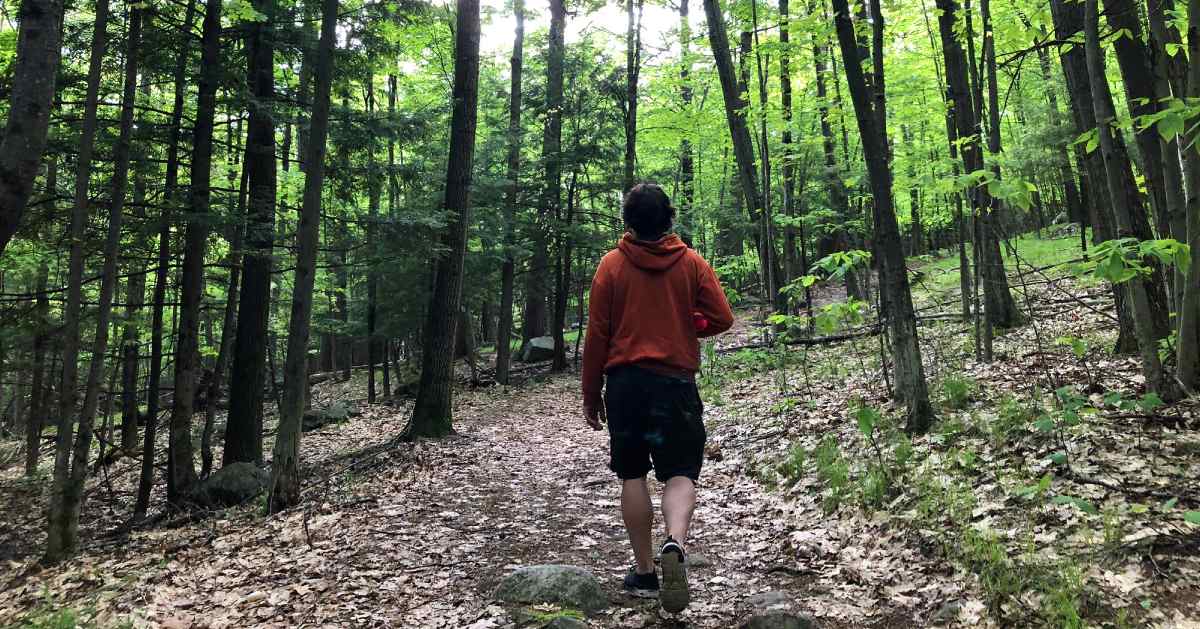 Take a short drive north of Lake George Village to Warrensburg and check out the awesome view from Hackensack Mountain. This is a moderate hike that's about 1.5 miles round trip starting from the trailhead on Hackensack Avenue. For most hikers, it should take around 1-2 hours to complete the entire trip, and you can look forward to a rewarding view of the town and Adirondack mountains this fall.