Keep It Local: 9 Great Places to Shop for Unique Gifts in Saratoga County
Are you wondering what to get everyone on your holiday shopping list this year? We've all been there, but picking out presents doesn't have to be hard. You can find an amazing selection of local gifts right here in Saratoga County, as long as you know where to look. To get started, here are 9 of the region's most unique gift shops offering everything from Celtic treasures and antiques to handmade candles and kitchenware.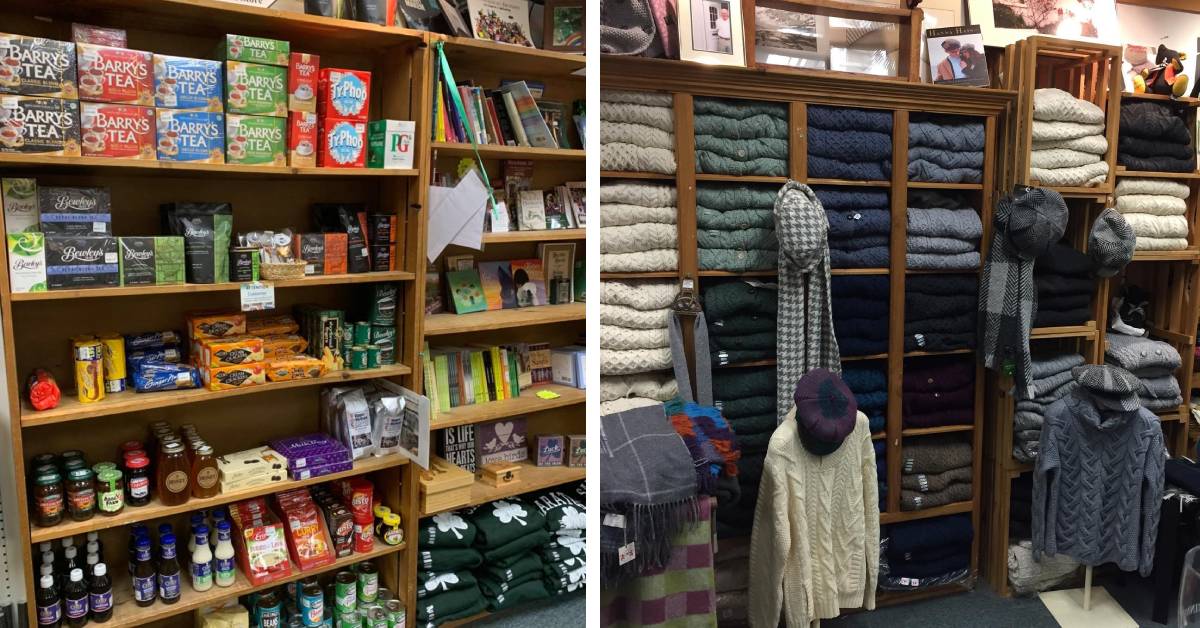 Add a touch of Irish to your holiday shopping this year and check out Celtic Treasures in Saratoga Springs, which is one of the largest importers of Irish gifts in Upstate New York. Owners Paul and Antoinette O'Donnell have made it easy for customers to get unique and hard-to-find Irish gifts all in one place.
They offer an incredible selection of warm scarves, hats, and other apparel, Celtic jewelry, decorative mugs and homeware, food, and more. Celtic Treasures has a reputation for being one of the friendliest Irish import stores, and they are ready to fulfill all of your gift shopping needs.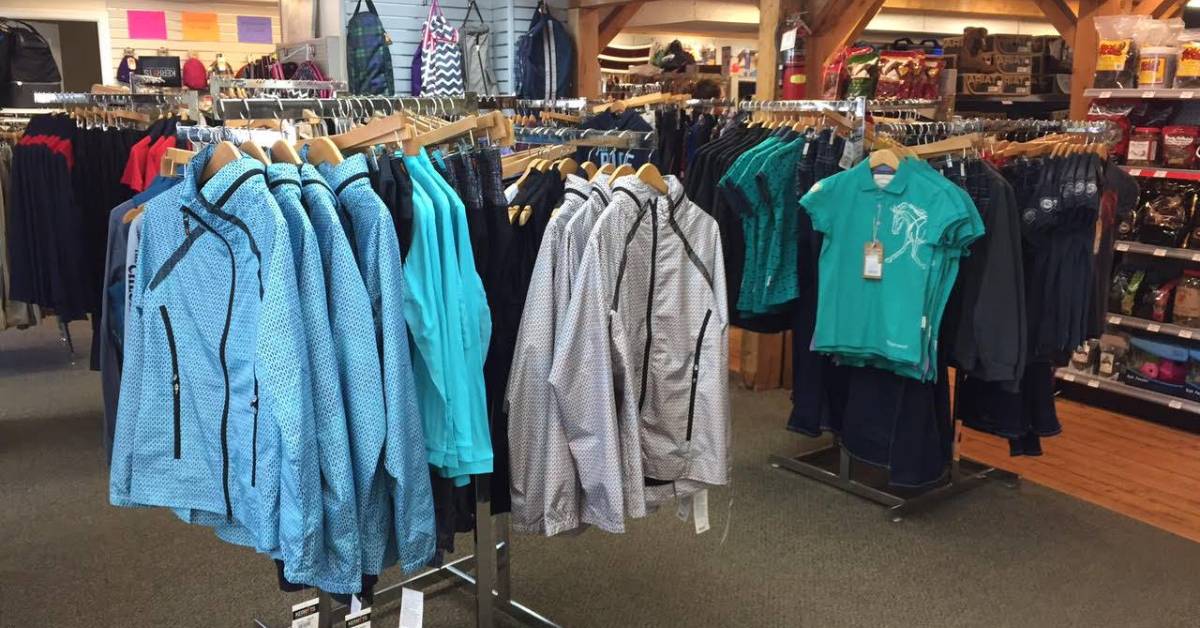 With locations in Saratoga Springs and Swanzey, NH, The Cheshire Horse is a leading source for horse, pet, and farm supplies in the Northeast. However, that's not all they offer customers. At The Cheshire Horse of Saratoga, you can shop for equestrian and outdoor working apparel for men, women, and kids, farm-themed home decor, toys and collectibles, and seasonal gifts for the holidays.
A pair of wool gloves or socks would make a great stocking stuffer, while kids will love to receive one of the animal figurines or plush toys. There are gifts for every animal lover, and The Cheshire Horse's experienced sales team can help you find what you're looking for. Shop online or visit their partner store in Saratoga Springs.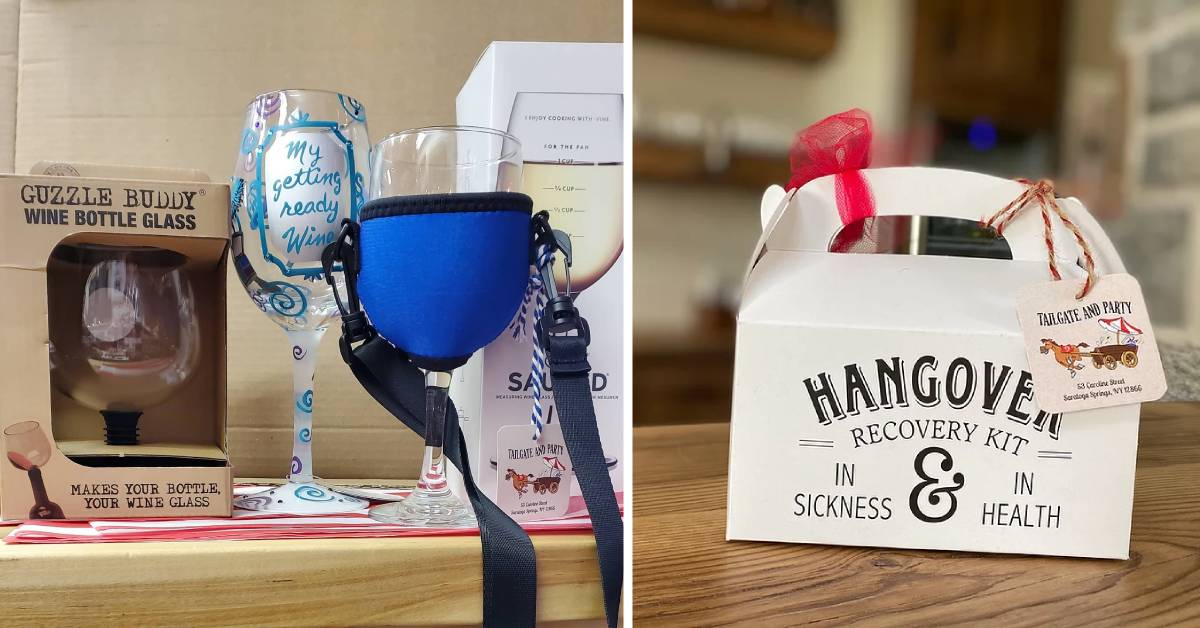 Entertain your family and friends this holiday season with some unique gifts from the Tailgate and Party Shop in Saratoga Springs. They offer a mix of novelty items, home decor, stocking stuffers, and even Saratoga-themed gifts.
Buying for a wine lover? Take a look at the wine tumblers or other fun gifts like the Guzzle Buddy, which can turn a wine bottle into a glass. Or, make someone laugh with a "hangover recovery kit" or a funny wooden sign. The Tailgate and Party Shop is conveniently located in downtown Saratoga, a local shopping destination.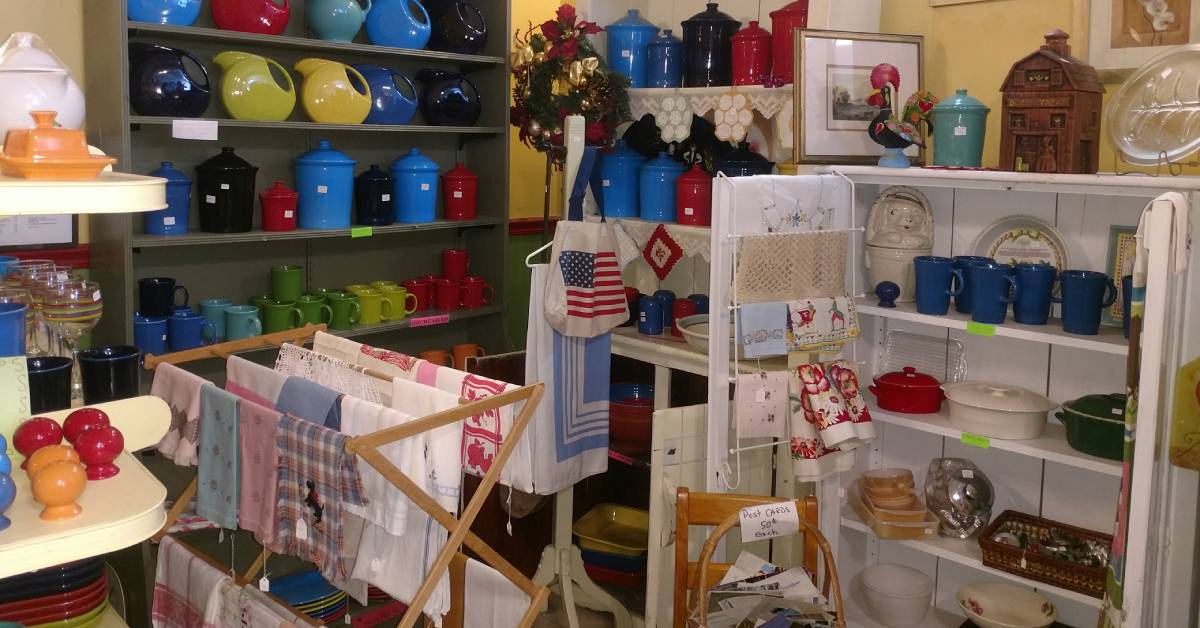 From colorful Fiestaware to vintage jewelry, lovely linens, fine antiques, and more, Daisy Dry Goods in downtown Ballston Spa turns holiday shopping into a fun treasure hunt. The store receives new items regularly and sells a wide selection of gifts and collectibles that are difficult to find elsewhere.
Daisy Dry Goods is open daily from 11:00am-5:00pm, and as their website states, they have "treasures galore and memories to share all year round!" Stop by and see what kinds of items you can uncover in this nostalgic antique shop.
Ye Olde Farmhouse Gift Shoppe at Lakeside Farms: Explore Room After Room of Special Gifts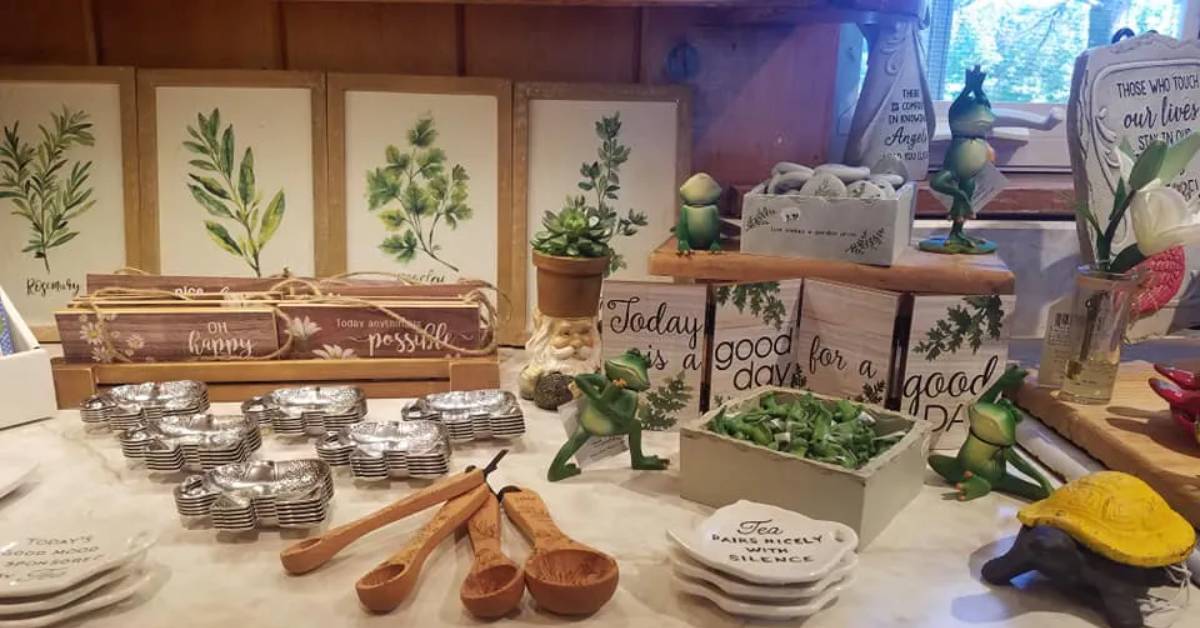 A shopping experience like no other awaits you at Ye Olde Farmhouse Gift Shoppe at Lakeside Farms in Ballston Lake. Lakeside Farms is a family-owned and operated cider mill, cafe, gourmet market, and gift shop that is known for selling fresh goods and local products.
The owners, the Pearce family, have transformed the property's old farmhouse into a beautiful store with five rooms: a boutique area, the children's gallery, the cozy kitchen, the main room, and the bedroom - all of which are filled with potential gift ideas. There are wine glasses and mugs, comfy pillows and quilts, hats and scarves, and even toys and books.
Adirondack Candle Company: Discover Quality Candles That Capture the Scents of the Adirondacks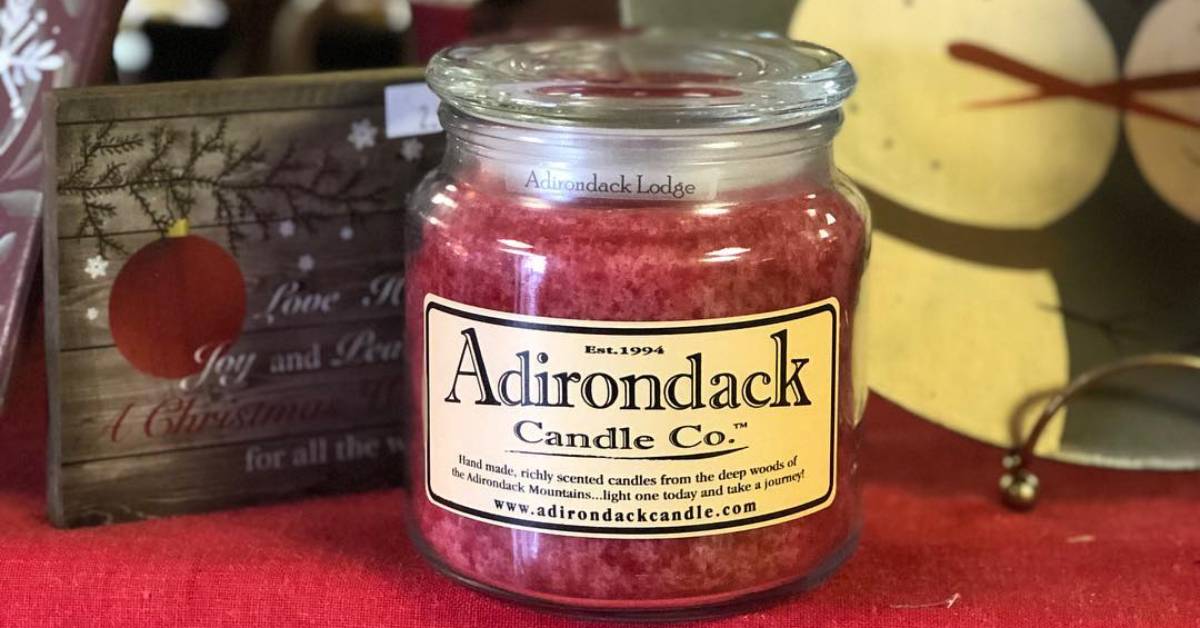 Born out of a kitchen back in 1994, the Adirondack Candle Company in Ballston Lake has since ignited and become one of the Saratoga area's premier handmade candle companies. The owners, Lane and Cathy Pelletier, take pride in creating candles with rustic scents that capture the Adirondacks. Light an Adirondack Pine candle, and picture yourself walking through a forest, or breathe in the cool and refreshing Mountain Mist candle that will remind you of a morning hike.
It's time to "discover the Adirondacks...one candle at a time!" Adirondack Candle Company is open on Saturdays from 10:00am-3:00pm or by appointment, and products are available for purchase online.
Wicks from the Sticks: A Family-Owned Co-op Featuring Local Artisans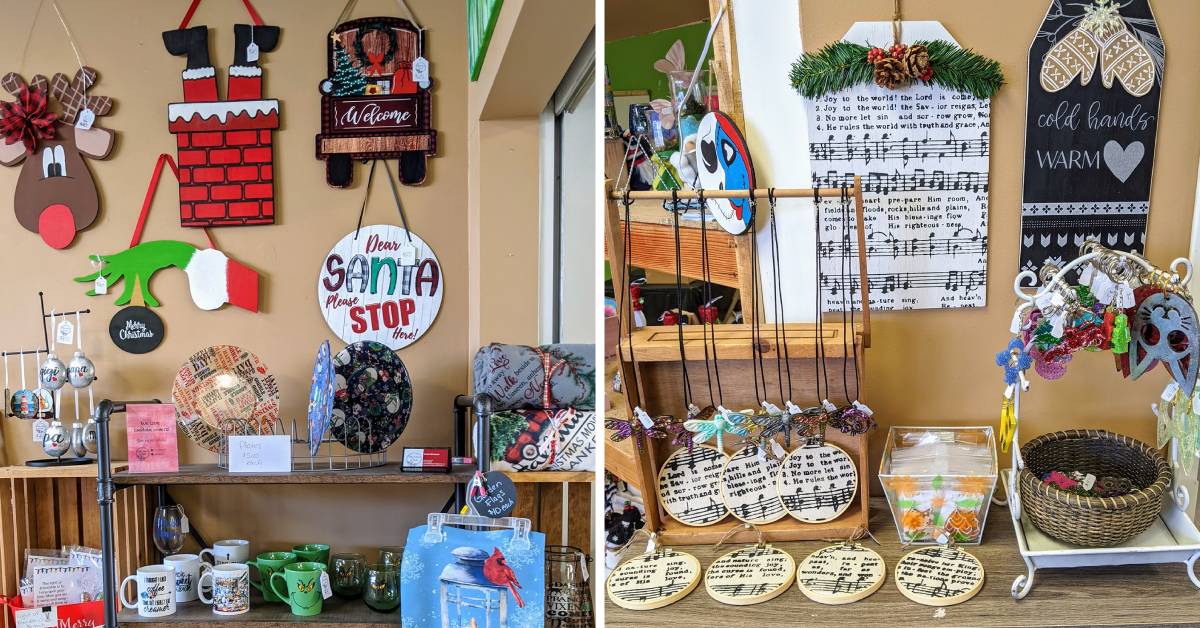 Wicks from the Sticks is a gift store in South Glens Falls that showcases local artisans and the community's creative side. Since opening their shop on Main Street in 2019, they've featured products and handmade crafts from over 60 vendors.
During the holiday season, be sure to pick up some stockings, ornaments, and other festive decor for the home. You can also purchase soy wax candles, wooden signs, artworks, chocolates, and more gifts at Wicks from the Sticks.
Adirondack Wood Products: Purchase Handmade Gifts Perfect for Any Kitchen or Home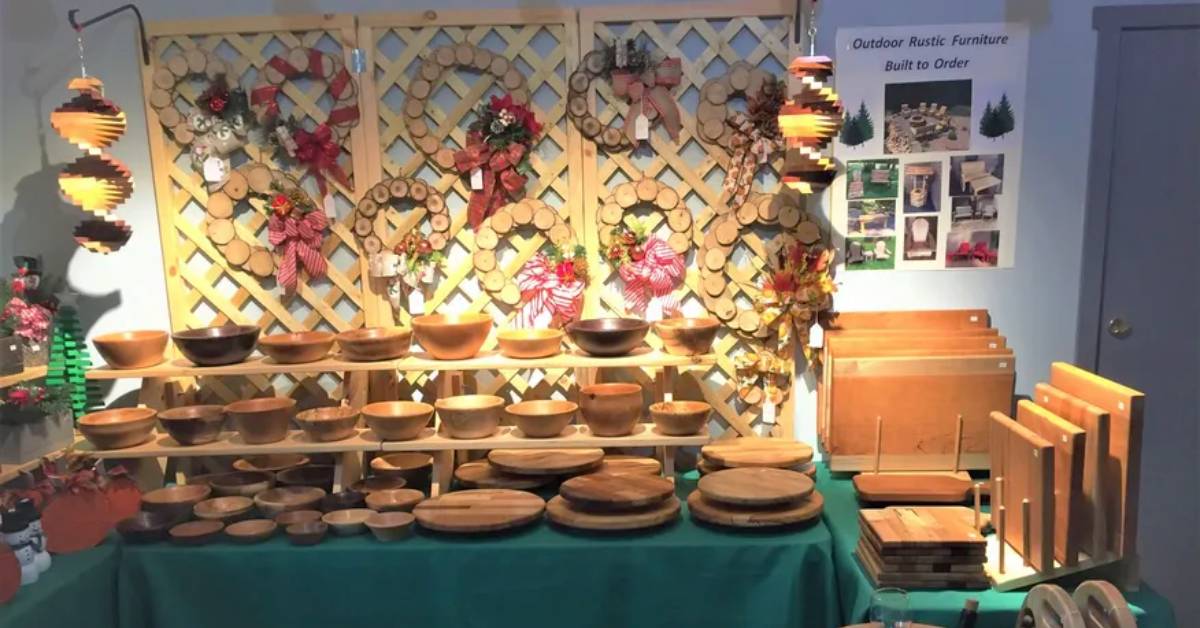 Do you know someone who likes to cook in the kitchen or host parties at home? Treat them to a brand new, handmade wooden bowl, cutting board, bread board, or lazy Susan from Adirondack Wood Products in Greenfield Center.
This small, family-owned business specializes in custom-made outdoor furniture, and they have a studio where they display all their wonderful wood crafts. You can see their products online or contact them at 518-893-2233 to set up a time to visit their Holiday Gift Shop.
Artique Co-op: For Art, Crafts, Collectibles & Other Gifts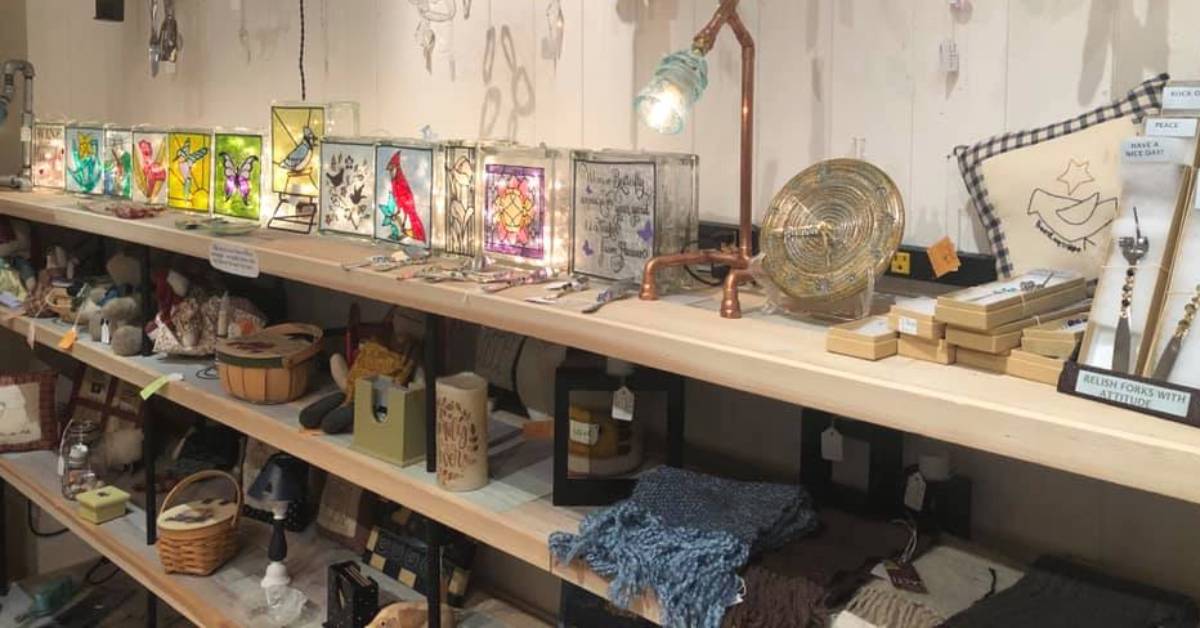 "Artique shopping" is an experience everyone should try this holiday season. This co-op venture celebrates small-scale crafters, antique dealers, artists, and specialty gift retailers, and their flagship store is located off Northway Exit 8 in Clifton Park.
The Artique Co-op features 7,400 square feet of shopping space, and they recommend allowing at least an hour to see everything they have to offer. Their inventory changes daily, and you can explore art, crafts, antiques, specialty food, and more from over 100 businesses.
By shopping locally this holiday season, you'll be able to find a wide range of unique gifts and support small businesses in the community at the same time. It's a win-win situation, so what are you waiting for? Plan your holiday shopping trip today and pick out something for everyone on your list.
This article is sponsored by Saratoga County Tourism. Note: The opinions expressed in this article are those of the authors. They do not necessarily reflect the opinions or view of Saratoga County Tourism or its members.