Saratoga Casino Hotel: Directions & Hours of Operation
Saratoga Casino Hotel is easy to find in Saratoga Springs! Get directions and more info below.
MORE INFO: General Information | Vapor Night Club | Morton's® The Steakhouse | Gaming & Horse Racing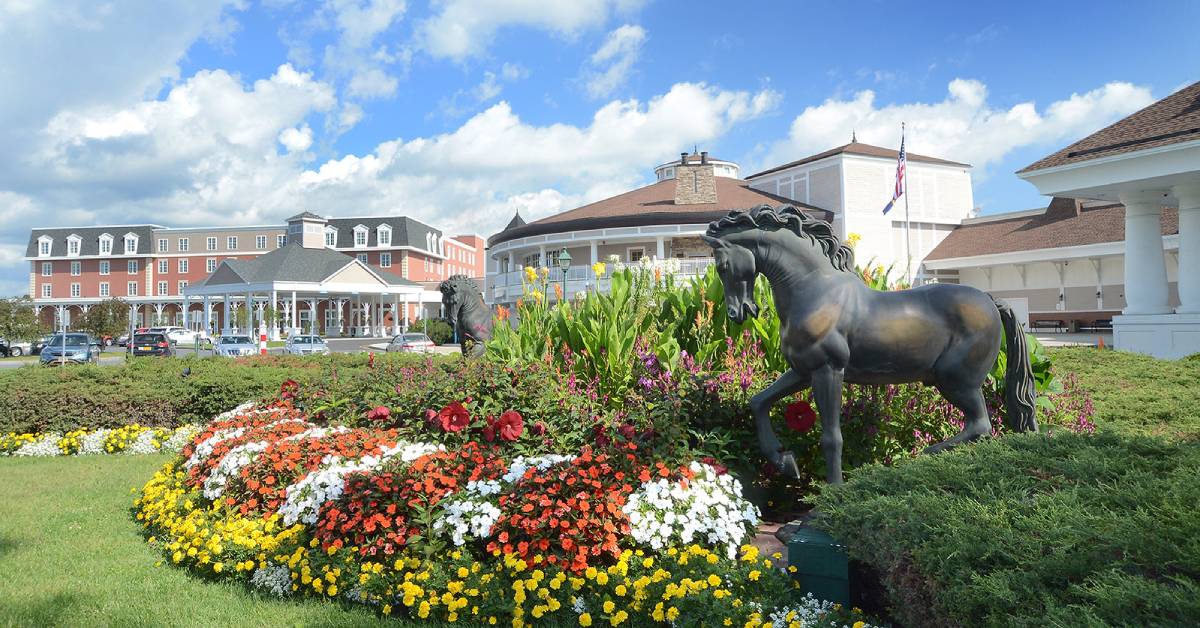 Hours
Saratoga Casino Hotel is the original Saratoga Springs video gaming facility! The casino is open 9:00 a.m. - 5:00 a.m. seven days a week.
Live racing takes place 11 months out of the year, and the hotel, Vapor, and dining options are open throughout the year.
You must be 18 years of age or older to participate in gaming or bet on horse racing and 21 years of age to enter Vapor.
Directions to Saratoga Casino Hotel
From the South
Take I-87 North to Exit 13N toward Saratoga Springs. Go north on US-9 and turn right onto Crescent Avenue. The entrance and sign will soon be on your left.
From the North
Take I-87 to Exit 14. At the fork in the ramp take a right, follow Union Avenue past the Saratoga Race Course, and then turn left onto Nelson Avenue. Turn right onto Crescent Avenue at the 4-way stop, and Saratoga Casino Hotel is just ahead!