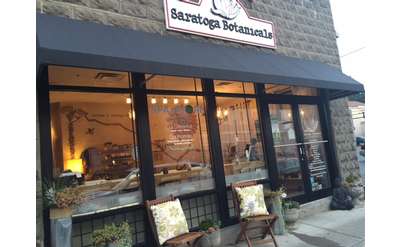 Saratoga Botanicals Organic Spa & Store
Saratoga Springs, NY
An enchanting boutique day spa that combines the whimsy off the Adirondacks with the homegrown charm of Saratoga. Visit the spa for a service, experience their interactive blending bar and shop their 200+ products made on the spa's premises.
Capital Construction
Ballston Spa, NY
Capital Construction builds custom homes that last! The company's simple philosophy is to build the right way from start to finish. This, of course, means building green.
Saratoga Farmstead Bed & Breakfast
Saratoga Springs, NY
Just 2 miles from Broadway YET A WORLD AWAY. Beautifully restored 1860's farmhouse on 10 scenic acres. Audubon wildlife refuge, monarch butterfly sanctuary, walking trails on site. Chef owned, Certified Green. Welcome to your home in the country!
Nurture green salon & spa
Saratoga Springs, NY
The talented staff members at Nurture Green Salon & Spa are among the most qualified in the industry. Our services include Hair Coloring & Shaping, Massage, Facials and Waxing. All of our products contain non-toxic ingredients! Private Parking Lot!