Fashion-Forward Saratoga Stores That Sell What You Need to Look Your Best at the Track
Find Clothes, Hats & Accessories to Wear at the Saratoga Race Course
From the Clubhouse to the Grandstand, you want to don the appropriate clothing to mix, mingle, and place bets at the Saratoga Race Course. When you're ready to update your wardrobe for the track, the following stores in or near Saratoga have the hats, dresses, and much more to properly prepare you for a day at the races.
Saratoga Trunk: Day Dresses, Cocktail Dresses & Eveningwear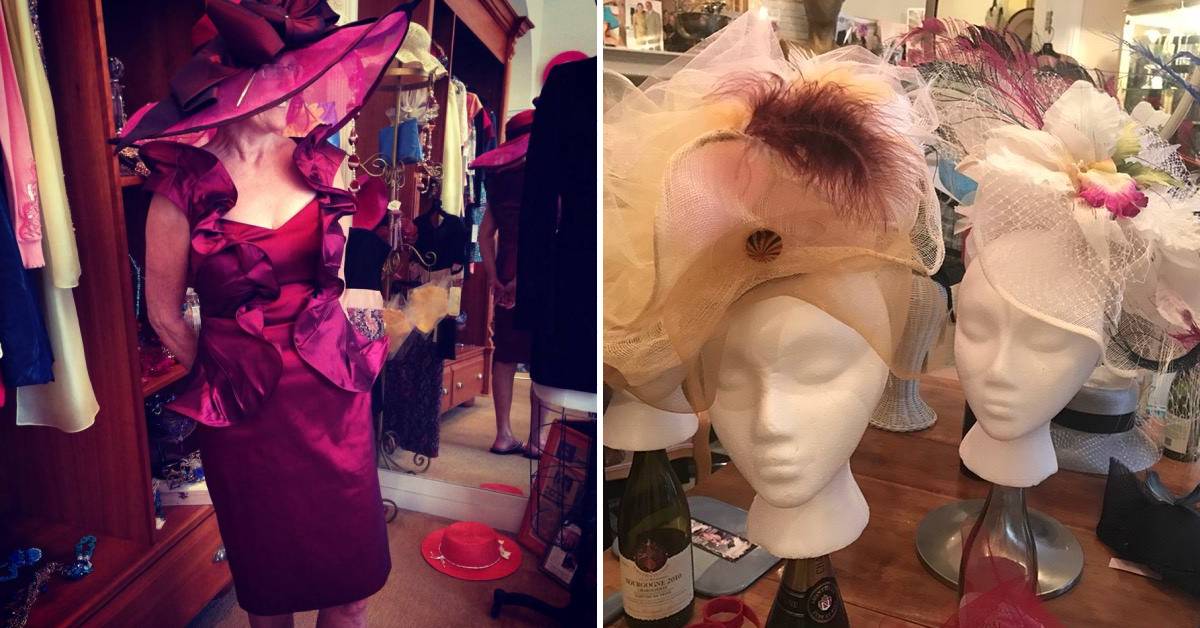 493 Broadway, Saratoga Springs
With nearly 30 years of business under its belt, Saratoga Trunk is undoubtedly a Broadway staple when it comes to elegant womenswear. This eclectic shop focuses on a variety of special occasion dresses and accessories from major labels like Kay Unger, Mikael Aghal, and Adrianna Papell.
And hats? Saratoga Trunk has hats, from the understated elegance of Karen Sewell's creations to the vibrant, fun styles by Mona the Mad Hatter. Whether you're going for sweet and subtle or bold and energetic, you can find the right clothes and accessories here.
Lifestyles of Saratoga: The Definition of Closet Goals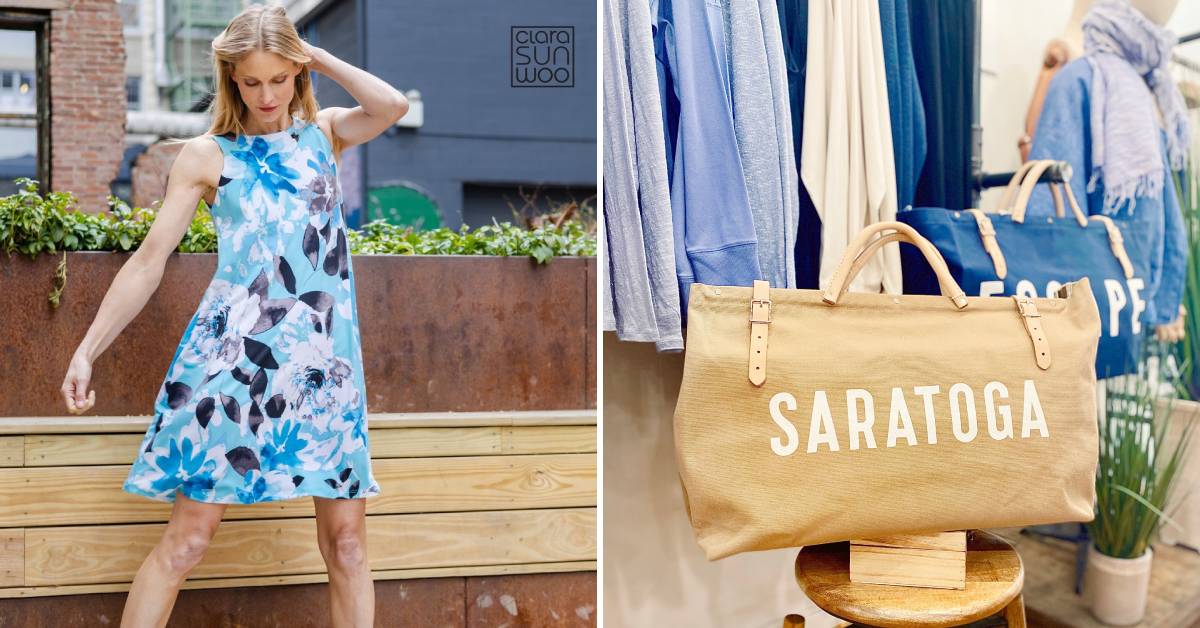 436 Broadway, Saratoga Springs
The appropriately named Lifestyles of Saratoga touts themselves as a "consciously curated collection" of women's apparel, jewelry, and accessories. They keep up with the latest trends and styles, and have been in business since 1993.
Their incredible assemblage of clothing and accessories is coupled with superior customer service. Google reviewers tout the fun, helpful, friendly, and knowledgeable staff. If you're perhaps new to the Saratoga Race Course world, they can probably make a few suggestions on what might look awesome on you for the track!
Caroline & Main: Stylish Finds for the Track - Or the Beach!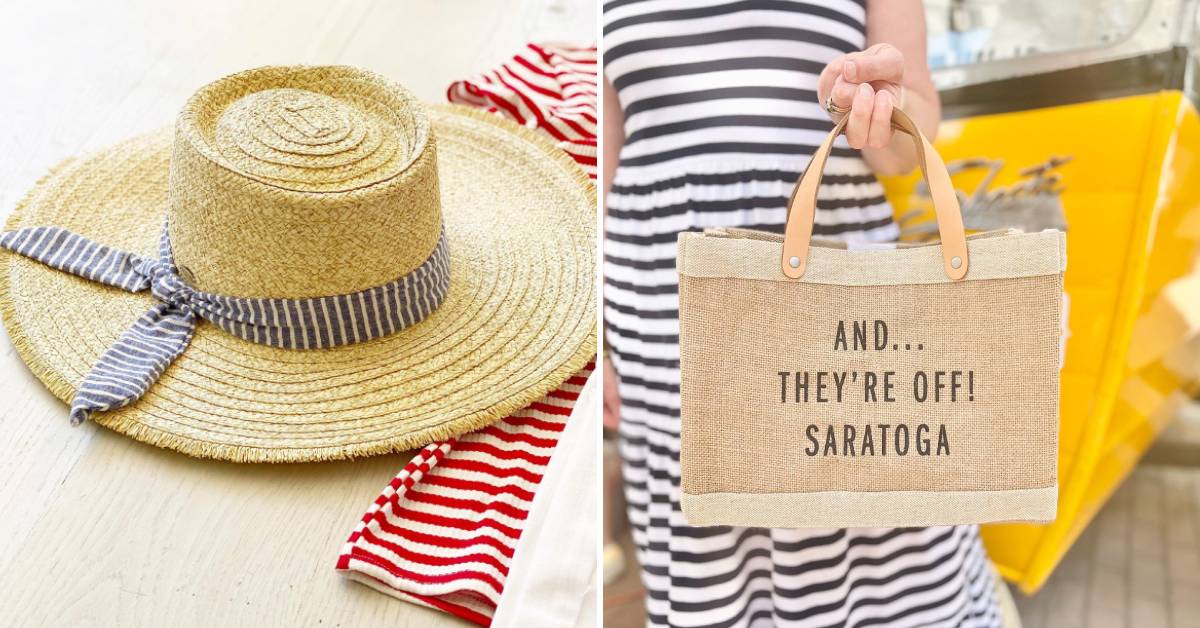 438 Broadway, Saratoga Springs
The modern, chic clothes carried by Caroline & Main are inspired by "seaside stripes and salty air." You can expect whites, blues, and subtle pops of pale pinks and seafoam greens. If you want to bring a hint of the beach to the track, this is where to shop!
This Broadway gem also carries purses, hats, jewelry, and sunglasses. They're experts on coordinating your dress, handbag, and shoes, and recommend wearing comfortable footwear to the track. Ask about their easy-to-wear, slide-on sandals made with a plant-based fabric.
Miss Scarlett Boutique: Dresses, Purses & Saratoga-Specific Items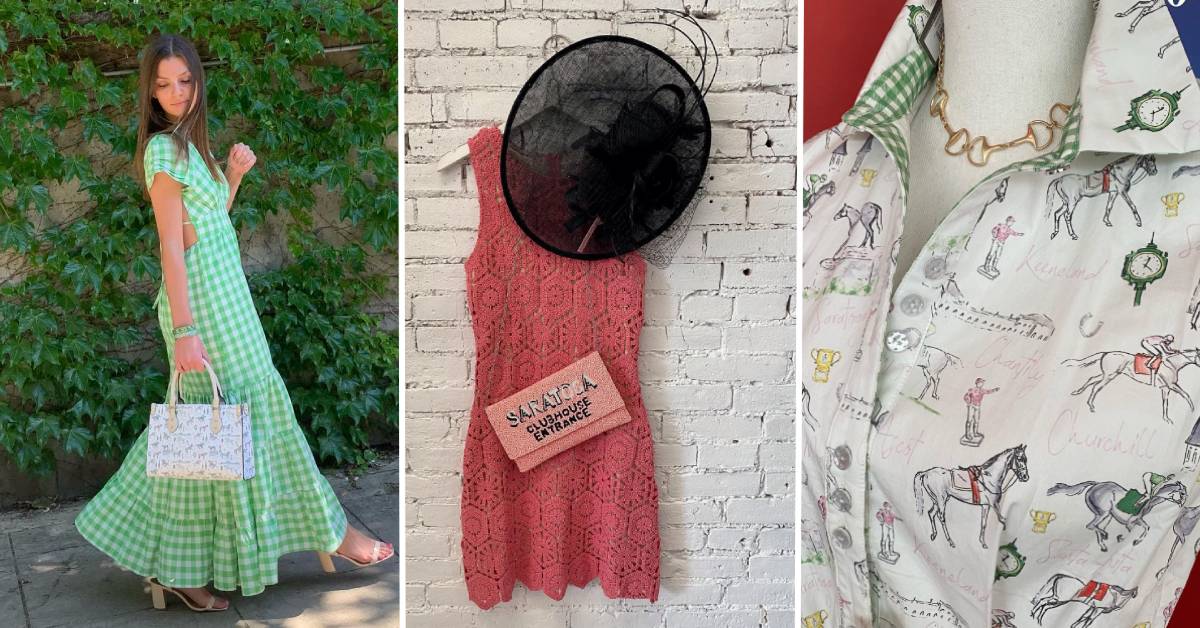 19 Phila Street, Saratoga Springs
From designer brands to discount clothing, you can find stylish, affordable womenswear at Miss Scarlett Boutique. Think pleated dresses, one-shoulder dresses, bow dresses, wide leg satin pants, and ruffled shoulder tops. Expect bright, summery shades of green, blue, and pink, and tons of pretty patterns and floral designs.
In addition, you might be able to snag a Saratoga- or horse-specific blouse, clutch, or other enviable item. You'll be the talk of the track after shopping here!
Violet's of Saratoga: Trendy Footwear, Apparel & Accessories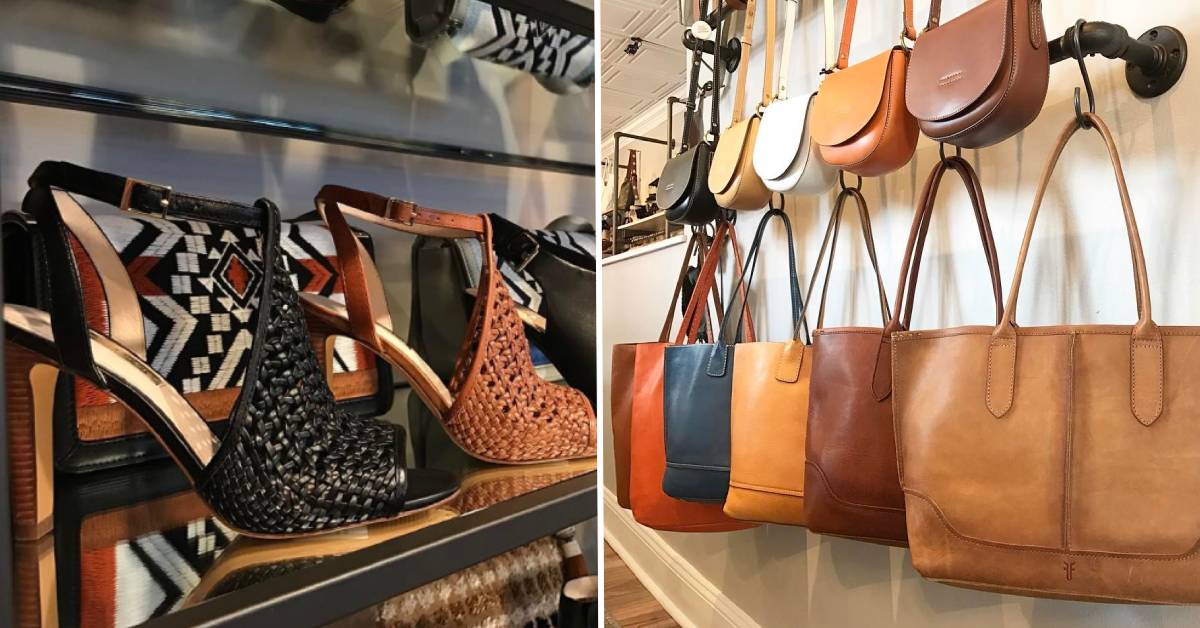 494 Broadway, Saratoga Springs
Violet's of Saratoga is an uber-trendy boutique that specializes in designer clothes, shoes, and accessories for women. They carry brands like Bella Dahl, Rails, and Velvet by Graham and Spencer. Shoes cover heels, pumps, wedges, sandals, flats, and even sneakers.
From casual to dressy, all their items have a hint of luxury and represent contemporary, modern trends.
Yellow Boutique: Maxi Dresses, Unique Jewelry & More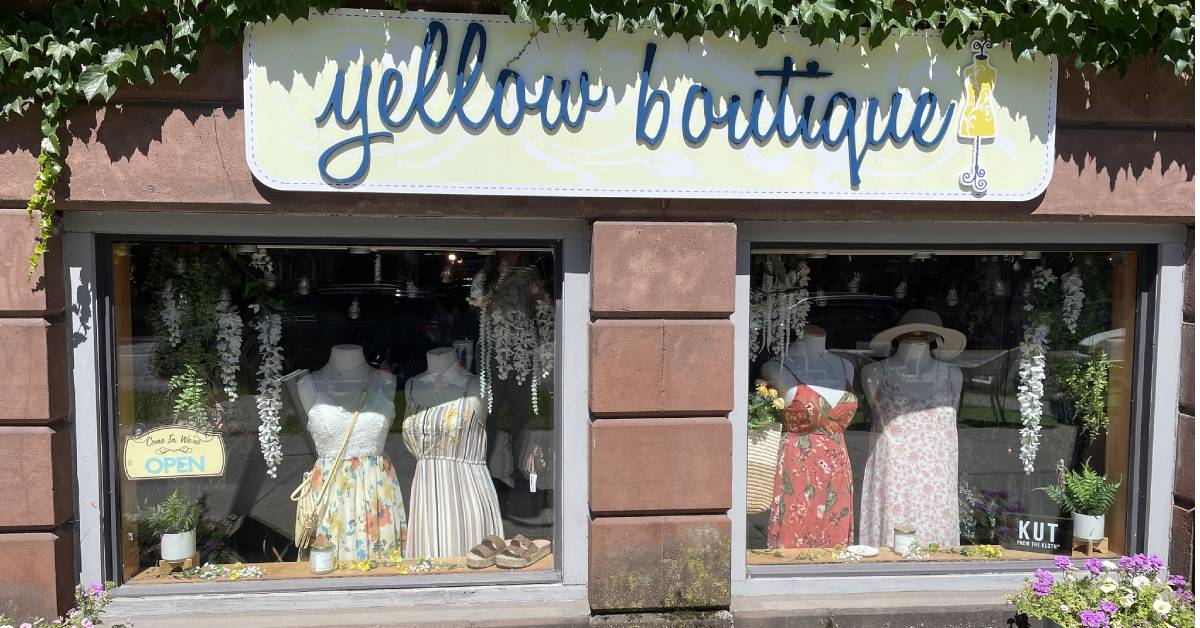 491 Broadway, Saratoga Springs
Check out a variety of trendy, track-appropriate wear at Yellow Boutique in the form of maxi dresses, chiffon midi dresses, short sundresses, and long, flowy, off-the-shoulder numbers with large floral prints. They even carry swimwear, if you're making a stop at the Victoria Pool on a Dark Day.
This Saratoga store has nailed the marriage between stylish and comfortable when it comes to clothes. This can be an important combination when you're spending a hot summer day in the sun at the track.
Hatsational: For Those Who Know the Bigger the Hat the Better the Luck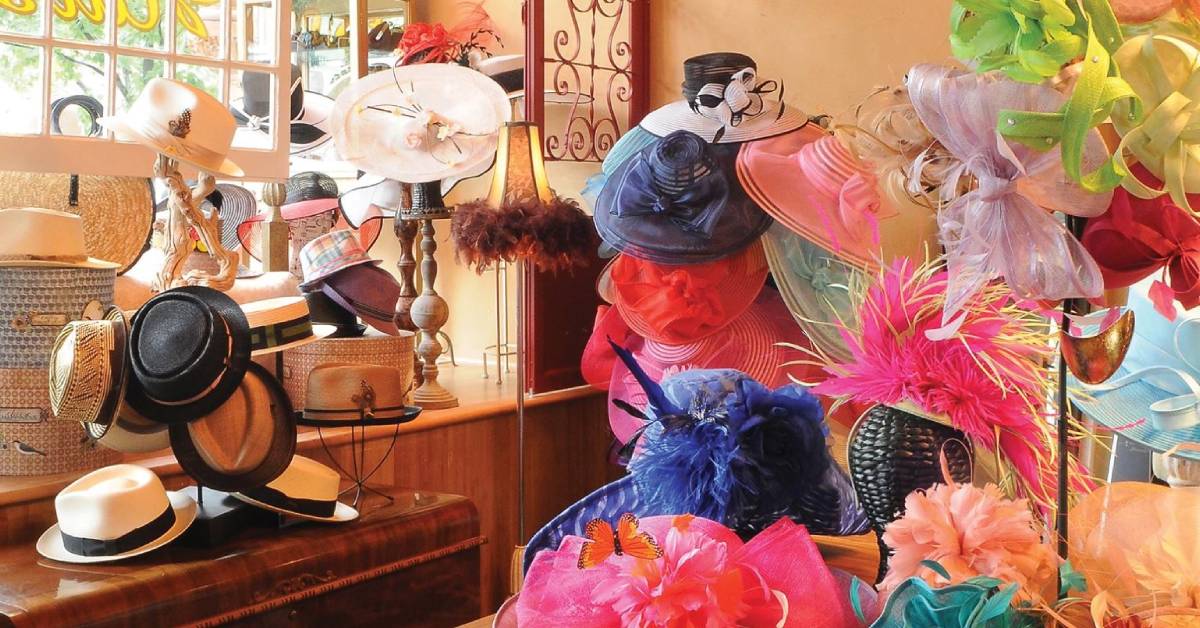 506 Broadway, Saratoga Springs
Hats are perhaps the epitome of track fashion, indicating an air of sophistication, grace, and high society.
If you're looking for hats for the track, there's no better place than a store that exclusively carries that item: Hatsational is undoubtedly the store to peruse. Not only do they have an unbeatable selection, but the staff has earned rave reviews for their helpful attitude and extensive knowledge of women's and men's hats.
Amazing Finds Boutique: Your One-Stop Shop for All Things (Track) Fashion
53 Milton Avenue, Ballston Spa
Our next two fashion-forward stores for track wear are just outside of Saratoga Springs in Saratoga County. Amazing Finds Boutique in Ballston Spa carries it all: clothes, shoes, purses, jewelry, and hats.
Here you'll find colorful maxi dresses and flowy midi dresses in tons of fun patterns that go beyond florals to include tie-dyes, polka dots, and more. Amazing finds, indeed!
Bloomingdeals: A High-End Consignment Boutique With the Latest Styles
158 Saratoga Avenue, South Glens Falls
Bloomingdeals in South Glens Falls is a high-end consignment boutique that is selective in only choosing current fashions and top-shelf name brands in new or gently used condition. Their varied selection includes women's clothes, formalwear, plus sizes, jewelry, and other accessories.
If you're looking to go beyond Broadway and try a different store, and maybe save some money in the process, Bloomingdeals is the shop to check out. As they say on their Facebook page, "Stop in before you spend a fortune. We're sure you'll love what you find."
Enjoy being the height of fashion at the track and know that you're supporting Saratoga when you shop local at these trendy boutiques!
Check out info on the dress code at the track >>
This article is sponsored by Saratoga County Tourism. Note: The opinions expressed in this article are those of the authors. They do not necessarily reflect the opinions or view of Saratoga County Tourism or its members.