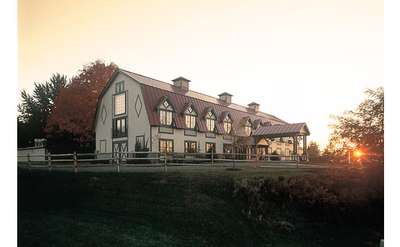 Longfellows Hotel & Conference Center
This beautiful Saratoga Springs resort is attached to a wonderful gourmet restaurant. Located near the racetrack, the resort is a short driving distance from town, with amazing suites! Discover excellent food, great wine list and wonderful ambiance!
The Cabins at Lake Desolation
Nestled in the foothills of the Southern Adirondacks near Saratoga Springs, The Cabins at Lake Desolation feature a variety of charming cabins and cottages along a private shoreline. They are fully equipped and ideal for a family vacation or getaway!