Visit Bennington, VT: A Destination for Craft Beverage & Food Lovers
Saratoga residents and visitors alike have experienced the area's thriving craft beverage scene, but if you're ready to expand your horizons beyond the Spa City, then Bennington, VT is the place to be. Over the years, this small town east of Saratoga has evolved into a destination for both craft beverage and food lovers, with multiple breweries, a distillery, restaurants, and more. It's the perfect location for a day trip or an overnight stay, and we've rounded up some of the best places to check out.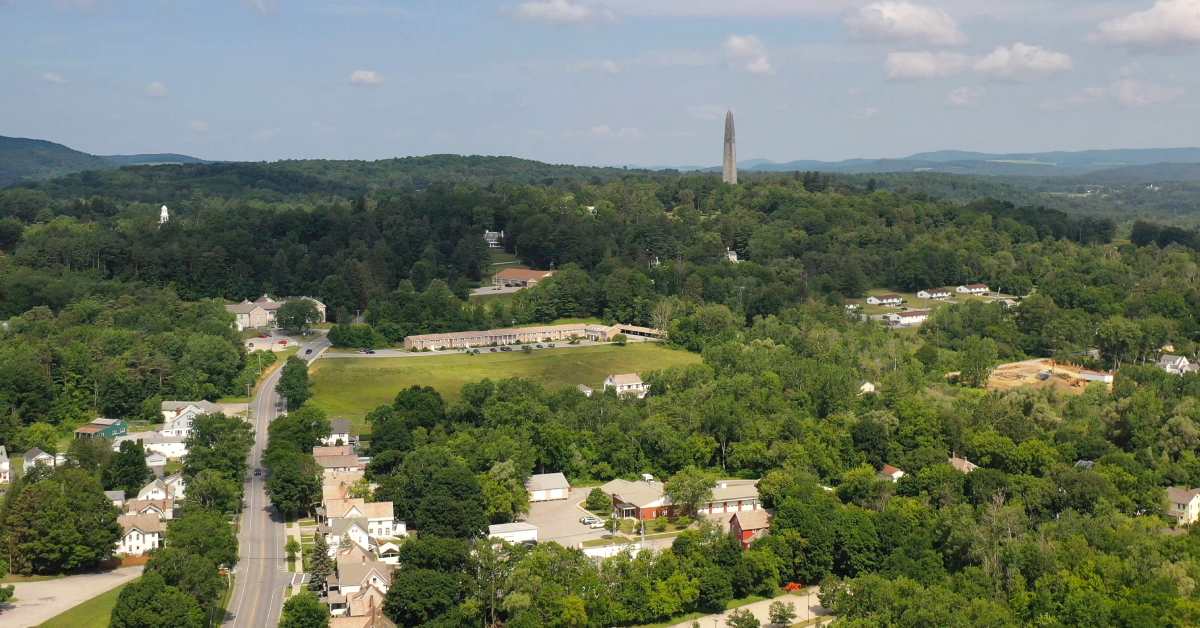 Discover Things to Do in the Area All Year Long
Bennington is located just one hour east of Saratoga Springs, and when you explore the community, you'll be able to soak up the rich history, unique culture, and natural beauty of the region. There is a walkable downtown, historic homes and buildings in Old Bennington, several covered bridges, the impressive Bennington Monument that towers over the landscape, locally owned shops and restaurants, and much more.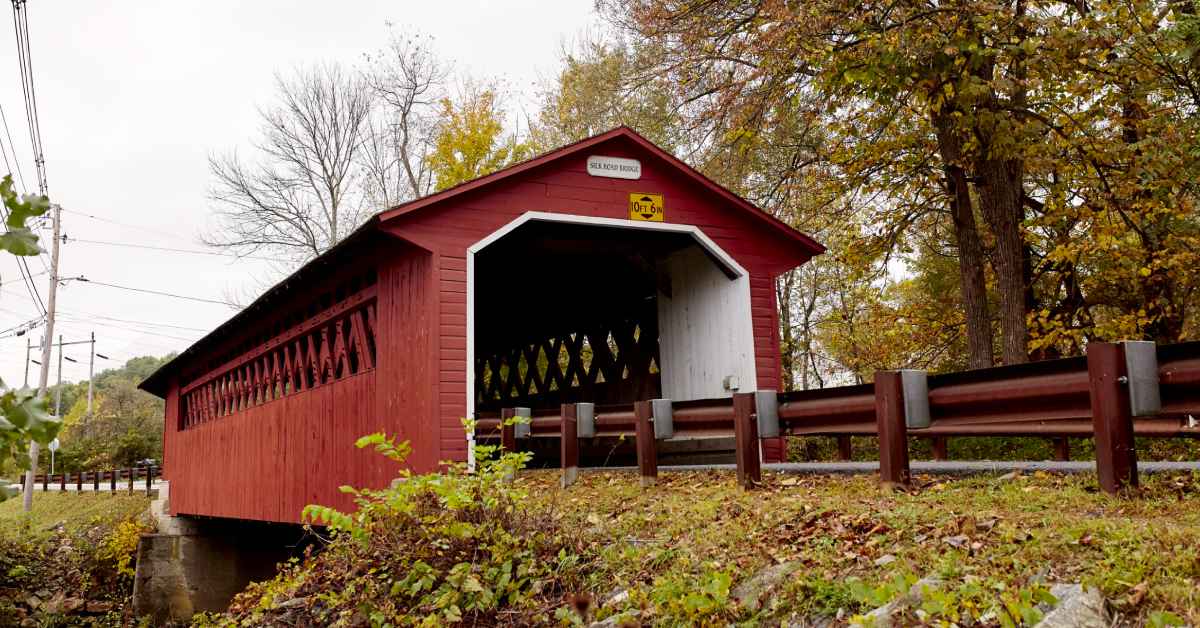 Plus, depending on the time of year you visit, you can also enjoy scenic views of the dazzling fall foliage across the trees, a snow-covered winter wonderland, and other memorable sights. Learn more about Bennington below and the top food and drink spots to add to your list.
Come Sample the Finest Handcrafted Spirits
Vermont is no stranger to craft spirits, but there's only one distillery located right in Bennington - Village Garage Distillery. Based out of the town's historic "village garage" building, this new distillery is serving up some of the finest spirits around.
Grab a Seat at the Village Garage Distillery's Bar and Restaurant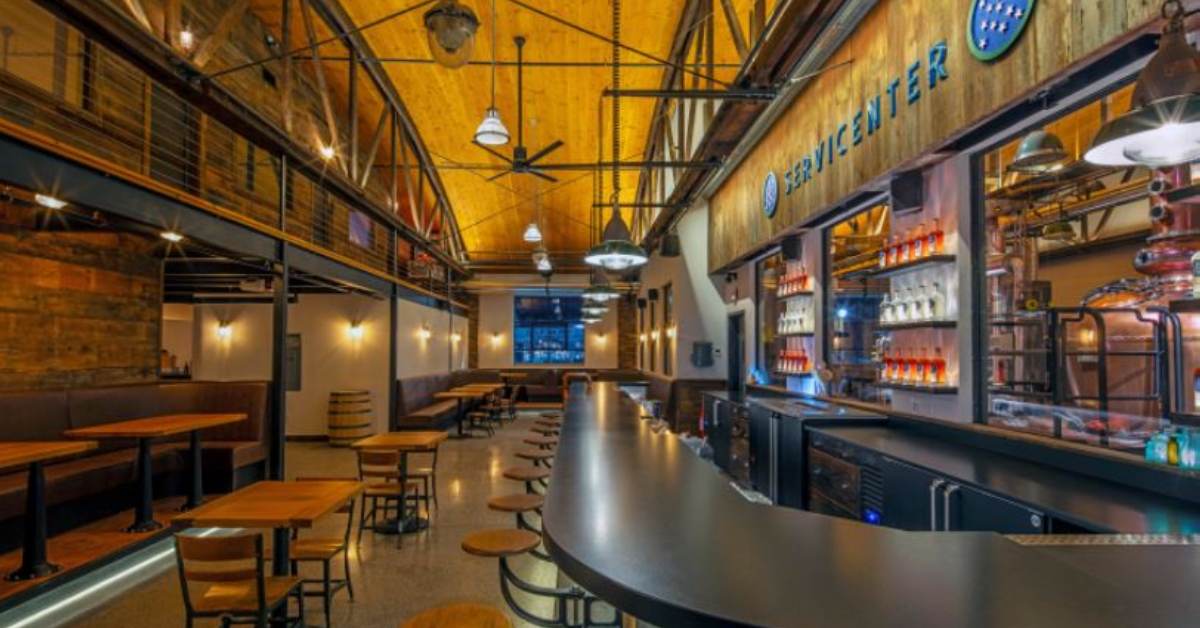 Village Garage Distillery opened in August 2021, and they are committed to using local ingredients to create their lineup of high-quality handcrafted spirits, which so far includes Village Bourbon, Village Vodka, Village Bonfire, Village Rye Whiskey, and Village House Gin. Guests are welcome to visit the distillery for a tasting or order a specialty cocktail with one of their spirits as the featured ingredient.
In addition, Village Garage operates an on-site restaurant that offers bar snacks, small plates, handhelds, large entrees, and more. Find your new favorite spirit and stick around for a hearty meal in the spacious dining room.
From Juicy IPAs to Smooth Stouts, Bennington Is Brimming With Local Craft Beer
Nothing compares to the taste of fresh craft beer that comes straight from the tap, and in downtown Bennington, there are three local breweries that are all within walking distance of each other: Farm Road Brewing, Harvest Brewing, and the Madison Brewing Company. Read on for details about each brewery and the types of beer and food they offer.
Farm Road Brewing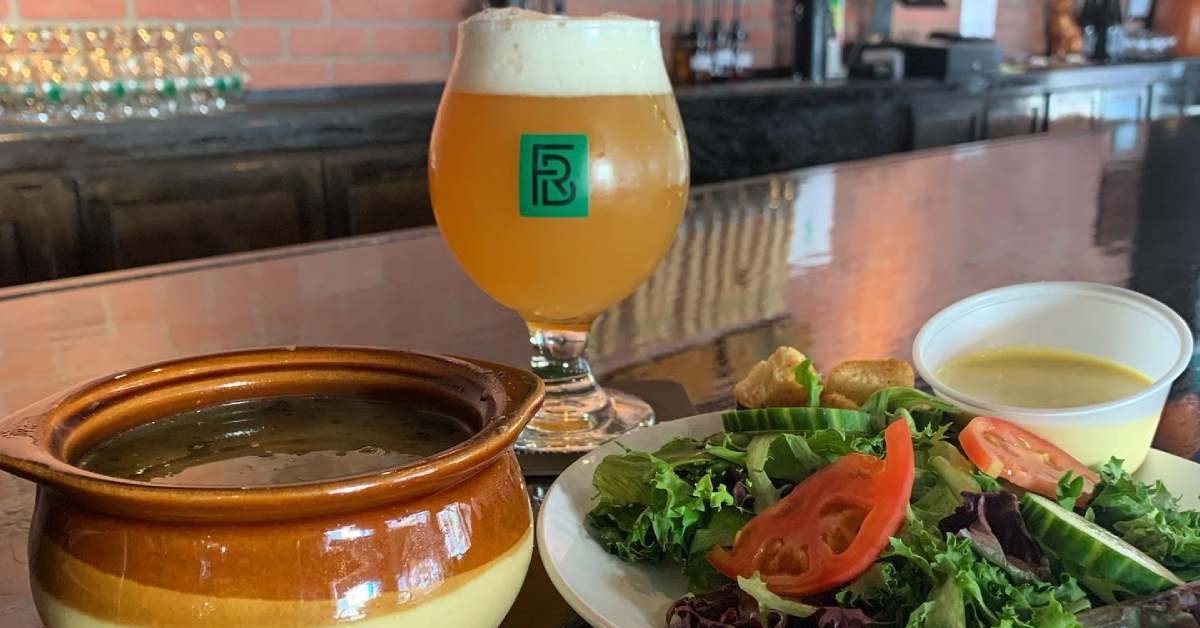 In February 2021, Farm Road Brewing officially opened its doors to the public at 400 Main Street in Bennington. This is a veteran-owned brewery and taproom that produces craft beer ranging from classic styles to the not so classic, such as New England and Session IPAs, American Red Ales, and Oatmeal Stouts. Food is available in the taproom, so you can enjoy your beer with pizza, wings, pretzels, and more small bites.
Harvest Brewing
Head over to Harvest Brewing and see what this local nano brewery has on tap! Using malt from New England and the Hudson Valley, Harvest Brewing aims to provide a variety of craft beer and change up the draft list according to the season. You can sip brews like the Backside, a hazy and juicy New England IPA, and the Queen City Porter, a dark, rich, English style porter. A small kitchen menu is available too with daily specials.
Madison Brewing Company Pub & Restaurant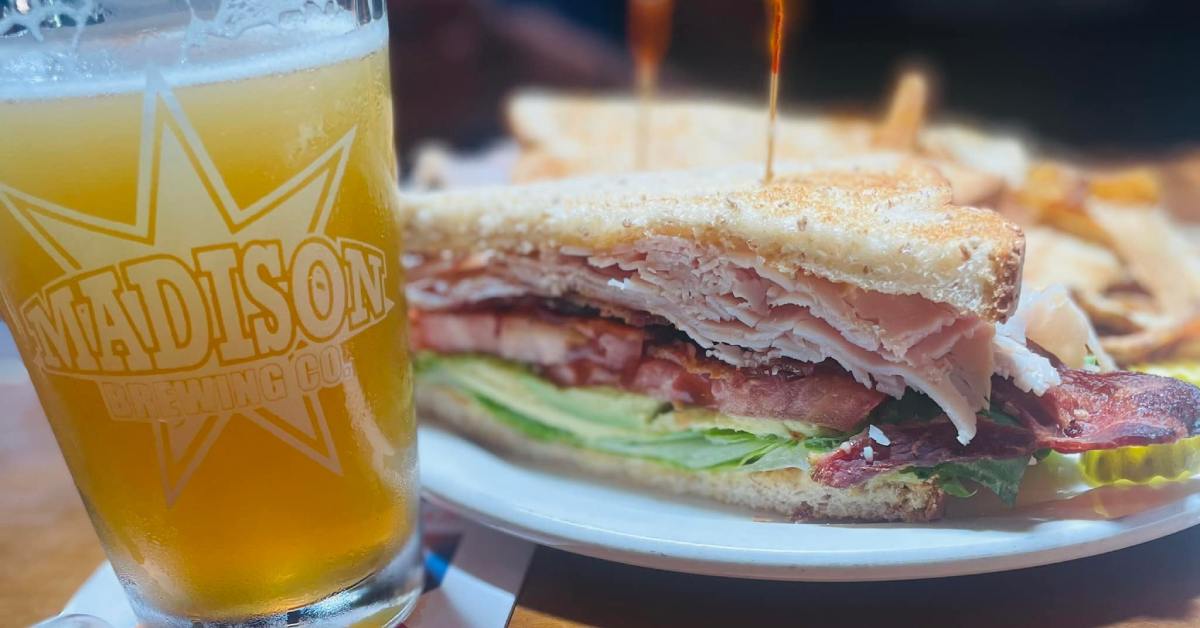 The Madison Brewing Company has been creating innovative beers for Bennington since the early 1990s, and they offer a high-quality draft selection to please all beer lovers. Some of the craft beers you can expect include the easy drinking Jenny Cream Ale, the clean and crisp Sucker Pond Blonde, and the rich Old 76 Strong Ale. Be sure to order some food while you're there; the brewpub serves snacks and apps, pub grub, large entrees, and more.
Eat Up and Treat Yourself to a Taste of Local Cuisine
Whether you're planning to be in Bennington for a day or more, you'll want to grab a bite to eat at a local restaurant. The town is home to some outstanding dining options, including a historic diner, a cool coffee spot, and a few cocktail bars too.
The Blue Benn Diner
Since opening in 1948, The Blue Benn Diner has become one of the most iconic American diners in New England and an instantly recognizable landmark as you travel through Bennington. It's a true classic railcar-style diner with booths, jukeboxes, and all your breakfast and lunch favorites. They are well worth a visit just for the experience.
The Angry Egg
A second excellent breakfast option in town is The Angry Egg, which has a motto of "Come Hangry, Leave Happy." The Angry Egg is a family-owned and -operated restaurant that started out with one location in Manchester, CT, but in 2022, they opened a second location in Bennington. What makes them stand out from other restaurants is their commitment to supporting the local community. You can expect to see local artworks on the walls and local products in their dishes, which include "breakfast sammiches," omelets, waffles, and lunch items.
The Coffee Bar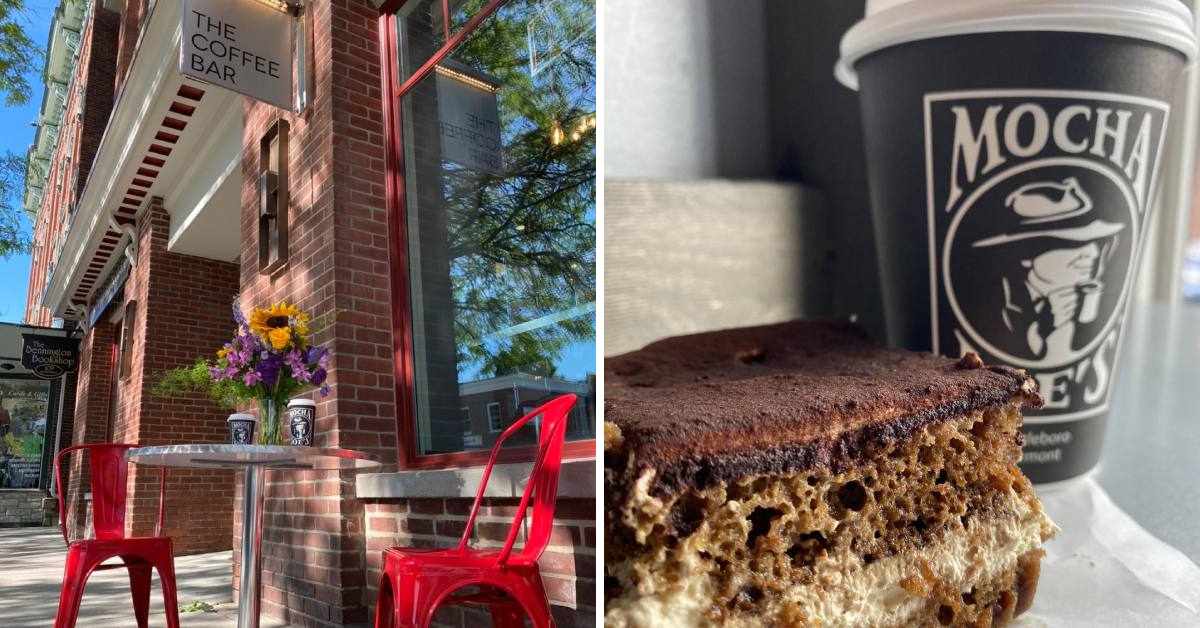 For good drinks and good times, you can't beat a trip to The Coffee Bar on South Street, which opened in February 2022. The business is one of the newest additions to the Putnam Block Redevelopment project in downtown Bennington, and visitors looking to get their morning caffeine fix can enjoy a cup of craft coffee from Mocha Joe's (from Brattleboro). However, they are much more than just a coffee bar. The business also hosts live music in their rustic/industrial space, during which they can offer alcoholic beverages.
The Miller's Toll Dinner Club and Lounge
From the calm, cozy atmosphere to the creative cocktails and elevated pub food, The Miller's Toll has it all. They are a craft cocktail lounge and restaurant featuring an extensive "Libations" list with over 30 drink specials available. Sip on a cocktail and dine on delicious entrees like the Cast Iron Flank Steak and the Pulled Pork Sliders (menu subject to change, see website for updates).
421 Craft Bar and Kitchen
In the mood for some craft cocktails, brick oven pizza, and other delicious cuisine during your time in Bennington? Visit the 421 Craft Bar and Kitchen for dinner and satisfy your cravings. As one 5-star Google review states, "This restaurant is AMAZING! Everything from the drinks to the staff to the food [was] fantastic."
Find Exceptional Lodging Options for an Overnight Getaway to Bennington
As you can see, there are a wide range of craft beverage hotspots and local dining options to choose from in Bennington. If you're interested in visiting a few places, then consider booking a stay at one of these top lodging properties.
South Shire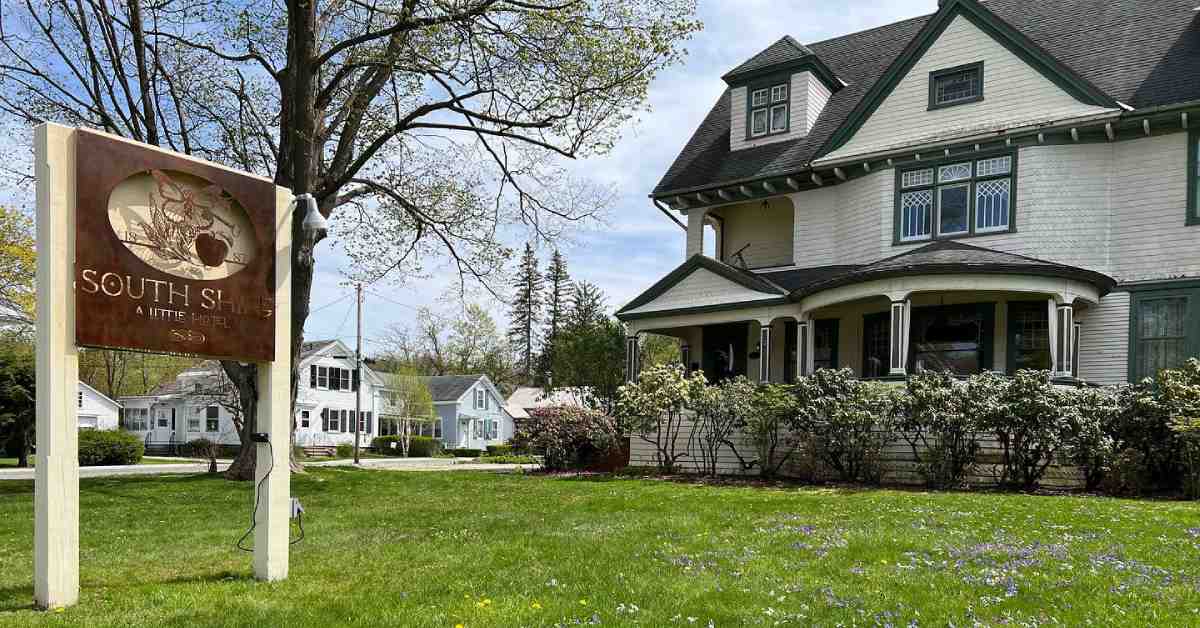 Does it get more romantic than an overnight stay in a 19th century Victorian home? South Shire is a little hotel in downtown Bennington that features spacious and individually decorated guest rooms, all of which have private baths, A/C, and high-speed internet (some even have fireplaces!). Breakfast is included, and the menu is built around the highest quality ingredients.
Four Chimneys Inn
Another romantic lodging option in Bennington is the Four Chimneys Inn, a restored 1913 mansion that has 11 cozy rooms with different top-notch amenities. For example, Room 1 features a jetted tub and a gas fireplace while Room 8 has two levels, a love seat, and a gas fireplace. Guests will be able to relax, feast on a full country breakfast in the morning, and even stop by the cocktail lounge for an evening drink.
Knotty Pine Motel
Located just minutes from downtown Bennington, the Knotty Pine Motel is in a convenient spot for travelers who want to be near all the action. The family-run motel is well known for offering clean and comfortable accommodations, having an attentive staff, and serving a tasty continental breakfast in the morning. Look forward to a warm welcome from the moment you arrive.
Plan Your Next Trip to Bennington Today
There's a lot to love about the Town of Bennington, and visitors will find no shortage of fun things to do. Start planning your next trip to the region and experience it for yourself!
Want to check out the Village Garage Distillery? Read more about the business »