The History of Gambling in Saratoga Springs
Everyone knows Saratoga is the place to be to make a bet, whether at the Saratoga Casino Hotel or at the Race Course! But, how did the gambling culture in Saratoga begin?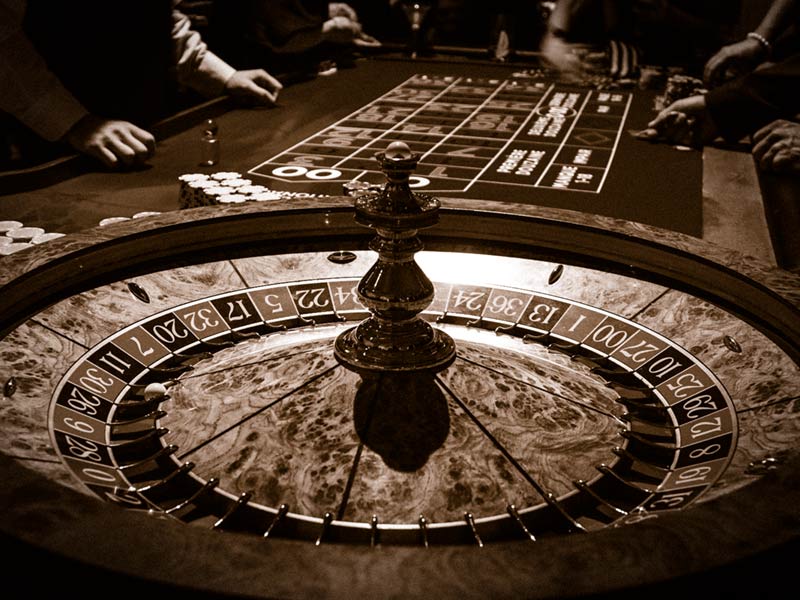 Beginnings of Gambling in Saratoga
The first traces of gambling in Saratoga dates back to 1842 when Ben Scribner opened the first recorded "gambling house" in the city. However, this endeavor did not attract wealthy visitors and closed soon after opening its doors.
Fast forward a few years to 1847 when the State Fair brought in organized horse racing. These casual races eventually led to John Morrissey successfully starting the famous horse races we look forward to each summer. Morrissey, a successful gambling den operator in Manhattan opened his first gambling house in 1862 on Matilda Street (Known as Woodlawn Avenue today!)
The following year, 1863, was the start of racing thoroughbreds on the Horse Haven Track, located across the street from the Saratoga Race Course. Gamblers would bet on the horses during the day and then continue into the evening at Morrissey's house.
In 1870, Morrissey illegally opened The Saratoga Club House (known today as The Canfield Casino) and attracted the wealthiest people in the country. The Club was a huge success until he passed away in 1878. After his passing, Richard Canfield took over in 1894. Canfield expanded the business but eventually served a prison sentence for operating the casino after Spencer Trask and Edgar Truman Brackett rallied against it. In 1906, the casino closed its doors.
Following the closure of the casino, famous gangster Arnold Rothstein stepped in and began the "Lake House era." This marked the end of the "gentleman gambler" and the beginning of an increase of organized crime in the area.
By 1953, all illegal casinos in Saratoga Springs were shut down due to an investigation led by Senator Estes Kefauver.
Gambling in Saratoga Today
The pari-mutuel betting system that is still used at Saratoga Race Course today was put in place by New York State in 1940. Pari-mutuel betting is the most common form of gambling seen in horse racing. The odds are not fixed, and instead of placing a bet against the race track, bettors wager against each other. Here's how to make a bet at Saratoga Race Course!
Just down Nelson Avenue from the historic throughbred race track is Saratoga Casino Hotel. Initially opened in 1941 for harness racing, this racing facility has expanded to offer much more. Presently guests can bet on harness racing, try their luck on the slots or video poker, visit Vapor nightclub for dancing, and even book a stay at the hotel.
Sources:http://discoversaratoga.org/images/files/GamblinginSaratogaSprings%281%29.pdfhttp://www.ccgtcc-ccn.com/SaratogaSprings.pdf