The Story Of Solomon Northup
"Twelve Years A Slave" - The Story Of A Saratoga Man Who Was Sold Into Slavery For 12 Years
SARATOGA SPRINGS NY - The author of the autobiography (and later the subject of the Oscar winning movie of the same name), Twelve Years a Slave, Solomon Northup was born in Minerva in 1808 and later lived in Saratoga as a free black man with his wife and family. He worked at various Saratoga hotels, including the Grand Union Hotel, as a performer and a violinist.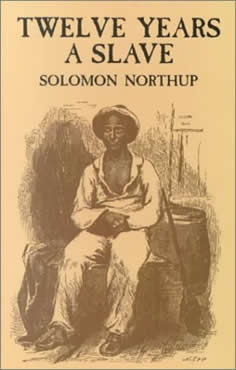 In 1841, Northup was walking the streets of Saratoga one day looking for work when two white men approached him, offering him an opportunity to play his violin in NYC. He accepted, not suspecting that these men had evil intentions. After the trip to New York, Northup agreed to continue to travel with them to Washington D.C. In the capital, slavery was still legal at the time, meaning that Northup's freedom could easily come under question.
In Northup's autobiography, he describes how the men he'd originally trusted drugged him, kidnapped him, and held in a slave pen in Washington D.C. Without his free papers, Northup was considered an escaped slave. He was beaten and sold into slavery in Louisiana, where he would remain for 12 long years before being rescued.
Through a collaborative effort lead by a Canadian man and Northup's wife (garnering support from residents of Saratoga, neighboring communities and Louisiana), Northup's freedom was eventually won in court, and he returned home. Northup tried to bring his captors to trial, but they were never prosecuted, partly because the law at the time stipulated that as a black man, Northup could not testify against a white man in court.
His memoir, Twelve Years a Slave, was published in 1853 and is still in print and widely popular. The book was recently adapted to the Oscar winning film of the same name and starred some of the decade's best actors, including Chiwetel Ejiofor, Brad Pitt, and Lupita Nyong'o, who won an Oscar for her role as a young slave and friend of Solomon, Patsey.
The fateful conversation between Northup and the two men is said to have happened on the corner of Broadway and Congress Street right here in Saratoga Springs on a winter day back in 1841. Today, there is an historical sign commemorating Northup at the very place he was abducted. It reads: SOLOMON NORTHUP: Born 1808 a free man, lured from Saratoga, kidnapped and sold into slavery, 1841; Rescued, 1853. Author, "Twelve Years A Slave."
Saratoga Springs also celebrates Solomon Northup Day. Founded by Saratoga native Renee Moore in 1999, "Solomon Northup Day -- A Celebration of Freedom" is now celebrated annually every third Saturday in July (Northup's birth month). The day commemorates the triumph of the human spirit and is host to events at Skidmore College and throughout Saratoga.