Restaurant Guide for Ballston Spa & Malta
Though Saratoga Springs NY may boast the most restaurants per capita in New York state, don't limit yourself to the Spa City's offerings. Excellent restaurants and coffee shops are just a few minutes drive down Routes 9 or 50.
Fifteen minutes south of Saratoga, Ballston Spa & Malta boast some of the Capital Region's best restaurants. Many locals and track veterans favor dining in these small villages over neighboring Saratoga, especially during track season. With fewer tourists but plenty of discerning locals, the wait times for tables in Ballston Spa and Malta are shorter... and some even argue the food is better (though we'll leave that last assessment up to your tastebuds)!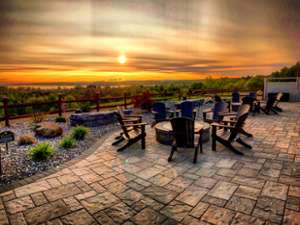 Malta, NY
With spectacular views of Saratoga Lake and the Vermont mountains, our cozy dining room and gorgeous new Lakeview Room are the per...
[+More]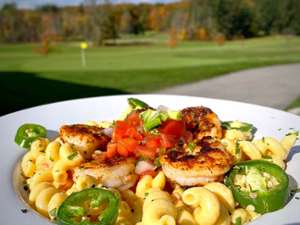 Ballston Spa, NY
Recognized as Ballston Spa's Best Kept Secret, The Iron's Edge is a restaurant and bar at the Ballston Spa Country Club that's ope...
[+More]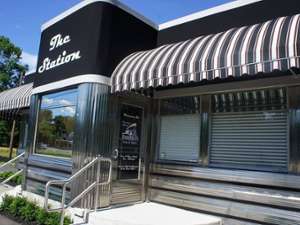 Malta, NY
Specializing in an innovative menu of small plates, burgers, and bar snacks, Dunning Street Station in Malta, NY is the perfect de...
[+More]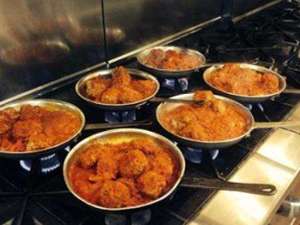 Ballston Spa, NY
Come experience how Italian food was meant to be - created from high quality, fresh ingredients, and with leftovers to bring home....
[+More]
Ballston Spa, NY
The menu at Next Door Kitchen & Bar in Ballston Spa features traditional comfort food with contemporary flair. The restaurant sour...
[+More]
Ballston Spa, NY
Visit Iron Roost for both sweet & savory gourmet waffles, salads, and vegan options. Open Tues-Sun 7am - 2pm....
[+More]
Ballston Spa, NY
The Factory in Ballston Spa offers an extensive menu of pub-style appetizers, sandwiches, salads, entrees, and burgers; every memb...
[+More]
Ballston Spa, NY
Head to 13 North for traditional American fare like steak, chicken, and burgers. Check out their drink menu for signature cocktail...
[+More]
Ballston Spa, NY
After spending a year with Ruth's Chris Steak house in Boston, Bobby Mitchell, former owner of Wheatfields and Doc's Steakhouse de...
[+More]
Ballston Spa, NY
Dozer's Bar and Grill, located near Saratoga in Ballston Spa NY, serves up tasty pub fare and offers an ever-changing menu of dail...
[+More]
Ballston Spa, NY
Stop in for lunch or afternoon tea at The Whistling Kettle in Ballston Spa. Located between Clifton Park and Saratoga Springs this...
[+More]
Ballston Spa, NY
Alaturco Mediterranean Grill in Ballston Spa serves all of your favorite Mediterranean dishes for lunch, dinner, and take out. In ...
[+More]
Malta, NY
Enjoy pasta, sandwiches, appetizers and The Publik House's specialties: pizza & clams. Dough is made fresh daily in house....
[+More]
Malta, NY
Bentley's Tavern in Malta offers a comfortable atmosphere to get together with friends & family. Enjoy dining on sandwiches, burge...
[+More]
Ballston Spa, NY
If you crave variety, come taste the Southwestern Cuisine at the Sunset Grill!...
[+More]