2023 Saratoga Fab Five Awards - Cast Your Vote!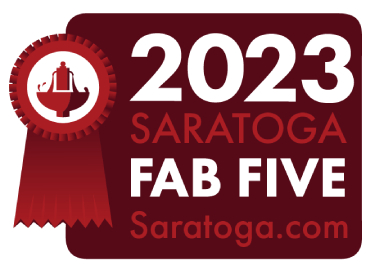 Voting for the 2023 Fab Five Awards - Foodies Edition - Is Now Closed. Check Back for Updates About the Winners!
The Fab Five Awards are brought to you by Saratoga.com
NOTE: Each survey allows you to vote once. When compiling the final vote, log files will be used to discard duplicative votes. When you click "Done" after completing a survey, you will be automatically brought back to this page so you can cast votes in other categories.
Want to vote for businesses outside of Saratoga County? Check out the Best of Lake George!
See previous Fab Five winners: 2022 | 2021 | 2020 | 2019 | 2018 | 2017 | 2016 | 2015 | 2014 | 2013 | 2012