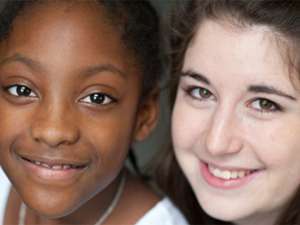 Saratoga Springs, NY
It's a win-win situation with the Saratoga Mentoring Program! Adult volunteers build skills and expand their horizons as they conn...
[+More]
Saratoga Youth Hockey offers ice hockey to boys and girls of all levels of ability in the Saratoga Springs, NY region. We play at ...
[+More]
Saratoga Springs, NY
The Saratoga Children's Theatre in Saratoga Springs, NY is a performing arts institute and nonprofit organization that offers clas...
[+More]
Saratoga Springs, NY
The Y provides a wide variety of youth and family programs, including aquatics, sports, summer camp, and child care. The Saratoga ...
[+More]
Girl Scouts of Northeastern New York (GSNENY) serves over 10,000 girls and their families across 15 counties in New York State. Th...
[+More]
Clifton Park, NY
Helping people is what we're all about at the Y, and has been from the start. We strengthen the foundations of community by nurtur...
[+More]
Ballston Spa, NY
Saratoga County 4-H is a nonprofit youth organization in Ballston Spa, NY that provides diverse, hands-on learning experiences. Th...
[+More]
The Saratoga Wilton Youth Baseball League offers youth baseball for ages 4-15 in Saratoga Springs and the Town of Wilton. They are...
[+More]