Farm Adventures In & Around Saratoga Springs NY
Saratoga County is full of agriculture and farm life that goes beyond horses. Check out farms, farmers markets, and more that offer fun times with goats, hiking with llamas, and of course plenty of fresh produce, baked goods, and local wine. Come for the day or make a weekend of your farm adventures in Saratoga!
Discover Area Farms Open for Livestock-Petting, Hiking & More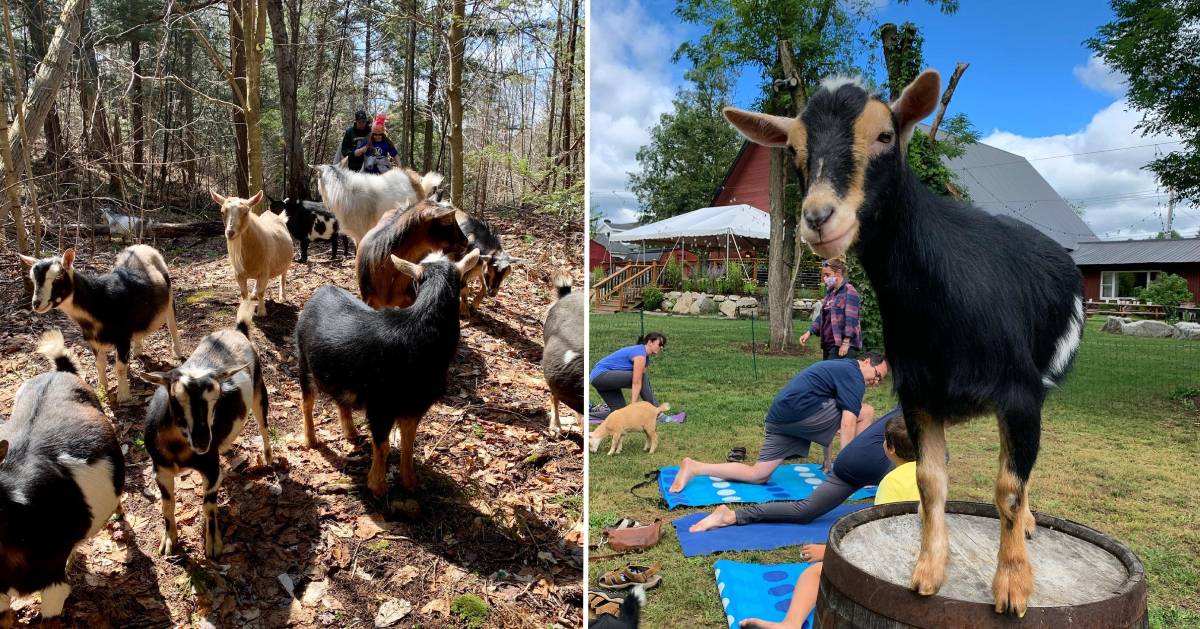 Visit Into the Woods Farm, which is located less than 15 minutes from Saratoga Springs in Middle Grove. The farm welcomes guests for walks and hikes with a unique twist—you'll be joined by their herd of goats! Check out the woods, streams, and swamps that surround the farm with these gentle, social, and always-curious animals at your side.
Also, if you've never tried goat yoga, this is the place to do it! Goat yoga typically features baby goats (so you don't have a 40-pound goat on your back during a cat-cow pose), and this unique experience has really taken off over the past few years. This offbeat exercise combines the physical and mental benefits of yoga with the therapeutic presence of furry friends.
Pitney Meadows Community Farm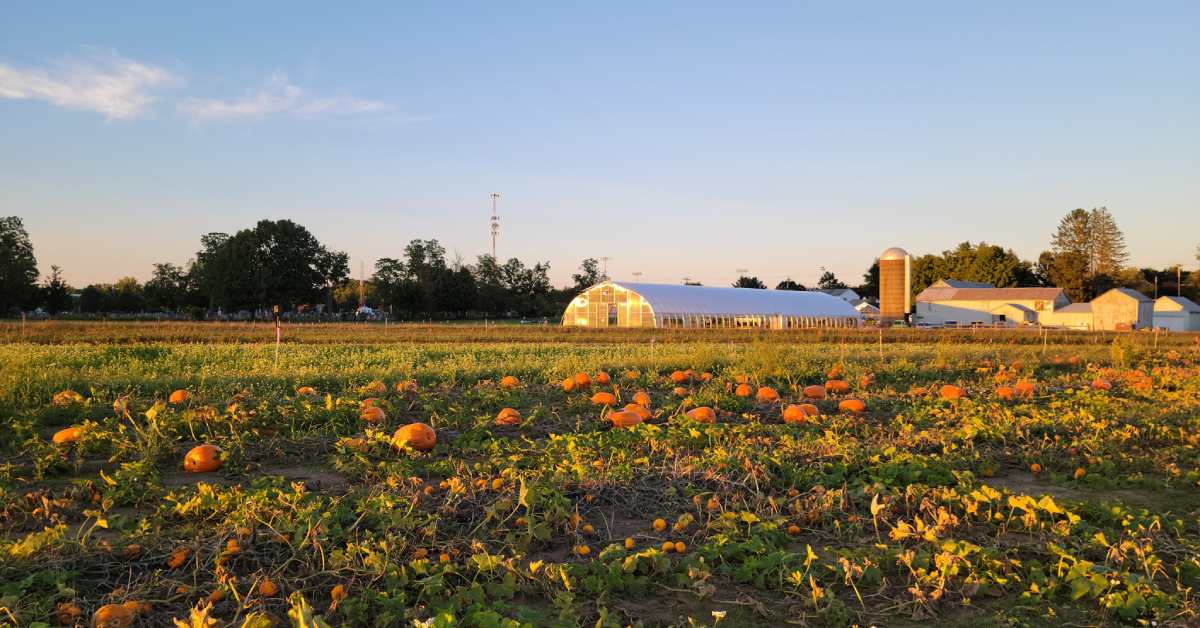 Want to learn about local agriculture? Pitney Meadows Community Farm is a great option. Once run privately by the Pitney family, the farm is now a nonprofit organization dedicated to exploring agricultural education, promoting healthy food production, and preserving the land.
Pitney Meadows provides year-round educational programs and community events, a farm-to-school program to get nutritious meals to local kids, a pick-your-own produce CSA program, a farm stand, donations to area food pantries and other organizations, over 120 plots of community gardens, and more. In April of 2021, they announced the completion of their new trail system, with a .5-mile loop and 1.7-mile loop around their fields. Trails are open dawn to dusk.
Dakota Ridge Farm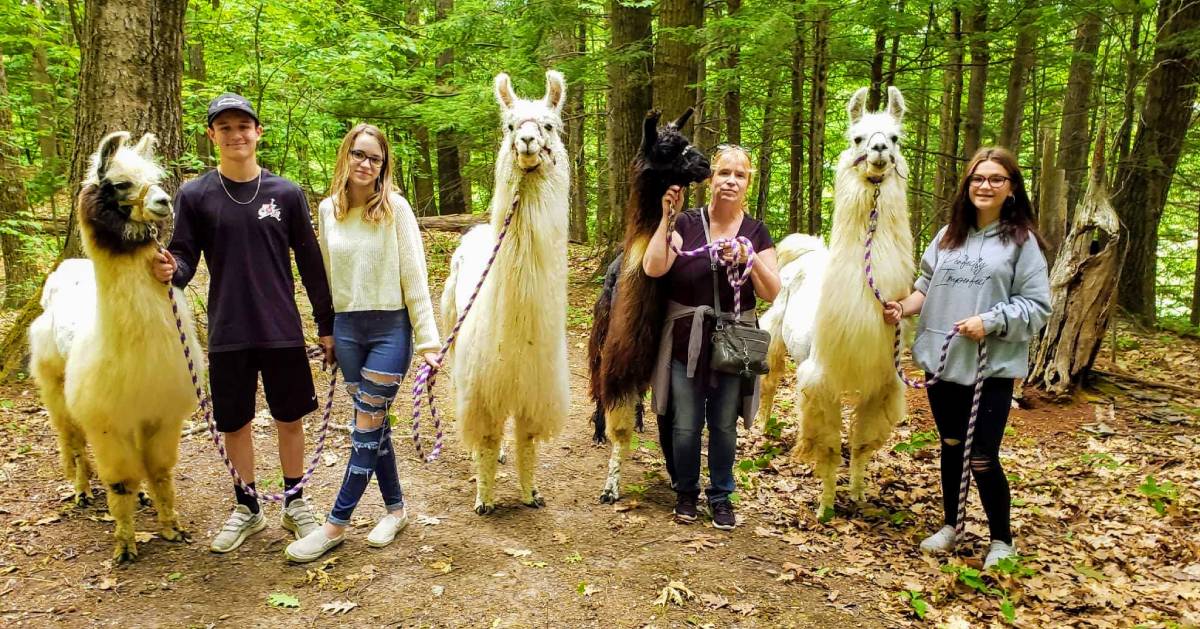 Check out tours and treks with llamas at Dakota Ridge Farm in Ballston Spa! Dakota Ridge offers llama farm tours and hiking with llamas during the spring and summer months, and they even host shearing classes during the month of May. Tours last about an hour, and guests are welcome to hang out with the animals afterwards.
Bonus: Saratoga Apple
Although many orchards are open for you-pick during late summer through fall, Saratoga Apple in Schuylerville is open all year long, with a farm store, a hard cider tasting room, and freshly baked goods—including apple cider donuts, which are made daily. They also sell a wide variety of apples, peaches, plums, pears, and more.
Find Farm-to-Table Restaurants, Farmers Markets, Fabulous Food, & Local Beverages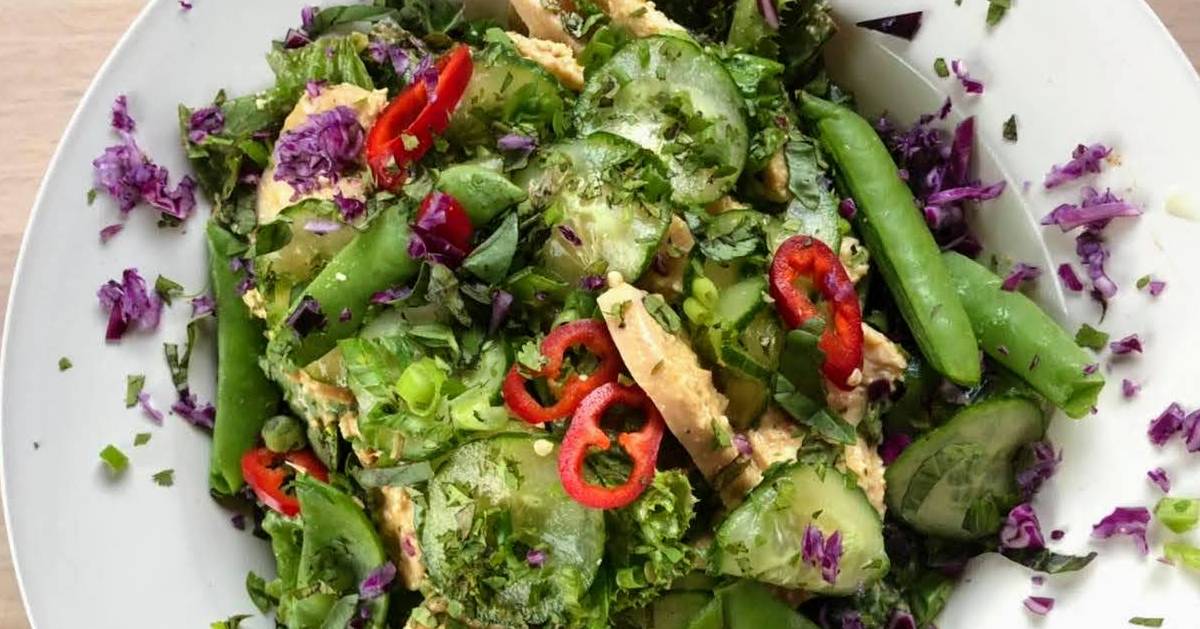 We can't cover farms and farm-centered restaurants without mentioning 9 Miles East, which happens to be both! This Northumberland Farm creates healthy, ready-to-eat meals using ingredients from their own farm, and they offer vegetarian and paleo options. They also offer a meal delivery service, so you don't even have to visit to try their tasty dishes.
The restaurant, which is located in Saratoga Springs, is open 8 AM to 9:30 PM daily.
Galway Rock Vineyard and Winery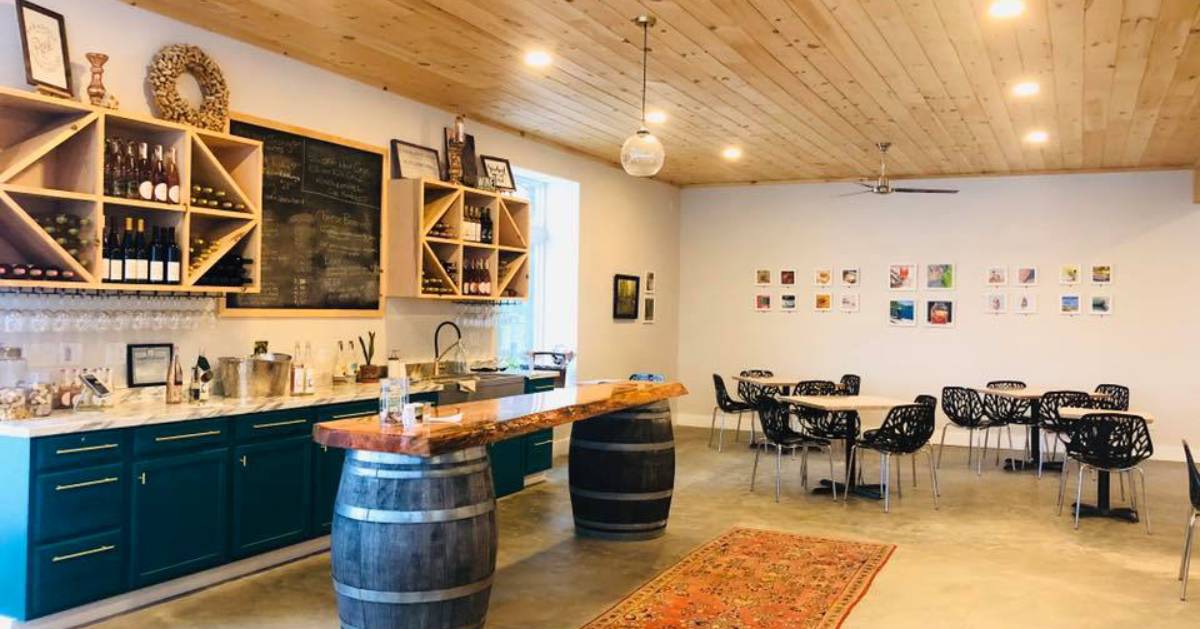 Local wine goes right in line with local food and farms. Galway Rock Vineyard and Winery, nestled in the picturesque hamlet of Ballston Lake is a hidden gem for wine enthusiasts and nature lovers alike. This family-owned establishment boasts sprawling vineyards that produce a delightful array of premium wines. With a commitment to sustainable farming practices and meticulous attention to detail, Galway Rock consistently crafts wines of exceptional quality and taste.
Visitors are treated to a warm and inviting atmosphere as they spend time in the charming tasting room or enjoy a leisurely stroll through the vineyards. Whether you're a seasoned wine connoisseur or a casual enthusiast, Galway Rock Vineyard and Winery offers an unforgettable experience that celebrates the beauty of the region and the artistry of winemaking.
Saratoga Farmers Market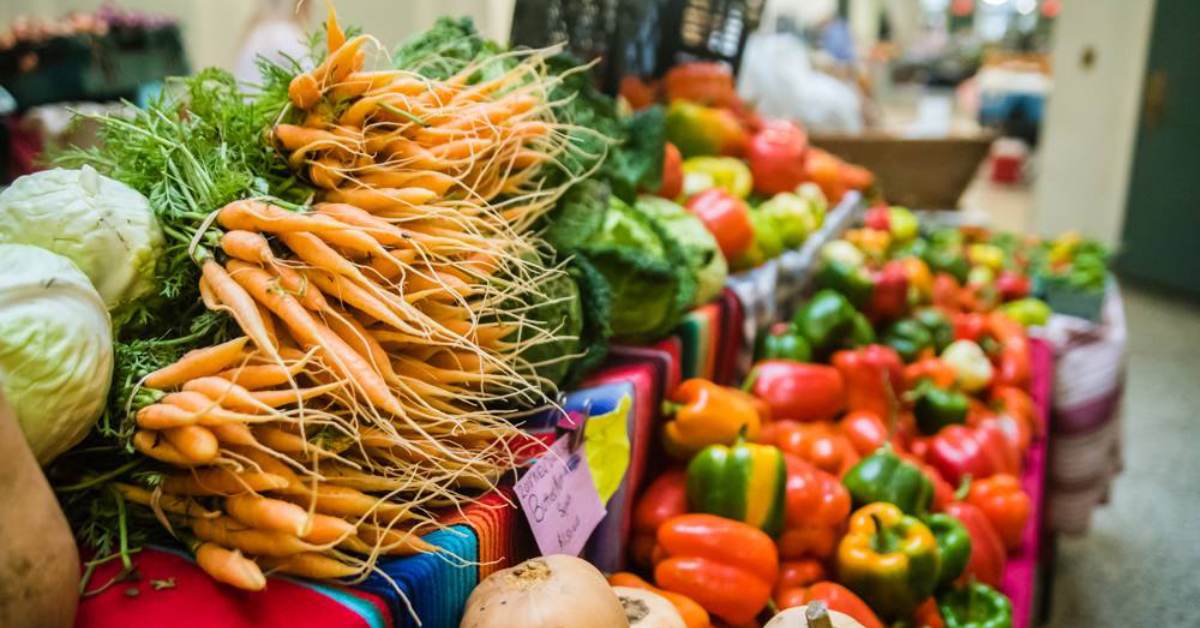 You've likely been to your own neighborhood farmers market, but the Saratoga Farmers Market is widely known as one of the best in the Capital Region. And, they're open year-round, setting up at the Wilton Mall on Saturdays in the winter and in High Rock Park on Wednesdays and Saturdays in the summer.
This is a local, producers-only market; vendors must produce their own product and reside within Saratoga, Washington, Schenectady, Rensselaer, or Warren Counties. Although they have all the goodies you'd expect from a robust farmers market—produce, honey, maple syrup, and more—they have some impressive cheese vendors in particular: Nettle Meadow Cheese, Argyle Cheese Farmer, and R&G Cheeses, to name a few.
Browse more Saratoga area farmers markets »
Next Door Kitchen & Bar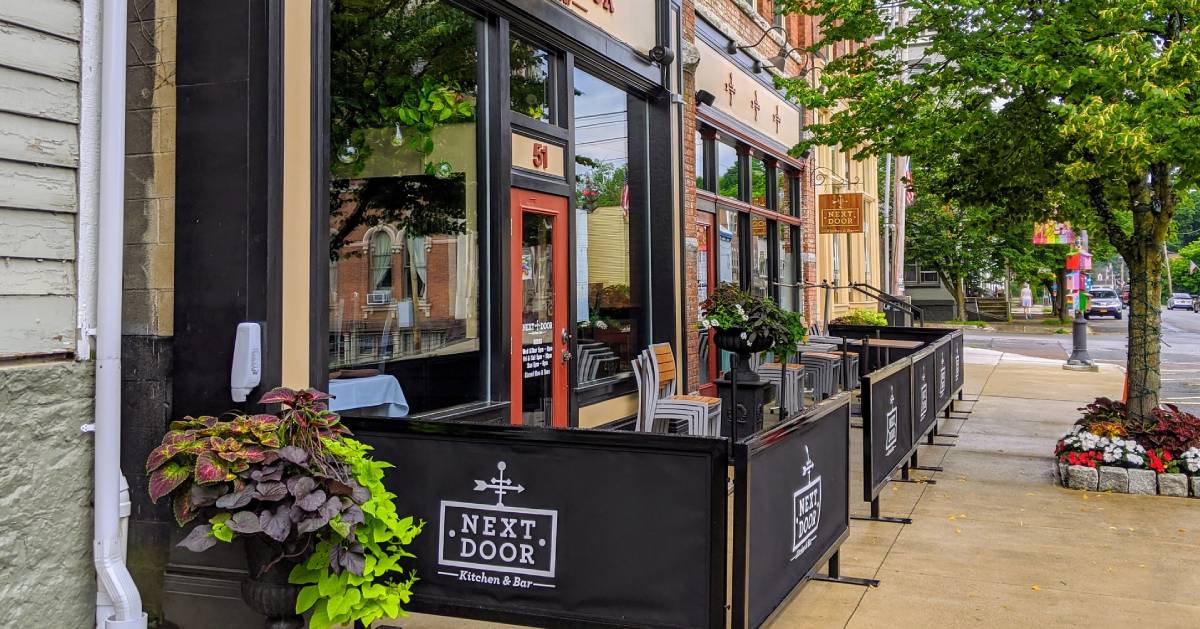 Grabbing dinner before heading home? Keep the farm theme going with this Saratoga trip and plan a visit to Next Door Kitchen & Bar in Ballston Spa. This restaurant is great because it sources ingredients locally, the menu changes seasonally based on what's available in the region, and the wine list will not disappoint. Next Door is open for dinner from Wednesday-Sunday year round.
Find more farm-to-table restaurants in the area »
Staying the Night? Make a Weekend Out of It at One of These Ideally Located Lodging Options
Saratoga Springs is centrally located between the Glens Falls/North Country area and the Albany/Capital Region, which means it's easy to make a day trip from a nearby area. However, if you're coming from a bit farther away, we have a couple of nearby lodging recommendations for you to check out.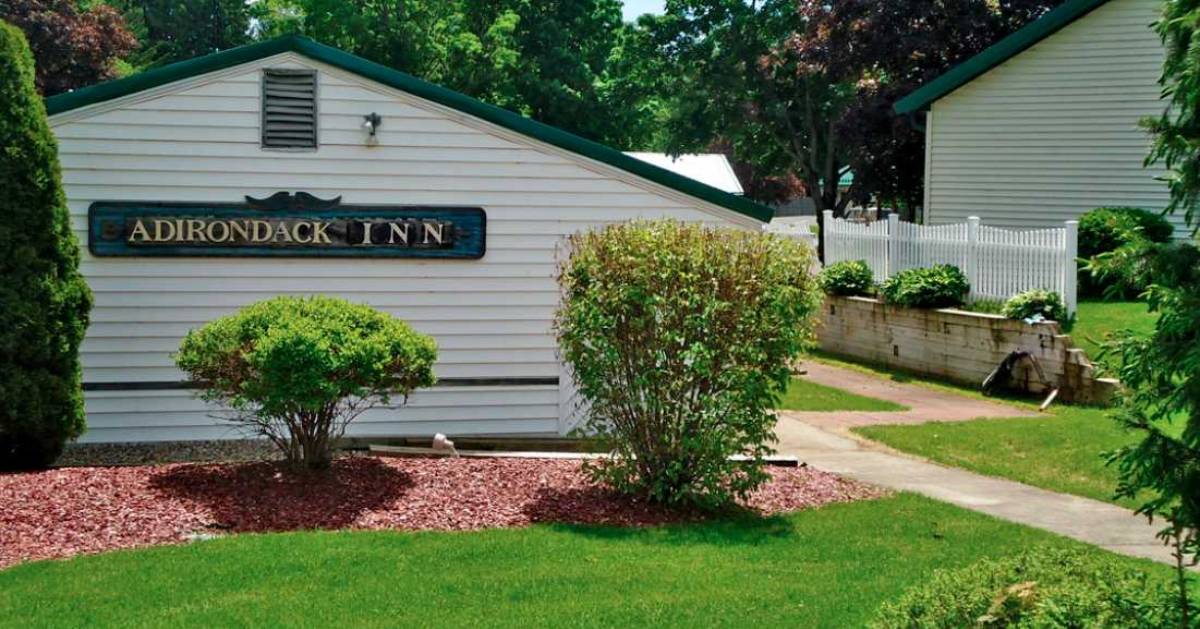 The Adirondack Inn is conveniently situated across the street from Pitney Meadows Community Farm. Browse some Google reviews for this inn and you'll see that the staff is accommodating, the six acres of grounds are beautifully groomed, and the spacious rooms are well-kept and clean.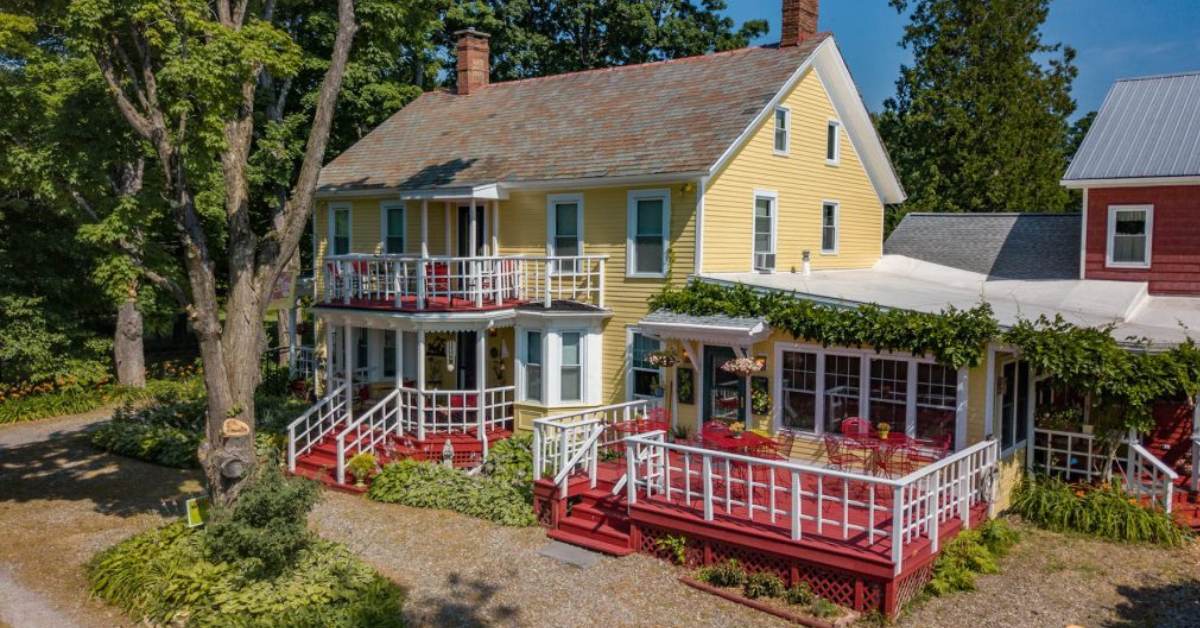 Get the best of both worlds at Saratoga Farmstead, Saratoga's only certified green B&B, where self care and fresh, farm-to-table meals meet. You'll wake up to a fresh breakfast made with homegrown and local ingredients, including organic juices, in-season fruits and vegetables, and fresh eggs, then you can pamper yourself with a therapeutic massage from their in-house masseuse. This custom-tailored spa experience, along with delicious local food and the Farmstead's country charm will make this stay one you won't forget.
The Mansion Inn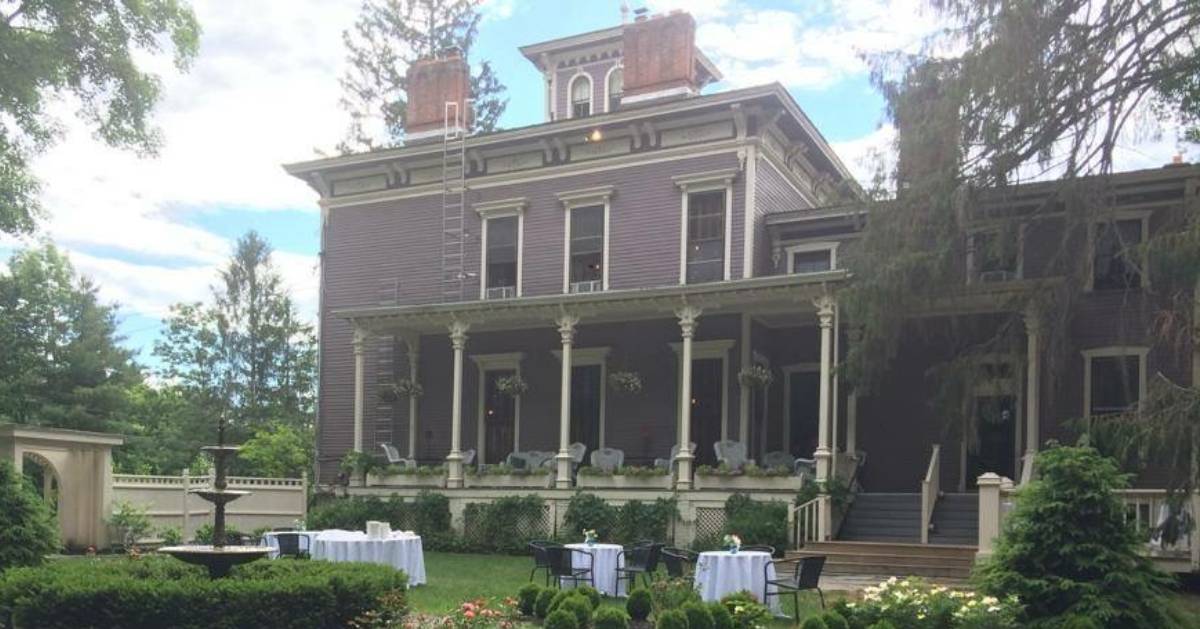 The Mansion Inn is located in nearby Rock City Falls, just a five-minute drive from Saratoga Winery. This is an excellent off-the-beaten-path lodging choice that's perfect for a farm-centric trip. The inn is on the National Register of Historic Places and offers accommodations that perfectly combine old-world charm with excellent modern amenities.
Treat yourself to a country drive, an experience with farm animals, and find farm-fresh food and comfortable accommodations as you discover the wilder side of beautiful Saratoga County!
This article is sponsored by Saratoga County Tourism. Note: The opinions expressed in this article are those of the authors. They do not necessarily reflect the opinions or view of Saratoga County Tourism or its members.