8 Unique Activities In & Near Saratoga That You Might Not Have Thought Of
While the Saratoga area is known for many things - the historic Race Course, the incredible dining, the renowned spas, to name a few - if you're looking to try something different, we've got you covered. Check out eight fun and unique activities or pastimes you might not have thought of below, that are all in Saratoga County.
Destroy, Destruct & Demolish Your Way to Satisfaction at The Relief Room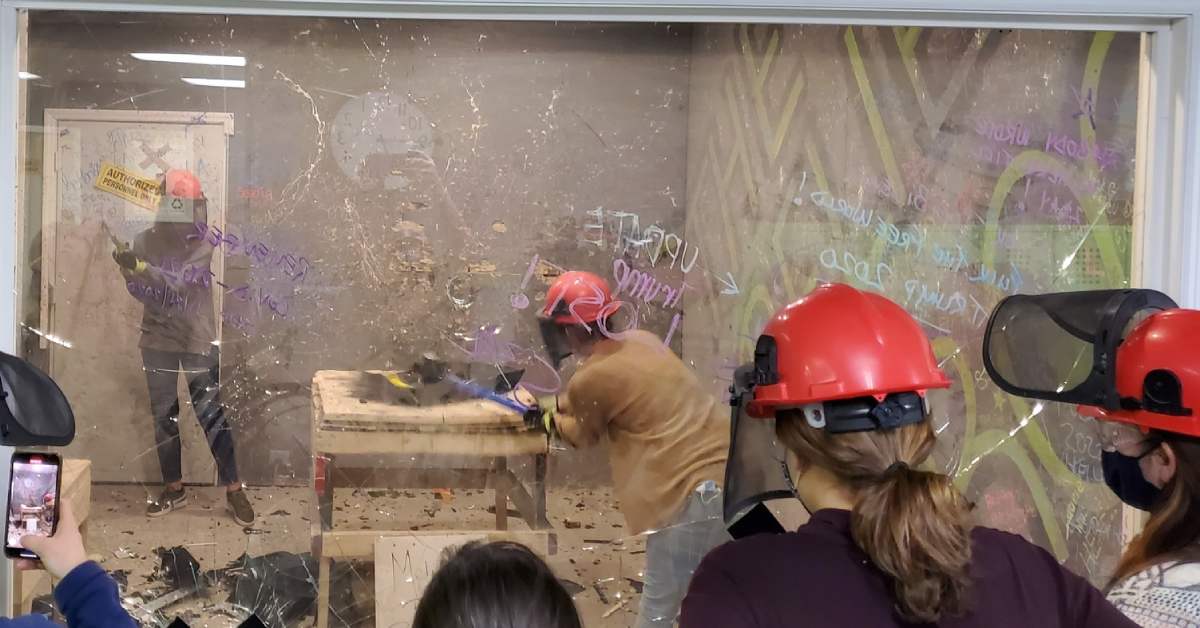 Instead of releasing rage and frustration on inanimate objects in your beautiful home, consider a revitalizing visit to The Relief Room in Malta. You can break, smash, shatter, and otherwise wreck a variety of objects to your heart's content.
The Relief Room is the first of its kind for the Capital Region, where guests can let loose like this in a judgment-free zone. Their individual package pricing ranges from "Annoyed," with one bucket of breakables plus one medium item, to "Heated," which includes two buckets, two items, and one large item.
Examples of medium items to break are small stereos or printers, and larger items could be computer towers, televisions, or even household furniture. There is a maximum of four people per room, per package. Break stuff on your own, or with friends!
Check Out the Largest X-Files Collection of Screen-Used Items in the World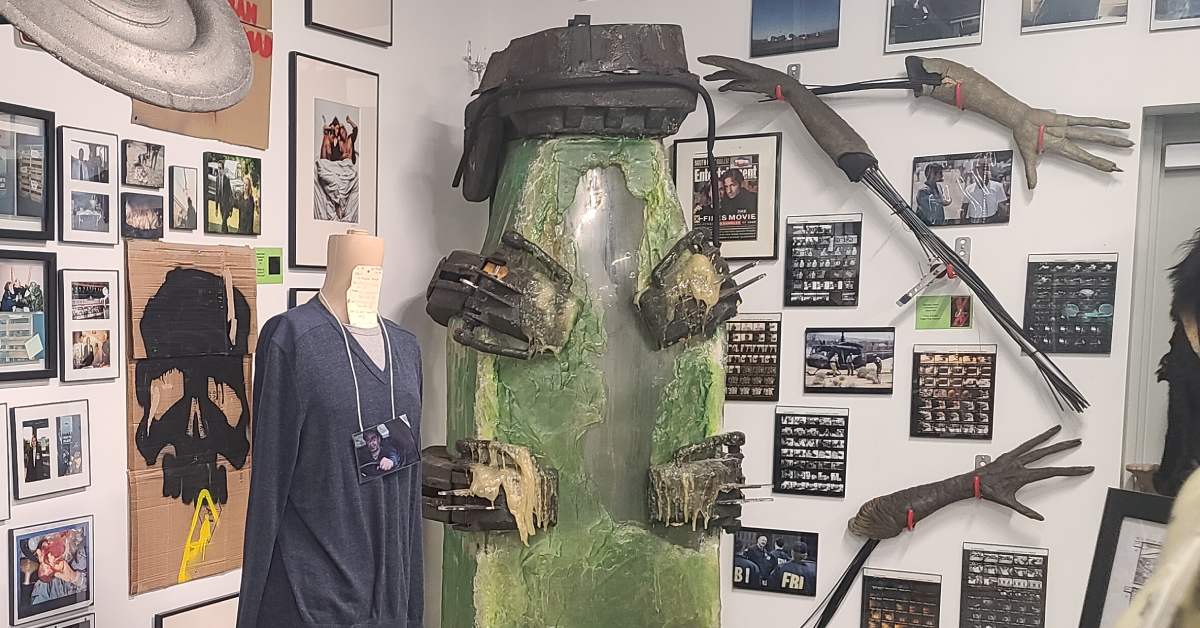 The X-Files Preservation Collection opened in Saratoga Springs in the spring of 2022, much to the delight of local X-Files fans. This impressive museum houses the largest collection of screen-used props, costumes, and set dressings in the world.
The owners have collected these beloved items over many years, and the thousands of features on display at the museum are only a fraction of what they have in their possession. The entire collection serves as a tribute to this show that means so much to so many.
Now that you know the truth is out there, plan a visit to see the Chinga Doll, Mammalian Corpse, Alien Cyro-Pod, and more.
Experience the Capital Region's Largest Indoor Rock Climbing Gym at The Edge Halfmoon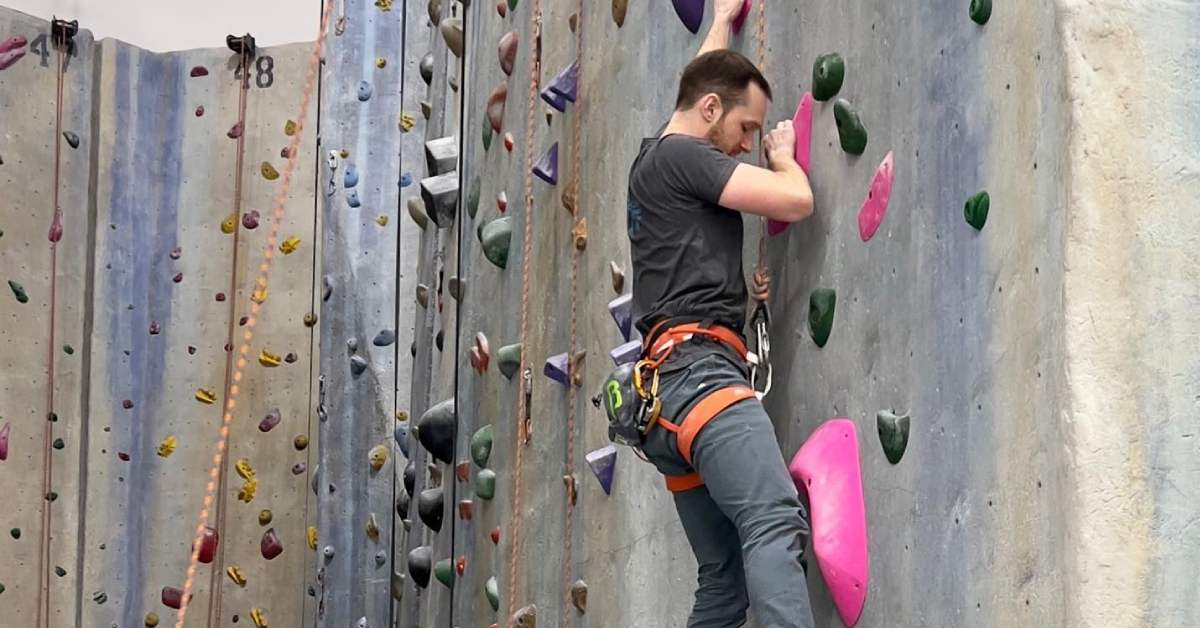 Are you ready to go to the edge? The Edge Halfmoon in Clifton Park is bigger and taller than any other gym within a 100-mile radius. Novice and advanced climbers love this place for their variety of rock climbing routes, range of difficulty offered, and the more-than-reasonable price.
Day pass rates start at $15, gear rental ranges from $2 for a chalk bag to $5 for shoes, and they have memberships and bulk discounts like an annual shoe rental that can keep you saving more if you want to climb regularly.
This 14,000-square-foot facility features textured climbing terrain, a free-standing boulder with seamless padding, routes for climbers of all ages and abilities, and more. Rock climbing is not only great exercise, but also incorporates problem solving, trust, and results in more social and mental health benefits.
Take to the Sky for a Once-in-a-Lifetime Outing at Skydive Saratoga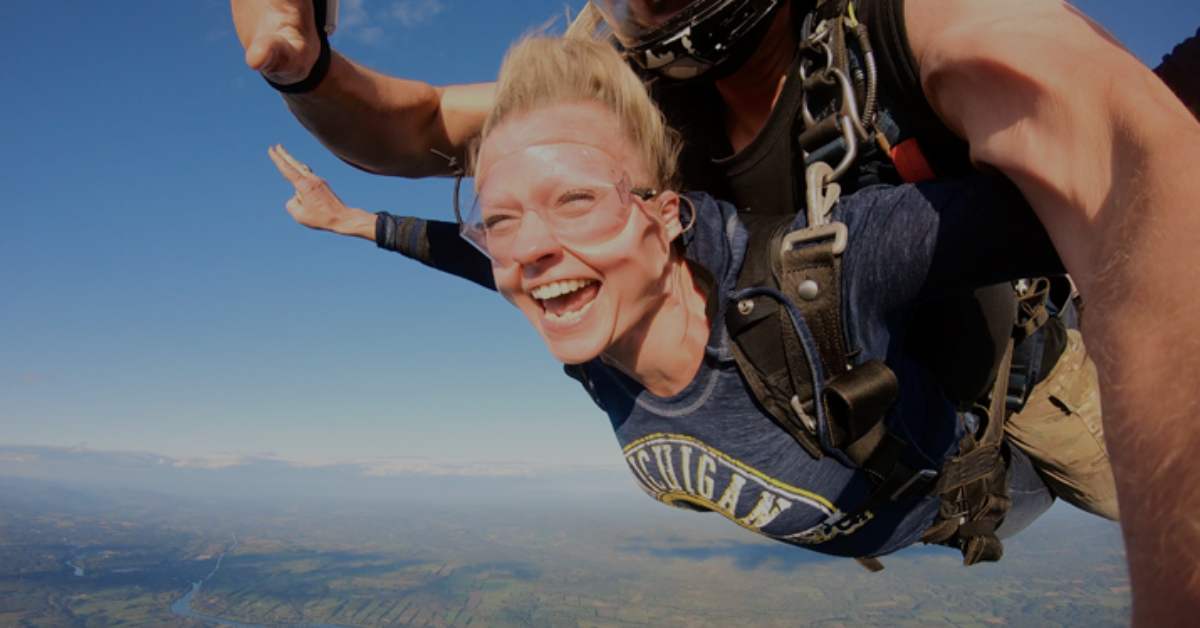 Skydive Saratoga, based in Gansevoort, earns its rave reviews in part because of the fantastic instructors. They're touted as being patient, professional, and capable of making the jumpers feel comfortable and confident making this major leap.
You can trust Skydive Saratoga with a safe, exhilarating, and personalized skydiving experience. For tandem skydiving, where you are strapped to the instructor, guests just need to participate in a 30-minute safety and procedural training beforehand.
Skydive Saratoga operates the only skydiving dropzone in the Adirondacks. They're open seasonally from early May through mid-October. If skydiving has been on your bucket list for awhile, know there's a trustworthy company right in Saratoga County that can ensure the experience of a lifetime.
Go On a Llama Trek With Dakota Ridge Farm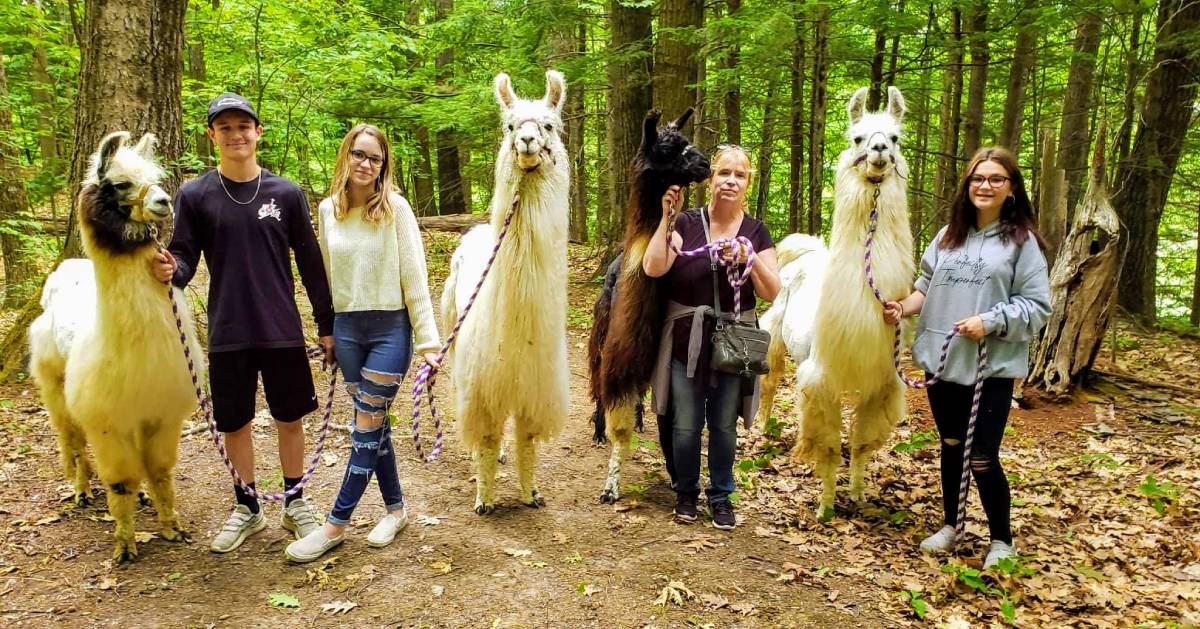 If you're someone who loves visiting livestock on farm tours or when apple picking at area orchards, or if you've ever participated in goat yoga, you might want to add llama treks to your to-do activity list.
Llamas are always a favorite at fair petting zoos, farms, and wherever else you can catch a glimpse of these peaceful, prized animals. Thanks to Dakota Ridge Farm in Ballston Spa, you can go beyond just petting these amazing creatures: now you can hike with them, take a farm tour with them, and if you're in the market, maybe even buy one.
Dakota Ridge Farm offers "llama treks" during the months of April, May, June, September, October, and November. Treks are private (no large groups), go at a slow, steady pace, and last about one hour. Feel free to bring lunch and picnic on the trails - the llamas will carry everything for you!
Ride Around Saratoga Lake on a Floating Tiki Boat With Original Tiki Tours
Original Tiki Tours got its start in Lake George, but now operates on Saratoga Lake as well! Perfect for bachelor/bachelorette parties, or for any group between 1 and 14 people, tiki tours are a fun way to see the sights of the lake while relaxing with friends or family on your own terms.
The group boards a thatch-covered floating tiki boat for a 75-minute tour around the lake. They charge per person, you can also pay to extend the length of the trip, and it's BYOB. In fact, you can even play your own music through their Bluetooth compatible stereo system that can sync to your phone.
Tiki tours are kid-friendly - they have life preserves for 50 pounds and for up to three children; if you have a kid under 50 pounds you can bring a life preserver for them. And, they're even dog-friendly, providing you bring a preserver for the pooch and you're on a private charter.
See Over 3,700 Bottles in One Place at the National Bottle Museum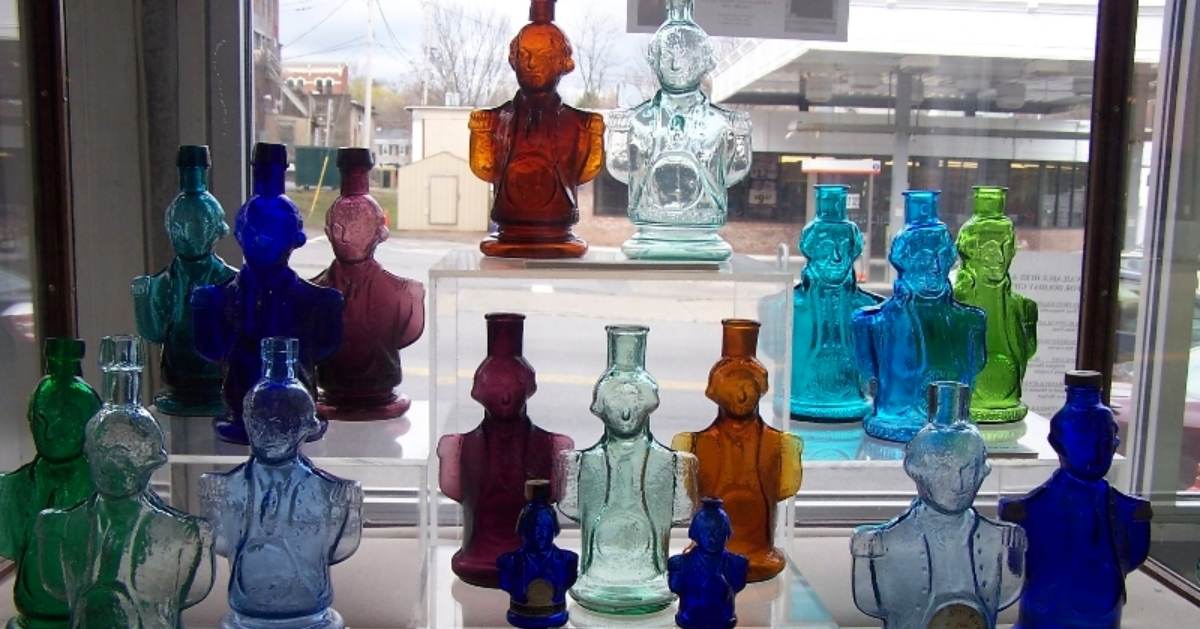 You may know about the National Racing Museum & Hall of Fame and the National Museum of Dance, but have you heard about the National Bottle Museum in Ballston Spa? This hidden gem was established in 1978 and houses an impressive collection of over 3,700 antique bottles, most of which date back to before 1903; that is the year the automatic bottle machine was patented and the industry changed.
Patrons rave about the variety of hand-blown bottles that fill wall-to-wall shelves, the artistic pieces you can find on the second floor, and the creative and organized way the museum puts together the historical facts and interesting information to know.
There is no admission fee, although you can support the museum by grabbing some merchandise from their gift shop before you leave. And, if you donate $5 you get to "adopt" a bottle to take home!
Drink From One of the 21 Mineral Springs Scattered Throughout the Spa City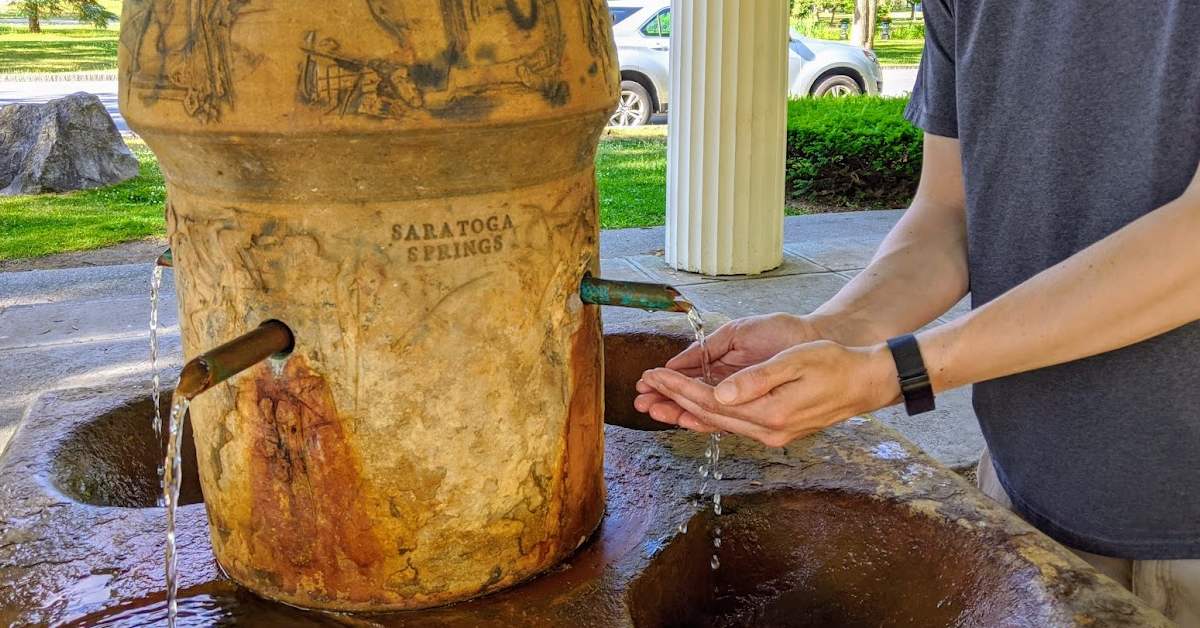 Although this may be one of the more familiar activities on our list of unique things to do in Saratoga, we'd be remiss not to mention the mineral springs this city is known for. They're not only unique in the sense that other municipalities don't have these features, but also in that each is distinct from one another.
Each of the 21 mineral springs in Saratoga varies slightly in its chemical configuration, taste, and even in its healthful properties. The Congress Spring in Congress Park that is pictured above, for instance, is believed to aid dyspepsia and skin ailments.
Try taking a self-guided tour of all of the mineral springs and sampling them yourself! Just keep in mind not all of them flow all year round, although the Congress Spring does.
What's your favorite unique thing to do in Saratoga?
This article is sponsored by Saratoga County Tourism. Note: The opinions expressed in this article are those of the authors. They do not necessarily reflect the opinions or view of Saratoga County Tourism or its members.
For unique eats check out global cuisine in Saratoga >>