Coworking Spaces for Remote Workers in the Saratoga Area
Coworking spaces, short for collaborative working spaces, are neutral spaces where people can work in the same space on individual or group projects. These spaces allow for remote workers, freelancers, or business owners to access necessities—such as Wi-Fi, printers, conference rooms, and more—at a reasonable price. Working in a coworking space is an excellent way to both focus in on projects and network with other professionals.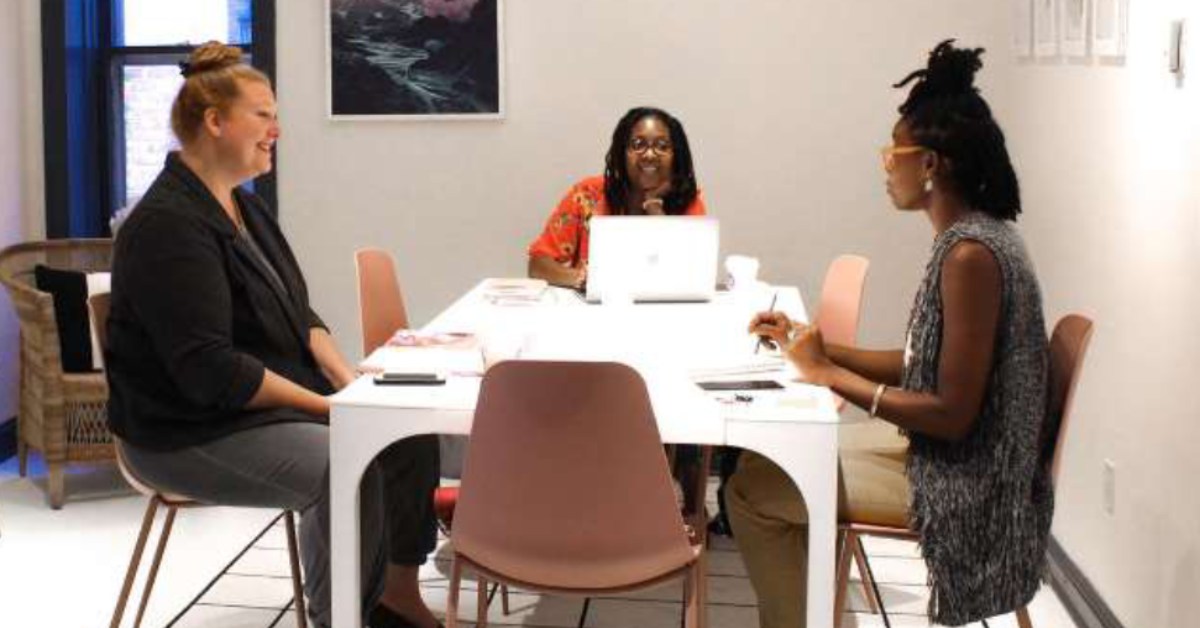 Saratoga Springs has some excellent spots for remote and freelance workers to enjoy a productive work environment featuring all the amenities of an office—without the traditional office setting. Check out these modern coworking environments in Saratoga and the surrounding areas, including Schenectady, Albany, Clifton Park, and Glens Falls.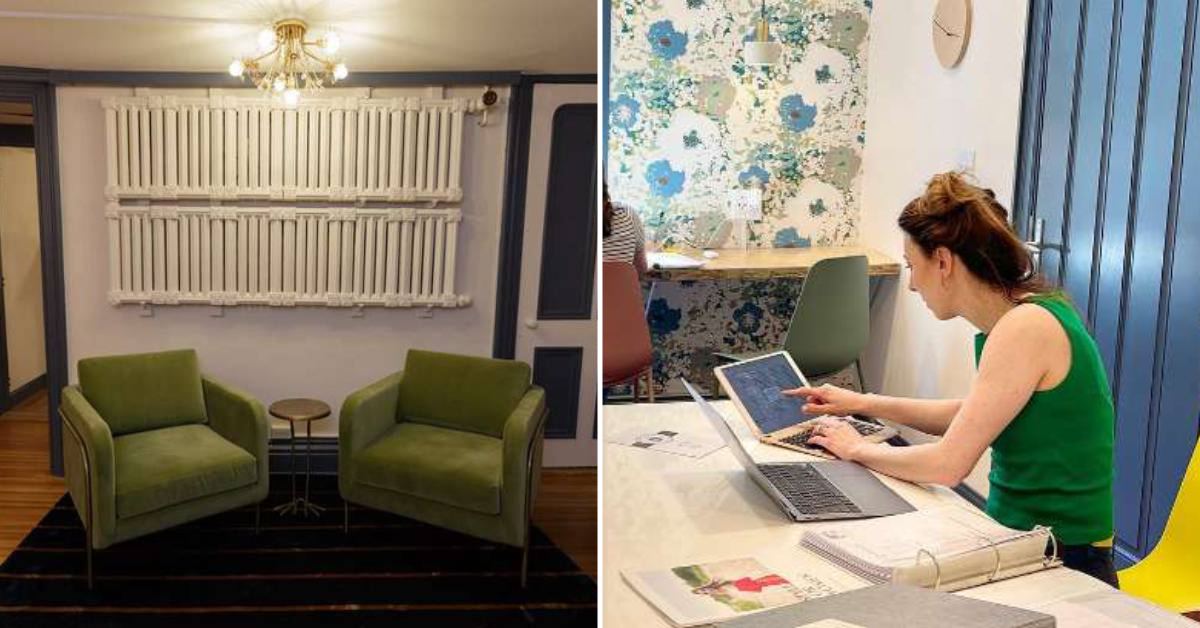 If you're looking for a supportive space where you can focus on work and enjoy a warm camaraderie with fellow professionals, Palette Community is the ideal place for you. You'll have 24/7 access to the space, a diverse & supportive community (anytime) through the Palette app, great internet, printers and scanners, and much more—including unlimited coffee and wine. It doesn't get much better than that.
At both the Saratoga and Schenectady locations, you'll have access to community spaces, conference rooms, semi private workspaces, a tech room, library and flexible offices. The Schenectady location also offers a childcare corner, phone booth, and outdoor patio.
LEARN MORE ABOUT PALETTE MEMBERSHIP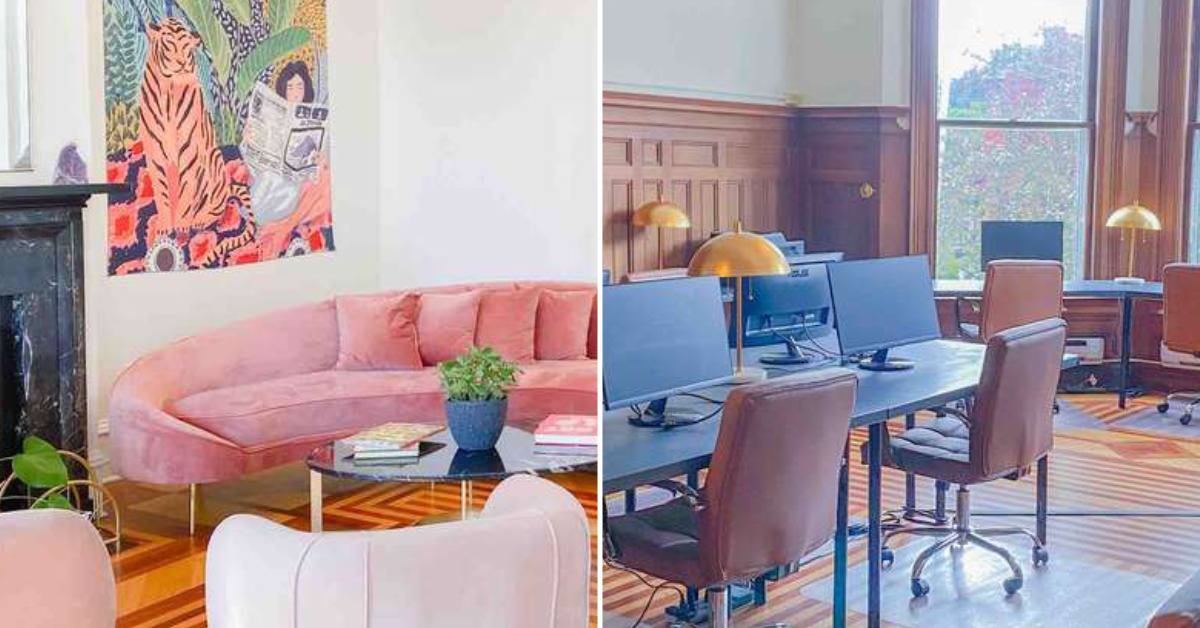 The Worker's Club is a chic & modern coworking space, conveniently located in Franklin Square in downtown Saratoga Springs. Membership plans are all-inclusive and offer a variety of options, from open seating to reserved desks and private offices.
The goal at The Worker's Club is to give you a space to focus on work with no distractions—you don't need to worry about a slow connection thanks to their super-fast fiber internet, plus you'll have full use of their receptionist, mail services, and conference room. Other amenities include complimentary tea & coffee, concierge service to receive guests, and 24/7 keyed access.
CHECK OUT THEIR MEMBERSHIP OPTIONS
Saratoga CoWorks - Saratoga Springs
If you prefer a more industrial vibe with an emphasis on high-end furnishings and professionalism, you may prefer Saratoga CoWorks. Currently, this coworking space has three locations in downtown Saratoga. Each one has a variety of options, including private offices, hot desks (with no assigned seating), day passes, and more.
All spaces offer copiers, scanners, and printers as well as complimentary beverages and snacks. Kids are not allowed in the space, but you can interview to bring your pup along!
WorkSmart Coworking and Meeting Space - Glens Falls
WorkSmart Coworking and Meeting Space believes in the importance of community. Working from home may be convenient, but it isn't always the best option for everyone! If you are searching for a space to share and learn skills and ideas, this is an ideal spot.
WorkSmart offers private offices, dedicated desks, and shared workspaces. Along with access to common rooms and phone rooms for private calls and meetings, membership includes free coffee & tea and access to member only events & workshops.
Hangr Coworks - Clifton Park
If you need a space with premium-grade tech and a focus on productivity, Hangr Coworks in Clifton Park is a fantastic option. Hangr offers a variety of amenities, such as video & teleconferencing rooms, an event space, and even a podcast room. They also host happy hours and events, and they offer bean-to-brew coffee and craft beer on site.
BEAHIVE Albany - Albany
BEAHIVE is one of the longer-running coworking spaces in the area, so you know they have their focus locked in. The community is inviting and accessible, with an ethos based on giving creatives, entrepreneurs, and remote workers a voice and plenty of support.
The Albany space is a former Architect's studio, so it's open, with a mix of shared areas, meeting rooms, and a lounge. BEAHIVE also has satellite locations in Beacon, Cold Spring, and Newburgh!
Looking for more info about what's happening in the Saratoga Springs business world? Check out the Saratoga Business Journal, your resource for a variety of industry happenings in the Spa City.