Saratoga Day Trips: South Glens Falls
South Glens Falls is located in northeastern Saratoga County about 15 minutes north of Saratoga Springs.
In the mid 19th century, the Hudson River provided the power for the paper mills and South Glens Falls is still home to paper mills like Finch Paper today.
Today South Glens Falls is a hot bed of wonderful restaurants from Massie's to the Peppermill, just a couples of the great dining establishments with lots of local flavor!
The village is also part of a Regional Bike Trail along the Hudson River, which allows riders to enjoy cool breezes off the river as they peddle through town.
On the north end, on the Hudson River, right before you enter Glens Falls is Cooper's Cave, one of the inspiration for James Fenimore Cooper's novel The Last of the Mohicans.
For more information, please visit the Official Site for South Glens Falls.
South Glens Falls, NY Listings
Betar Byway
South Glens Falls, NY
The Betar Byway in South Glens Falls is a great walking trail for any time of year. Enjoy walking, jogging, or biking along this 3.4-mile trail.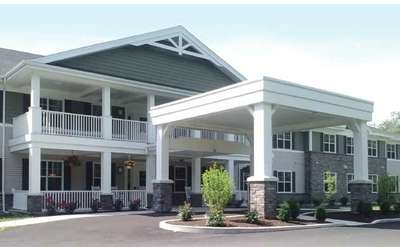 Home of the Good Shepherd - Moreau Residence
South Glens Falls, NY
Home of the Good Shepherd focuses on treating residents as individuals to best meet their needs and encourage an active lifestyle. All residents receive professional care in a warm, home-like environment, with staff ready and waiting to help.
On Time Auto Detailing & More ... Boats & Bikes Too!
South Glens Falls, NY
Mobile detailing-we come to you! Cars, Trucks, Boats and Motorcycles- included in our service: hand wash, dry and wax, vacuum and shampoo, cleaning of vents, under the seats, in between the seats and console, trunk, door jams, seats, windows & tires.