Get Spooked In & Around Saratoga During Halloween Season
Looking to get scared and have fun this Halloween season in the Saratoga area? We've rounded up the spookiest spots and events to check out that are sure to get you into the Halloween spirit.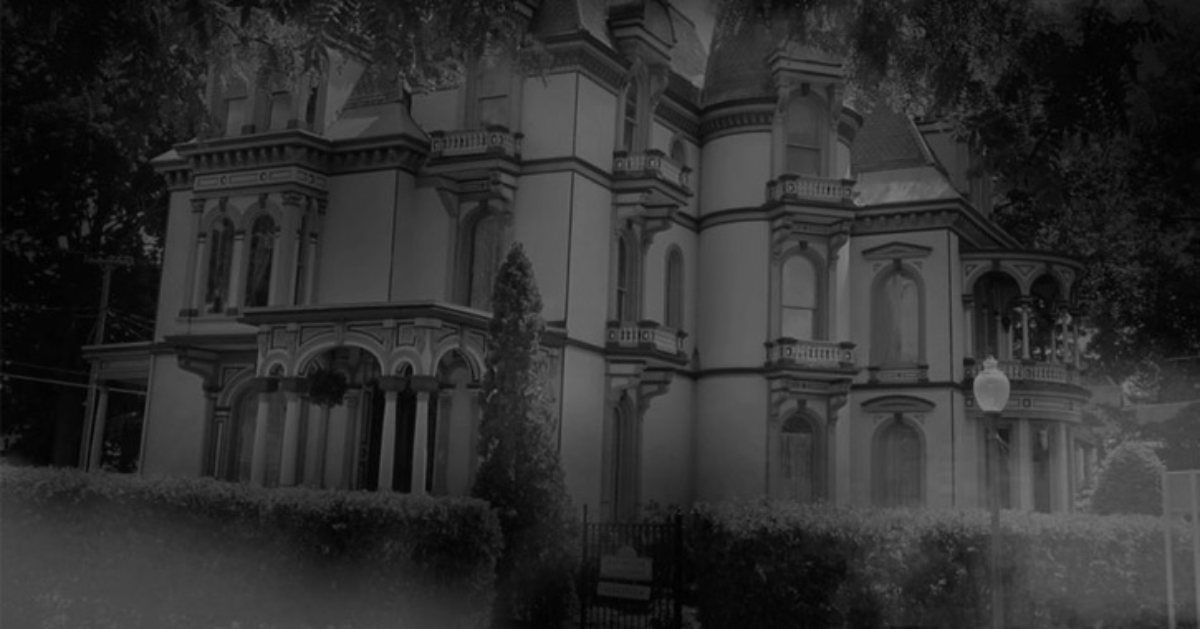 Enjoy a 90-minute walking tour around Saratoga with Haunted Saratoga Ghost Tours and meet the spirits who have appeared in the area over the past several hundred years! If you're interested in a family-friendly spook, this is an excellent option - you will meet some spirits, but most are friendly and all have great stories to tell about Saratoga's history.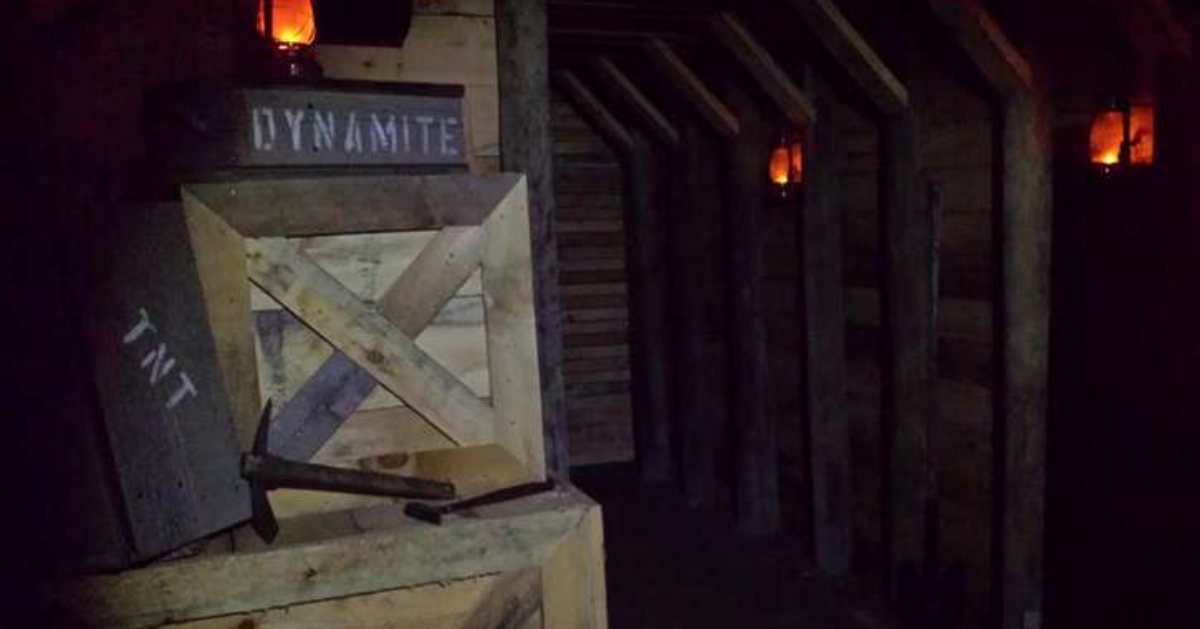 Visit Nightmares at Liberty Ridge Farm in Schaghticoke and watch as your worst fears are brought to life! This year, Nightmares will feature the Farmer's Haunted House, Field of Screams, Underground Tunnel, 3D McCobb Manor, and the Forest of Fear. Experience all these haunted attractions for the price of one this Halloween season.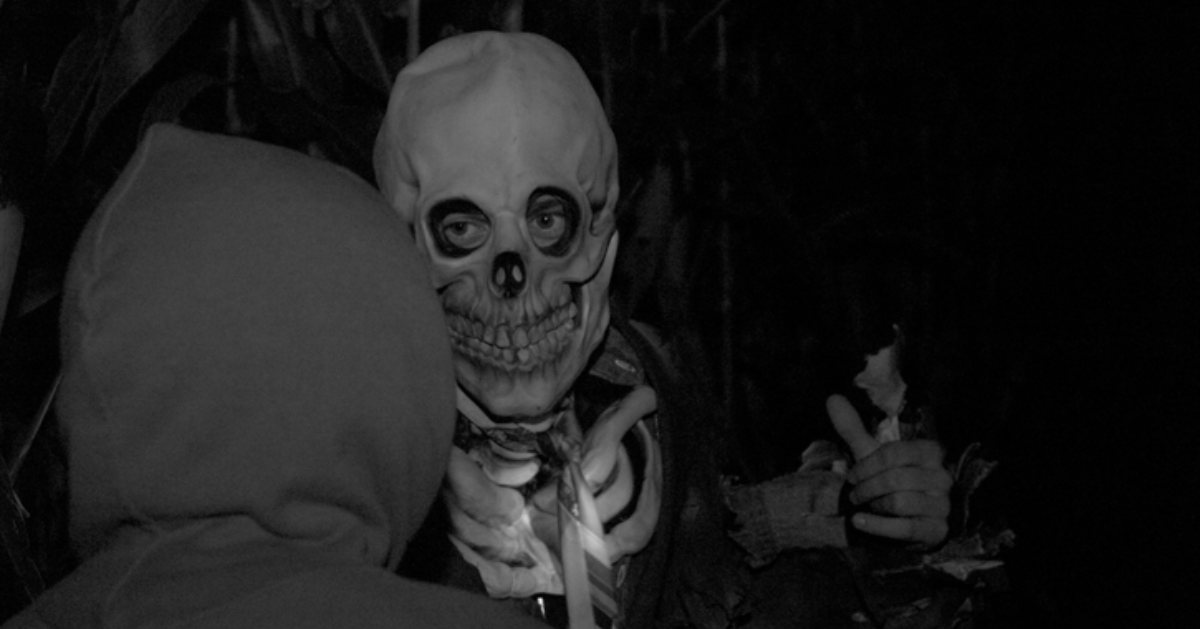 Schuyler Farms in Schuylerville features a haunted corn maze every Friday and Saturday night in October. Check out the "sTALK of the town" and be prepared for a scary good time. They are also open for a traditional corn maze experience during the day.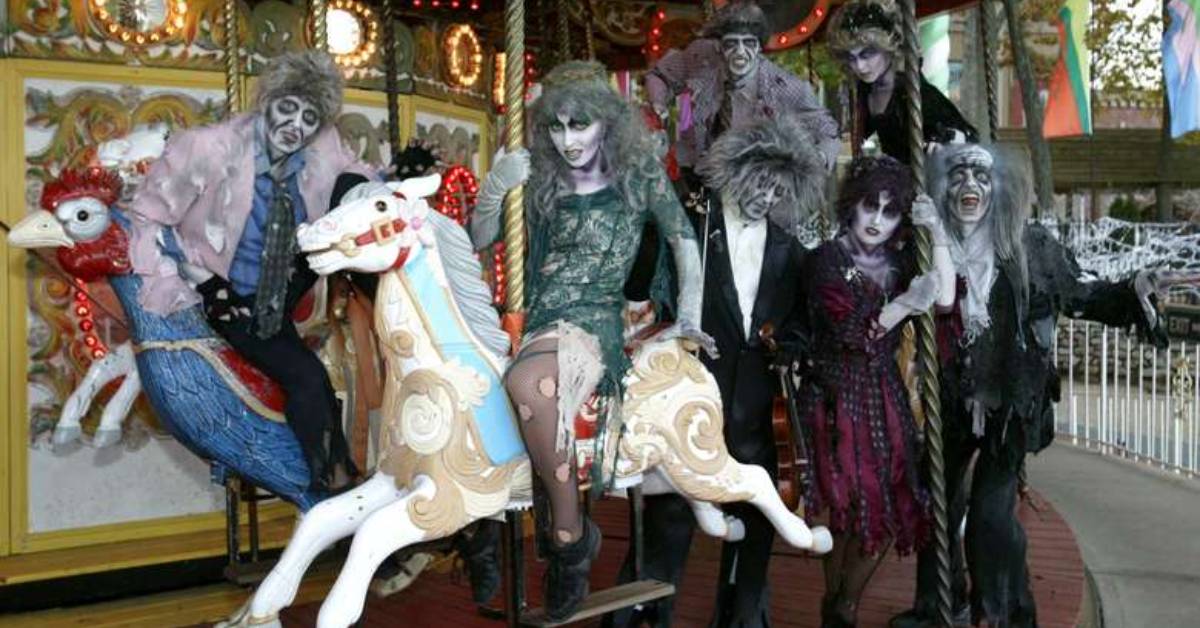 Explore The Great Escape this fall and you can enjoy the rides and usual fun during the day, but beware of the ghoulish souls who wander the grounds at night! Once dark comes at Fright Fest, you can expect to see zombies, ghosts, mummies, mutant rats, and other terrifying characters whose sole mission is to scare you.
Ghosts of Saratoga Trolley Tours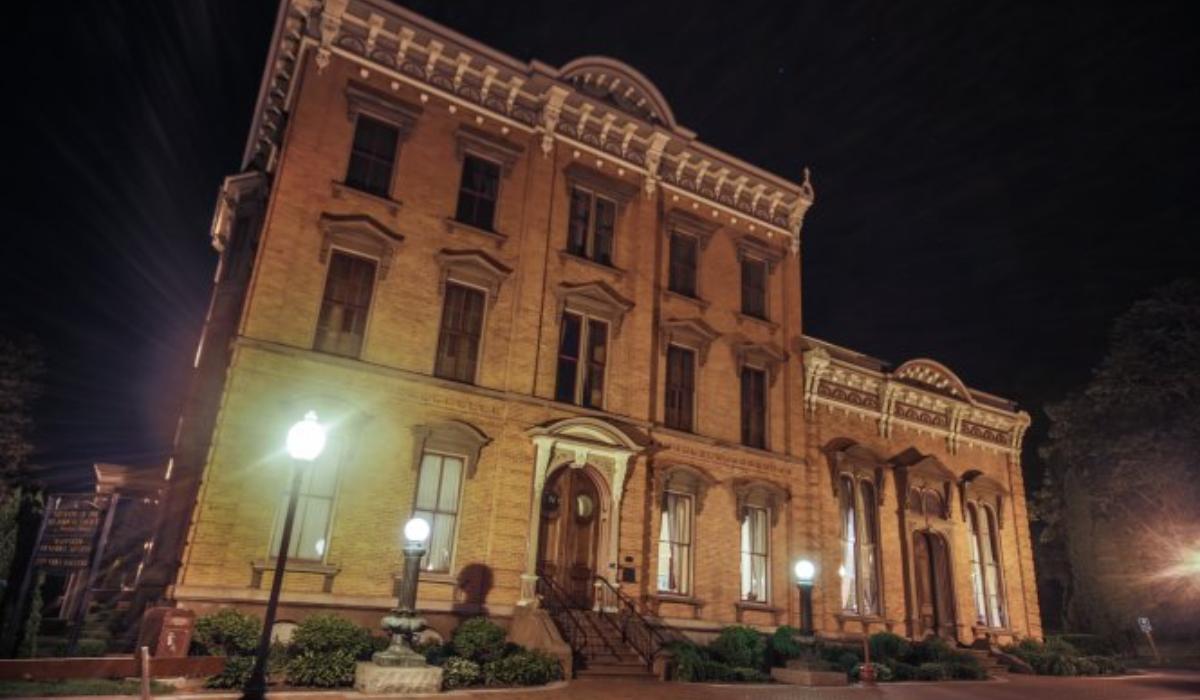 Discover the paranormal side of the Spa City at one of this year's Ghosts of Saratoga Trolley Tours, hosted by the Saratoga Springs Heritage Area Visitor Center and the Saratoga Springs History Museum/Canfield Casino. This unique 90-minute trolley tour will bring guests to numerous ghostly locations in Saratoga, including the second floor of the famous Canfield Casino. Learn about local paranormal stories from historian Charlie Kuenzel and experience a fun-filled evening of eerie entertainment.
Advanced reservations are required, and the 2023 season tours will be held on Thursdays, October 5, 12, 19, and 26, from 7:00pm-8:30pm. Call the Saratoga Springs Heritage Area Visitor Center to make your reservation ($35/adult).
Double H Haunted Hayrides
Double M Haunted Hayrides in Ballston Spa is back for another season of haunted hayride adventures. Join them for a spooky ride through dark woods that are rumored to be filled with spirits and creatures of unimaginable beings. Then, head out on foot to a number of haunted attractions, including The Last Inn, Brutality, and Blood Moon Farm.
Field of Horrors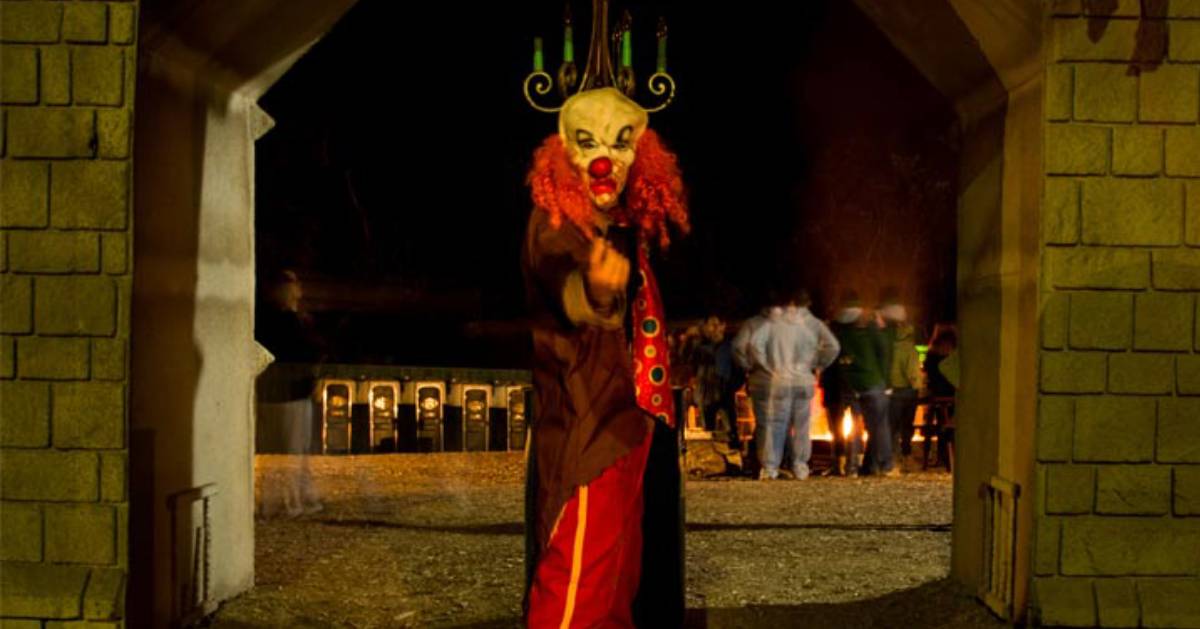 Field of Horrors in Troy offers a variety of horror attractions for the price of one, such as The Crypt, Return of Mummy's Curse, Dr. Morbid's Haunted House, and Condemned Manor. This horror event is not recommended for children under 10.
Hollowed Harvest: Wicked Labyrinth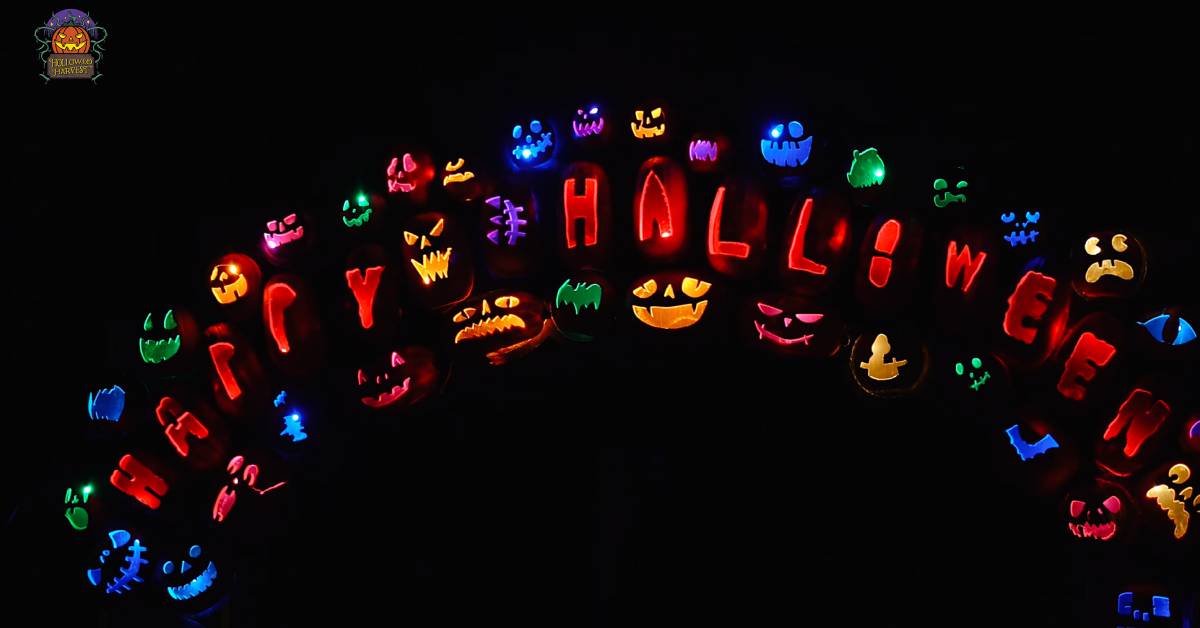 Located at the Armory Studios NY, Hollowed Harvest: Wicked Labyrinth is a family-friendly attraction featuring beautifully carved and arranged jack-o'-lanterns designed to amaze audiences of all ages. Now in its fourth year, Hollowed Harvest will be held on select dates from September 22 - October 31, 2023. See the full schedule on their website and buy your tickets.
VIP Ghost Tours at the Canfield Casino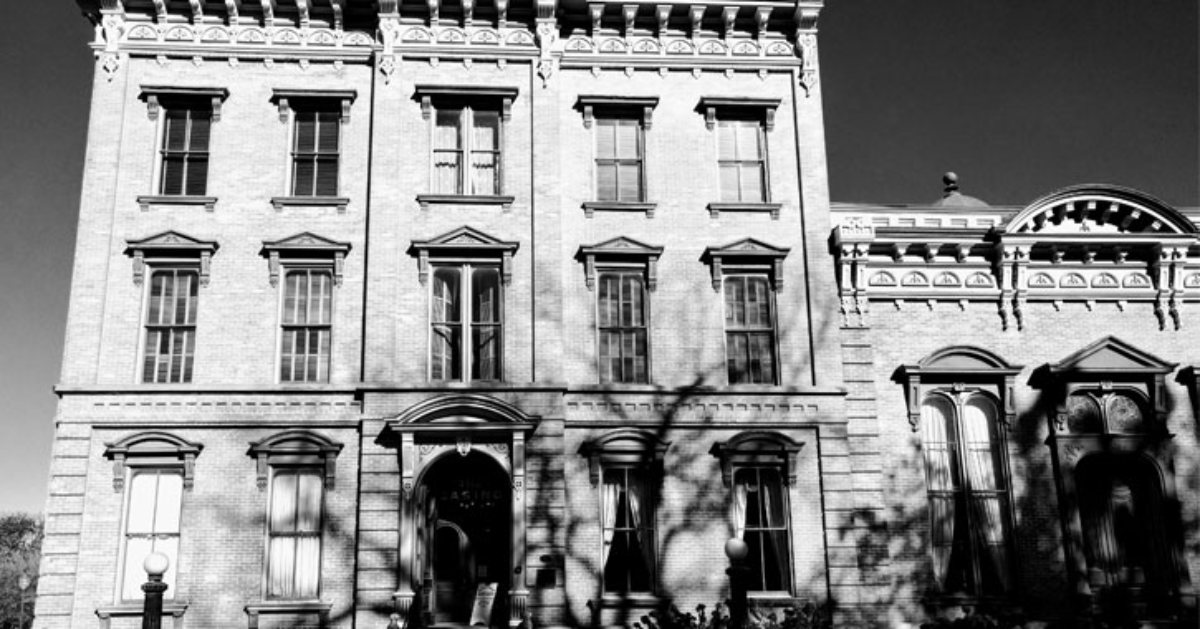 The historic Canfield Casino in Congress Park is more than just a venue for weddings and special events. It's reportedly home to ghosts of the many men and women who partied and gambled the night away over 100 years ago. On Monday, October 30, 2023, the Saratoga Springs History Museum will host VIP Ghost Tours of the Canfield Casino. Sign up and explore one of Saratoga's spookiest buildings.