Shop Local & Find Saratoga's Top Mother's Day Gifts for 2023
Whether you're living under the same roof or miles apart, Mother's Day is the perfect time of year to send the moms in your life a little extra love. To inspire you, we've begun rounding up some of the best Mother's Day gift ideas that are available locally in the Saratoga area.
2023 Saratoga Mother's Day Gift Guide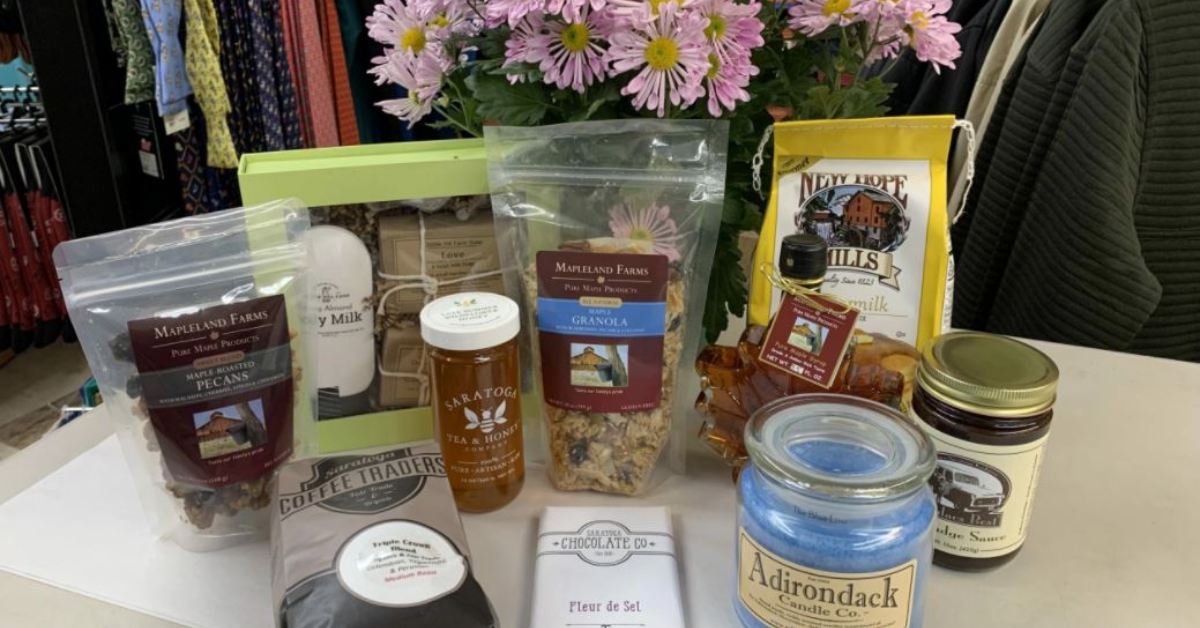 Impressions of Saratoga
Let Mom know how much you care by ordering her a pre-assembled Porch Package from Impressions of Saratoga. Each Porch Package includes a variety of local products and Saratoga specific items. Visit their website and check out the packages they have put together, including a Chocolate Lovers Porch Package, a Saratoga Mini Retreat Porch Package, and more.
deJonghe Original Jewelry
Would your mom love to receive a beautiful piece of jewelry for Mother's Day? deJonghe Original Jewelry has a Mom Jewelry collection featuring a Mom Birthstone Bracelet, a Forged Circle Pendant, and more. All pieces can be made to order.

Saratoga Candy Co.
Saratoga Candy Co. is taking care of Mother's Day - sweet style! There are so many ways to thank Mom for all she has done for us, and lots of goodies to choose from to make you Mom's favorite. Browse the candy shop's collection of chocolates and treats.

Sunnyside Gardens
Purchase beautiful flowers from Sunnyside Gardens in Saratoga Springs. They offer pansies, hanging baskets, mums, daffodils, tulips, and more. Pick your order up at the garden center, and then drop them off at your mom's home to make her day!