Your 2023 Holiday Bucket List for Saratoga County
Saratoga County, located in Upstate New York, features a variety of attractions, restaurants, and more to keep its visitors busy. Not only that, but there's no better time than the holiday season to explore all that the area has to offer. Whether you're a local resident or a visitor, check out this holiday bucket list for some of the most exciting and festive things to do in Saratoga County.
Stroll the Saratoga Springs Victorian Streetwalk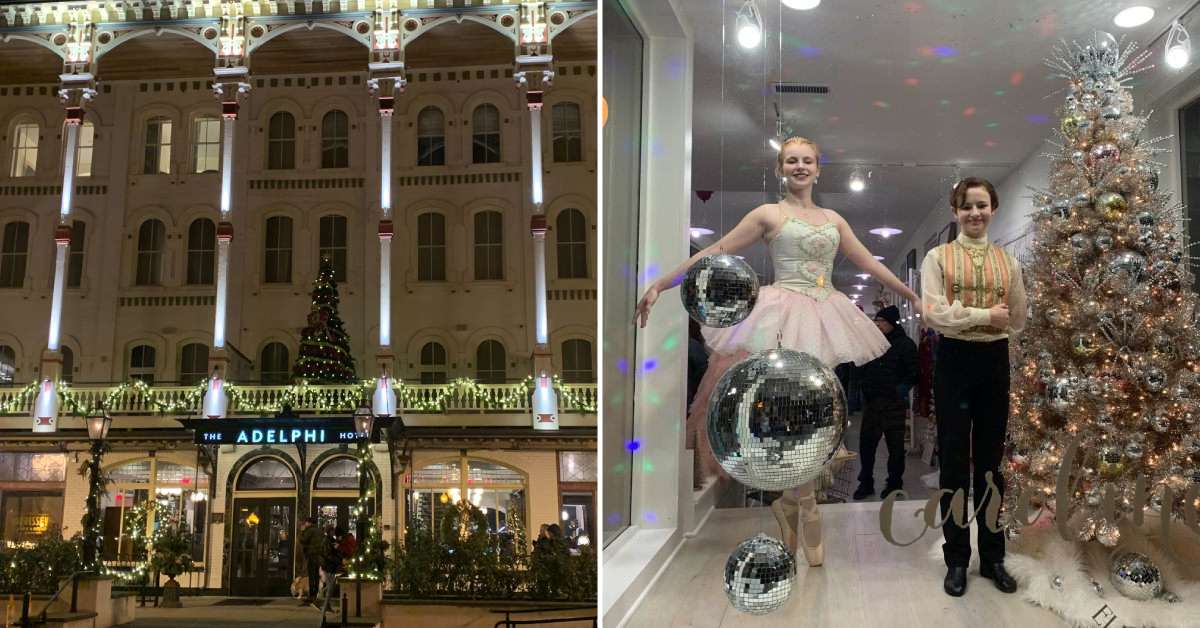 Kick off your holiday adventures in Saratoga County with the annual Victorian Streetwalk on November 30 in Saratoga Springs. Venture into downtown, where Broadway Street is transformed into a winter wonderland for all to enjoy. Admire the beautifully decorated storefronts, stroll among twinkling lights, and immerse yourself in the festive entertainment on the street. Kids can visit Santa and Mrs. Claus, and at the end of the night, all attendees can look forward to the big Saratoga Christmas tree lighting.
Once you check out all of the street festivities, head to the Saratoga Springs City Center to see hundreds of beautifully decorated trees, wreaths, and centerpieces at the Saratoga Festival of Trees. Wander through the exhibit, marvel at the imaginative designs, and get inspiration for your own holiday decorations! These events are the perfect way to get everyone in the holiday spirit.
Celebrate the Season at Holiday Parades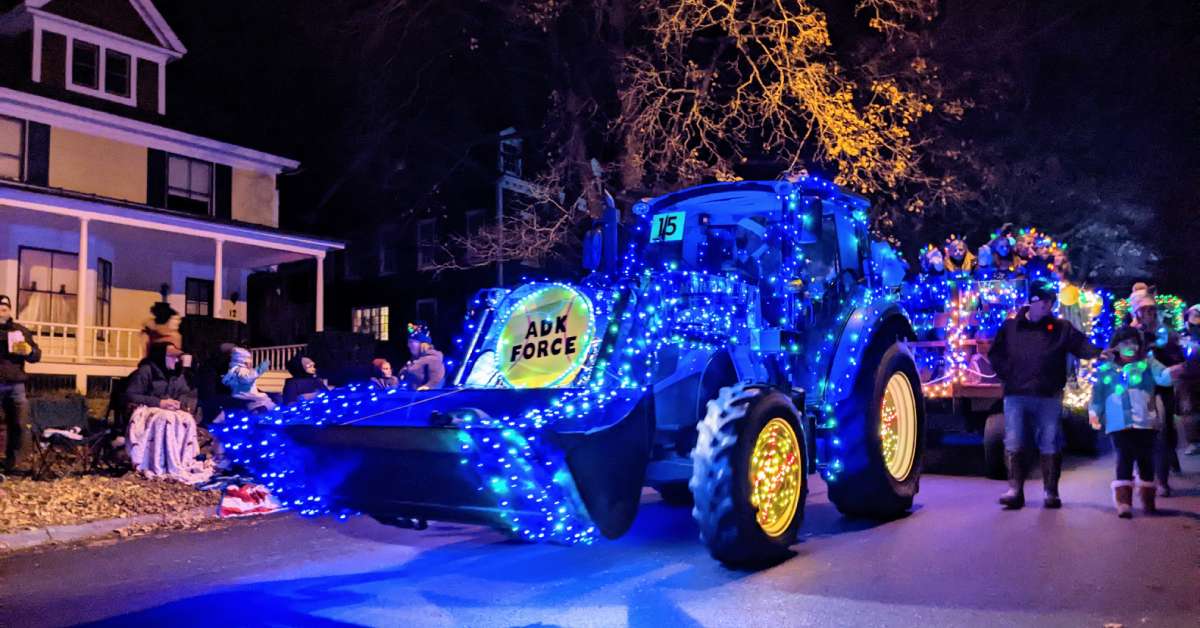 No holiday season is complete without the excitement of the festive parades that fill the streets of each town in Saratoga County. From the Ballston Spa Holiday Parade to the South Glens Falls Fire Company Holiday Parade, there are several events to choose from. Other options just outside of Saratoga County are Granville's Holiday Parade and Lighted Tractor Parade. So, bundle up and head out as floats, decorated cars, and more make their way through the towns.
Cozy Up at a Local Folk Music Venue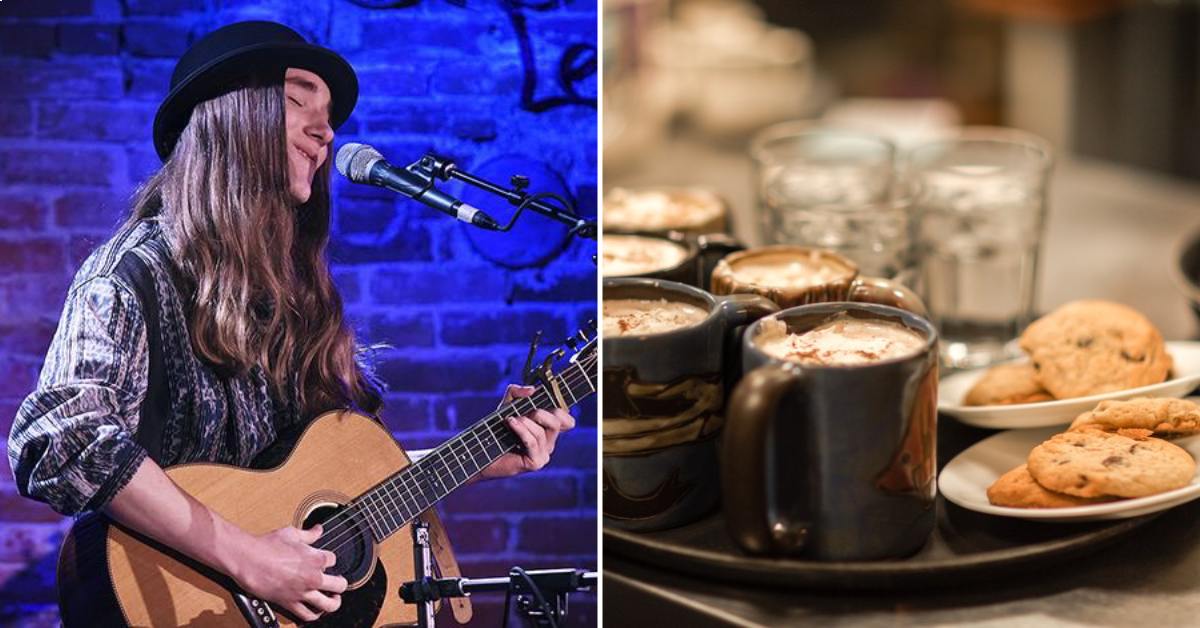 Take a break from the holiday hustle and bustle and enjoy a warm beverage and a sweet treat. Caffè Lena in Saratoga Springs offers light snacks, regional brews, wines, and homemade desserts to munch on while enjoying a live show. From open mic night to performances by local musicians and more, you'll find an event happening here almost every night!
Or, swing by one of Saratoga County's many cozy cafes or bakeries. Stop by Sweet Mimi's Cafe & Bakery for brunch and baked goods, the Country Corner Cafe for a hearty breakfast, or Saratoga Gluten Free Goods for some delicious gluten free treats.
Attend a Local Holiday Craft Fair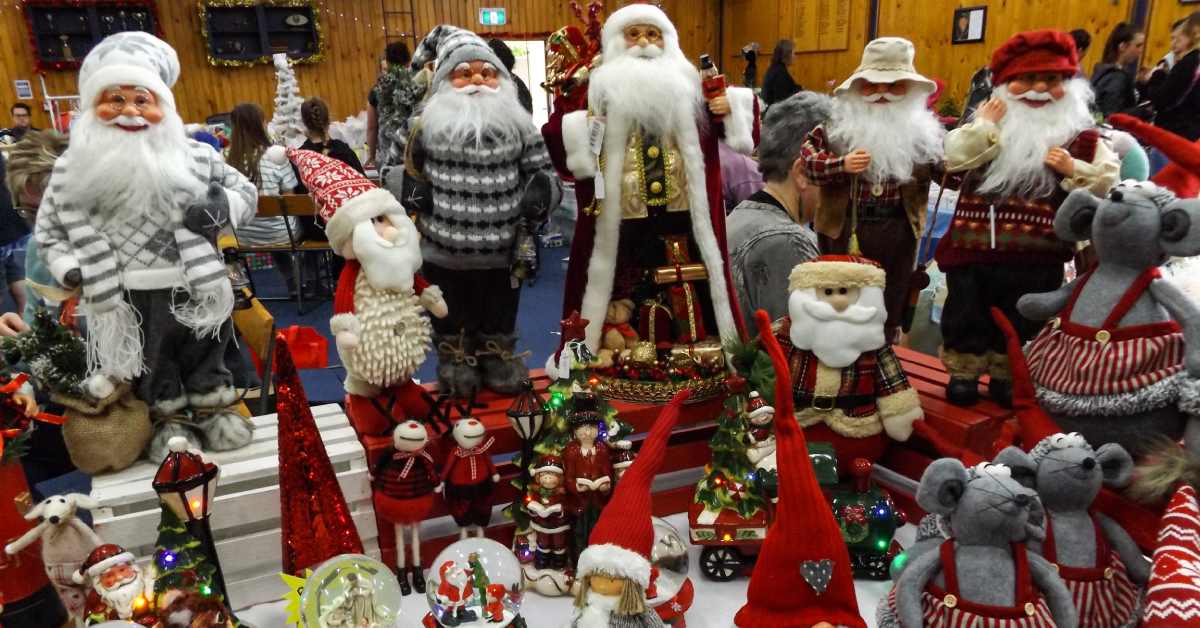 Keep an eye out for the numerous craft fairs happening throughout Saratoga County during the holiday season. From handmade ornaments and nifty crafts to artisanal goods, you'll find a variety of locally made items, including jewelry, clothing, home decor, and more. The annual Saratoga Holiday Craft Marketplace in Saratoga Springs and the Adirondack Holiday Festival in Glens Falls are popular, must-attend craft fairs in the area.
Hear Wondrous Melodies at SPAC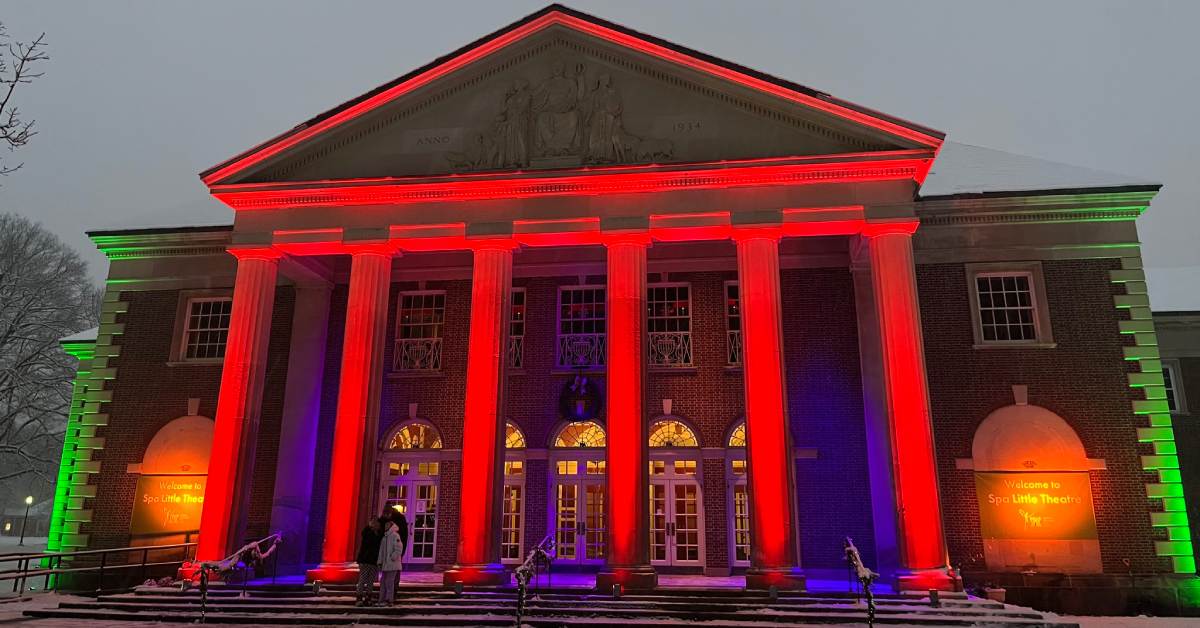 Elevate your holiday experience with a live concert at the Saratoga Performing Arts Center. This year, the Spa Little Theater will feature a 'Sounds of the Season Holiday Concert Series' that includes amazing performances by Kings Return, Time for Three, and Kat Edmonson. The intimate venue offers a cozy setting and incredible acoustics that will make your night one to remember.
Browse Shops & Boutiques in Ballston Spa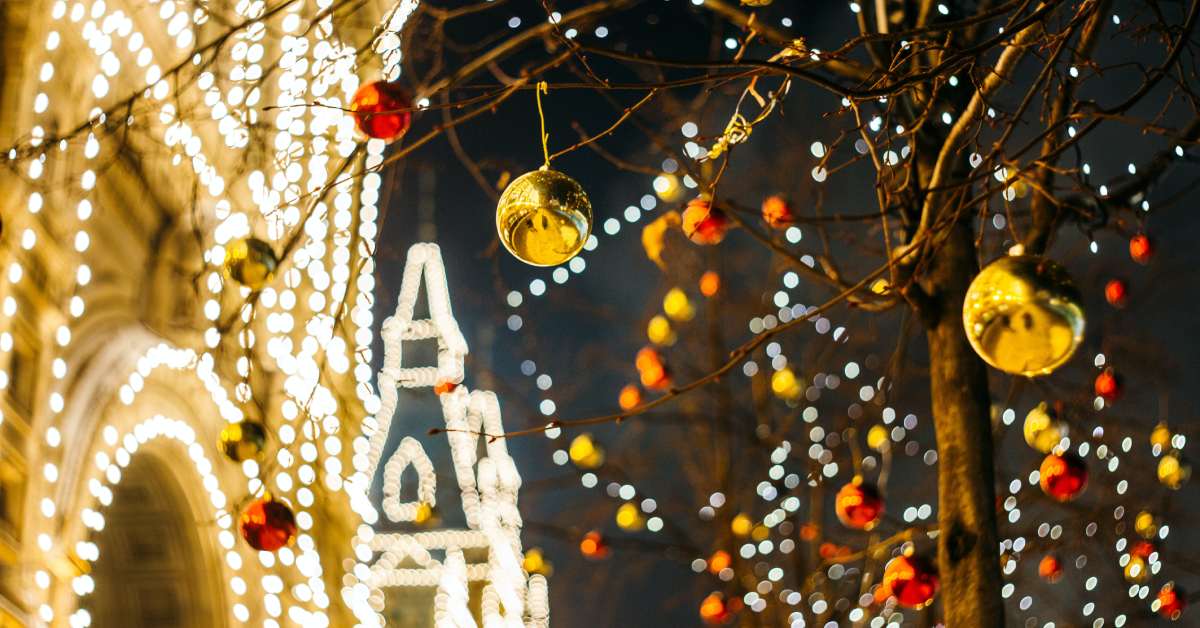 Ballston Spa, a charming village in Saratoga County, is known for its cozy shops and boutiques. During the holiday season, visitors can browse the variety of shopping centers for unique gifts in the area. Explore local stores, galleries, and craft shops to discover one-of-a-kind items that make for thoughtful presents. You'll also find an array of locally-themed holiday decorations and ornaments to add a memorable touch to your own celebrations.
Shopping can be exhausting, so refuel and indulge in a delicious meal at The Iron's Edge in Ballston Spa or Carson's Woodside Tavern in Malta afterwards. Both restaurants offer a wide range of food, draft beer, and a good time!
Ring in the New Year in Saratoga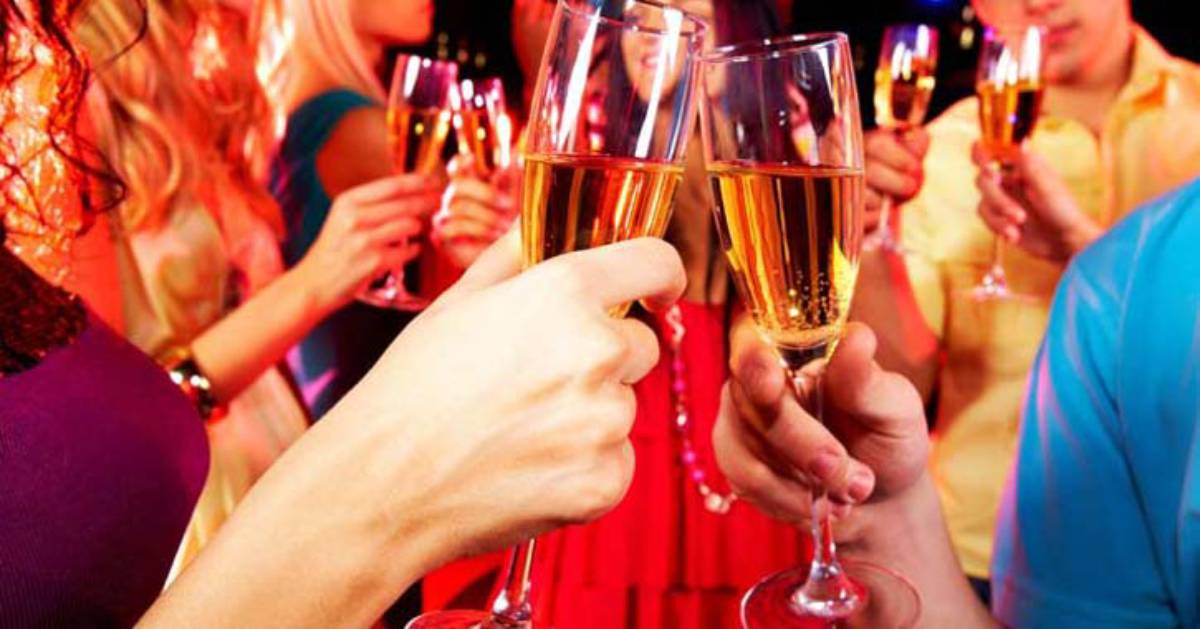 To wrap up your holiday season festivities, welcome the New Year at the Saratoga New Year's Fest celebration. This family-friendly event features live music from big names like The Gibson Brothers and Joan Osborne, fireworks, and more, ensuring a memorable way to say goodbye to the old year and welcome the new one. As friends and family in the community come together to celebrate, you'll find yourself surrounded by the infectious joy and anticipation of a fresh start in the new year.
Saratoga County offers an array of holiday activities and celebrations to make your 2023 festive season special. So make your holiday bucket list, check it twice, and get excited to experience Saratoga County in a new way this year!
Check out Saratoga's best lodging >>
Explore more exciting events in the area >>
This article is sponsored by Saratoga County Tourism. The opinions expressed in this article are those of the authors. They do not necessarily reflect the opinions or view of Saratoga County Tourism or its members.