Give Back During the Holidays: Charities & Non-Profits in the Saratoga Area
Spread some holiday cheer beyond your family, friends, and loved ones this holiday season. There are many different ways you can give back to the Saratoga community around the holidays with food drives, charity events, and more.
Attend a fundraiser or donate your time and/or money to a local charity or a national organization with an active chapter in the Saratoga region. Take a look at the options below, and offer a helping hand this season!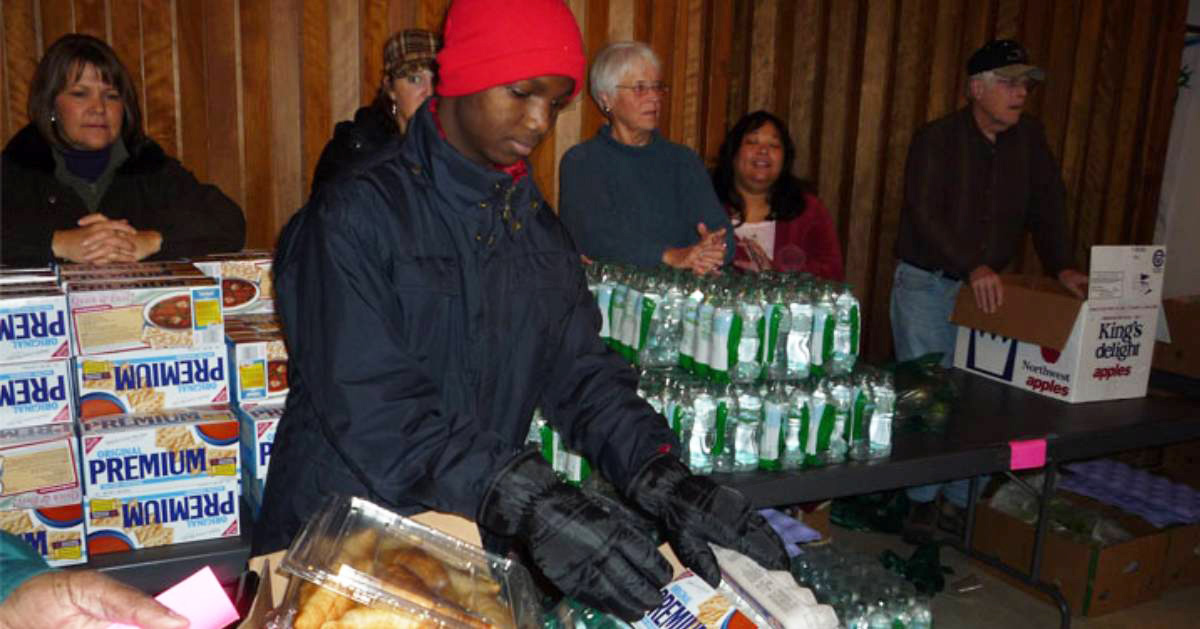 Local and Regional Charities & Non-Profit Organizations
This is the regional office raising awareness and funds for the St. Jude Children's Research Hospital. Their mission is to advance cures, and means of prevention, for pediatric catastrophic diseases through research and treatment. Consistent with the vision of their founder Danny Thomas, no child is denied treatment based on race, religion, or a family's ability to pay.
2 Pine West Plaza, #202
Albany, NY 12205
518.944.2750
Double H Ranch is a member camp of the SeriousFun Children's Network. Every summer, they welcome more than 100 children from around the world who are dealing with critical or life-threatening illnesses and enable them to experience the magic of the Adirondacks and the pure joy of summer camp in a safe environment. Double H also offers an Adaptive Winter Sports program, plus spring and fall family programming.
97 Hidden Valley Road
Lake Luzerne, NY 12846
518.696.5921
In addition to the food pantry, which is open year-round, the Franklin Community Center provides holiday food baskets at Thanksgiving and Christmas to hundreds of less fortunate people within our community.
With the help of local churches, civic groups, and businesses, local residents are able to enjoy a delicious holiday meal that otherwise may not have been possible.
You can donate money, food, clothing, and household items, including furniture, to the Franklin Community Center.
10 Franklin Street
Saratoga Springs, NY 12866
518.587.9826
Grassland Bird Trust is a non-profit land trust working to conserve critical habitat for New York's endangered, threatened, and at-risk grassland birds. Grassland Bird Trust is critical to the survival of short-eared owls in New York State. They have conserved over 200 acres of critical habitat in the Washington County Grasslands Important Bird Area. The site is managed for the owls and other grassland birds, and your support is needed to seize more opportunities to conserve hundreds of more acres.
PO Box 82
Fort Edward, NY 12828
518.499.0012
The Giving Circle, Inc. celebrates community and the concept of one person, one community by reaching out to another in a cycle of giving. Through interconnectedness, interdependence, and the expanded power and possibility created by our love, support, compassion, and cooperation, we will make a difference in the quality of people's lives.
PO Box 3162
Saratoga Springs, NY 12866
This nondenominational Christian housing organization coordinates all aspects of habitat home building in our local area - fundraising, building site selection, partner family selection, house construction, and mortgage servicing.
1373 US Route 9
Moreau, NY 12828
518.793.7484
The goal of Jake's Help From Heaven is to assist children and their families affected by debilitating illnesses including neurological impairments, mitochondrial and genetic disorders, and pediatric orthopedic problems.
They provide grants and financial assistance, support research regarding rare disorders, spread awareness, and provide a storeroom and exchange opportunity for families regarding adaptive equipment.
PO Box 809
Saratoga Springs, NY 12866
518.951.0009
Make-A-Wish grants the wishes of children with life-threatening medical conditions to enrich the human experience with hope, strength, and joy. The Northeast New York chapter serves the 15 counties that comprise the 518 area code with many local wishes from the Saratoga County area.
3 Washington Square
Albany, NY 12205
518.456.9474
Saratoga Race Course's backstretch workers help make racing in the Spa City possible. Each year, NY Race Track Chaplaincy supports backstretch families in need by providing toys and winter clothing for kids and more.
2150 Hempstead Turnpike, Gate 6
Elmont, NY 11003
516.216.5196
The traditional red kettle is an integral part of the Christmas scene, with millions of dollars donated each year to aid needy families, seniors, and the homeless, in keeping with the spirit of the season. Donations provide Christmas dinners, clothing, and toys for families in need.
27 Woodlawn Avenue
Saratoga Springs, NY 12866
518.584.1640
For more than 60 years, Saratoga Bridges has proudly provided a full range of the highest level of professional services, programs and activities to individuals with disabilities and been a lifeline for their families. By promoting people's achievements in every aspect of the community, their compassionate, caring, and dedicated staff members have been committed to ensuring that individuals can obtain their dreams as they work, volunteer, socialize, and recreate while leading full, productive, valued, and contributing lives. They enrich opportunities and partnerships by adhering to a philosophy that encourages every day is full of possibilities!
They realize everyone receives many solicitations during the holiday season; however, they want YOU to know that you have the privilege of directly impacting people's lives. Please consider making a donation to ensure that all of their initiatives can continue.
16 Saratoga Bridges Boulevard
Ballston Spa, NY 12020
518.587.0723
info@saratogabridges.org
The Saratoga Mentoring Program matches at-risk kids with adult volunteers. The matches get together for a few hours each week and participate in fun activities, forming an invaluable bond that has benefits for both parties. The program could always use more volunteers, but financial donations are greatly appreciated, too.
368 Broadway, Suite 16
Saratoga Springs, NY 12866
518.581.1487
This project provides holiday gifts and necessities to over 1,000 children in Saratoga County. At the heart of the project are the "friends" who generously sponsor a child every year, filling their holiday wishes.
Please contact the Saratoga County Children's Committee if you are interested in sponsoring a child or contributing to this endeavor.
PO Box 1254
Saratoga Springs, NY 12866
Shelters of Saratoga strives to ensure every member of our community has safe and affordable housing. They provide shelter, advocacy, and referral services for the homeless and those at risk of homelessness.
14 Walworth Street
Saratoga Springs, NY 12866
518.581.1097
The mission of the Toys for Tots Program is to collect new, unwrapped toys during October, November, and December each year, and distribute those toys as Christmas gifts to needy children in the community in which the campaign is conducted. You can drop off toys at many nearby locations, donate money online, or mail in donations.
(518) 490-9292
United Way of the Greater Capital Region maintains its commitment to address the root cause of problems and focus on the building blocks for a good life so our children have a bright future and our community remains an attractive place in which to live, work, raise a family, and conduct business.
1 Steuben Place
Albany, NY 12207
518.456.2200
The VCHC is a non-profit that provides housing and support services to all homeless veterans and their families in the region. You can help through cash donations or by donating clothing, cleaning supplies, pillows, household items, and more.
Veterans & Community Housing Coalition
20 Prospect Street
Building 2, Suite 313
Ballston Spa, NY 12020
518.885.0091
The Wilton Food Pantry provides those in need with emergency food by working together with community members, leaders, and local businesses and organizations to gather, store, and distribute goods.
Trinity United Methodist Church
PO Box 2383
155 Ballard Road
Wilton, NY 12831
518.350.4456
There are also plenty of opportunites to donate while you are doing your holiday shopping. Next time you're at the checkout line and are asked if you would like to donate $1 to a certain charity, consider giving a little more! When you see the bell ringer with the red kettle, instead of just dropping in spare change, grab a buck to go with it.
This list offers a great selection of charities, but there are also many others in the area that would be great to give to. Make a difference this holiday season!