Discover Buildings & Landmarks in Saratoga's Broadway Historic District
When locals and visitors think of Saratoga Springs, one of the first images that is bound to come to mind is...Broadway! Broadway is often referred to as "downtown" because it's the city's main strip, housing a variety of popular stores and businesses.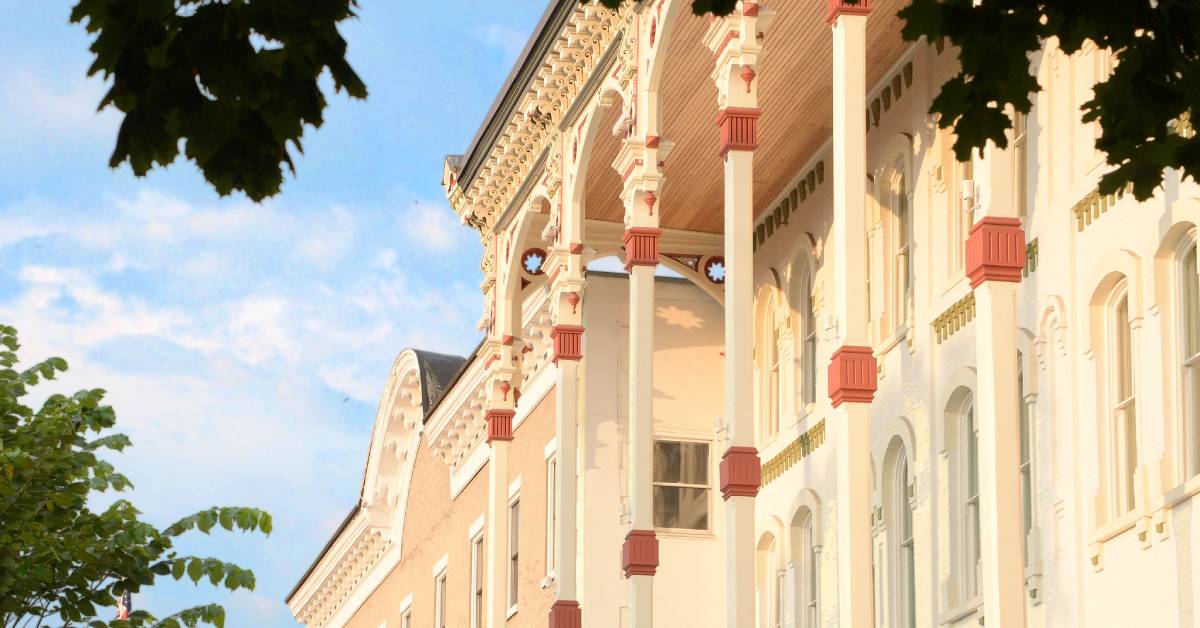 The Broadway Historic District in Saratoga is comprised of a distinct southern and northern section, including beautiful neighborhoods. While the southern end features more of the commercial aspects of the city, consisting of many businesses and private buildings, the northern end is more of a residential neighborhood with stunning Victorian homes.
In 1977, Saratoga Springs enacted a local historic preservation ordinance that allowed for certain buildings and neighborhoods to be protected from destruction and new construction. Then, in 1979, Broadway was officially recognized as a historic district by the National Register of Historic Places.
A review process is required for changes to be made to buildings in Saratoga's historic districts, which will help ensure they retain their unique architectural character.
Check Out Buildings & Major Sites in the Broadway Historic District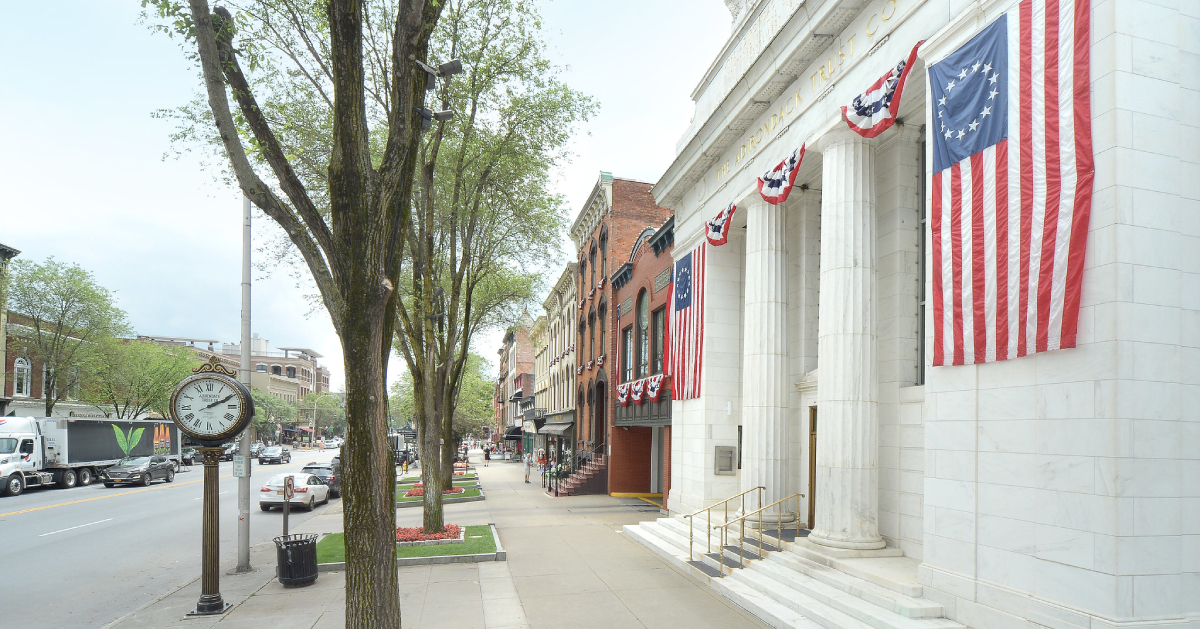 The Adelphi Hotel - This historic hotel originally opened in 1877 and welcomed guests who were visiting Saratoga for its natural spas and springs. Since then, it has been transformed into a modern day luxury hotel. The building is located at 365 Broadway.
Adirondack Trust Company Building - Founded in 1901 by NYS Senator Edgar T. Brackett, this historic bank features Tiffany bronze doors and chandeliers, and is located at 473 Broadway.
Bethesda Episcopal Church - Located at 41 Washington Street near Broadway, the Bethesda Episcopal Church was incorporated as a parish in 1830. The site of the current church was acquired in 1841.
City Hall - Saratoga City Hall is located at 474 Broadway, an ornate three-story brick building constructed in 1871.
Collamer Building - Located at 480 Broadway, the Collamer Building is a large commercial building that was constructed in 1884.
High Rock Spring - The High Rock Spring was known to Native Americans for hundreds of years. In the late 1700s, Mohawk Native Americans carried an ailing Sir William Johnson to the spring, and as the first non-Native American to visit the site, he spread the word about its healing powers. The spring is located in the High Rock Area near Broadway.
S.W. Ainsworth Building - This ornate Victorian brick building is three stories tall and dates back to 1871. It is located at 456-70 Broadway.
Learn About the Historic Districts in Saratoga: Names & Locations
Broadway Area - The district is a section of Broadway that stretches from Spring Street to Van Dam Street.
North Broadway Area - The North Broadway district stretches from Van Dam to Fourth St., including buildings on Greenfield, Clement, Woodlawn, Clinton, State and First Streets, and Carriage House Lane.
Union Avenue - This district consists of both sides of Union Ave, from Regent St. to Ludlow St. (as well as structures located on parallel streets and alleys to the north and south).
Eastside Area - This district is home to 400 structures on Circular Street, Nelson Ave, Spring, George, Court, York, Phila, and Caroline Streets, and Lake, Madison, Fifth, and East Avenues. It also includes the following alleyways: Cottage, Mitchell, Diamond, Morton, Talford Place, and Starbuck Lane.
Congress Park Area - The Congress Park area district consists of Congress Park and sections of Broadway from Circular to Spring Streets, along with sections of Circular and Regent south of Spring Street.
Hillside Area - This district includes Phila, Lafayette, and Caroline between Henry and Circular Streets.
Franklin Square Area - This district is one block west of Broadway along Grand Avenue, Franklin, Division, Clinton, Walton, and West Harrison Streets.
Sources
https://www.saratoga-springs.org
https://www.discoversaratoga.org/saratoga-springs-visitor-center/