Your Kids Will Love These Educational Attractions in Saratoga Springs, NY
If you're looking for something to do together as a family that's both fun and educational, look no further than these spots right here in Saratoga. Visit a museum and learn about history, art, or culture, try a new craft, or sign up for an educational program. After you've explored Saratoga Springs, venture into the surrounding region to check out even more options.
Museums & Historical Attractions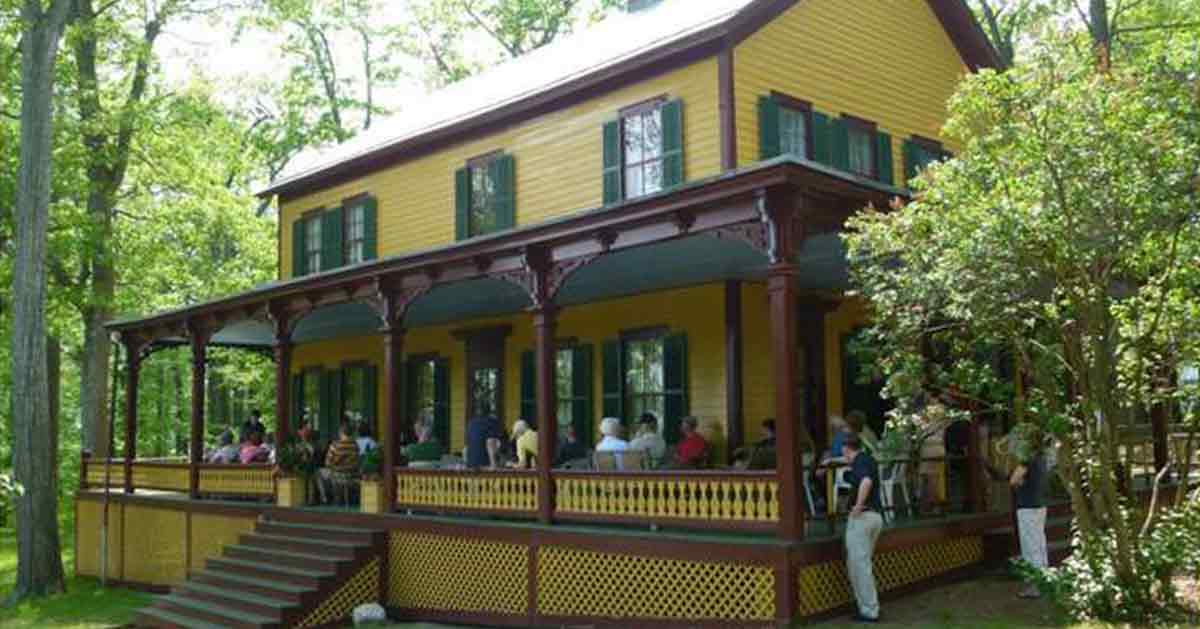 Grant Cottage
Learn about American history by visiting the last home of Ulysses S. Grant. Grant Cottage in nearby Wilton sits atop Mt. McGregor and is preserved as it was in 1885. Take a guided tour of the house, attend one of their frequent events, and take in the mountaintop view of the southern Adirondacks. Grant Cottage is open for the 2021 season from May through September.
Saratoga National Historical Park
Learn about the turning point of the Revolutionary War when you visit the Saratoga National Historical Park in Stillwater. Explore the visitor center, then hike, drive, or bike to explore the battlefield. You can also arrange for a guided tour ahead of time. For more historical fun, the park maintains a second location a short drive away in Schuylerville, comprised of the Saratoga Monument, the Schuyler House, and Victory Woods.
Saratoga Springs History Museum
The Saratoga Springs History Museum is conveniently located in Congress Park. Learn about Saratoga's history from its settlement through the Gilded Age and beyond, explore the historic Canfield Casino, and tour the third floor, which acts as a historic house museum. The museum also features special exhibits that change every so often.
The Children's Museum at Saratoga
If you have children ages eight and under, visit The Children's Museum at Saratoga. The museum's many exhibits teach children scientific, problem-solving, artistic, social, and practical skills through different types of play. Kids can explore recreations of local spots like Congress Park and the Spa Little Theater, or learn in settings like a post office, grocery store, or veterinary clinic. The museum also frequently hosts special events.
The National Museum of Racing and Hall of Fame
Learn about the history of horse racing and Saratoga's role in it at the National Museum of Racing and Hall of Fame. Curated items include paintings, photographs, sculptures, memorabilia, and trophies.
The National Bottle Museum
Looking to explore an obscure but fascinating aspect of local and national history? The National Bottle Museum in Ballston Spa boasts a collection of thousands of glass bottles. Learn about glassmaking, the different kinds and colors of glass, the various types and shapes of bottles, and their many uses through the years. The museum also has exhibits on glass paperweights, the bottling of mineral water and medicine, and the process of dating bottles.
Saratoga Automobile Museum
At the Saratoga Automobile Museum, located in Saratoga Spa State Park, you can learn about the history of cars and view many old models. The museum features a stock car hall of fame and permanent exhibits on early automobiles, racing, and Saratoga's role in the industry. They also have an exhibit on the history of Saratoga's mineral water, as well as changing exhibits on other aspects of auto history.
Arts & Crafts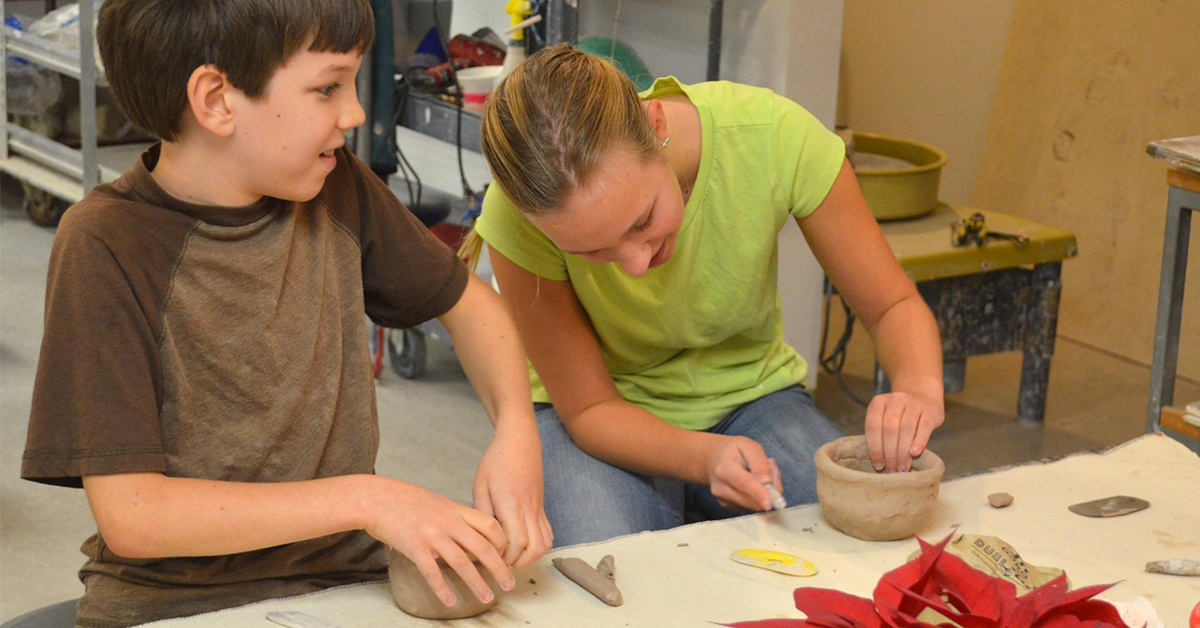 Saratoga Clay Arts Center
Learn how to make pottery at Saratoga Clay Arts Center in Schuylerville. They offer classes on wheel throwing and hand building, and also give instruction on finishing your pieces. They teach people of all ages, and offer private lessons, scheduled classes, and day camps for children.
Saratoga Paint & Sip Studio
You don't have to be an expert to enjoy painting at Saratoga Paint & Sip Studio in downtown Saratoga. Grab an apron, take a seat, and follow along as an instructor guides you and your family/group through an original piece of art. There are paint & sip sessions for all ages, and the studio recommends that you be at least 7 years old, and be accompanied by an adult if you're under 16.
Indoor and Outdoor Programs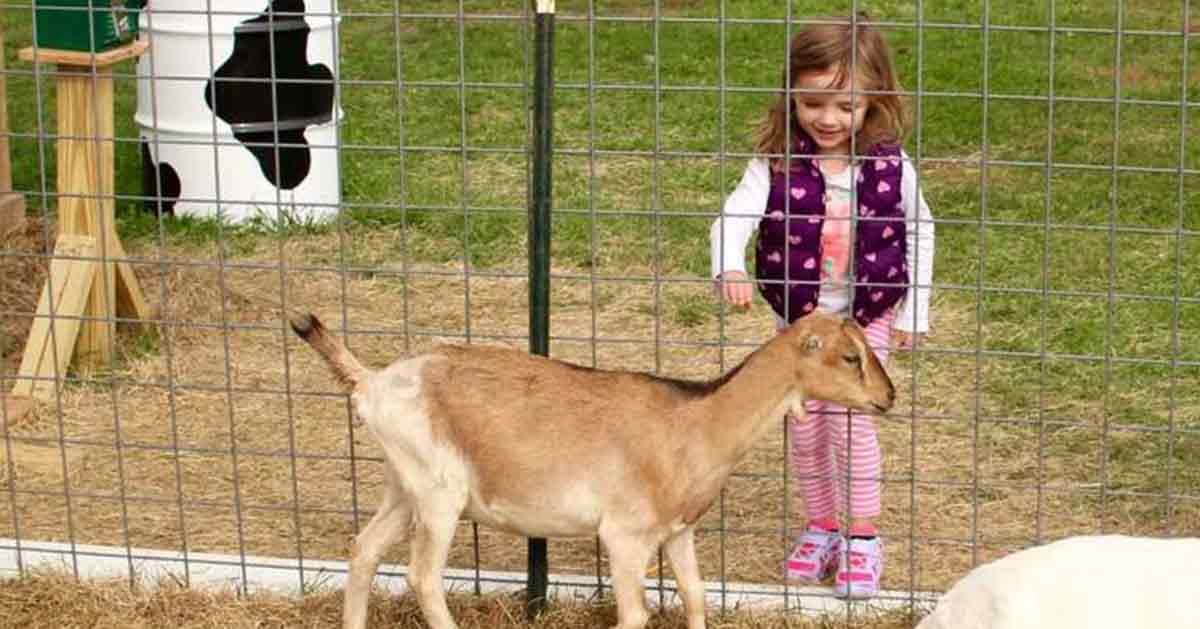 Ellms Family Farm
Spend an autumn day outside at Ellms Family Farm in Ballston Spa. Kids can explore the pumpkin patch, solve their way through one of the farm's many mazes, bounce around on the jump pads, take a spin around the pedal cart tracks, visit the petting zoo, navigate a ropes course, and go gemstone mining. They have many activities that teach kids valuable problem-solving skills while they play.
The Saratoga Springs Public Library
A great way to enjoy a rainy day is by staying dry inside with some books. The Saratoga Springs Public Library not only has a large children's department, activity room, and playroom, but also frequently hosts events oriented toward kids. They also offer a junior version of the Saratoga Reads program.
A Short Drive Away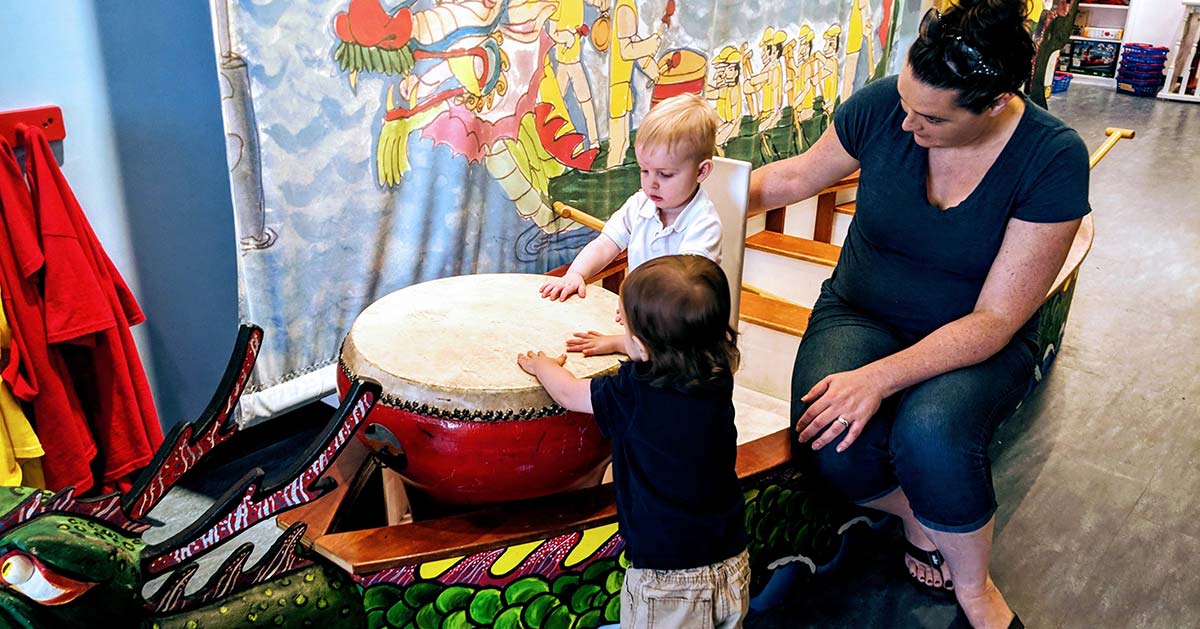 The World Awareness Children's Museum
The World Awareness Children's Museum in Glens Falls is designed for younger children and aims to teach them about other cultures through play. Explore the hands-on exhibits that depict the food, customs, and music of countries from around the world and participate in art projects.
The Hyde Collection
Looking for a fun way to teach your kids about art? Explore The Hyde Collection together with the help of a discovery kit designed to engage children with the fine art in the gallery and historic mansion. Take in paintings by the Old Masters and other famed artists in the context of a collector's house, make your way through the gallery, and if you're feeling inspired to create, participate in a workshop.
Language Learning Institute
If your child wants to learn a new language, or wants more practice outside of school, then check out the Language Learning Institute in Latham. They teach foreign languages to people of all ages using their own proprietary method. Learn Spanish, French, Italian, or Mandarin in one of their many seasonal programs, or sign up for classes or private lessons.
Whether you want to visit a museum, learn a new craft or skill, or sign up for a class or program, there are many fun and educational experiences for your kids to enjoy within a short drive from Saratoga Springs.