Family Day Trip-Worthy Destinations Worth The Drive From Saratoga Springs
Looking to get out of Saratoga Springs for a day to explore all the family fun the broader Capital Region has to offer? Check out these museums and amusements located a short drive from the Spa City for your next day out together that's both educational and entertaining for the whole family.
Albany Area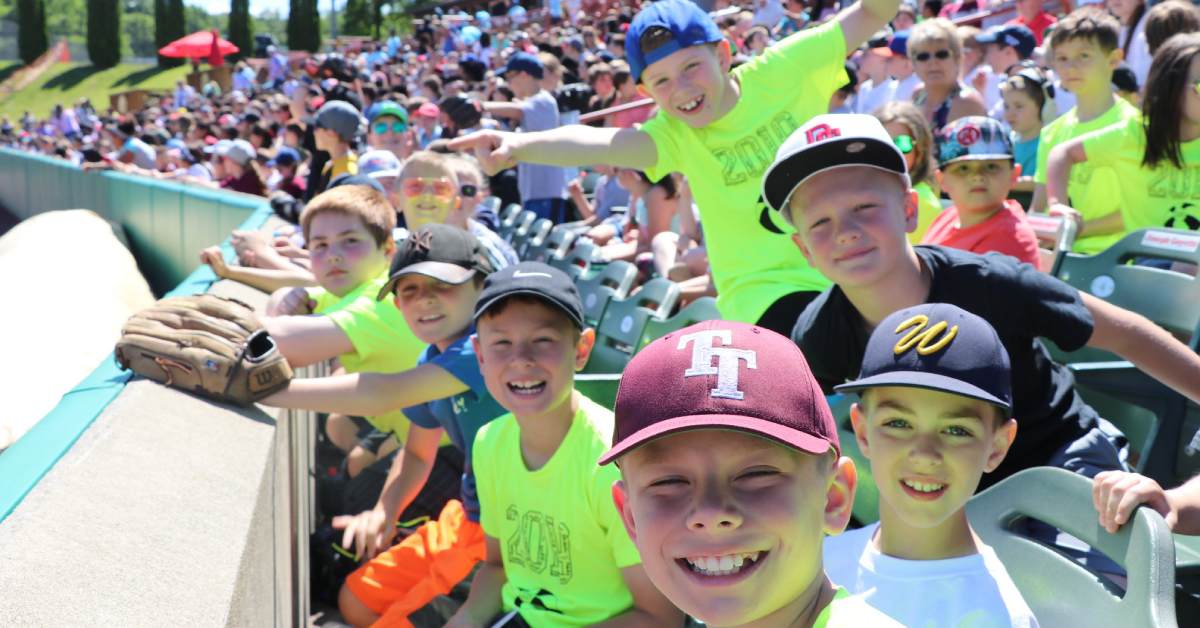 Catch a Game
Go to the Joseph L. Bruno Stadium in Troy to watch the Tri-City ValleyCats, the local Class A minor league baseball team, play a home game. Spend a classic evening out at the ball game or attend one of their many kid-friendly special events. Tickets are very affordable and they have a full menu of stadium fare, a picnic pavilion, a Fun Zone for kids, and fireworks.
Visit a Science Museum
miSci, also known as the Museum of Innovation and Science, is located in the heart of Schenectady. The museum has many exhibits that kids and adults alike will enjoy. Spend a couple of hours trying hands-on scientific experiments, learning about the history of technology, checking out the large model train display, and learning about astronomy. Afterwards, attend one of the museum's planetarium shows or check out the observatory.
Explore the Outdoors
The Albany Pine Bush Preserve features extensive grounds and a Discovery Center. Spend some time learning about the history of the Pine Bush, then head out on one of the many trails to explore the forest and pine barrens, which grow out of the sand dunes left behind by Glacial Lake Albany. Keep your eyes peeled for the endangered Karner Blue butterfly, as well as many other species of wildlife. The preserve has 18 miles of official trails, which are sandy and well-marked.
Glens Falls Area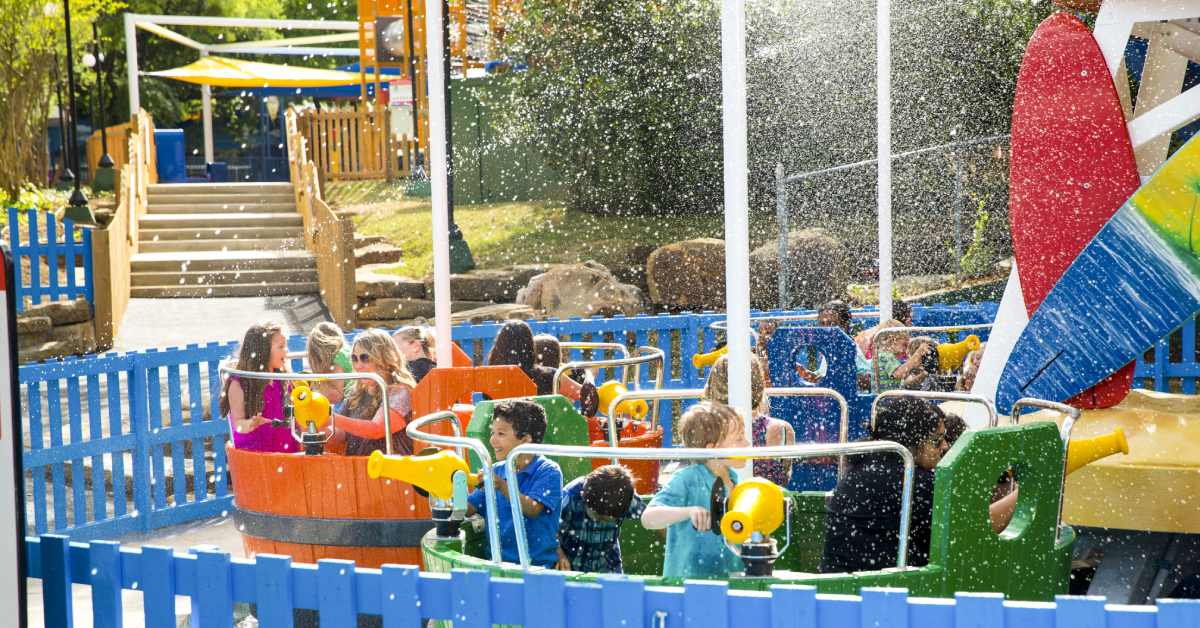 Go Out for a Day of Fun and Games
Looking for an amusement park with a full slate of rides and attractions? Six Flags Great Escape in Queensbury is the region's most well-known theme park. Spend the day experiencing everything from roller coasters to kiddie rides to classics. Explore Storytown or Ghost Town, attend a live show, grab a meal at one of their many eateries, and play some carnival games. Great Escape also features a large water park that has just been fully renovated.
Learn About Art, History, and Culture
The Hyde Collection in downtown Glens Falls boasts a large collection of paintings by masters such as Rembrandt, Renoir, and Picasso, which were personally collected by Louis and Charlotte Hyde. The museum is unique in that its classic white cube gallery is connected to the Hydes' mansion, which is filled with their furnishings, including furniture from the Renaissance and paintings by the Old Masters. They also offer discovery kits to keep children engaged with the exhibits, and workshops to help them express their own creativity.
Want to learn about local history? Drive to the top of Mt. McGregor in Wilton to visit the U.S. Grant Cottage. President Ulysses S. Grant retired to the cottage atop Mt. McGregor for the last few weeks of his life to finish writing his memoirs. The historic house-turned-museum is filled with artifacts and has been preserved as it was in 1885. You'll also be treated to stunning views of the southern Adirondacks.
If you have younger children who might not be interested by art or history, explore other cultures in a fun, hands-on setting at The World Awareness Children's Museum in Glens Falls. The museum uses hands-on exhibits to teach kids about other cultures. Spend a day completing crafts and exploring the clothing, food, music, stories, and customs of several countries, such as Japan, Mexico, and Brazil.
Lake George/Southern Adirondacks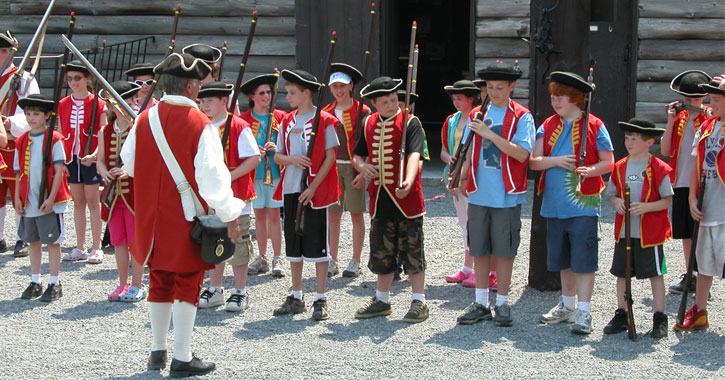 Experience Colonial History
Learn about the French and Indian War at Fort William Henry in Lake George Village. There are self-guided tours with regularly-scheduled demonstrations in which costumed historians make musket balls, fire muskets and canons, and discuss other aspects of fort life. Take in the view of the lake from the ramparts, explore the living quarters and dungeon, and inspect the artifacts. Kids can also participate in a costumed training exercise.
Want more French and Indian War history and don't mind a bit of a drive? Fort Ticonderoga is located on a narrow strip of land between Lake George and Lake Champlain. The fort is larger than Fort William Henry and features a trail, a garden with heritage farm animals, and a tour boat. There are costumed historians and daily demonstrations of flag raisings, cannon firings, and colonial crafts and trades, as well as extensive displays of artifacts.
Have an Adirondack Adventure
Take a ride on the Lake George Association's Floating Classroom to learn more about the lake, its importance, and how to test and take care of its waters. You can make a reservation to attend one of their pre-scheduled tours for you and your kids. This is an interactive learning experience that is great for older children and adults alike.
Go spelunking and explore the Natural Stone Bridge and Caves Park in Pottersville, either on a self-guided or guided tour. You can trek the self-guided trail that winds its way inside and outside of the caverns. If you have older children, the park takes reservations for a challenging guided adventure tour through the caves and waters. They also offer a playground, snack bar, rock climbing wall, dinosaur dig, mining activities, jewelry making, and disc golf.
Want to learn more about the local environment and spend some time outdoors? Up Yonda Farm in Bolton Landing is a 75-acre educational farm that teaches kids about the Adirondack environment and wildlife. The grounds feature a museum, sugar house, butterfly house, picnic pavilion, numerous trails, and an extensive array of wildlife.
Need more ideas? There are countless other locations within a short drive from Saratoga that will be fun for the entire family.