2022 Saratoga Chowderfest & Chowder Tour: What You Need to Know
Each year, the annual Saratoga Chowderfest attracts thousands of people to downtown Saratoga. The popular event is presented by the Saratoga Convention & Tourism Bureau, and for 2022, the organization will host both the traditional Saratoga Chowderfest and the Saratoga Chowder Tour.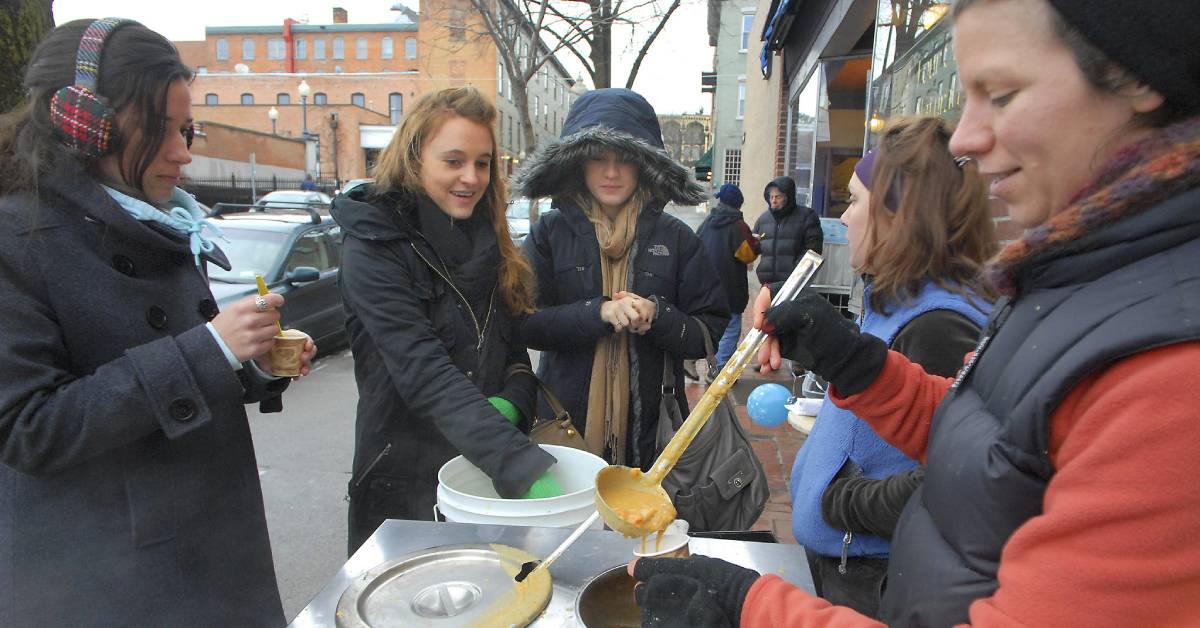 Attend the Week-Long Chowder Tour
After the success of last year's event, the week-long Chowder Tour will return on Saturday, March 19 - Saturday, March 26, 2022. During the Chowder Tour, you can dine-in or purchase pints and quarts of chowder to-go at participating restaurants.
Enjoy Tasty Chowder Samples During Chowderfest
The annual Saratoga Chowderfest will also return in 2022 and take place on Saturday, March 26, from 11am-4pm. Visitors can enjoy $2 (4 oz.) chowder samples and then vote for their favorites in a variety of categories.
Chowderfest will also feature live entertainment and family-friendly activities all day long at participating venues and restaurants.
How to Vote:
Ready to vote for your favorite chowder? Check out the online voting form on Discover Saratoga's website.
Chowderfest Gear:
Looking for Chowderfest merchandise? This year, there will be t-shirts ($10, XXL $12) and beanies ($7) on sale at the following locations:
Saratoga Springs Heritage Area Visitor Center: March 15-26
Saratoga Springs City Center parking garage (ground floor) on Saturday, March 26 from 10:00 a.m. to 5:00 p.m.

Mark your calendar and get ready for Saratoga Chowderfest and the Chowder Tour!

« Back to the Chowderfest Guide