2023 Saratoga Chowderfest: What You Need to Know
Each year, the annual Saratoga Chowderfest attracts thousands of people to downtown Saratoga. The popular event is presented by the Saratoga Convention & Tourism Bureau, and for 2023, it will take place on Saturday, February 11.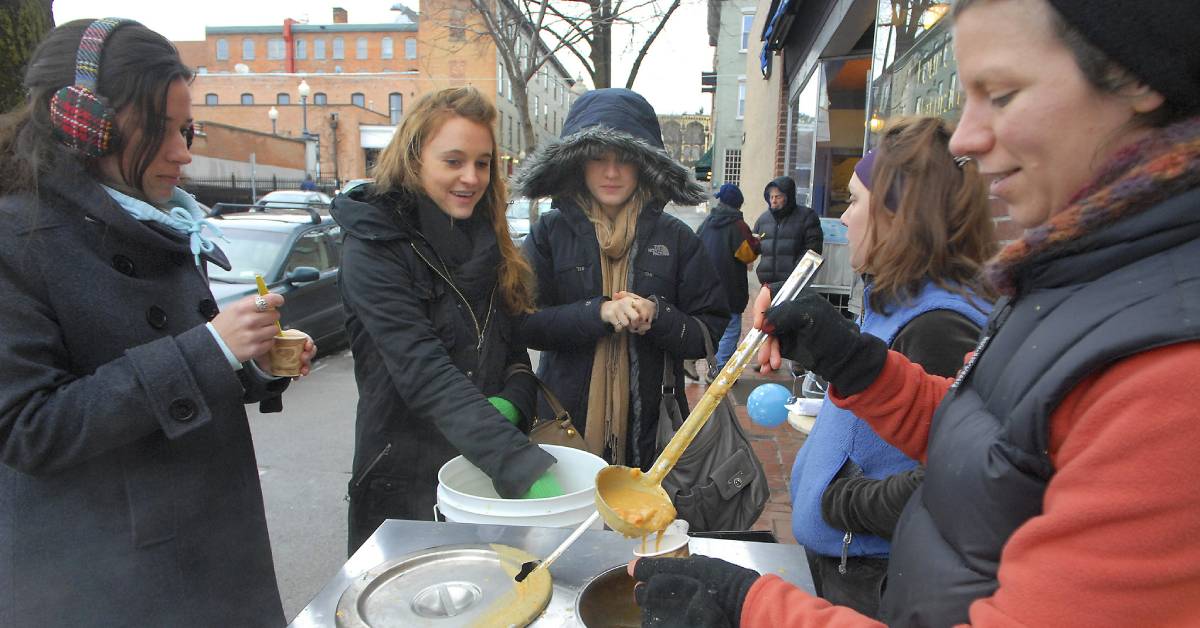 Enjoy Tasty Chowder Samples During Chowderfest
Saratoga Chowderfest is scheduled to take place on February 11 from 11am-4pm. Visitors can enjoy (4 oz.) chowder samples at participating restaurants and then vote for their favorites in a variety of categories.
Chowderfest will also feature live entertainment and family-friendly activities all day long at participating venues and restaurants.
How to Vote:
Ready to vote for your favorite chowder? Check out the online voting form on Discover Saratoga's website.
Chowderfest Gear:
Looking for Chowderfest merchandise? This year, there will be t-shirts ($10, XXL $12) and knit beanies ($10) on sale at the following locations:
Saratoga Springs Heritage Area Visitor Center
Saratoga Springs City Center

Mark your calendar and get ready for Saratoga Chowderfest and the Chowder Tour!

« Back to the Chowderfest Guide