7 Things You Never Knew About Ballston Spa
Trivia and Fun Facts about NY's First Spa Town
Ballston Spa is now a charming "Village of Friends," but it was once a vibrant vacation spot for the upper class and a hotspot for industry. From famous visitors to unique inventions, here are seven pieces of trivia you might not have known about Ballston Spa.
America's First Watering Place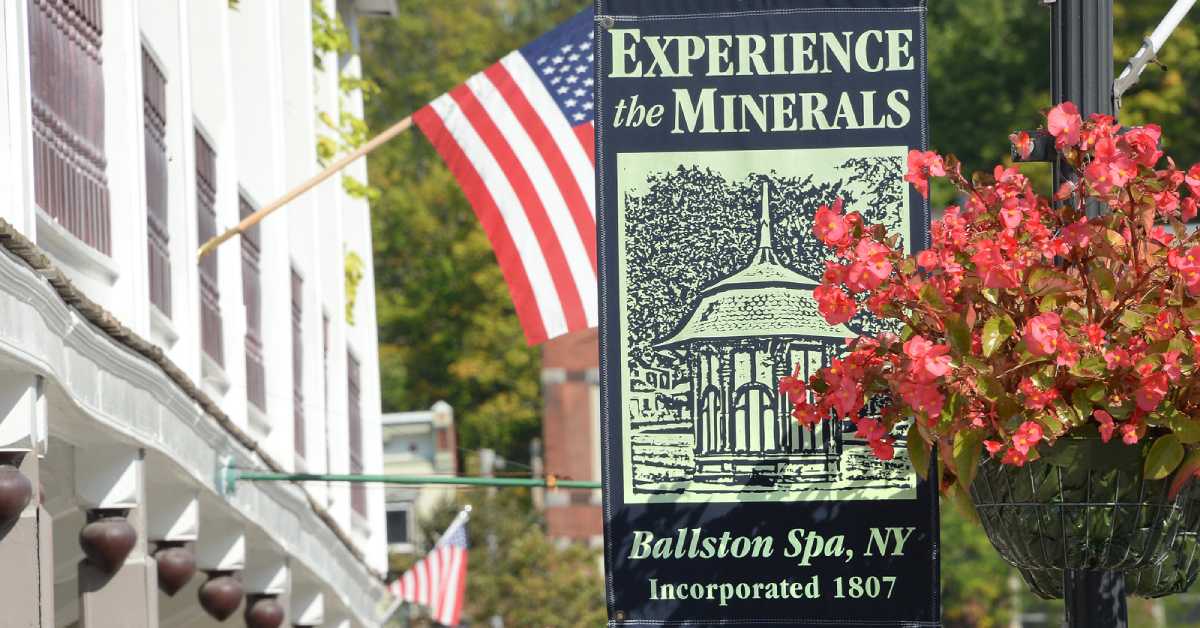 Photo by saratogaphotographer.com
While many think of Saratoga Springs as the area's most famous Spa City, the title of "America's First Watering Place" goes to Ballston Spa. In 1771, surveyors discovered the Iron Railing Spring, which is credited as the first mineral spring in the country. The Sans Souci, the first large resort hotel in America, was later established in 1803 and was soon followed by other grand hotels, drawing famous figures and members of the upper class to Ballston Spa.
A Royal Retreat
Don't quite believe that Ballston Spa used to be the place to see and be seen? We see you and raise you Napoleon's brother, Joseph Bonaparte, the former King of Spain. Bonaparte bought an estate in New Jersey in the early 1800s after things went south for him in Europe. He liked to visit Ballston Spa and Saratoga Springs during the summer months.
The Double Turbine Water Wheel
Since Ballston Spa's tourism season was generally limted to the summer and Saratoga Springs was rising in popularity, Ballston Spa needed another industry. Thankfully, the Kayaderosseras Creek provided excellent water power for mills. Ballston Spa resident and businessman Benjamin Barber invented a highly efficient double turbine water wheel to rival any other in production in the 1870s.
Taste the Famous Spring Water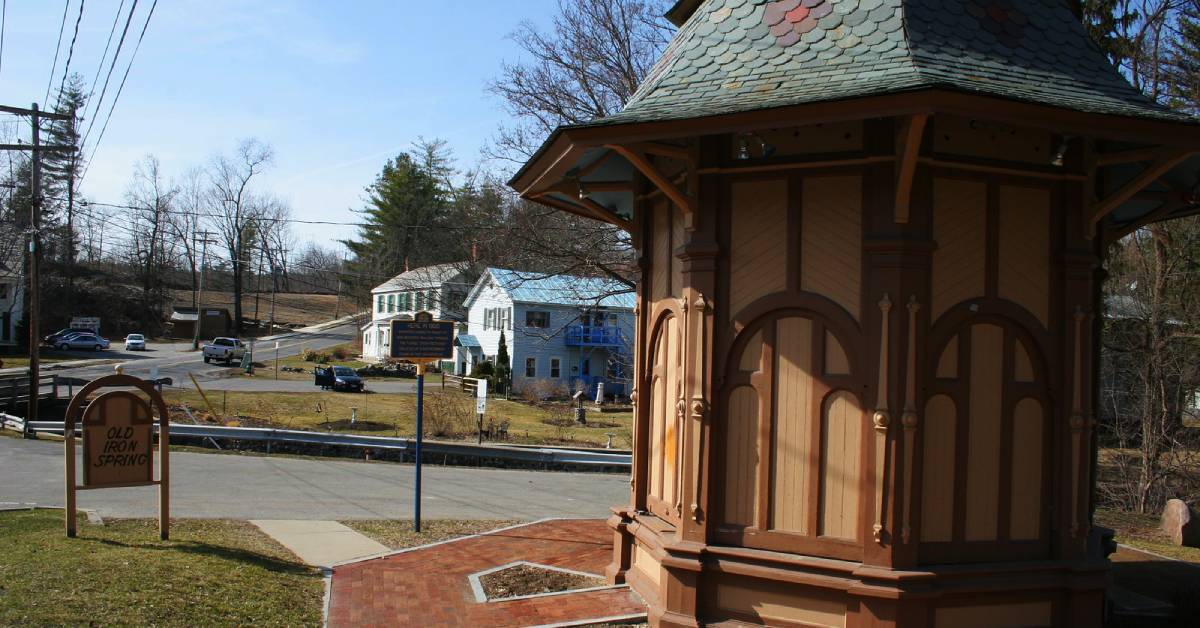 Ballston Spa's economy shifted from tourism to manufacturing over the course of the nineteenth century, and many of the mineral springs ran dry or lost their healing minerals over the years. While Ballston Spa is no longer a popular watering place, modern visitors can still taste the waters at Old Iron Spring, located near the Brookside Museum.
The Paper Bag King
Did you know that Ballston Spa was once one of the top producers of paper bags? The area became a hub of industry and mills, including several paper mills owned by Ballston Spa resident George West. He invented a machine that produced square-bottomed paper bags, procuring for himself the title of "The Paper Bag King."
Overzealous Scarecrows
Ballston Spa was certainly a hotspot for inventions, with residents churning out nearly 200 between 1850 and 1950, but not all of them took off. While the enterprising Theodore Lipshuts likely found his patented scarecrow -- which would discharge a firearm at random intervals -- highly efficacious for keeping away the crows, it certainly would have scared off his neighbors as well.
The Power of Chocolate
After trees became scarce in the early twentieth century, the paper mills in Ballston Spa shut down, but the village was saved... by chocolate. The Bischoff family's chocolate factory produced their signature sweets through the Great Depression and WWII, providing jobs to residents and helping to keep the economy afloat.
Today Ballston Spa is known as "A Village of Friends" and is experiencing yet another revitalization. Between overflow tourists from Saratoga Springs enjoying the antiques and excellent restaurants, locals in the Capital Region choosing to move to the quiet streets of this quaint village, and Ballston Spa still serving as the seat of Saratoga County government, "America's First Watering Place" is thriving, just like the Old Iron Spring.
Sources:
https://villageofballstonspa.org/departments/historical-sketch.html
https://www.villageofballstonspa.org/departments/plaques-dates.html
http://ballstonhistory.angelfire.com/inventpress.htm
http://ballstonhistory.angelfire.com/bsinvent.htm
http://ballstonhistory.angelfire.com/ourtowne.pdf