Ellms Family Farm Brings the Fall Fun Day & Night to the Saratoga Region
Get the Details on Fall Events & Activities
Editor's Note (9/7/2022): Please note that there won't be a Pumpkin Glow & Light Show at Ellms Family Farm in fall 2022. We look forward to the event's return in the future, and you can read about the farm's other attractions and activities below.
Ellms Family Farm in Ballston Spa is the place to be in the Saratoga area each fall! Get the run-down on what's offered and what to expect for fall 2022 below, including fall attractions like the legendary corn maze and tons of kid-friendly activities.
Fun-Filled Fall Activities & Attractions for Kids, Moms & Dads
Believe it or not, there are over 40 fall attractions at this Ballston Spa farm for kids from toddlers to teens and everyone in between!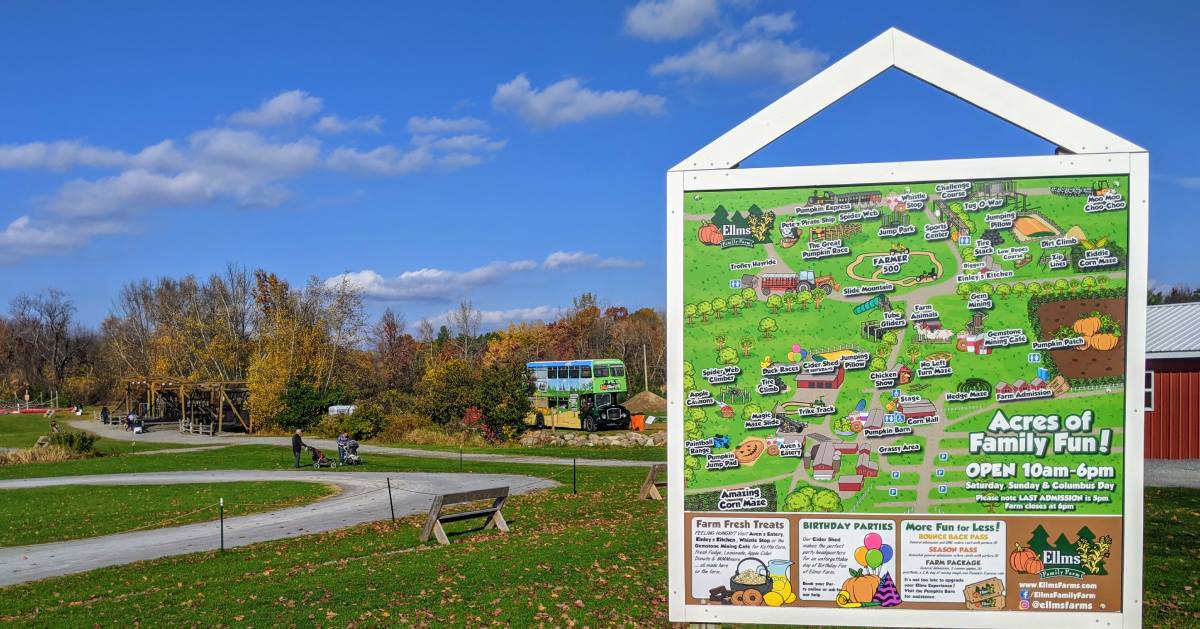 Included with your admission are the following and more: 3D Scavenger Hunt; Band Stage; Blue Blocks and Letter Blocks; Box of Kernels; Challenge Ropes Course and Low Ropes Challenge Course; Chicken Show; Duck Races; Hay Climb and Obstacle Course; Jumping Pillow, Jumping Pad, and Jump Park; Mazes Galore; Mini Excavators; MooMooChooChoo; Pedal Carts; Pumpkin Patch; Slides; Sports Center. Wow!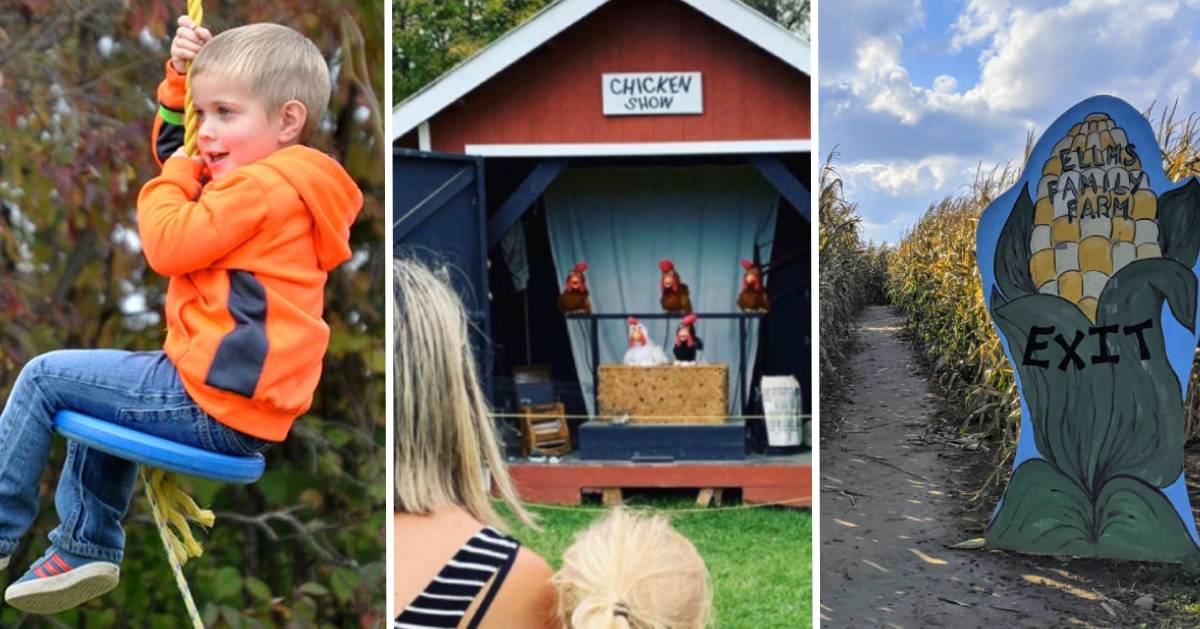 For an additional small fee, the following activities are offered: Apple Cannons, Amazing Maize Corn Maze, Farm Animals, Gemstone Mining, Paintball Range, and Pumpkin Express.
To highlight just a few of their more popular attractions...the Jumping Pillow, for instance, serves as the biggest jumping pillow in the Capital Region, and delights kids of all ages who are at least 48" tall. The five Ziplines available are appropriate for ages 6 to 12. The MooMooChooChoo takes passengers of all ages on a train ride, including parents, so no one has to miss out on any fun!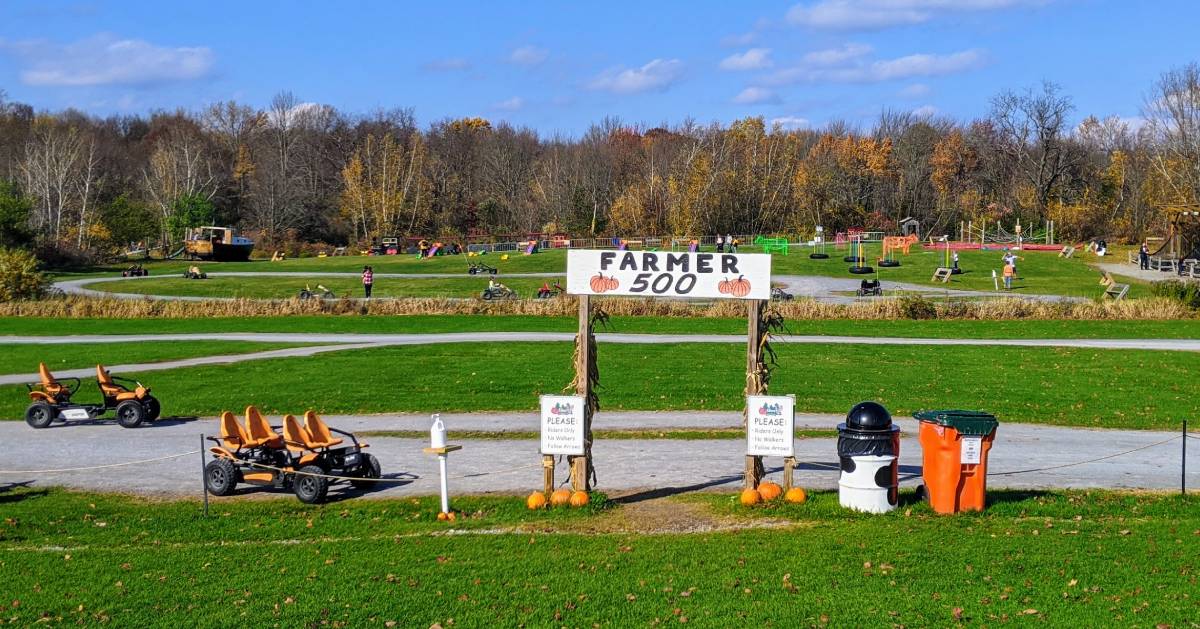 Those who love classic autumn pastimes like pumpkin picking and corn mazes cannot miss out on the Amazing Maize Corn Maze during your visit. This is a fun and challenging journey for kids and adults alike. It will be tougher than you think to solve the interactive puzzle and find your way out! The average time to complete the maze is 90 minutes.
View all the fall activities >>
The Pumpkin Glow & Light Show: A Delightful & Frightful Drive Through the Farm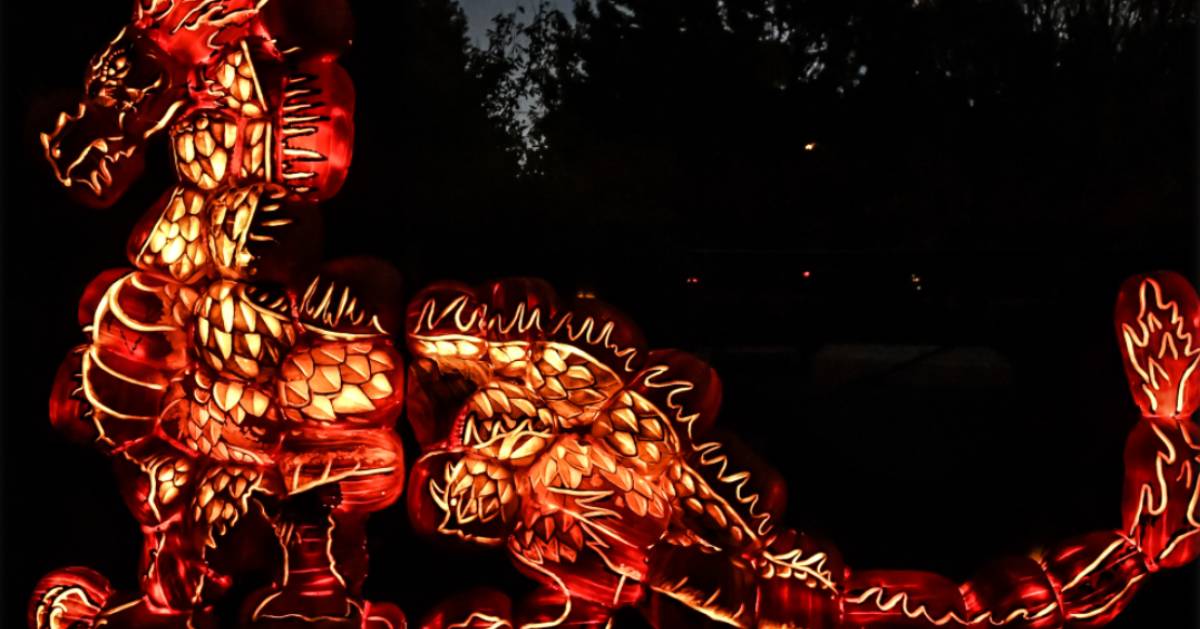 Editor's Note (9/7/2022): As mentioned previously, there will be no Pumpkin Glow & Light Show during fall 2022. However, if you'd like to learn about what the event featured, you can still read our 2021 description below.
After last year's smashing success, Ellms will bring back the Pumpkin Glow & Light Show Drive-Thru Experience in October 2021. You and your family can enjoy a full pumpkin wonderland from the comfort of your own vehicle, including hand-carved pumpkins, elaborate light displays, and delicious autumn treats along the 1.25-mile route.
Package options for the event start at the Basic Package for $26.99 that includes the incredible drive-thru experience, with an option to upgrade to the Donut Package (you can't take a trip to the farm without a taste of cider donuts!) that includes a dozen donuts, or the Family Package, which includes the drive-thru, the donuts, a gallon of cider, and kettle corn.
If you opt for one of the upgraded packages, you'll get your treats right when you arrive at Ellms to enjoy during the drive.
Final Details to Know Before You Purchase Tickets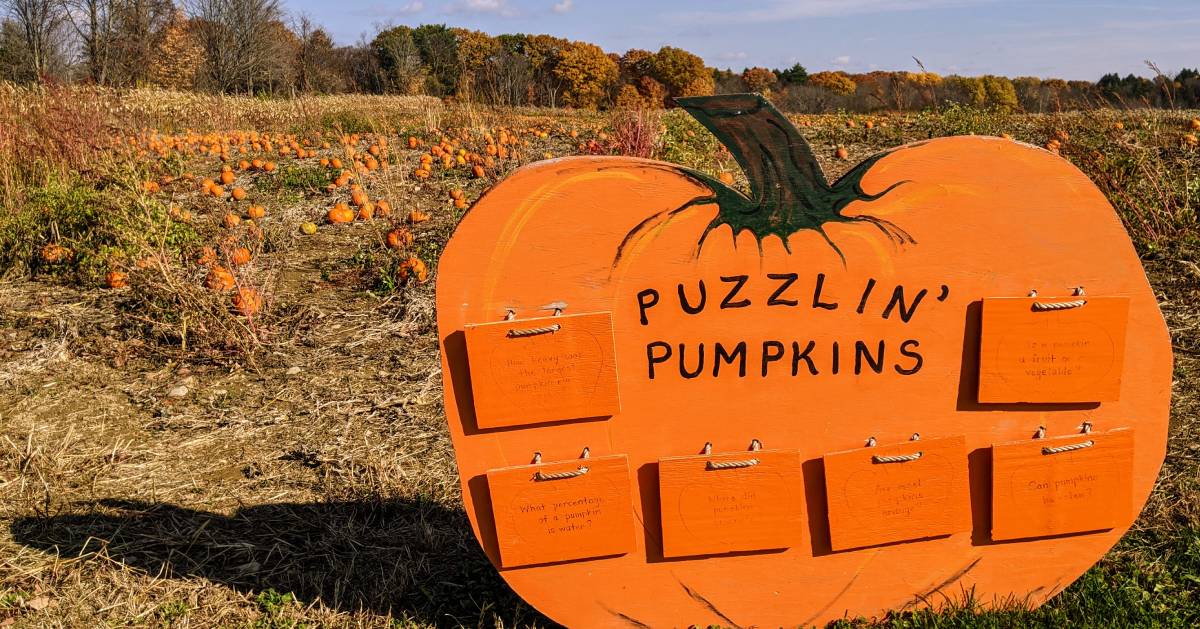 When you browse activities on their website, you can see details broken out for each attraction, including an appropriate age range and/or height, so it's super easy to plan your visit and pick and choose what you want to try. Ellms Family Farm opens to the public on September 17, 2022, and the season runs through October 30.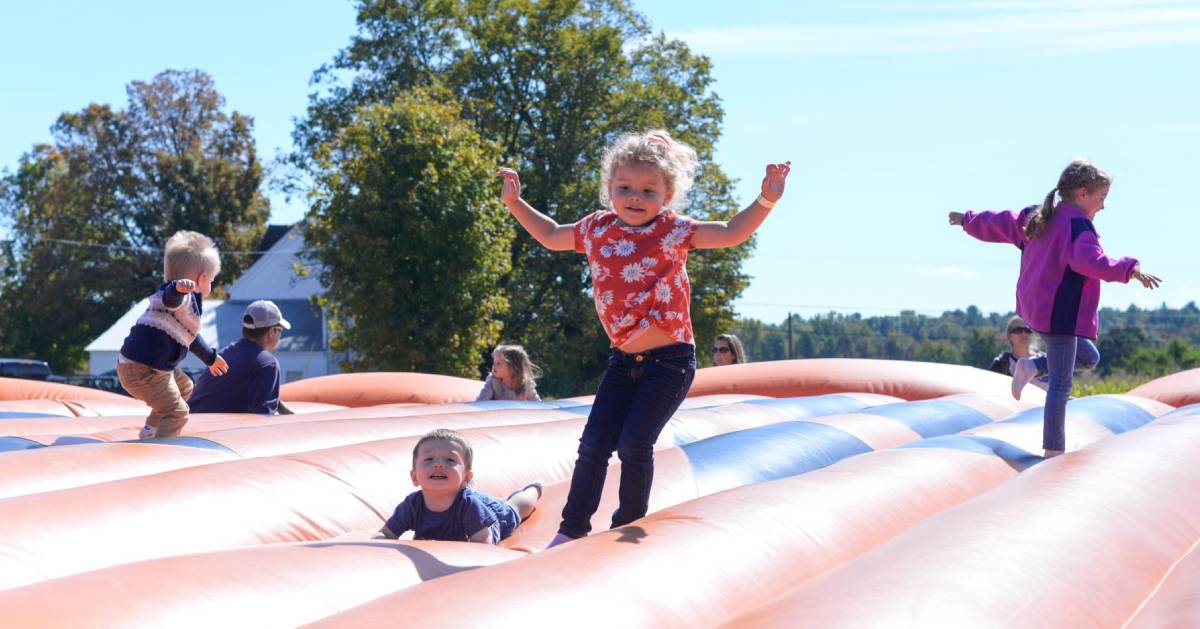 Head to EllmsFarms.com to see all your options, get your tickets, and mark your calendars for quintessential fall family fun!