Discover 6 of Our Favorite Scenic Fall Foliage Drives in Saratoga County
Fall foliage in Saratoga County is a spectacular sight to see as the trees come alive with vibrant shades of red, orange, and yellow. This season is the ideal time of year to take a relaxing drive down country roads and to impressive overlooks and colorful forests. For your next autumn adventure, hit the road on one of these 6 scenic drives through different parts of Saratoga County.
Celebrate the Best of Fall in Saratoga Springs
There's a reason many people plan a fall getaway to Saratoga Springs each year. The Spa City is a top spot for fall colors and activities, and we've rounded up some of the best places to view the leaves on a scenic drive.
Broadway and Congress Park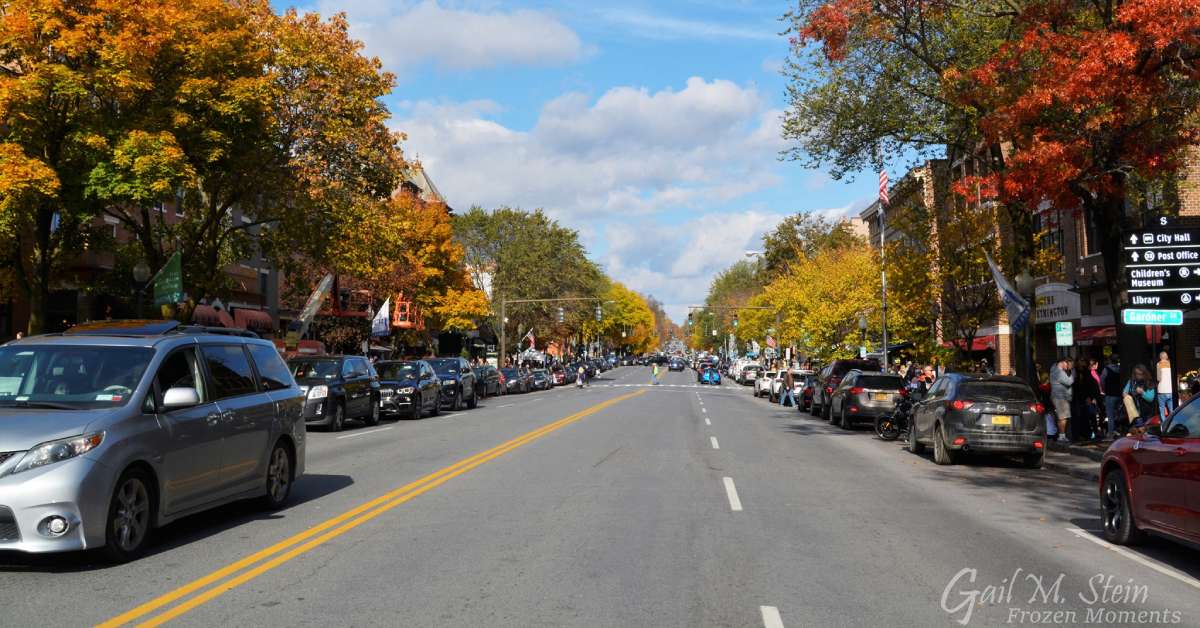 Broadway in downtown Saratoga is well known for its shops and restaurants, but during fall, you should drive down for a view of the trees on the side of the road. As you travel south on Broadway, pull off and park near Congress Park, a popular leaf peeping spot among locals. There are walking trails and benches where you can sit down and check out the fall foliage and ornate fountains.
Saratoga Spa State Park
Hop back in the car and continue south until you reach the entrance for Saratoga Spa State Park. Although you can drive through the State Park, you'll definitely want to get out of the car and walk around for a bit. The various trails will lead you through the woods and past mineral springs and historic buildings.
Sunnyside Gardens and The Saratoga Winery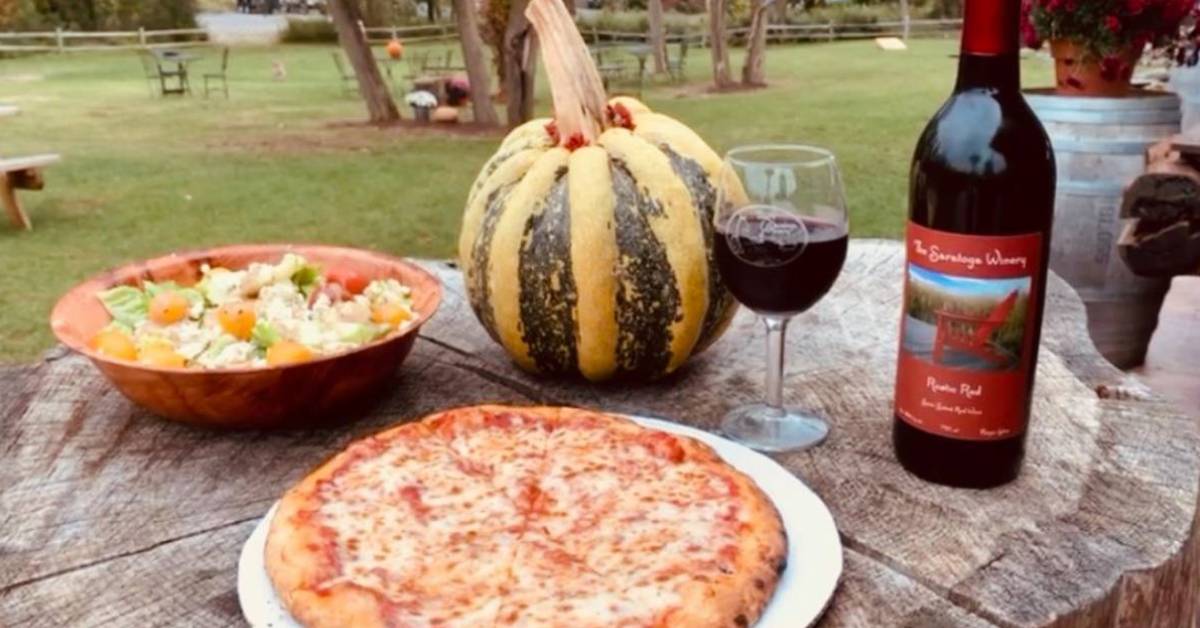 To wrap up this drive, you're going to head northwest of Saratoga Spa State Park to Sunnyside Gardens. Sunnyside Gardens is a local garden center offering everything from mums and pumpkins to fresh cider doughnuts. Stop by for fall plants and treats, and then make your way down NY-29 to The Saratoga Winery & Tasting Room. The winery features a spacious patio for outdoor drinking and dining, and they have indoor spaces as well. Raise a glass to fall in Saratoga!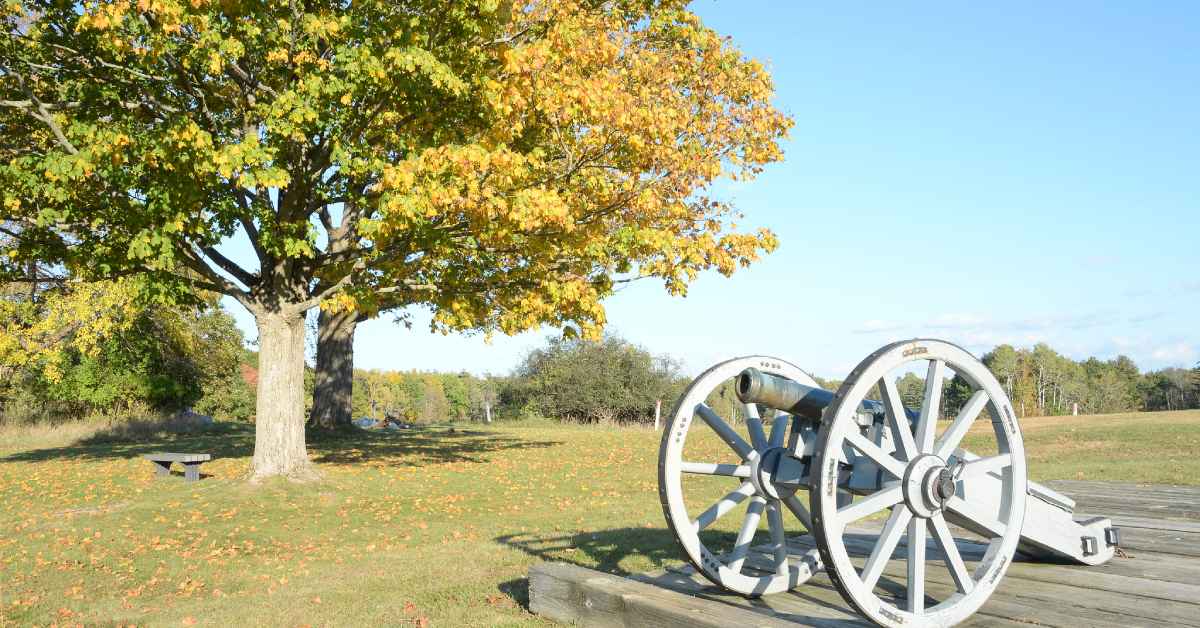 This fall, experience local history and magnificent views when you visit the Battlefield at Saratoga National Historical Park. The Battlefield has public hiking trails and a Driving Tour Road that will take you to unique historic sites and scenic overlooks with wide-sweeping views of the fall foliage.
You can finish the Driving Tour Road in about 30 minutes with no stops. If you visit each of the wayside interpretive stops, the trip will last about 1.5-2 hours.
After you've passed the final stop, we recommend driving east to US-4 and then heading north to Schuylerville. When you arrive in the village, celebrate this leaf peeping adventure with a craft beer at Bound by Fate Brewing, or grab a bite to eat at a restaurant. The Basin Grill offers both outdoor and indoor dining, and it's right on the Hudson River shoreline.
Bonus Stop: While you're in Schuylerville this season, swing by Saratoga Apple for apples, cider, baked goods, and more farm products.
Head Off the Beaten Path to the Best Scenic Overlooks in Hadley
In northern Saratoga County, the Town of Hadley is home to a variety of scenic overlooks that provide amazing views of the fall foliage. Check out one or both of them if you're feeling extra adventurous!
Hadley Mountain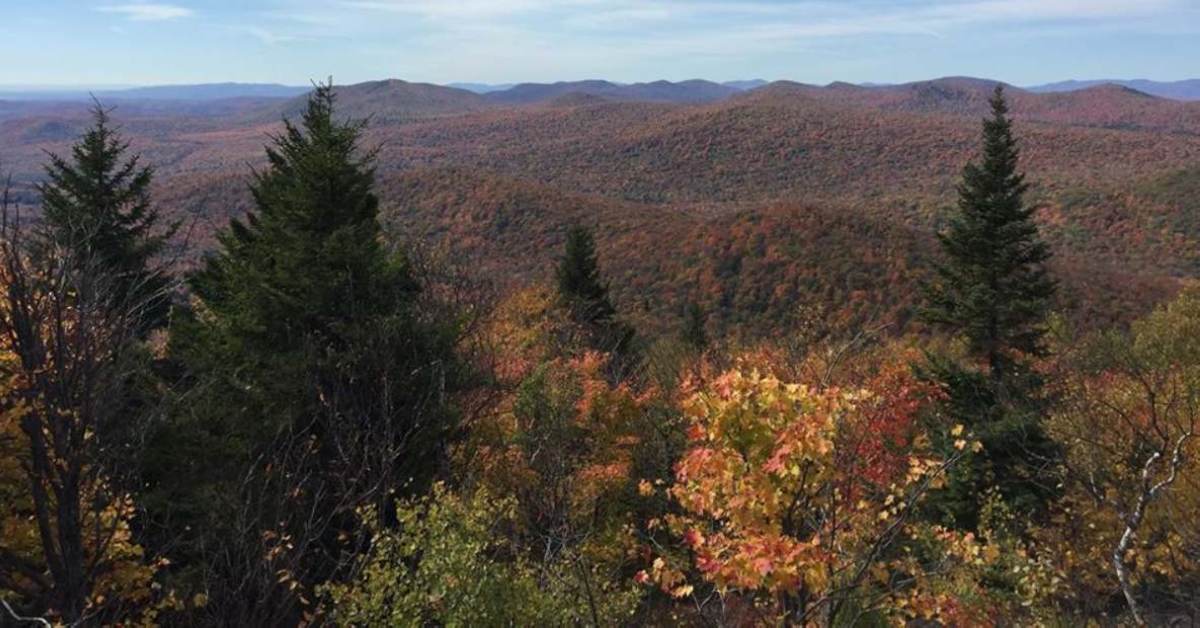 Take note that you should wear a good pair of hiking boots or shoes for this leaf peeping adventure, as the first stop is Hadley Mountain. From Rockwell Street in Hadley, follow Stony Creek Road north, and then turn left onto Hadley Hill Road. Enjoy the natural scenery as you drive along this country road to Tower Road.
Tower Road is a bumpy dirt road that leads to the trailhead and parking area for Hadley Mountain, a 3-mile round trip hike with panoramic views of the Adirondacks from the summit. If the fire tower at the summit is open, consider climbing up for an amazing bird's-eye look at the landscape.
Great Sacandaga Lake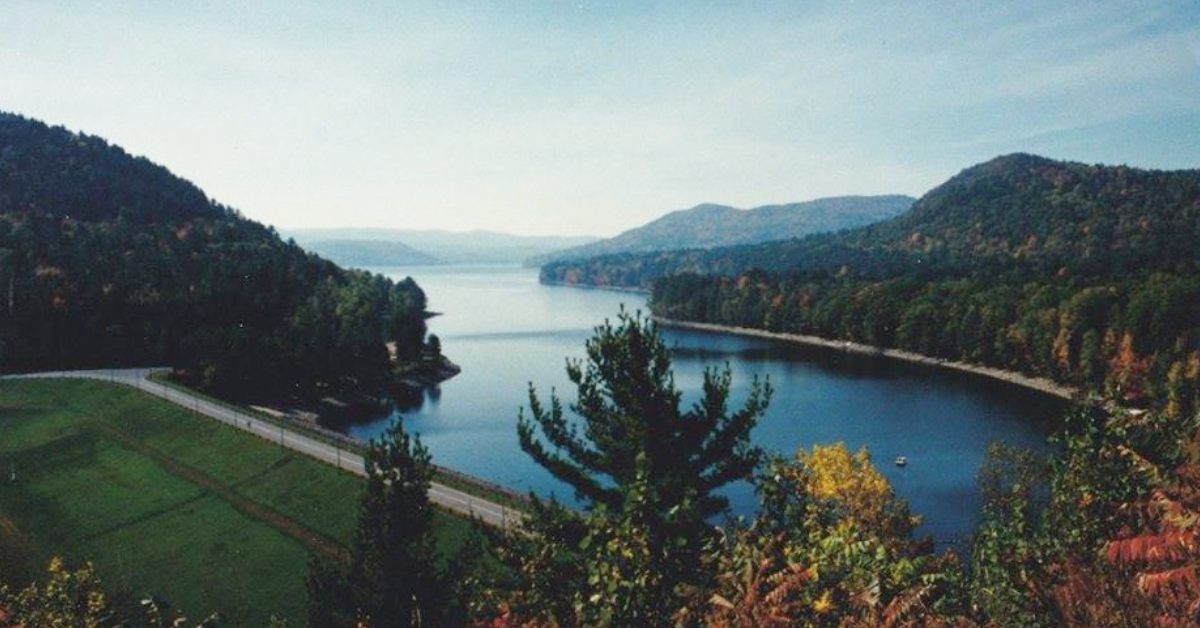 When you've completed the family-friendly hike, return to Rockwell Street. Then, drive west along North Shore Road, which follows the Sacandaga River. After about 5 miles, you'll reach the Hadley Overlook, a small pull-off on the side of the road that features a sweeping view of the Great Sacandaga Lake and colorful fall leaves.
From there, you can head back the way you came or follow North Shore Road west and drive along the lake's shoreline. If you do drive back into Hadley, make sure you take a quick detour across the Hadley Bow Bridge, a historic parabolic bridge that travels over the Sacandaga River.
Go Leaf Peeping Through the Adirondack Foothills in Corinth
Right next door to Hadley, another scenic fall drive awaits you in the Town of Corinth. This route includes stops at the Corinth Reservoir Recreation Area and a local park.
Corinth Reservoir Recreation Area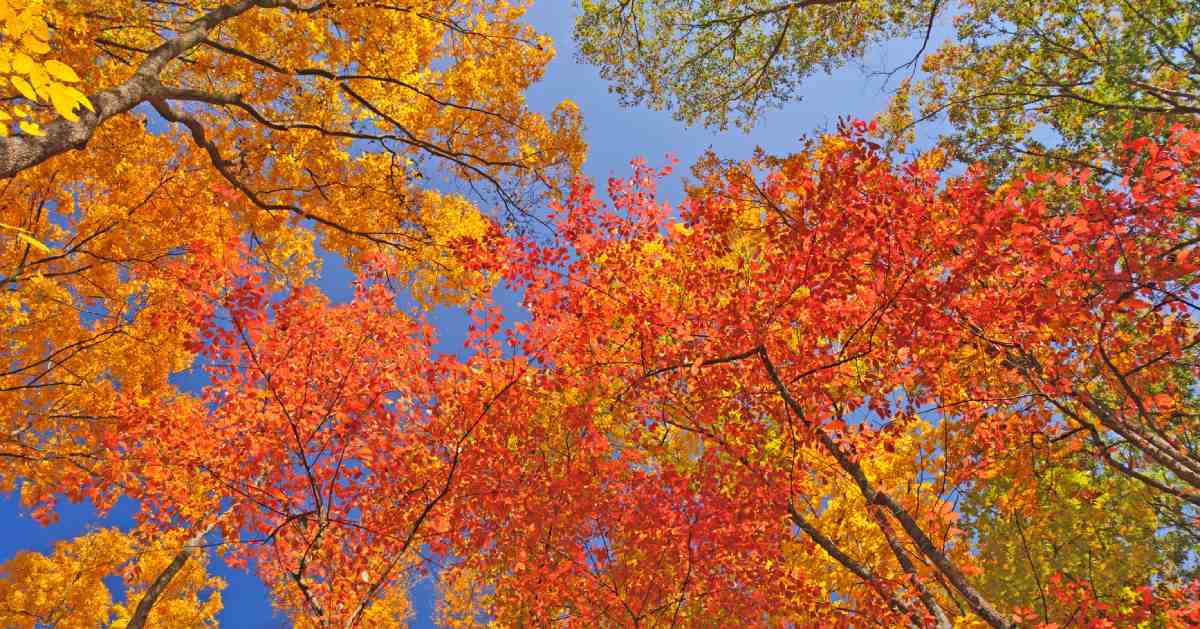 Ready to start off your day with a short drive and a fun hike? The Corinth Reservoir Recreation Area is your destination, and the trailhead is located just west of Corinth on Co Rd 10. This Recreation Area is owned by the Village of Corinth and features multiple trails through the woods and to the Upper and Lower Reservoirs. Both trails to the reservoirs are short and offer scenic views of the water and fall foliage on the trees.
Note: We recommend downloading a map (such as from AllTrails.com) or planning your route ahead of time as some hikers have noted that a few trails are not well marked. You can see a trail map of the area here.
Pagenstecher Park
After you've returned to the parking area, it may be close to lunchtime, depending on when you started your hike. If you'd like to take a short rest, head toward Pagenstecher Park in Corinth. This park is a popular picnicking area, and it overlooks the Hudson River and nearby forests.
Soak Up the Views as You Cruise Along the Length of Saratoga Lake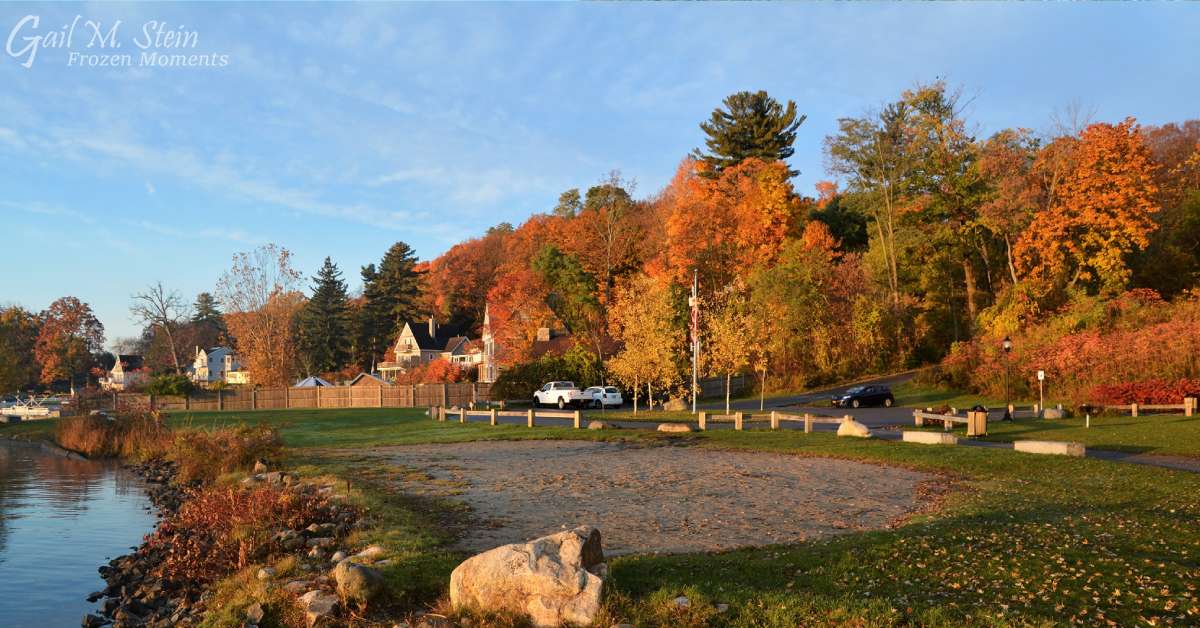 Even though summer has passed, that doesn't mean you still can't appreciate the beauty of Saratoga Lake. Whether you're driving by the lake, kayaking on the water, or checking out the leaves from a park, there are several ways to go leaf peeping.
Waterfront Park
Begin with a trip to Waterfront Park, a public park on the northwestern edge of Saratoga Lake. Visitors can drive down to the shoreline and gaze at the fall foliage across the water and around the peaceful park.
If you own a kayak, this would be an excellent spot to launch from because admission is free. Kayak rentals are available from the Kayak Shak on Fish Creek and Lake Lonely Watersports on nearby Lake Lonely, but note that both businesses close for the season in early to mid-October.
Southern Saratoga Lake
After you've stopped at Waterfront Park, the main part of this scenic drive will bring you up Crescent Avenue to NY-9P, and then down NY-9P along Saratoga Lake's eastern shoreline. The 6.2-mile drive to Brown's Beach offers views of the lake and the colorful leaves.
When you arrive in the southern Saratoga Lake area, you can find even more breathtaking views from local restaurants with patios. Carson's Woodside Tavern, Dock Brown's Lakeside Tavern, and The Hideaway at Saratoga Lake Golf Club are just some of the outdoor dining options you should consider.
Follow the Road to Fall Foliage & Fun in Southern Saratoga County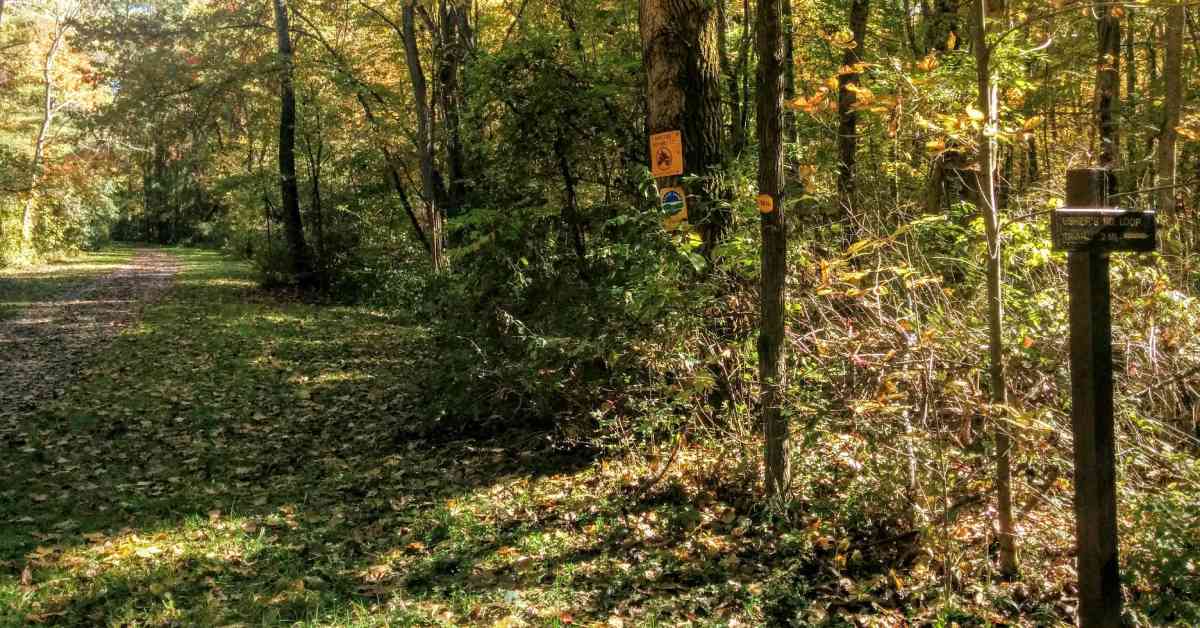 How would you like to wander through woods, explore an apple orchard, and see fall foliage? If that's your idea of a perfect day, then it's time to take a drive to southern Saratoga County.
Ushers Road State Forest
Kick off your day trip with a stop at the Ushers Road State Forest in Round Lake. The 118-acre state forest features two multi-use trails with fairly gentle terrain. Spend an hour leaf peeping and wandering through the quiet woods this autumn.
Bowman Orchards
When you've completed your hike, head back on the road south toward U.S. 9 until you reach an intersection with Kinns Road. Turn right onto Kinns Road, and stay on this winding road all the way to Vischer Ferry Road. From here, turn left and follow Vischer Ferry Road south for a long stretch. Eventually, you'll turn right onto Ray Road, and then left onto Sugar Hill Road to Bowman Orchards.
Bowman Orchards is a fall hotspot offering both apple and pumpkin picking. Enjoy exploring the orchard and picking your own apples, and don't forget to visit their farm store for candy, jams, and other gifts.
Vischer Ferry Nature & Historic Preserve
The final stretch of this drive will bring you back onto Sugar Hill Road and south toward Riverview Road and the Vischer Ferry Nature & Historic Preserve. There are a few entrances into the preserve, but we suggest driving farther along Riverview Road to the Whipple Truss Bridge. Here, you can park the car, check out the views from the bridge, and start your hike along the trails. Surround yourself with the season's gorgeous foliage.
The open road awaits in Saratoga County this fall! From parks and preserves to the summit of a mountain, see how many stops you can visit on your next scenic drive through the region.
This article is sponsored by Saratoga County Tourism. Note: The opinions expressed in this article are those of the authors. They do not necessarily reflect the opinions or view of Saratoga County Tourism or its members.