Experience Romance in Saratoga at These 9 Great Restaurants for Special Occasions
Sponsored by:
Escape Your Stress At The Saratoga Day Spa
Kelley Trembley and her team of experienced professionals are ready to address your physical, emotional, and spiritual needs through a wide range of services. Make your appointment today and witness this unique healing environment. Learn More »
Are you looking to plan the perfect night out in the Saratoga Springs area with your special someone? For Valentine's Day, your anniversary, a birthday celebration, or even a date night, these 9 romantic restaurants are all great options to choose from.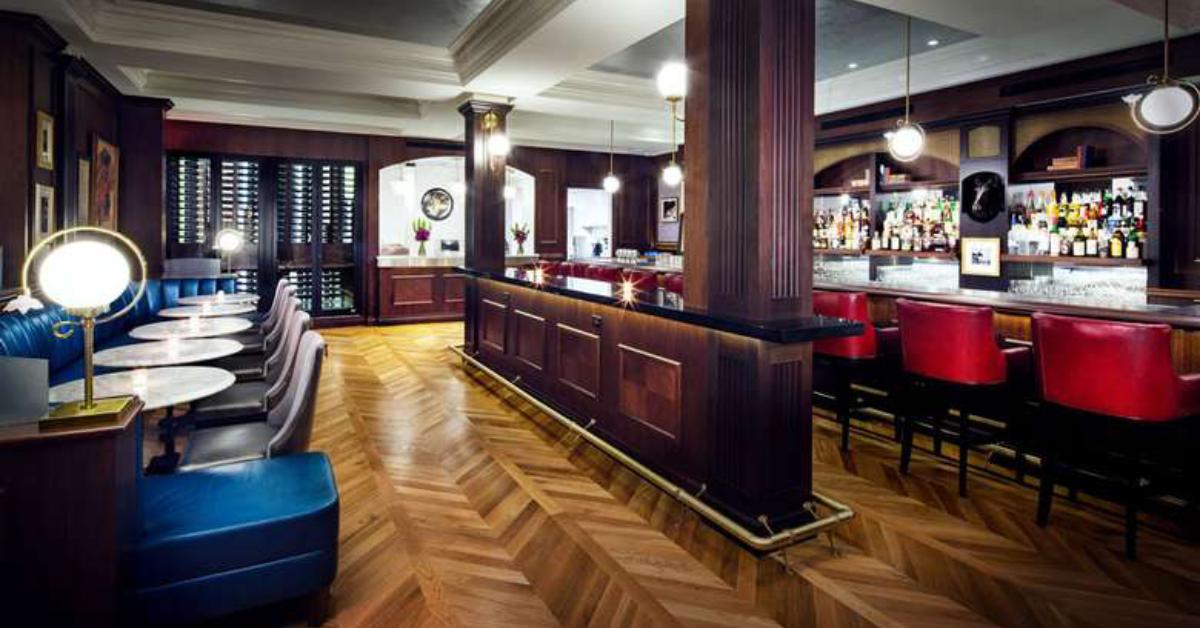 Take your date to Morrissey's Lounge & Bistro at the Adelphi Hotel for incredible food in a gorgeously reimagined space that pays homage to the building's rich history.
The bistro offers breakfast, brunch, lunch, dinner, and sushi menus. They also have an extensive list of house cocktails, including amazing seasonal cocktail options with unique presentations. Menu highlig
hts include lamb tenderloin—which is accompanied by corn puree, hercot vert, and olive jut—and the filet mignon, which is served with asparagus, goat cheese, and mushroom tart.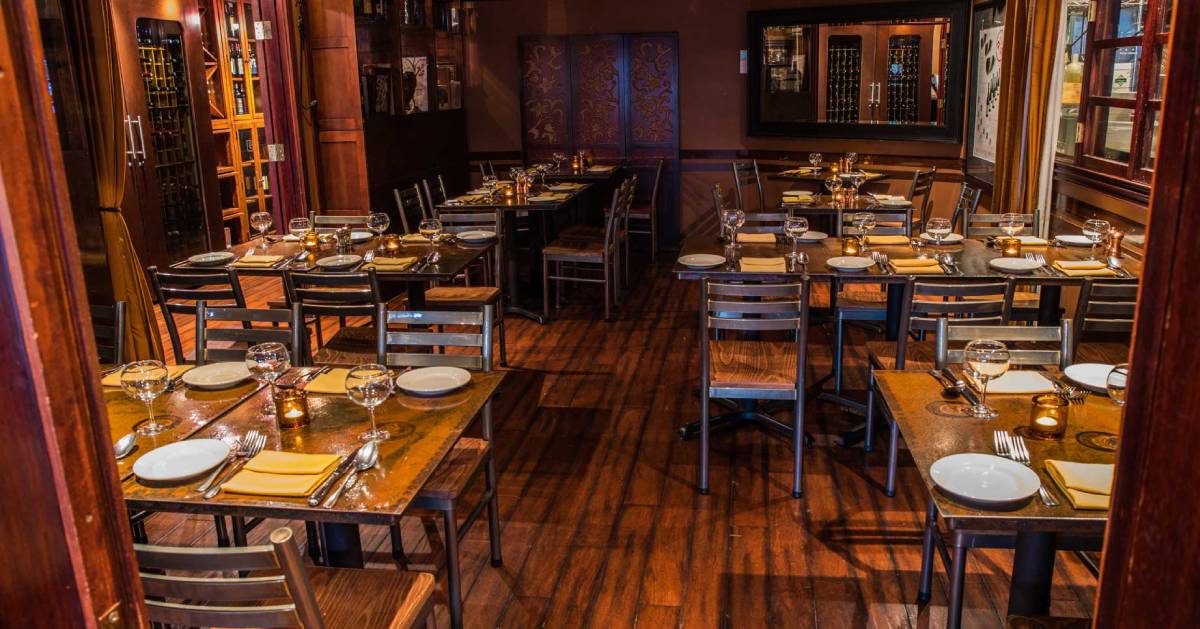 Chianti il Ristorante is a northern Italian restaurant that uses locally-sourced and seasonal ingredients for their delicious menu items. The rustic walls and hardwood floors of their beautiful dining room give the establishment an inviting ambiance, making it the ideal setting for a romantic dinner.
In addition to their award-winning wine selection, you can always look forward to artisan breads and pastas, housemade sausage and braised meats, and other fresh food.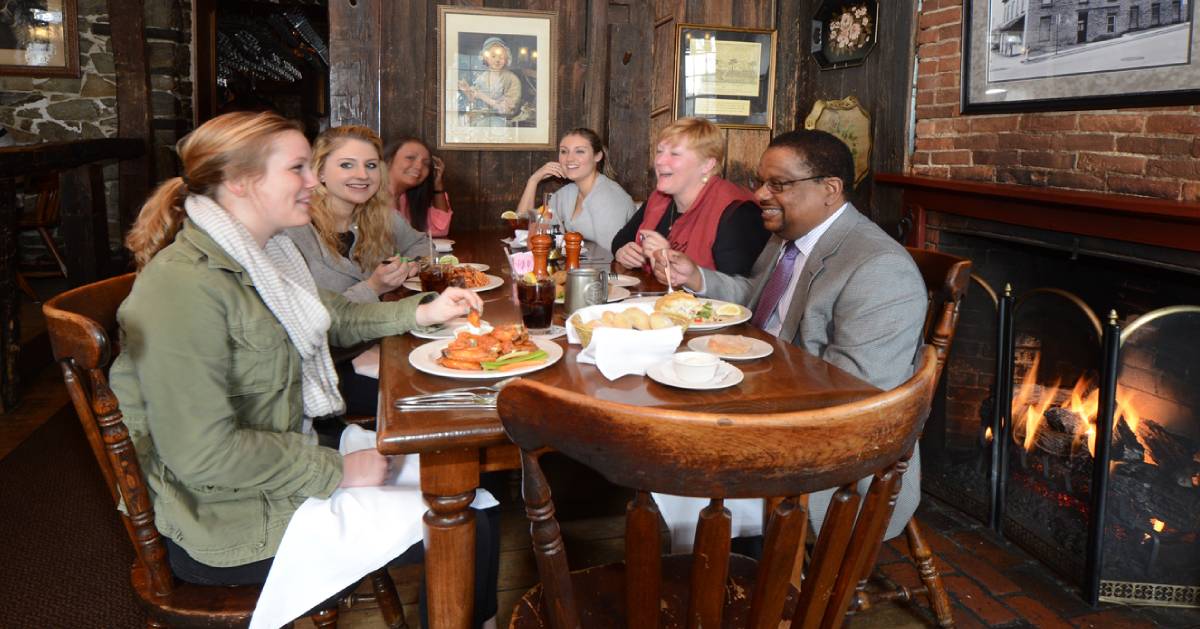 The Olde Bryan Inn is one of Saratoga Springs' most historic buildings and a wonderful place to go for American cuisine. The restaurant's extensive dinner menu has something for everyone, with a great selection of light and hearty entrees.
Embrace the warmth of The Olde Bryan Inn's historic dining rooms as you enjoy a delicious meal with your partner. Best of all, you can count on the restaurant to have enticing daily specials for your consideration.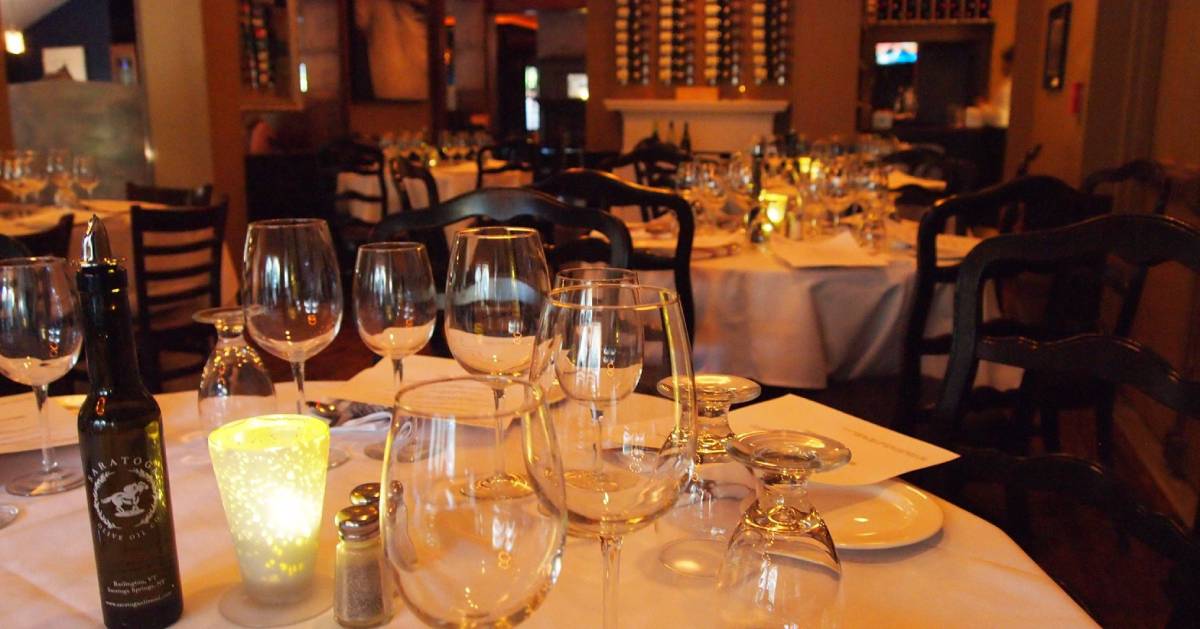 Whether you prefer a casual atmosphere or more formal dining for your special occasion, The Brook Tavern in Saratoga Springs offers both kinds of experiences. This New American restaurant is well known for their fresh oysters, innovative salads, locally-sourced meats, and quality seafood.
Plan on having your next date night in this former 19th century horse carriage factory and see why The Brook Tavern is a favorite neighborhood gathering place. They offer seating for over 100 guests inside the restaurant, an array of artisan spirits and award-winning wine, and a warm interior that combines hints of nostalgia with a contemporary style.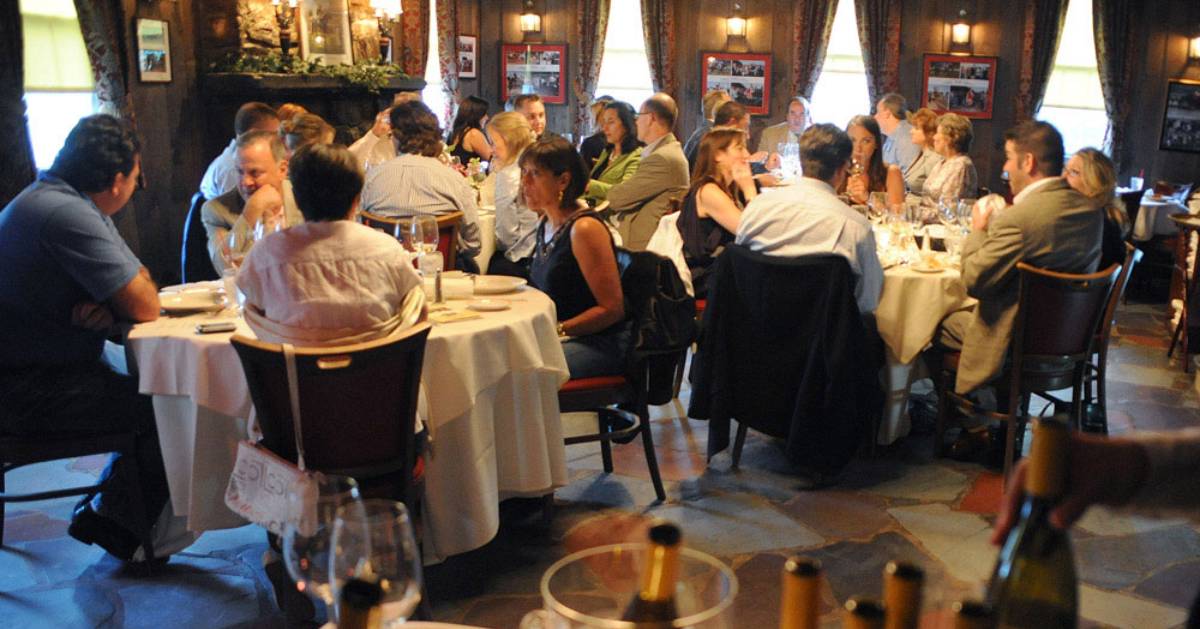 Based inside a Victorian farmhouse, The Wishing Well in Gansevoort is a rustic and romantic restaurant popularly known for their friendliness, top-notch service, and attention to detail. When you dine here, you can always look forward to fresh, innovative menu items, such as prime rib and grilled steaks, lobsters and seafood entrees, and more. Plus, they offer a diverse selection of fine wine available by the glass.
The Wishing Well is home to four dining rooms with fieldstone fireplaces that add to the warm and cozy atmosphere. Relax and unwind by the fire during your next dinner at the restaurant. Or, if you're planning a special occasion, consider selecting one of their unique event menus for your whole group to enjoy.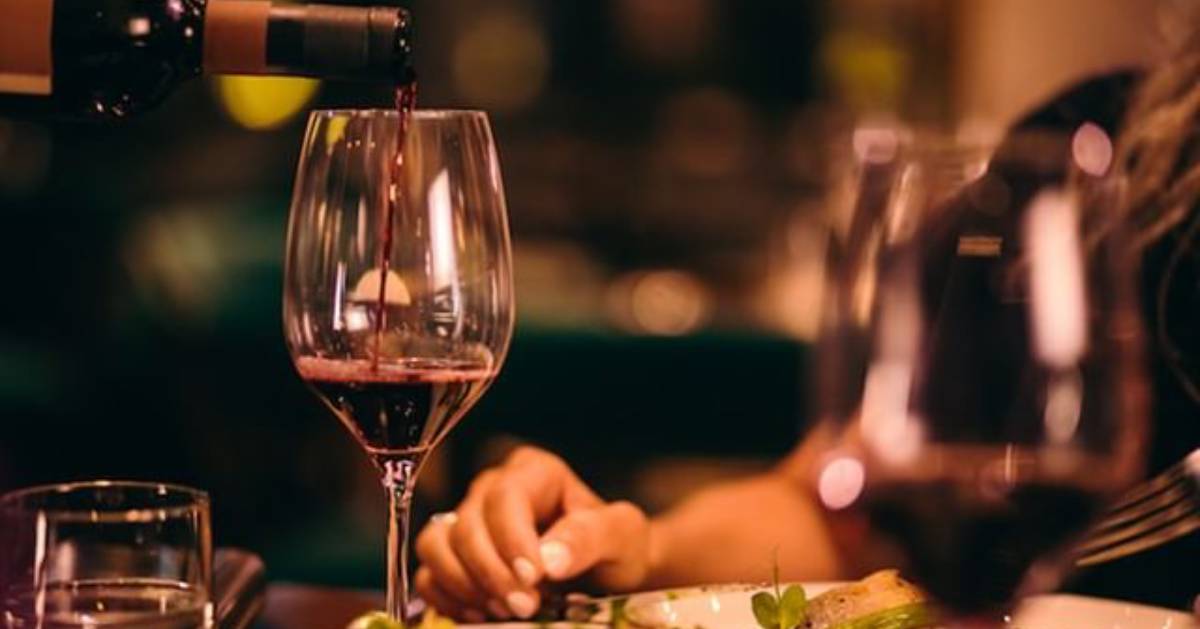 Conveniently located right on Broadway in downtown Saratoga, Salt & Char is a Modern American steakhouse offering an exceptional dining experience. With a stylish and inviting atmosphere, mouthwatering steaks, and innovative dishes, the restaurant is a top spot for your romantic dinner or special event.
What makes Salt & Char stand out is their commitment to using seasonal, sustainable, and local ingredients, which guarantees a fresh and delicious meal every time you visit. They host weekly specials and events, such as a Date Night dinner special, and feature private event spaces. Salt & Char can accommodate groups of up to 85 guests for everything from intimate gatherings and cocktail parties to large-scale celebrations.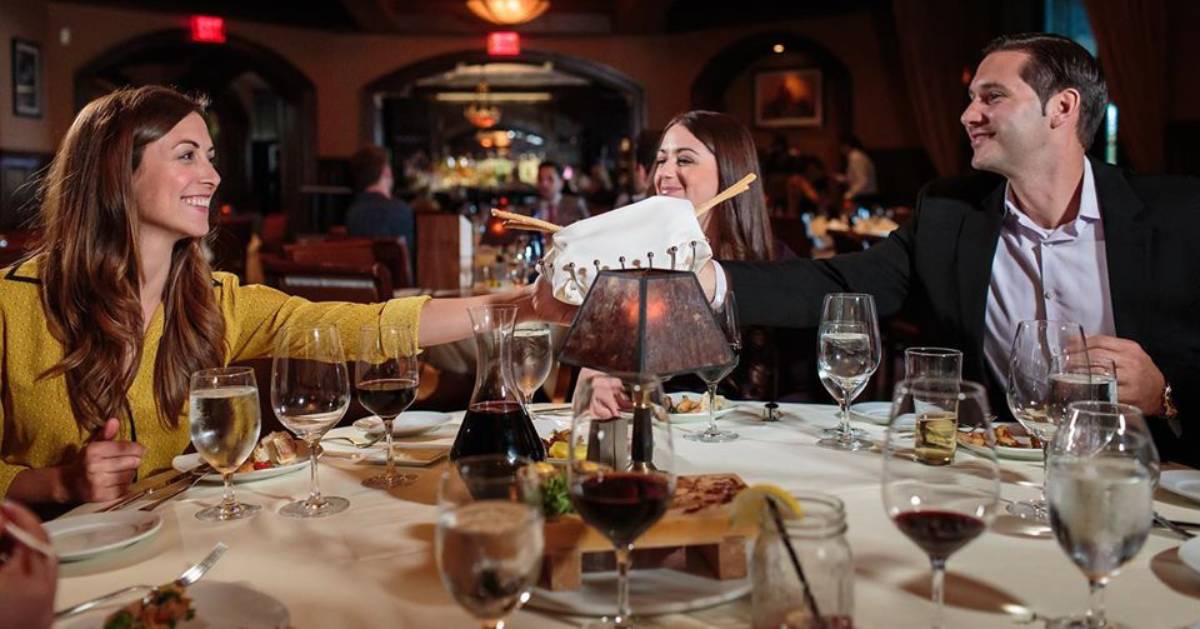 Featuring the best hand-selected beef in the country, a spacious patio, scenic views, and an elegant dining room, Prime at Saratoga National is a crown jewel in Saratoga's restaurant scene. Their menu is ingredient-driven, seasonal, and rustic, which results in unbelievable flavor combinations and unique tastes. From the perfectly prepared steaks to the succulent seafood and expertly crafted wine list, Prime is a premier dining spot for a special occasion.
In addition to the food and drinks, the restaurant hosts live music on most days of the week, as well as a variety of dining events. Contact them today and book your table at Prime at Saratoga National.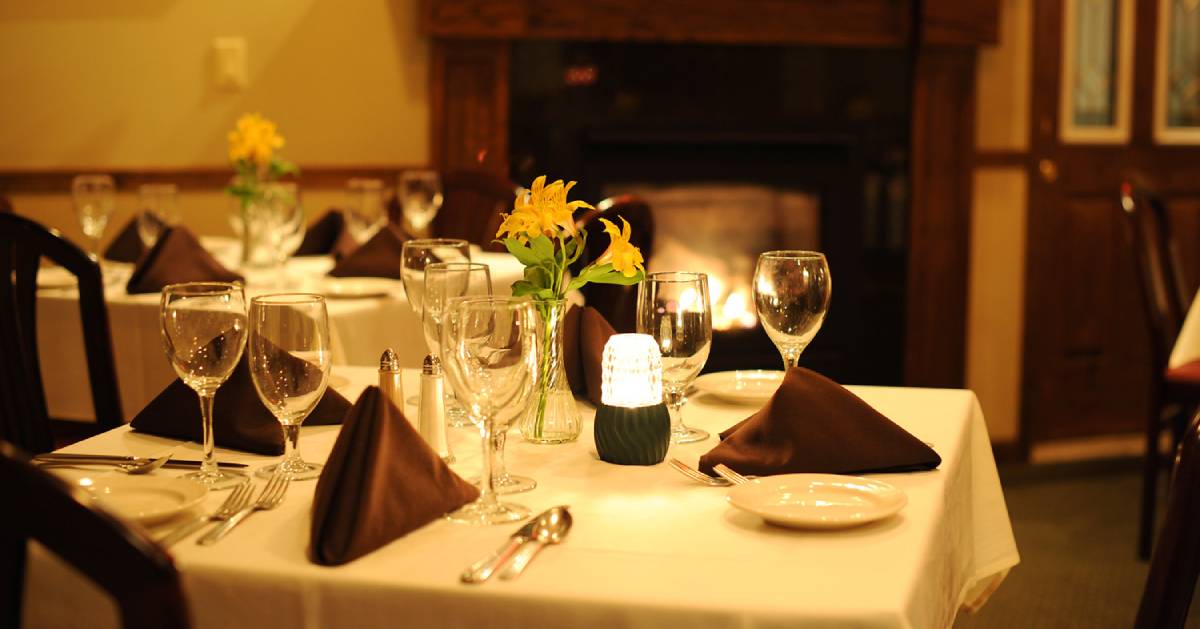 A memorable dining experience awaits at Lake Ridge Restaurant in Round Lake. Located just minutes away from the beautiful Saratoga Lake, this restaurant features first-rate Continental cuisine in an elegant setting. You can sit by the fireplace in the Green Room or Saratoga Room, dine on exceptional entrees, sip a cocktail, and treat yourself to a decadent dessert.
Lake Ridge Restaurant's cozy and inviting ambiance, quality food, and great service make it an amazing option for date nights, celebrations, birthday parties, and other special occasions. They have their own party planner and private rooms available for you to host an event in.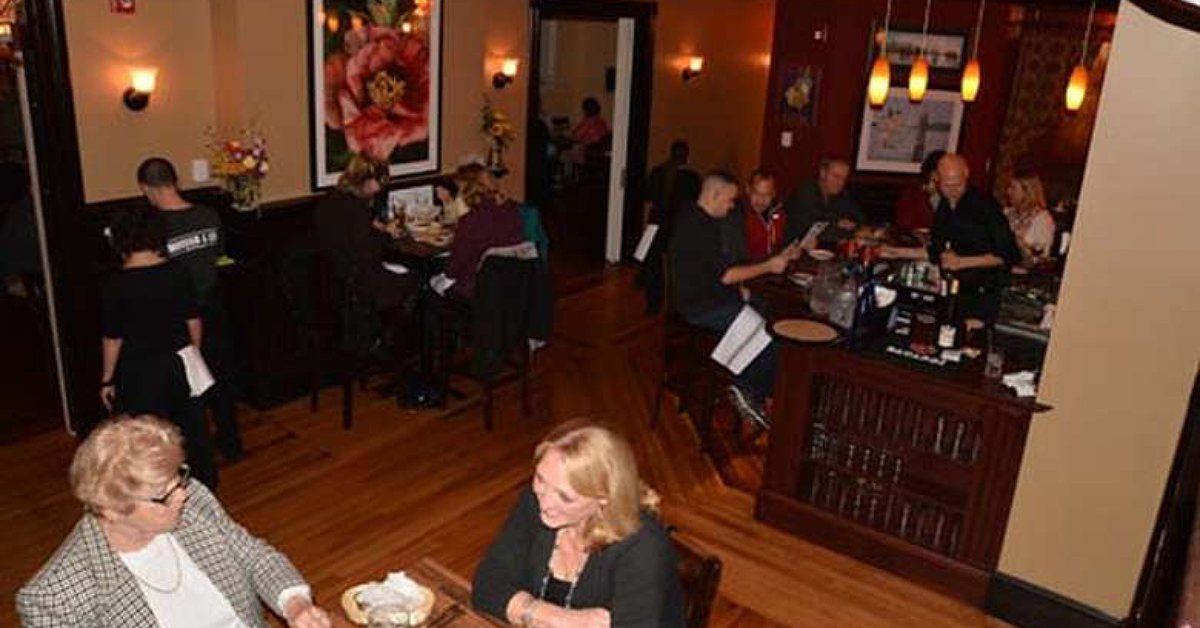 For delicious American fare with a Mediterranean-Bohemian flair, Morgan & Co. is the place to be. Highlights include exotic dishes like Sicilian Octopus Puttanesca and an Inca Bowl, and others as hearty and homestyle as Grilled Berkshire Pork Chops and Carolina Barbecue.
The restaurant is located in the historic McEchron House right downtown in Glens Falls, and has a warm and cozy atmosphere with a swanky vibe. Service is impeccable and the restaurant is owned by the chefs, so the food is always perfectly prepared.
While we're helping you out, here's an insider's tip: make your dinner reservations early! Restaurants book very quickly, particularly on weekends and special dates like Valentine's Day.