8 Must-Do Activities When You Visit Saratoga Lake in Saratoga Springs, NY
You don't need to travel to Lake George to enjoy a day's worth of fun by the water. A wide range of outdoor adventures and activities await at Saratoga Lake, located in southern Saratoga Springs, NY. In fact, to help you plan for your next trip, we've picked out 8 great things that you should do the next time you visit Saratoga Lake!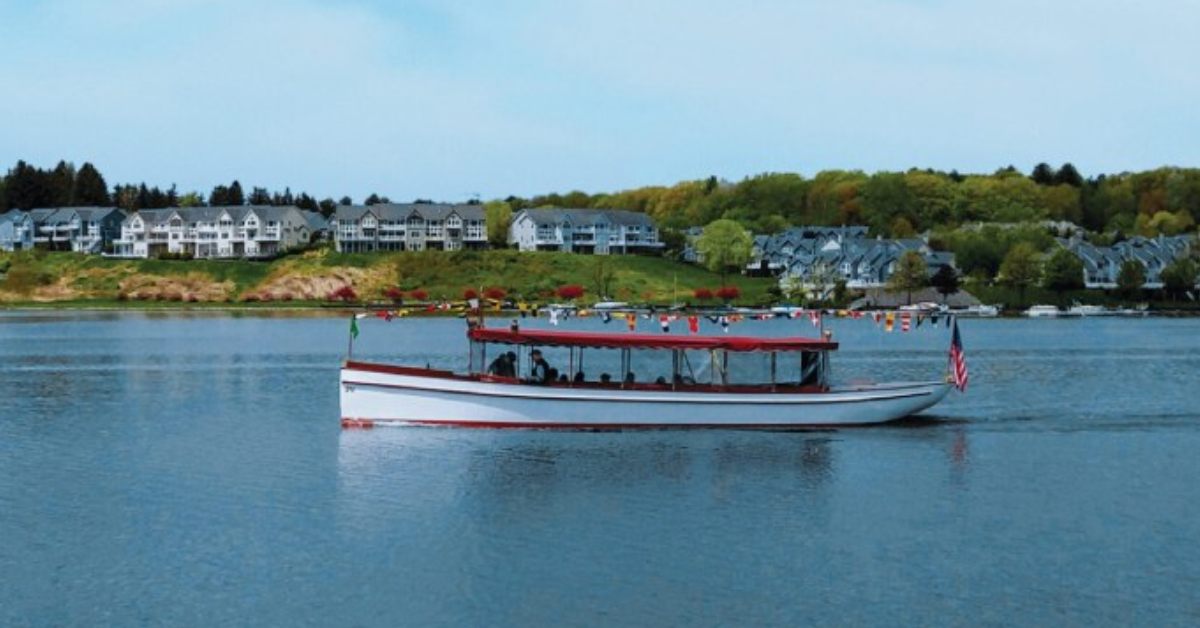 One of the best ways to spend time on Saratoga Lake is with the local Adirondack Cruise & Charter Co., which offers both private charters and a variety of specialty cruises. The company's General Schuyler 1900's replica Fantail Launch can accommodate up to 22 people for a private charter while their Kaydeross pontoon boat can accommodate up to 9 people.
If you're interested in a specialty cruise, then check out their public cruise calendar. Some of the options include an Afternoon Saratoga Lake Cruise, a Saratoga Lake Sunset Cruise, and a Wake Up on the Lake Coffee Cruise (specialty cruises subject to change).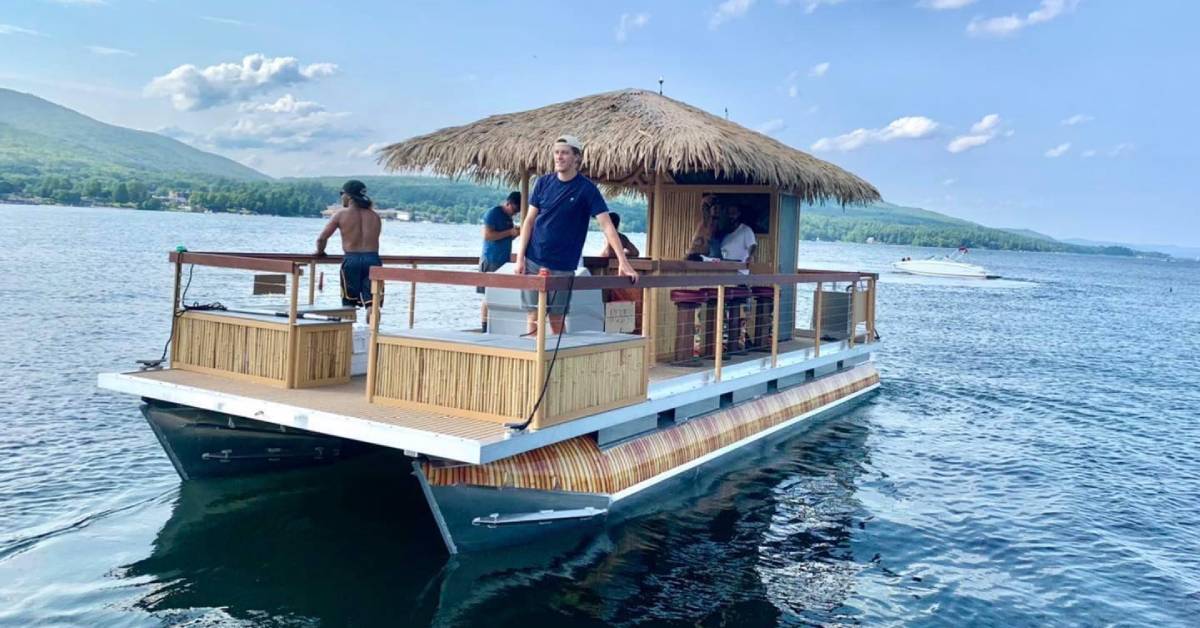 All aboard the tiki boat! Popularly known for their fun tiki boat tours of Lake George, Original Tiki Tours is now operating a second location at Saratoga Lake.
Round up your best friends and favorite family members for a relaxing cruise around Saratoga Lake in Tiki Tours' thatch-covered, 12-passenger floating tiki boat. Each tour lasts for 75 minutes, and all you have to do is bring your own drinks, snacks, and playlist of tunes to enjoy during the trip. Visit their website to book a tour today.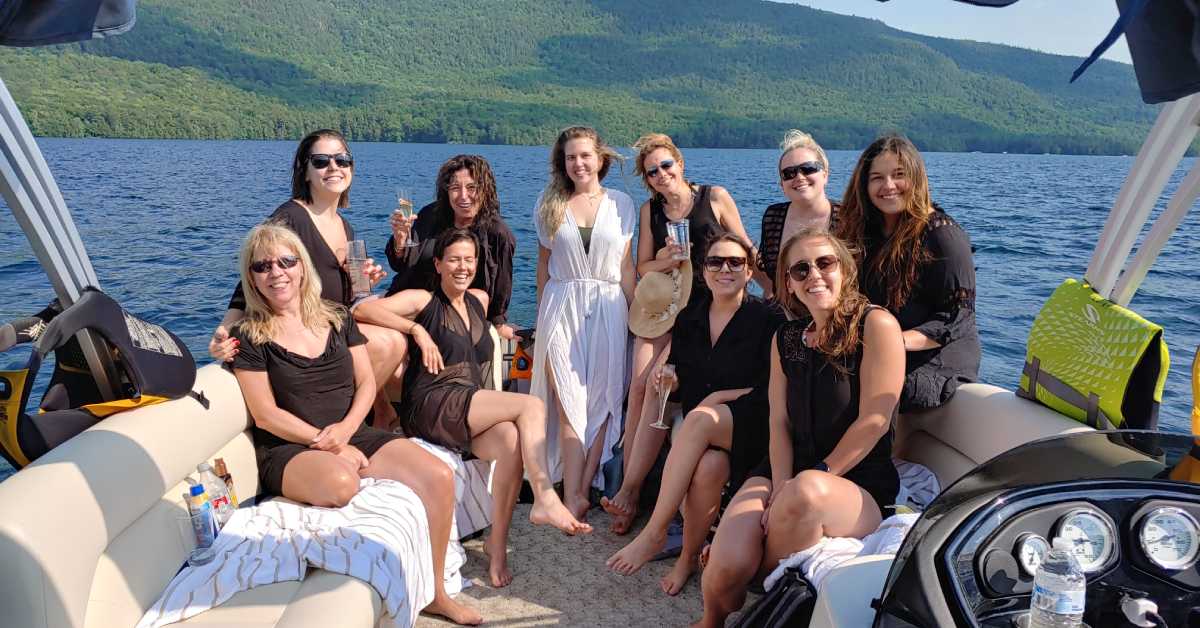 Experience a boat ride completely customized to what you and your group want. Daleys Adventure Boat Tours is the perfect choice for any event—bachelor and bachelorette groups can party on the pontoon while a certified captain drives the boat, and families who want to spend a day on the water can go tubing, swimming, and see incredible wildlife. Or, ask the captain to take your group for a relaxing ride around the lake to see the beautiful homes and learn about Saratoga history—it's all up to you!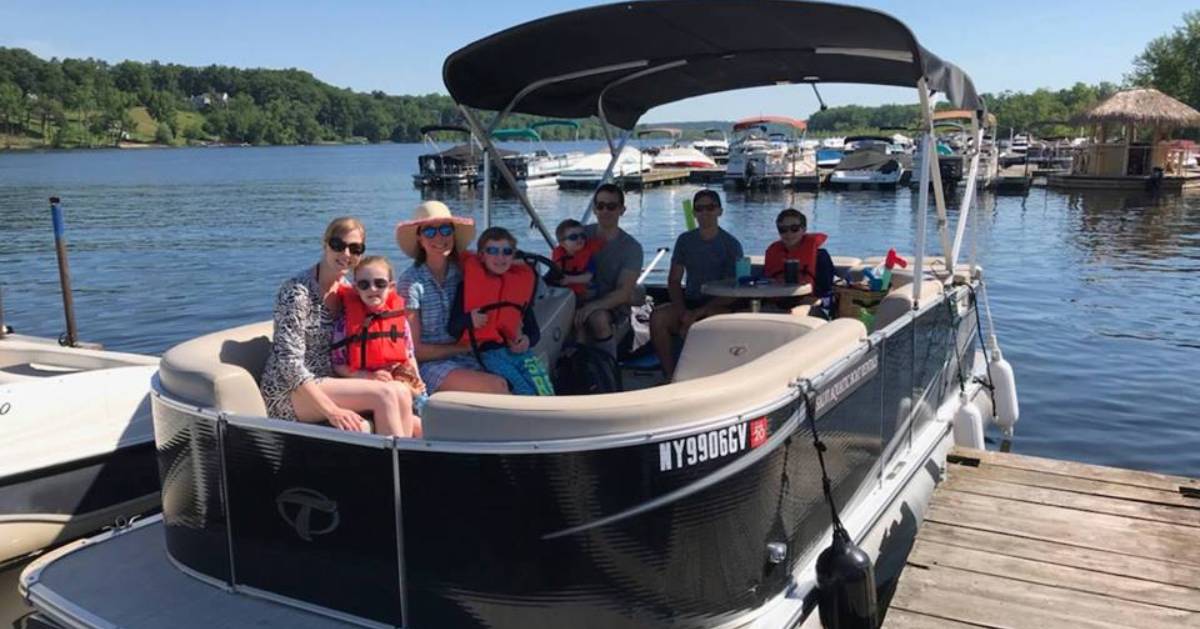 Saratoga Lake is a popular boating spot from spring into early fall. The lake is approximately 4.5 miles long, making it the perfect size for a family adventure.
Boat owners can launch from the State Boat Launch located on Route 9P, which is open year round and features parking for up to 100 trailers. Boat launching is typically permitted from April through October, and there is a small vehicle entry fee.
Looking to rent a boat for the day instead? Head to Salvi Aquatic Boat Rentals and check out their selection of pontoons and other boat rentals.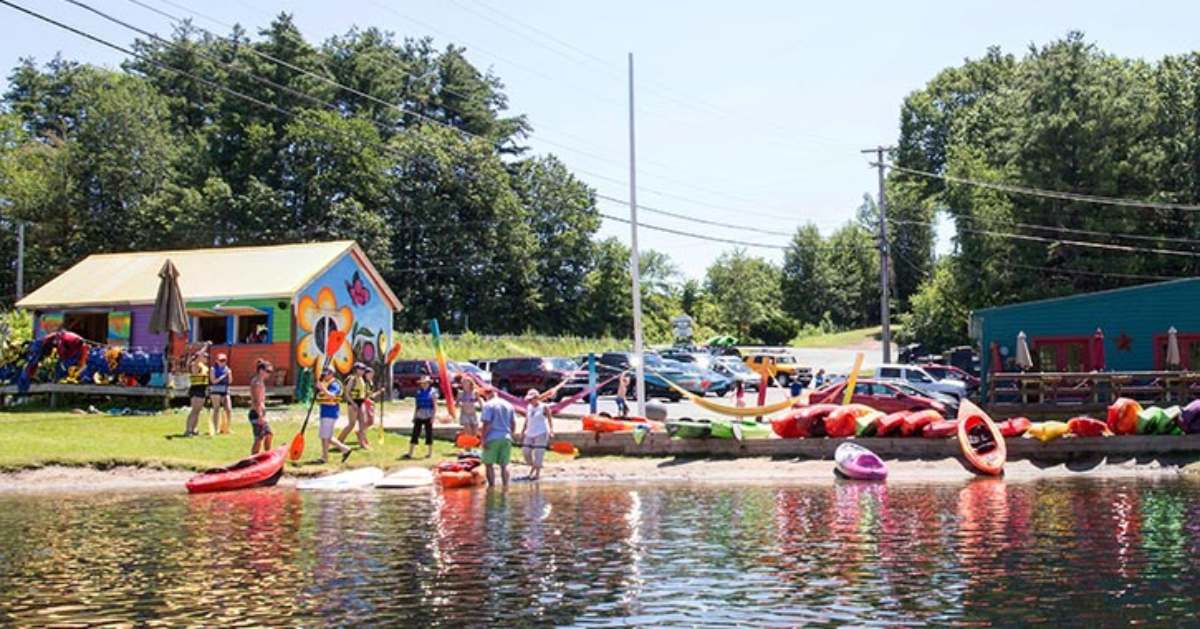 Saratoga Lake and the surrounding area offer plenty of opportunities for paddlers. You can take a kayak trip across Saratoga Lake, or you can try paddling along the Kayaderosseras Creek or Fish Creek. Don't own a kayak or paddleboard? Consider renting one from the local Kayak Shak or Lake Lonely Watersports.
Located at the southern tip, Brown's Beach is the main public swimming spot on Saratoga Lake. The beach is typically open from Memorial Day Weekend through Labor Day Weekend, and it features a large sandy beach, a swimming area, and a shallow launch for canoes, kayaks, and stand up paddleboards. You'll also find a snack shack, a large pavilion that is available to rent, and more.
Cast Your Line Into the Waters of Saratoga Lake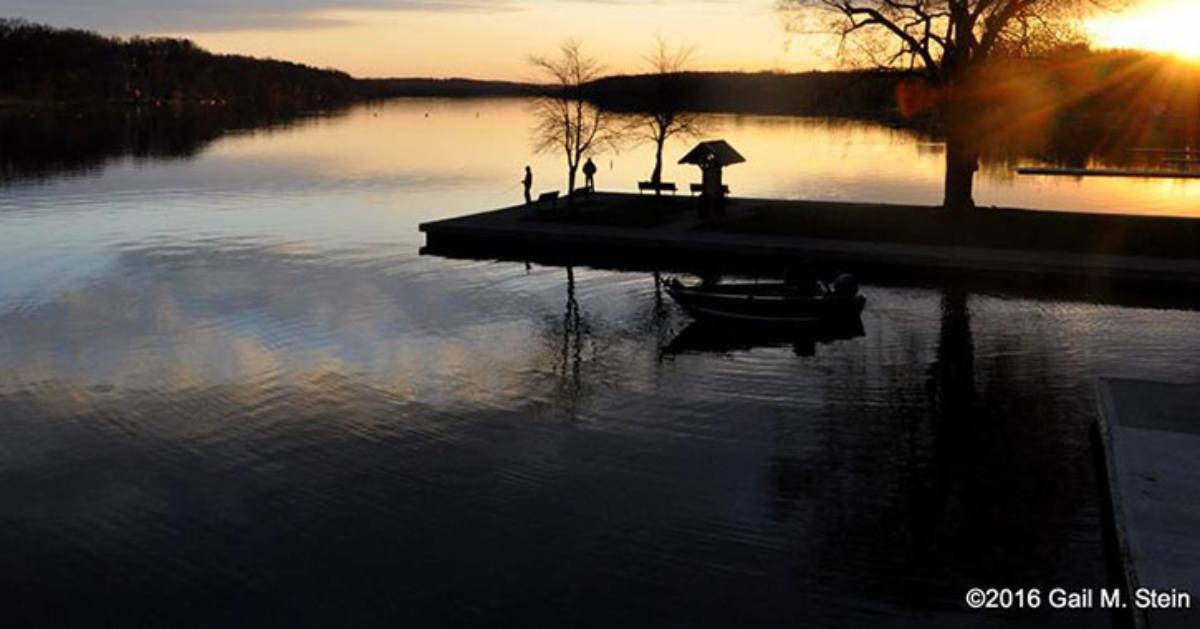 Saratoga Lake is one of the best fishing spots in the entire Saratoga Springs region. The lake is home to a wide range of fish species, including largemouth and smallmouth bass, northern pike, walleye, crappie, bluegill, perch, and carp.
The state boat launch is operated by the New York State Office of Parks, Recreation and Historic Preservation, and it's an excellent spot to fish and launch boats on the lake.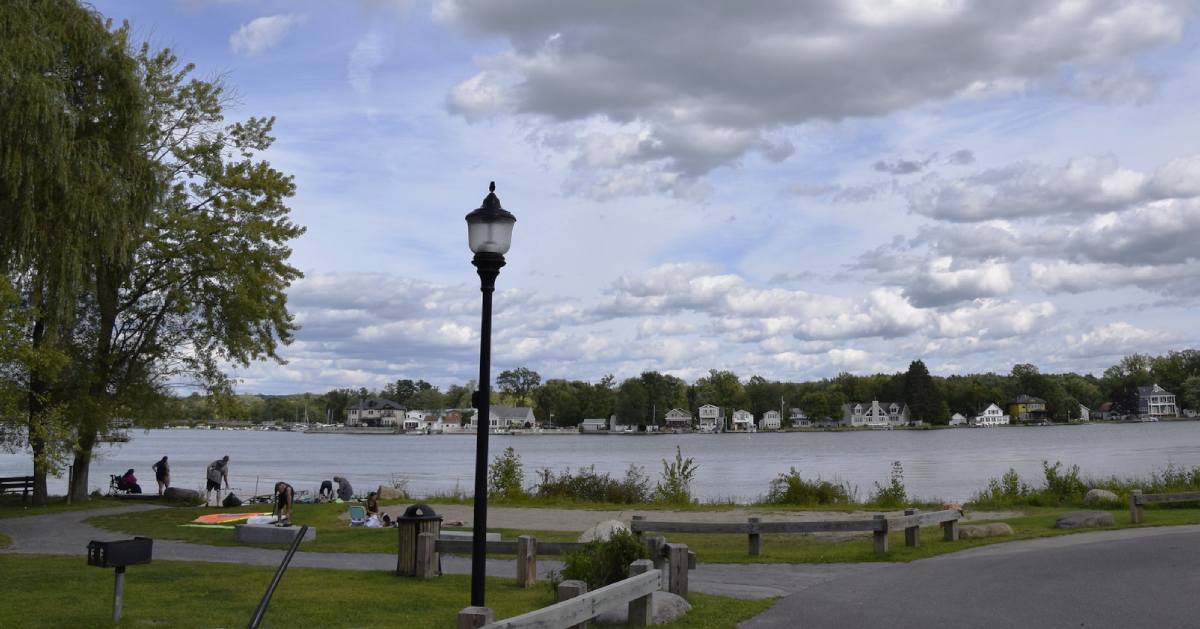 Waterfront Park on Saratoga Lake is a great place to relax and enjoy views of the water with your friends and family. This 4-acre park features a non-motorized boat launch, a small amphitheater for community events, and a picnic area with BBQ grills.
Stop by and take your canoe or kayak out for a paddle; or, enjoy lunch at a picnic table on a beautiful sunny afternoon.