16 of the Best Places for Live Music in Saratoga Springs
We didn't get quite all the places to enjoy live music in Saratoga Springs (there are so many!), but if you're looking for somewhere to hang out with friends, see a great show, or dance the night away, then this list is a great place to start.
Saratoga Springs has everything from big concert tours to small acoustic gigs to shows by jazz and bluegrass legends. Whether you're in town for a night, a week, or you live nearby, there's always something going on and an incredible live concert to go see.
Where You'll Find Some of the Biggest Names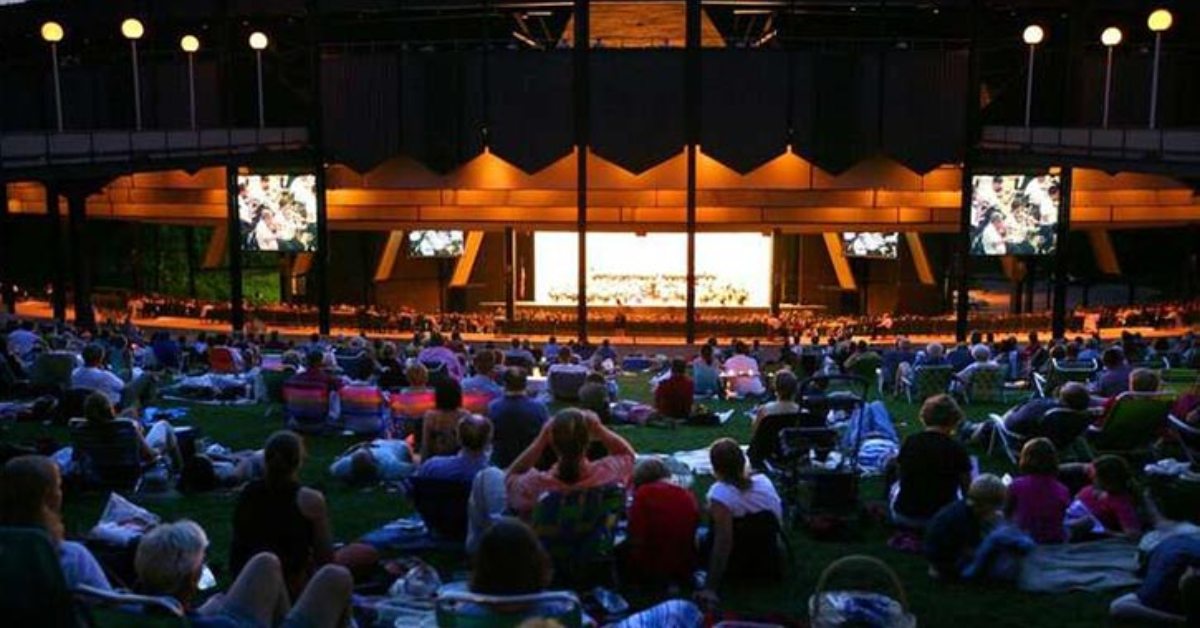 Saratoga Performing Arts Center
Saratoga Performing Arts Center (SPAC) is a destination for everything from the summer residencies of the NYC Ballet and the Philadelphia Orchestra to Live Nation concerts by major country, pop, and hip hop artists. This covered amphitheater nestled amid the trees of Saratoga Spa State Park is a wonderful spot to spend the evening with family and friends in the seats or with a picnic on the lawn. Of course, if you're into jazz, you don't want to miss the annual Jazz Fest.
Caffe Lena
Caffe Lena on Phila Street in downtown is a must-visit if you love music. This award-winning and intimate performance space still retains its historical charm from when greats like Bob Dylan used to play there. Drinks, desserts, and light fare are served by friendly volunteers. When the lights go down, all attention is on the stage as folk, jazz, bluegrass and acoustic pop fills the room.
Where You Can Sit Back & Relax While You Listen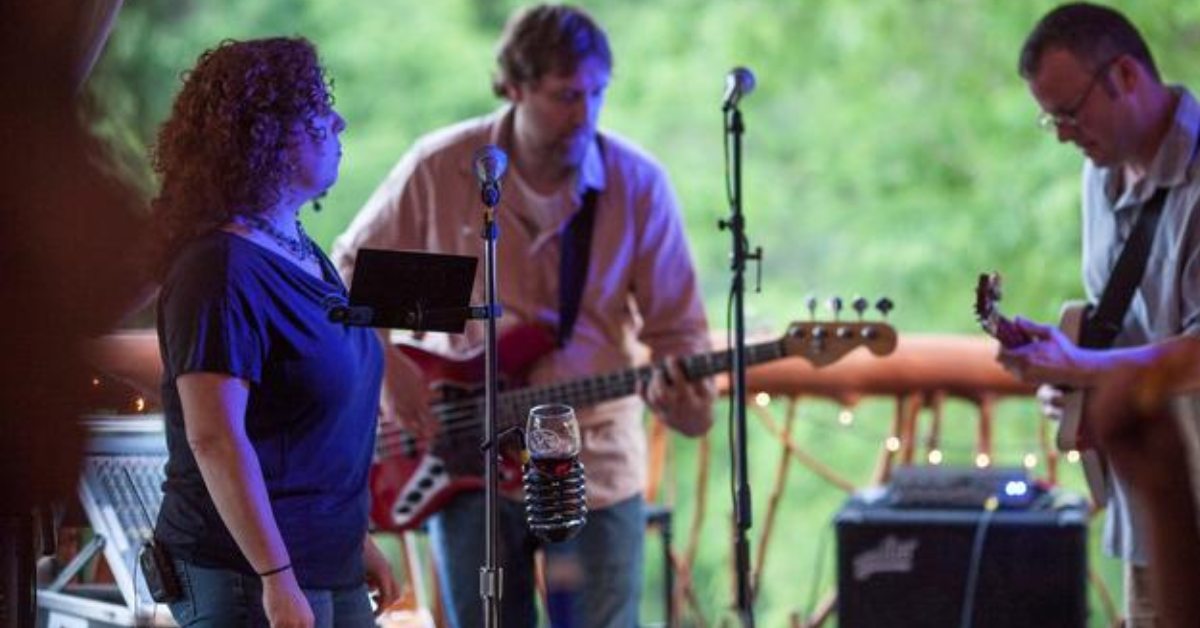 The Saratoga Winery & Tasting Room
Located a short drive west of downtown Saratoga, The Saratoga Winery on Route 29 has a large tasting room and outdoor seating for you to relax with friends while listening to acoustic acts and more in the afternoon and evening.
Prime at Saratoga National
With a giant patio and stunning views of the Saratoga National Golf Club, Prime at Saratoga National is a fantastic place to enjoy music after a day on the links. We love sitting back and watching the sun set while listening to their acoustic performers play in the evening.
Tang Teaching Museum
Each summer, the Tang Teaching Museum on Skidmore's Campus hosts a free concert series on the museum's rooftop called Upbeat on the Roof. Concerts typically take place on Thursday nights and feature regional bands and musical groups of various genres.
Kraverie
Kraverie is a Korean BBQ restaurant located in the Beekman Street Arts District of downtown Saratoga. The popular eatery has a comfortable patio and hosts live music. Come for dinner or just to grab a drink with friends (but we really recommend at least trying one of their tasty appetizers).
9 Maple
Though a bit on the smaller side, 9 Maple is a 40-seat jazz bar that you'll want to revisit again and again. They also happen to have the largest selection of single malt scotches between Manhattan and Montreal, as well as over 250 drink choices on their martini menu.
Druthers
Though we mostly think of Druthers for their patio, handcrafted brews, and excellent pub menu, they often have live music on weekend evenings. The atmosphere here is pretty chill and appeals to everyone from college students to retirees.
Nashville of Saratoga
The spirit of Music City comes alive at Nashville of Saratoga in Saratoga Springs! Stop by for great drinks and live country music. They also serve sandwiches, burgers, and other delicious food.
Gaffney's
Editor's Note (4/3/2023): Gaffney's has reopened, but there is no live music scheduled yet.
Another nice place to sit and relax on a large patio, Gaffney's in downtown Saratoga offers live music year round. Their bands lean toward the upbeat, playing popular and classic hits.
Where to Dance the Night Away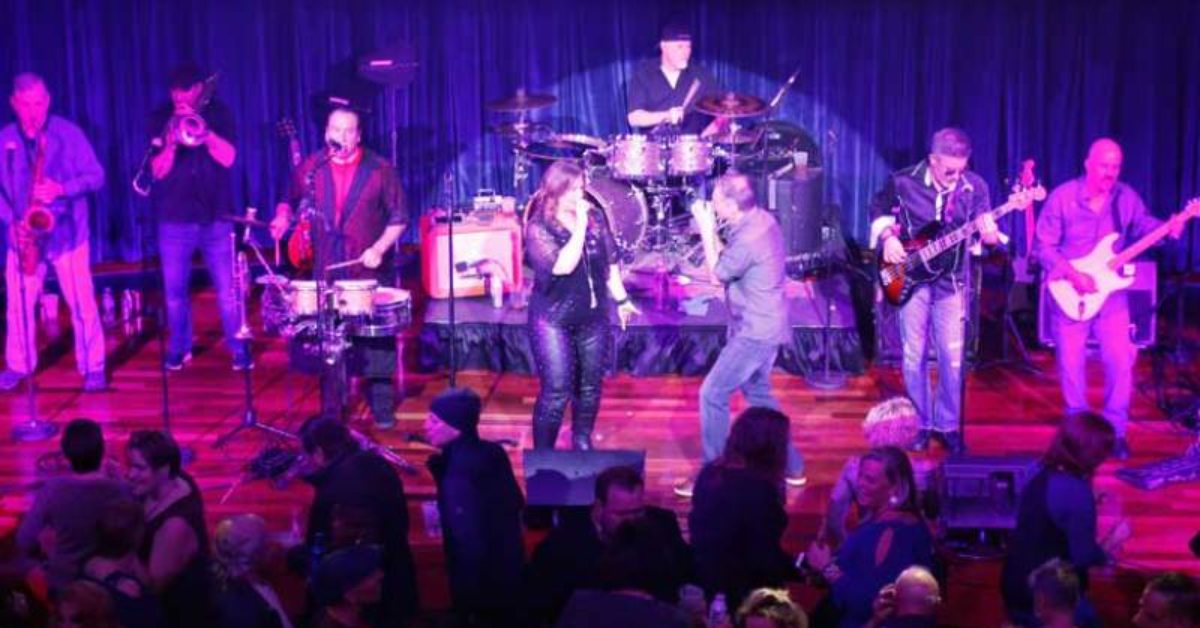 Vapor Night Club
Vapor at the Saratoga Casino Hotel is a fun nightclub hotspot for country, R&B, rock, and more. They feature fun touring shows in addition to popular local acts and DJs.
Saratoga City Tavern
With multiple floors, bars, and brews to choose from, you can't go wrong with a visit to the Saratoga City Tavern. Whether you want to chill on the roof with an acoustic act, get your groove on in the fourth floor dance hall/nightclub, or enjoy live entertainment on the first floor, Saratoga City Tavern is the only stop your group needs.
The Parting Glass
This Irish pub in downtown Saratoga features hearty food, tons of beers, and all your favorite Irish bands and musicians. If you're looking to sing along and dance to your favorite songs, then you should definitely head to The Parting Glass, order a pint of Guinness, and prepare for the music.
Harvey's Restaurant & Bar
Harvey's is an Irish bar and restaurant that is hopping on the weekends with great live music, drinks, and food. Their typical musician and band lineup includes everything from Irish and funk to blues and classic rock - and we love them all!
Spa City Tap & Barrel
Dinner time at Spa City Tap & Barrel is chill with live acoustic music, and then the dance bands usually come on stage around 10:00pm. This Caroline Street establishment also has a large draft list, pool tables, and even a few video games if you get tired of dancing.
The Ice House
This indoor/outdoor bar and BBQ restaurant is a local hotspot with fun bands in the summer. Earlier in the day, we recommend relaxing with friends on the patio before getting up to party and dance the night away.