Explore History, Parks, and More on These 11 Guided Tours in Saratoga
Here's something that even Saratoga Springs natives will say: There's so much history, culture, and attractions around the Spa City that there's always more to learn and enjoy. However, while Saratoga is a great place to wander and explore, sometimes getting a little more granular is eye-opening. That's where a good guided tour comes in handy.
Whether it's a desire to sample delicious food and drinks with a local expert or take on an educational adventure at some of the area's cultural and historical sites, we've collected our favorites based on popularity and the knowledge that local guides bring to the tour.
Get Close With Nature on These Park Tours
If you're looking to spend a fun day under the sun, you'll want to try one of Saratoga's guided park tours. Check out gorgeous gardens, mineral springs, and take in all the natural beauty of the Spa City.
Congress Park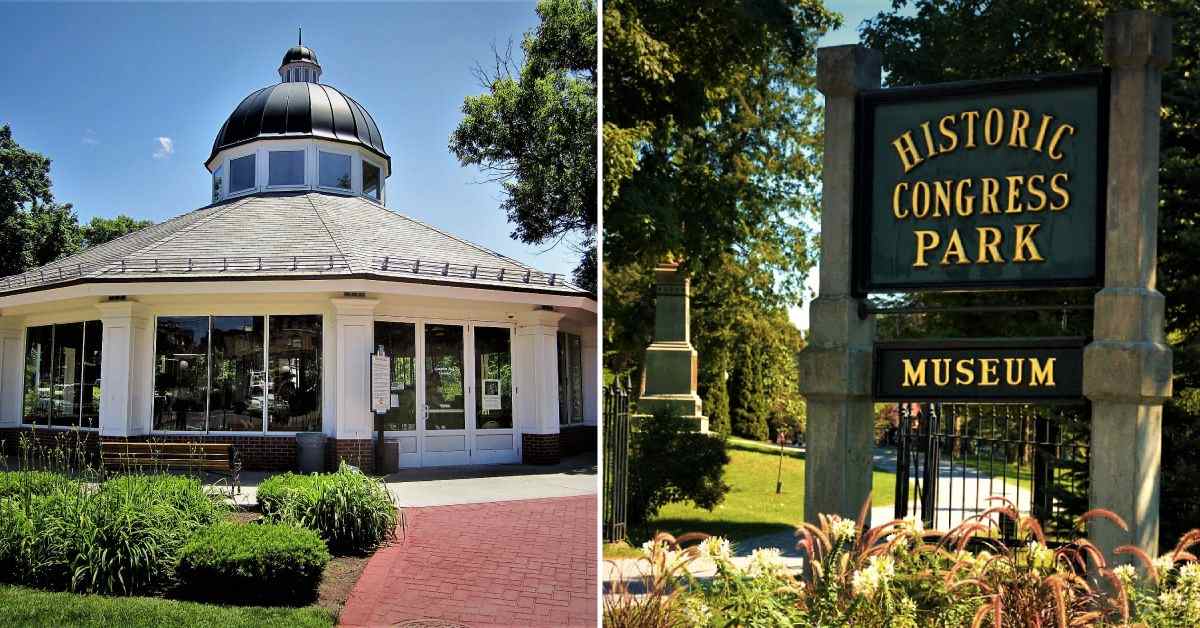 Learn all about the history of Saratoga on this guided walking tour through Congress Park. Digest how Saratoga became the "Queen of Spas" in the 19th century and the history behind the Saratoga Springs History Museum (Canfield Casino), once known as the highest rolling gambling casino in the U.S. Private and group tours are available by appointment only.
Saratoga Spa State Park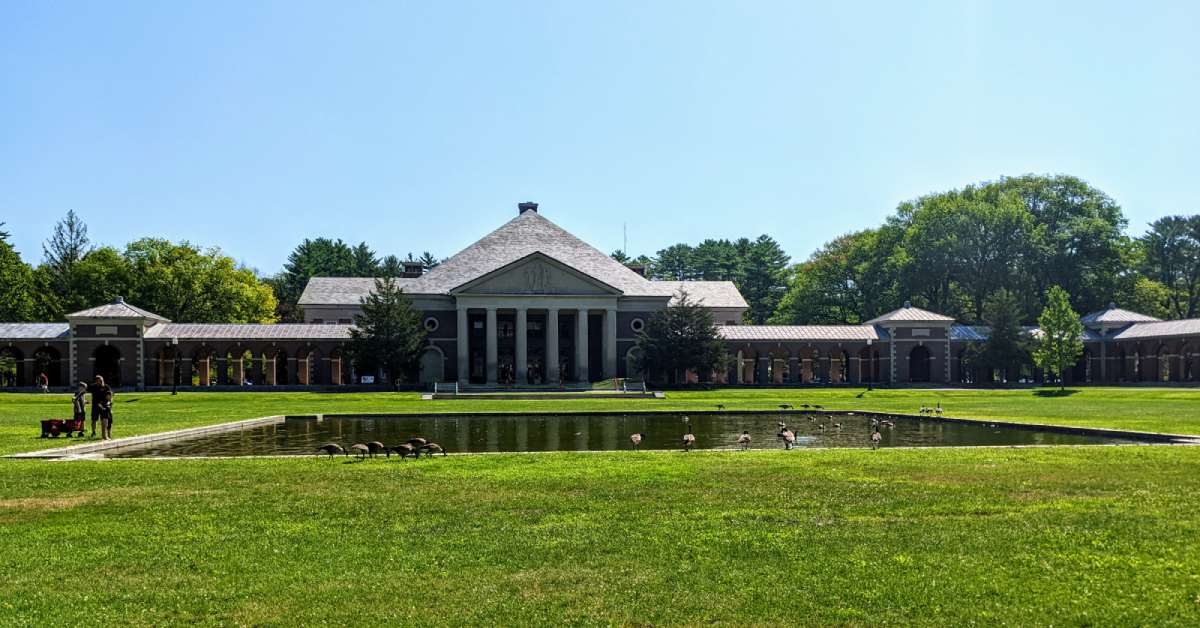 Saratoga Spa State Park is a fantastic place to wander and explore on your own, but for a real insider's look, a guided tour will ensure that you see and experience all the unique sites and natural wonders, especially Saratoga's world-famous mineral springs and geysers. See the Park website for upcoming events and tours: https://www.parks.ny.gov/events/event-results.aspx?pk=112
Find more Saratoga parks and landmarks »
Take Your Taste Buds on a Tour
An excellent way to dig deeper into the easy pleasures of Saratoga is to let local experts show you around. A lot can be learned and enjoyed with a helpful guide through the city's famous food and beverage scene.
Saratoga Springs Food Tours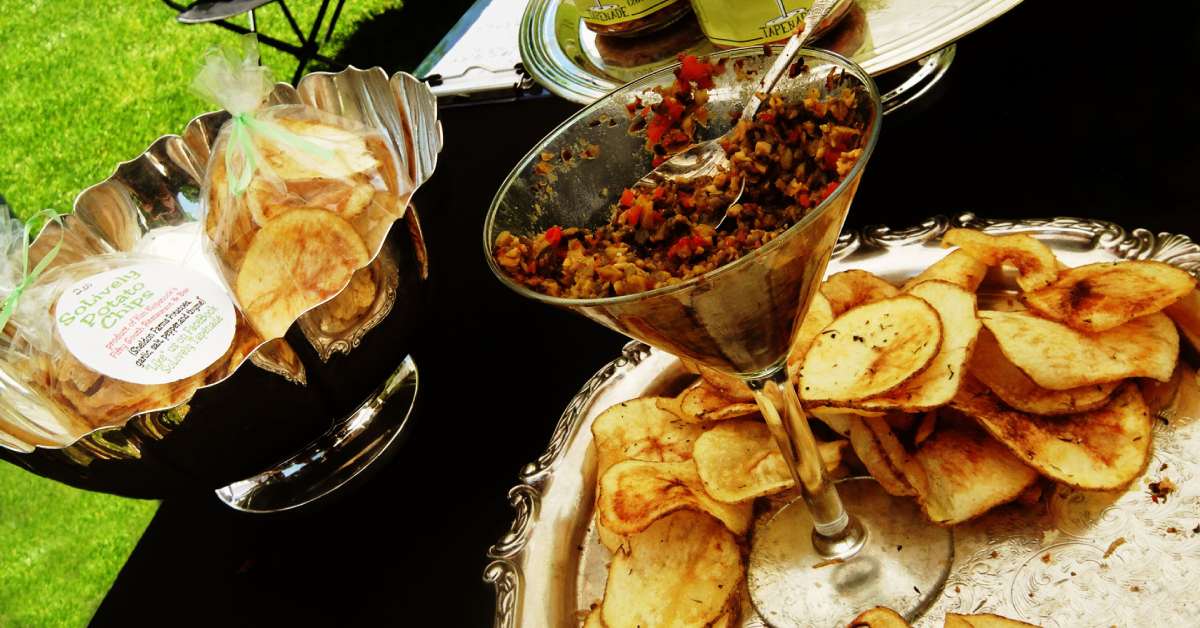 Sample local products and discover the city's most iconic eateries with Saratoga Springs Food Tours! During this leisurely 2.5-hour tour, you will taste an array of delicious and unique local foods, all while learning about the history, culture, and architecture of Saratoga Springs.
Tours are held every Saturday at noon, May through October, and groups of 6 or more can book private tours offered year-round. Once you've taken your guided tour, you'll be an expert in all the best food Saratoga Springs has to offer. Bring your appetite!
Saratoga Craft Beer Tours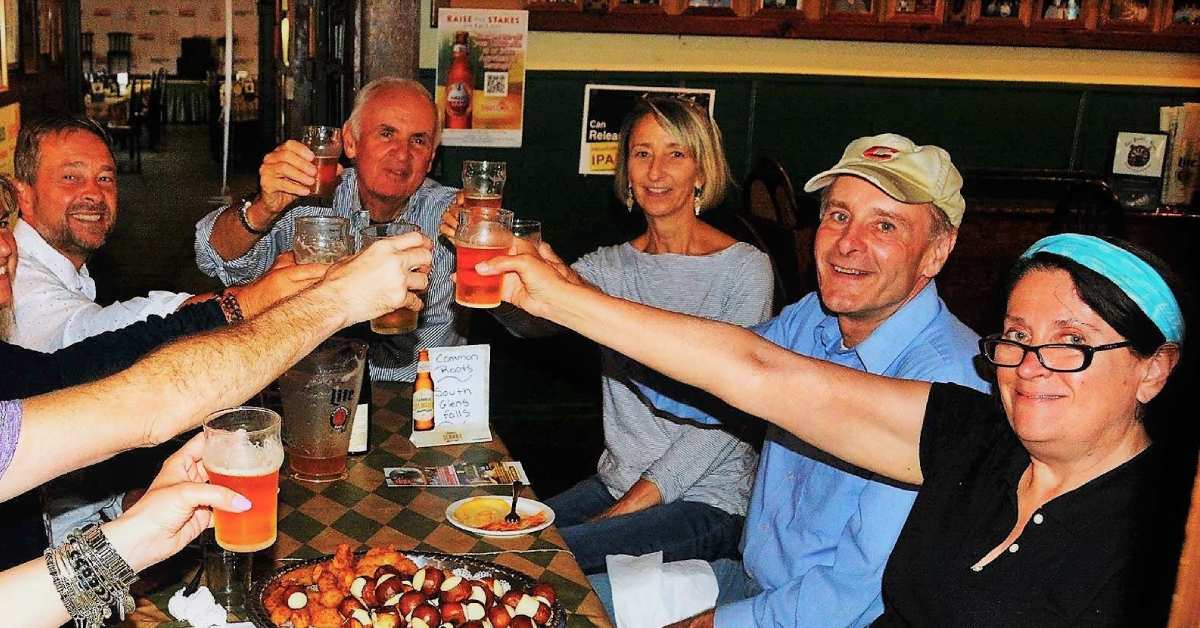 Sample your way through 'Toga's craft beer history with Saratoga Craft Beer Tours! Enjoy a 3 hour walking tour around Saratoga with beverage stops at the area's most popular breweries and pubs, like The Parting Glass, Saratoga City Tavern, Walt Whitman, and more.
Your craft beer tour will include at least six craft beer tastings paired with snacks. Tours are offered year-round and are currently only available for groups.
Spa City Brew Bus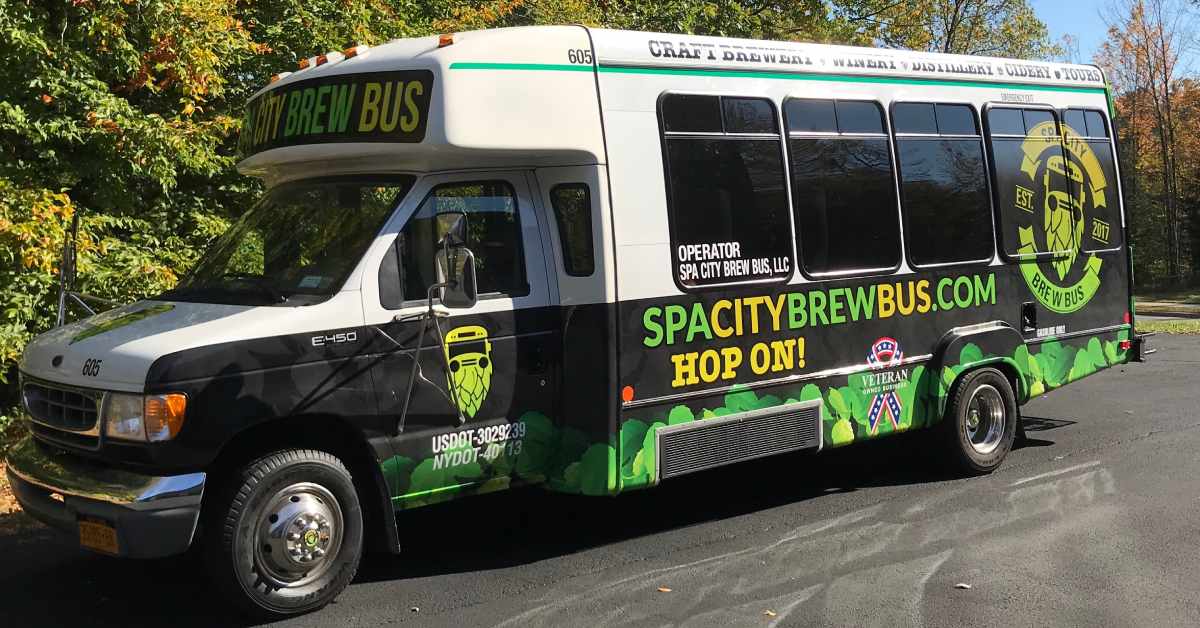 The Saratoga region's craft beer and beverage scene is hopping, which is why The Spa City Brew Bus makes a growler of sense for any group that wants to taste, toast, and enjoy Saratoga's beverage scene. The Brew Bus is veteran owned and operated and can be customized to any party's needs.
The company offers private tours within the Capital District and can accommodate up to 24 guests. The Brew Bus is the perfect way to celebrate birthdays, bachelor/bachelorette parties, family reunions, corporate events, and more. Experience Spa City's best craft breweries, cideries, wineries, and distilleries in a private, safe, and fun way.
Let the Past Come to Life During These Historic Tours
The Saratoga Springs region is rich with history, and even local residents are surprised at what new things they can learn while touring some of the area's historic sites and museums.
Ulysses S. Grant Cottage National Historic Landmark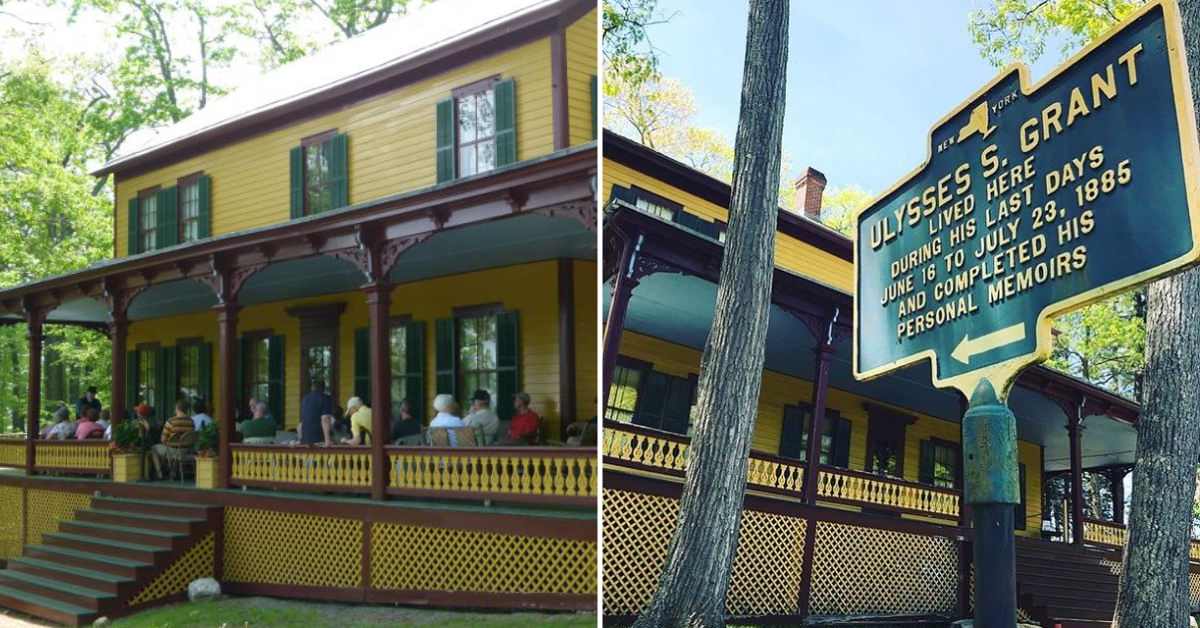 May through October, you can get a glimpse into history at Grant Cottage. With breathtaking mountain views to the north, east, and south, this beautiful site was General Ulysses S. Grant's final home and has been carefully preserved with original artifacts, such as his bed, which is still intact today!
The entrance to the cottage is available by guided tour only, but visitors are invited to self-explore other areas of the landmark, like the walking trails, the visitor center, and the mountain views. The site also offers a free audio ground tour and specialty tours. Guided tours are daily May-October and occur every 30 minutes, with the last tour of the day starting at 3:30 PM.
Saratoga Automobile Museum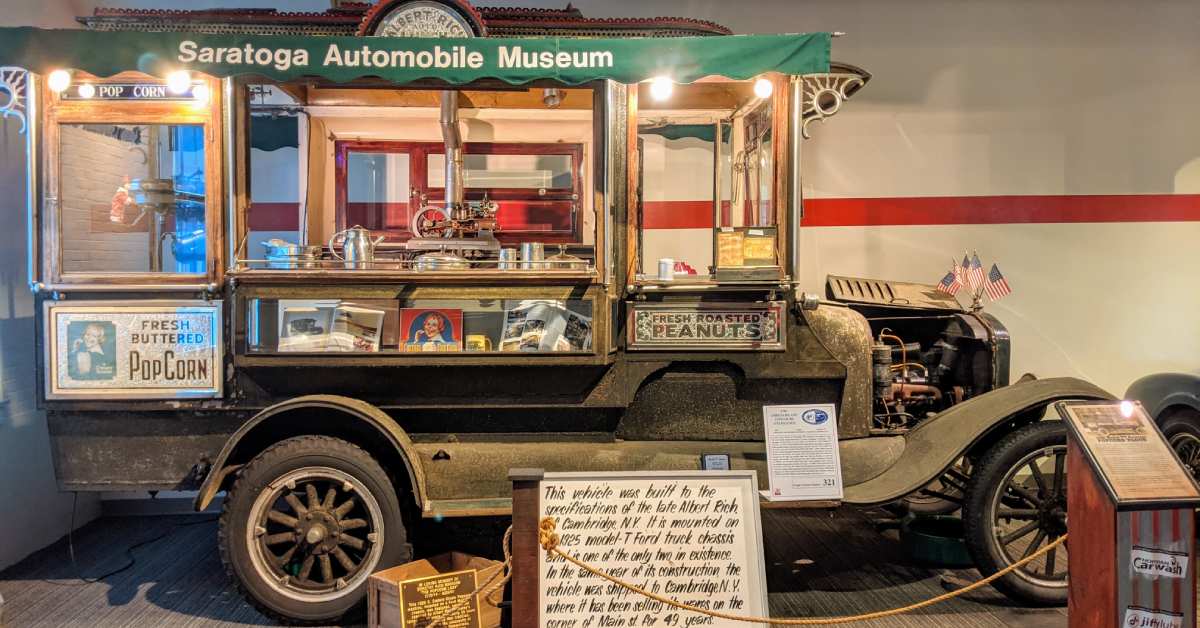 Calling all car lovers, this museum is for you! Browse the Saratoga Automobile Museum's ongoing exhibits, featuring Racing in New York, the New York State Stock Car Hall of Fame, and the East of Detroit, for a history lesson on cars dating back to the 1800s.
The museum also features special exhibits for a certain amount of time, like a current fan favorite, the Bond In Motion exhibit, which features the iconic Aston Martin cars used in the Bond films. Enjoy an hour-long guided tour that can be organized for groups of 10 or more by reservation. Tours are led by trained volunteers or museum staff.
Haunted Saratoga Ghost Tours
On Fridays and Saturdays at 7 PM, walk through some of Saratoga's most haunted sites. Stroll through parts of Congress Park and downtown Saratoga Springs and possibly meet a few of the city's most famous ghoulish residents, like Old Smoke, who haunts the old Canfield Casino. Scheduled tours are available May through Mid-November, last 90 minutes, and cover less than a mile of leisurely walking.
Bonus Self-Guided Tour: Saratoga National Historical Park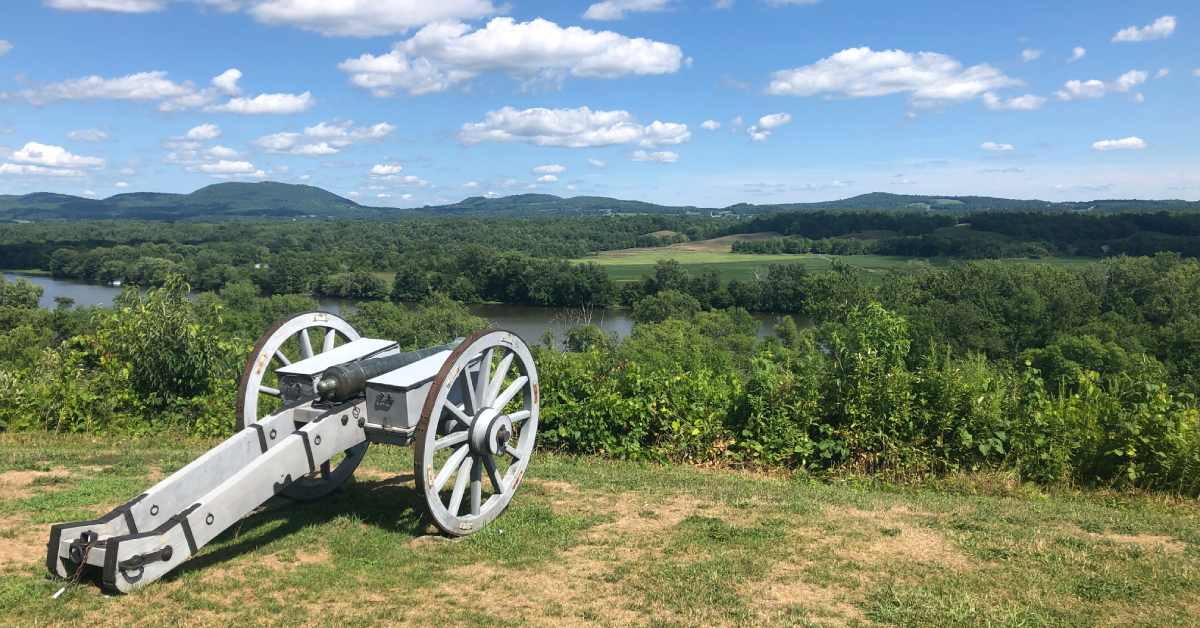 Take a tour through Saratoga Battlefield, the site of Revolutionary War battles that led to American victory. Stop by the park's visitor center to pick up a map and brochure and watch an orientation film before embarking on your tour. While tours of this park are self-guided, there are plenty of exhibits in the visitor center and interpretive stations to provide you with more information.
After your tour, head over to the Schuyler House and learn about General Philip Schuyler, whose country estate in Saratoga once hosted George Washington, son-in-law Alexander Hamilton, Thomas Jefferson, James Madison, and the Marquis de Lafayette.
Find more historical Saratoga sites »
Learn About Saratoga's Extensive History With Horse Racing
Many know Saratoga for its incredible and historic race course, but did you know that you can experience the track up close? Take a guided tour and learn about Saratoga's important role in horse racing history.
Saratoga Race Course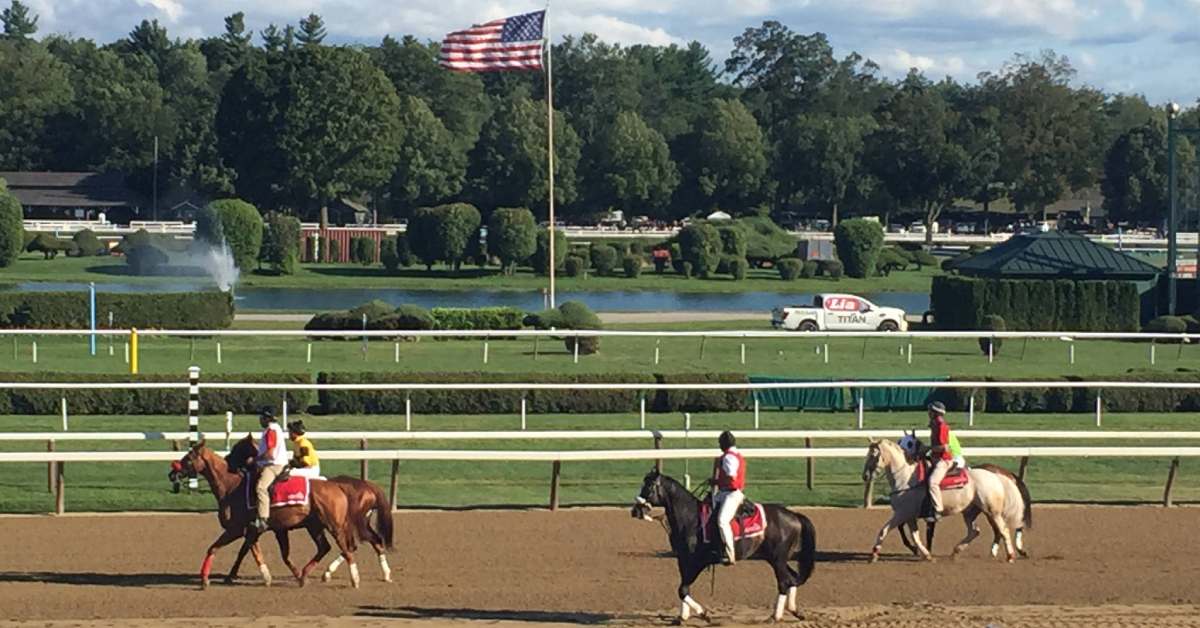 Go on a guided tour of Saratoga Race Course during the summer racing season. You can learn about the exciting story of thoroughbred racing in Saratoga while exploring behind the scenes. Guided walking tours are typically available during most racing days.
The National Museum of Racing and Hall of Fame
Racing enthusiasts and history buffs won't want to skip guided tours at the National Museum of Racing and Hall of Fame. Their guided museum tours will take you through incredible collections, exhibits, and the Hall of Fame.
If you still want more information on racing history, the museum offers some exclusive tours, such as the Tom Durkin Exclusive Museum Tour and the Oklahoma Training Track Exclusive Tour. More information on these tours can be found on their site.
Pedal Your Way Through Saratoga
Looking to get in a little exercise and breathe in some fresh air, all while learning all about Saratoga's history? Bike tours are the perfect way to do so!
Saratoga Bike Tours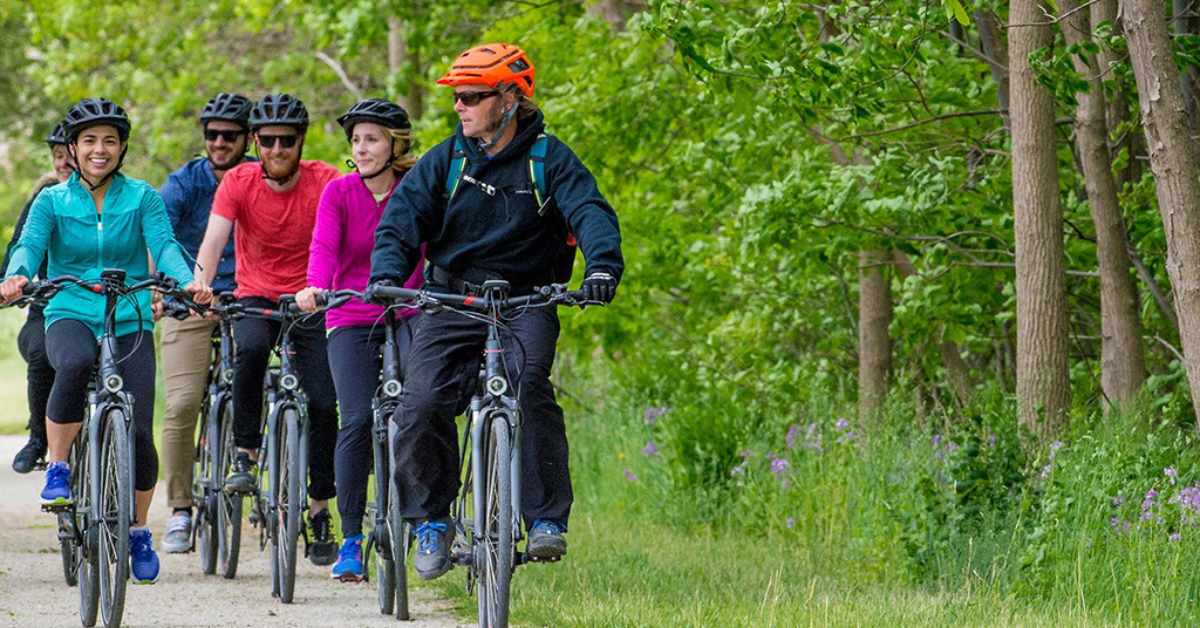 Saratoga Bike Tours offers an incredible opportunity to experience the region's picturesque landscapes, charming streets, and hidden gems from the saddle of a bicycle. Participants can expect a 10 to 12 mile leisurely bike ride with stops at some of Saratoga's most beautiful spots, like the Yaddo Gardens, Congress Park, the Roosevelt Baths, and more.
Tours are offered by appointment, May through October. Tours are usually 2.5-3 hours and typically start at either 9am or 1pm.
From food and beverage tours to discovering the secrets of Saratoga Springs, guided tours allow you to explore and experience everything this wonderful city has to offer. Go ahead and hit the town—with a tour guide by your side!
Fuel up for your next tour at one of these Saratoga restaurants >>