Experience Saratoga On a Guided Tour
Here's something that even Saratoga Springs natives will say: There's so much history, culture and so many attractions around the Spa City that there's always more to learn and enjoy. While Saratoga is a great place to wander and explore, sometimes it's amazing to get a little more granular on things. That's where a good guided tour comes in handy. Whether it's a desire to sample delicious food and drinks with a local expert, or take on an educational adventure at some of the area's cultural and historical sites, we've collected some of our favorites based on popularity and the knowledge that local guides bring to the tour.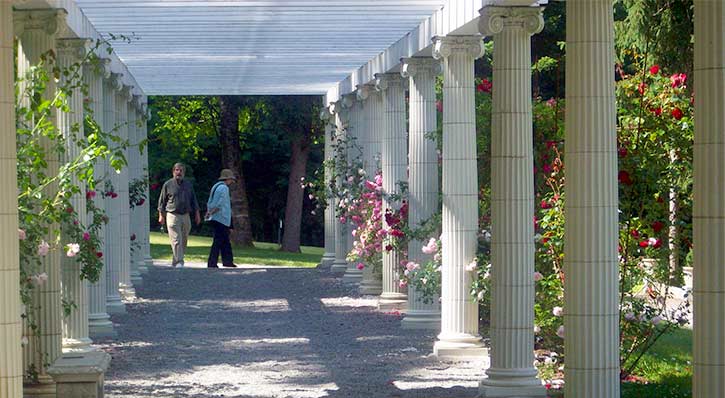 Park Tours: Let's Go Outside
If you're looking to spend a fun day under the sun, you'll want to try one of Saratoga's guided park tours. Discover gorgeous gardens, mineral springs, and take in all the natural beauty of Spa City.
Spa State Park
The Saratoga Spa State Park is an amazing place to wander and explore on your own, but for a real insider's look, a guided tour of Spa State Park will ensure that you see and experience all the amazing sites and natural wonders, especially Saratoga's world-famous springs and geysers. The free tours are available through The Gideon Putnam Resort. During the summer, docents lead daily guided tours on the hour between 11 a.m. and 3 p.m. in front of the Environmental Education Center near the geyser spring.
Yaddo
Explore this 400-acre estate, a "home-away-from-home" for artists and writers through the ages, including Edgar Allen Poe, Langston Hughes, and Sylvia Plath. And when you take a guided tour of Yaddo's breathtaking gardens, you'll see just why! Drop-in tours are held on weekends from June 23 to September 2, $10 per person and starting near the garden gate at 11 AM.
Find more Saratoga parks and landmarks »
Food & Drinks: Take Your Tastebuds On A Tour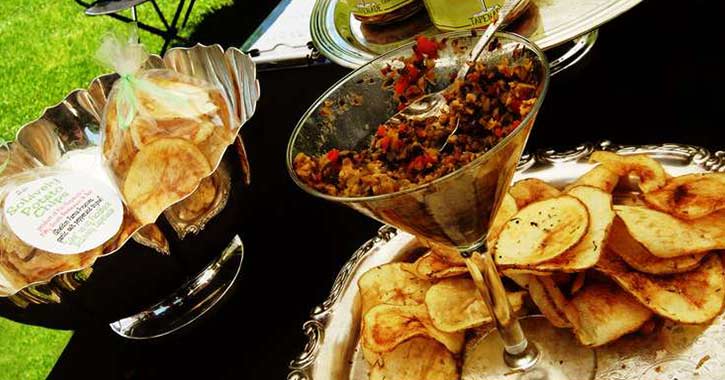 An excellent way to dig deeper into the easy pleasures in Saratoga is to let local experts show you around. A lot can be learned, and enjoyed, with the helpful guide through the city's celebrated food scene. Getting a fresh perspective on things from a cruise around Saratoga Lake is a nice experience, too, especially with a tour guide to provide insightful narration.
Saratoga Springs Food Tours
Sample local products with Saratoga Springs Food Tours! Try delicious cheese, olive oil, salsa, cupcakes, and much more. Once you've taken your guided tour, you'll be an expert in all the best food Saratoga Springs has to offer! Tours meet at the Saratoga Farmers Market every Saturday at 11 AM from May through October, $45 per person.
Spa City Brew Bus
The craft beer scene in Saratoga region is hopping. Which is why The Spa City Brew Bus makes a growler of sense for anyone or any group that wants to taste, toast and leave the driving to a non-drinking driver. But this tour run by a military veteran is more than just a ride around town for IPA sips and Belgian white sampling. The company offers both scheduled and private tours within the Capital District, and can accommodate up to 24 Guests. The Brew Bus can provide the perfect experience to celebrate birthdays, bachelor/bachelorette parties, family reunions, and corporate events. The Brew Bus crew will tailor your tour to your needs.
Historical Tours: Let the Past Come to Life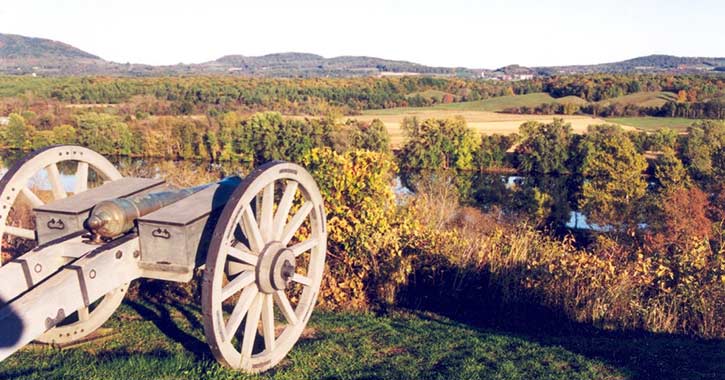 What gives Saratoga and the region its special cache is its incredible role in some key moments in American history. Even local residents are surprised at what new things they can learn while touring some of the area's monuments or battlefields. It's especially lucky that these areas have been so well preserved and maintained, and a guided tour can really deepen your appreciation for historic events.
Saratoga National Historical Park
Take a tour through Saratoga Battlefield, the site of Revolutionary War battles that led to American victory. After that, head over to the Schuyler House and learn about General Philip Schuyler, whose country estate in Saratoga once hosted George Washington, son-in-law Alexander Hamilton, Thomas Jefferson, James Madison, and the Marquis de Lafayette.
Haunted Saratoga Ghost Tours
On Fridays and Saturdays at 7 PM, take a walk through some of Saratoga's most haunted sites. Visit Congress Park and downtown Saratoga Springs, and possibly meet some of the city's most famous ghoulish residents. Tours are $25 and last 90 minutes.
Find historical Saratoga sites »
Horse Racing Tours: Thoroughbreds Rule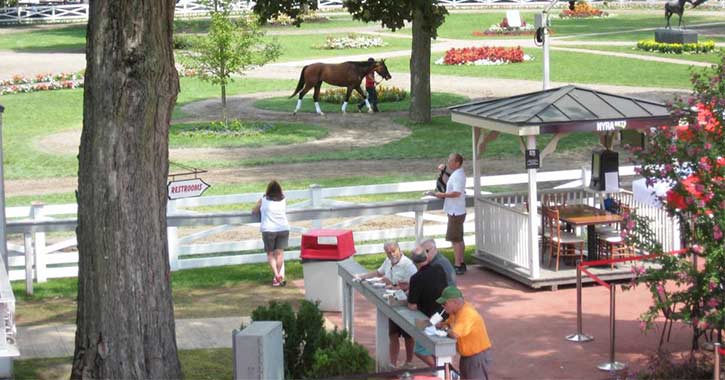 Many know Saratoga for its incredible and historic race course, but you could experience the track up close! Take a guided tour and learn about Saratoga's important role in horse racing history.
National Museum of Racing and Hall of Fame
Racing enthusiasts and history buffs won't want to skip a guided museum tour at the National Museum of Racing and Hall of Fame! Tours are $9 for adults and $6 for seniors and students, and will take you through incredible collections, exhibits, and the Hall of Fame itself.
Saratoga Race Course
Take a tour at the track! Learn all about the exciting story of thoroughbred racing in Saratoga while exploring behind-the-scenes. Tours are held hourly on racing days from 9:30 AM to 2:30 PM, for only $3 per person or $10 for the whole family.