Why Saratoga Is the Perfect Home Base for All Your Winter Explorations
Find Things to Do Within 60 Minutes of Saratoga Springs
Editor's Note (4/5/2023): The following details are from the 2023 winter season. Check back for 2023-2024 winter updates!
From cross-country skiing through the woods in Saratoga Spa State Park to ice skating under the lights at the Empire State Plaza, winter fun abounds in Saratoga Springs and nearby communities. In fact, Saratoga is within just 60 minutes of some of the season's best activities and attractions, which makes it the perfect home base for winter explorations. Here's what you need to know as you plan your getaway to the region.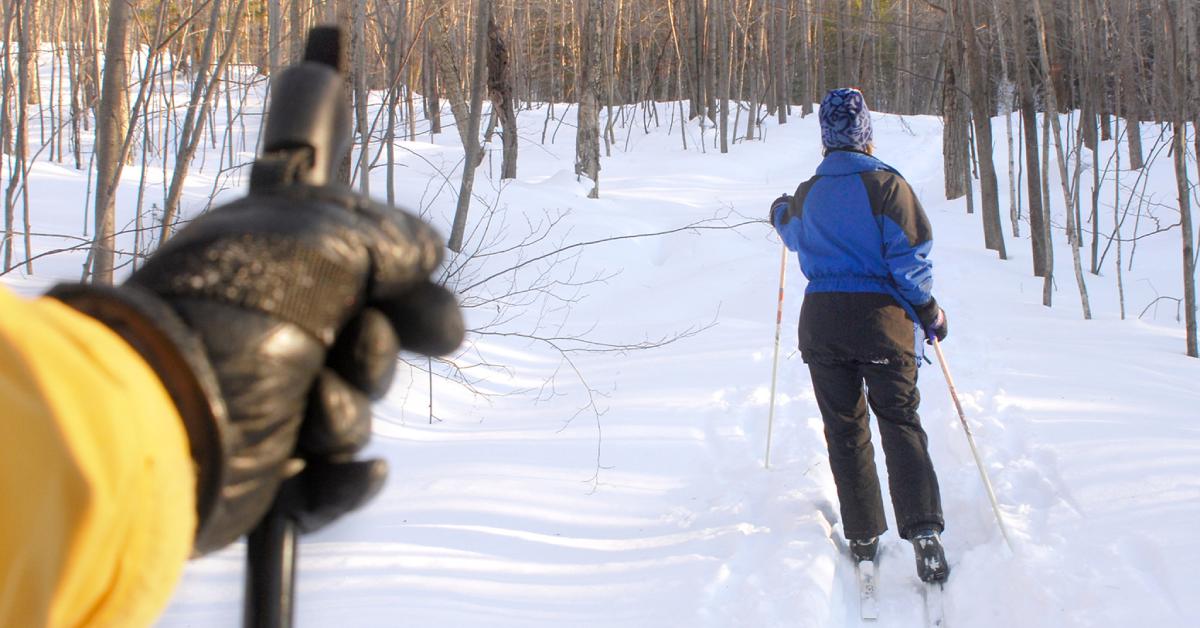 Get Settled In at Your Winter Accommodations
One of the main reasons people choose Saratoga Springs as their home base is because the city offers a wide range of comfortable lodging options. You'll want a warm place to return to after a full day of winter fun, and both The Inn at Saratoga and Saratoga Arms offer guest rooms with fireplaces. Alternatively, you can opt for the modern flair of Spa City Motor Lodge or even the luxury of The Adelphi Hotel.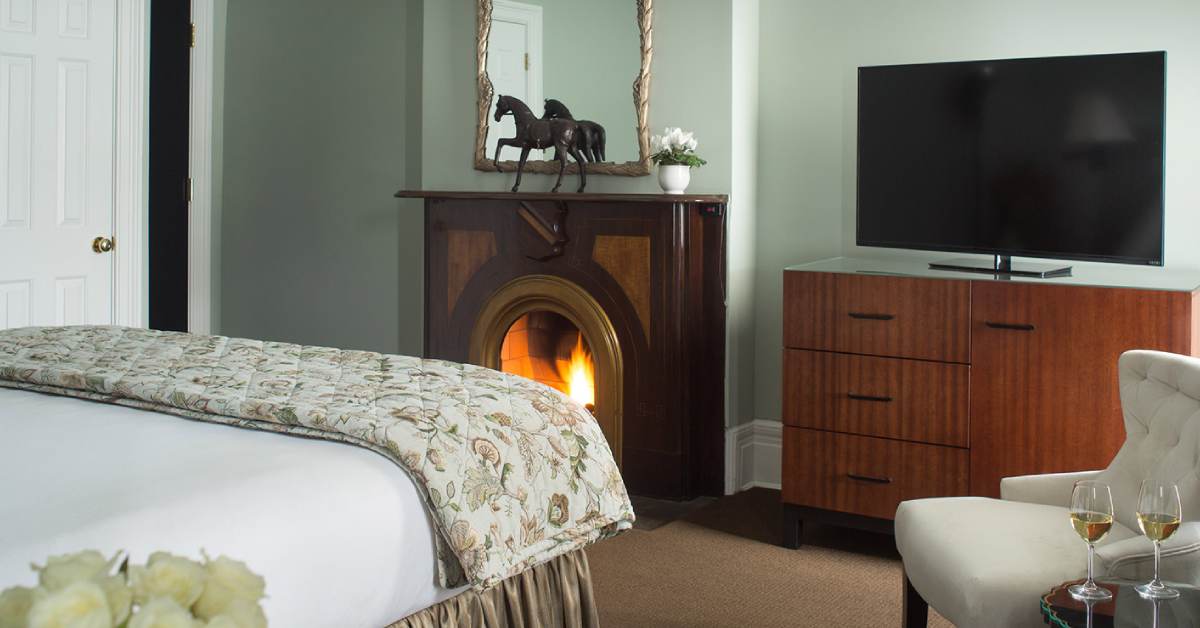 Make the Most of Your Stay With Skiing, Skating, History & More
After you've decided on where to stay, it's time to plan out what you'd like to do. Before you travel outside of Saratoga Springs, check out a few of the city's winter hotspots.
Soak Up Saratoga Spa State Park's Natural Beauty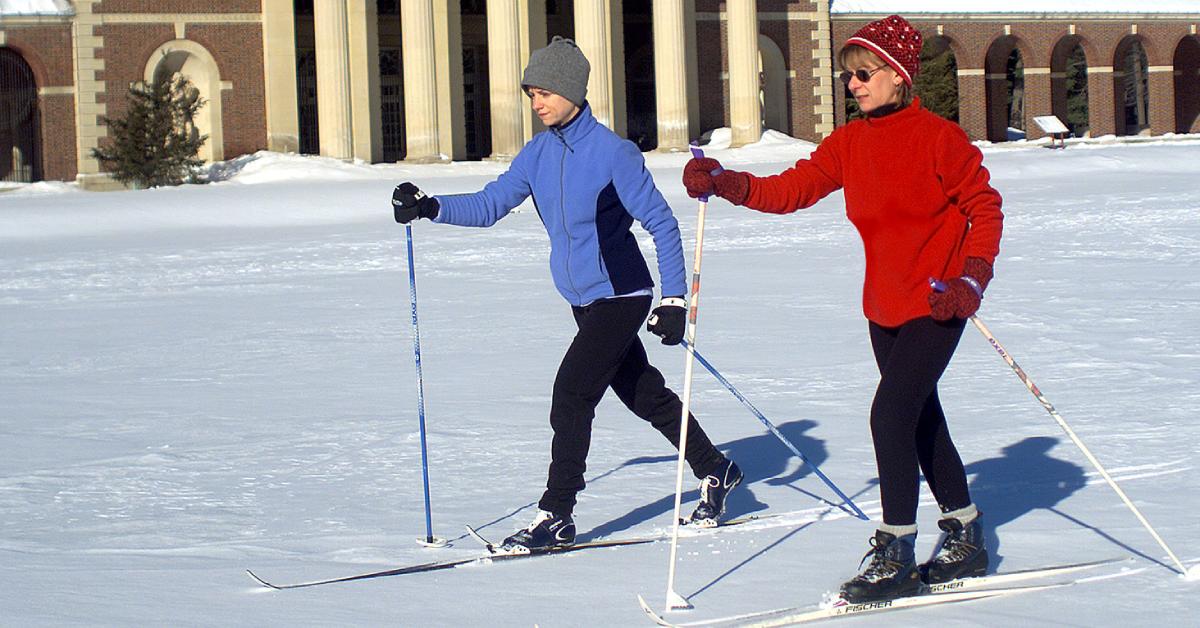 For outdoor enthusiasts, there's no better place to be than Saratoga Spa State Park. Renowned for its mineral springs and natural beauty, this vast state park features approximately 12 miles of cross-country ski and snowshoe trails. The gentle terrain is accessible for all skill levels, and snowshoe rentals are available at the Park Office for a fee.
In addition, Saratoga Spa State Park typically offers public ice skating at its outdoor ice skating rinks, weather permitting. Be sure to follow the Park's Facebook page for the latest ice skating announcements.
Ice skating is also available at the indoor Saratoga Springs Ice Rinks on Weibel Avenue.
Take a Journey Through History at the National Museum of Racing
Although Saratoga Race Course is closed during winter, the National Museum of Racing and Hall of Fame is open year round and ready to take you on an incredible journey through the history of thoroughbred racing. The Museum is home to a diverse collection of racing-related art, trophies, historical artifacts, and other memorabilia that showcases all aspects of this exciting sport.
Enjoy an Intimate Musical Performance at Caffe Lena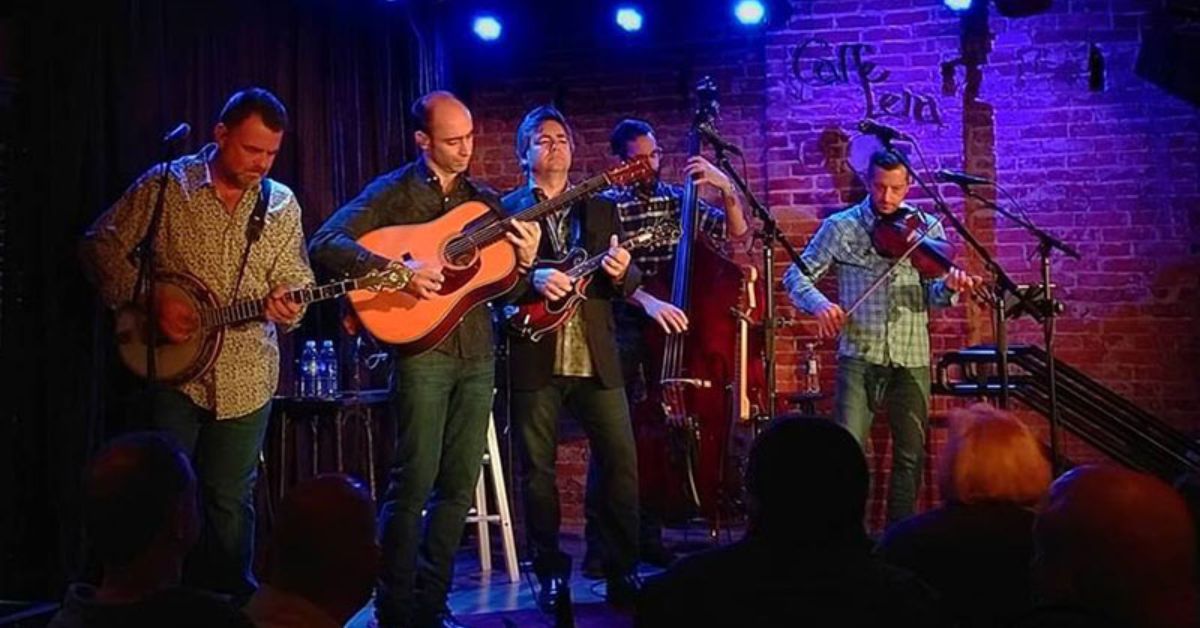 Caffe Lena in downtown Saratoga is a historic music venue and the ideal place to escape the cold for a couple of hours. Each week features a fantastic schedule of concerts and live shows that take place in an intimate setting where the performer is only feet away.
Recommended Dining: Kick off your Saratoga explorations with a hearty breakfast at the Country Corner Cafe, and then relax by the fireplace at The Olde Bryan Inn.
Discover Outdoor Adventures at the Wilton Wildlife Preserve & Park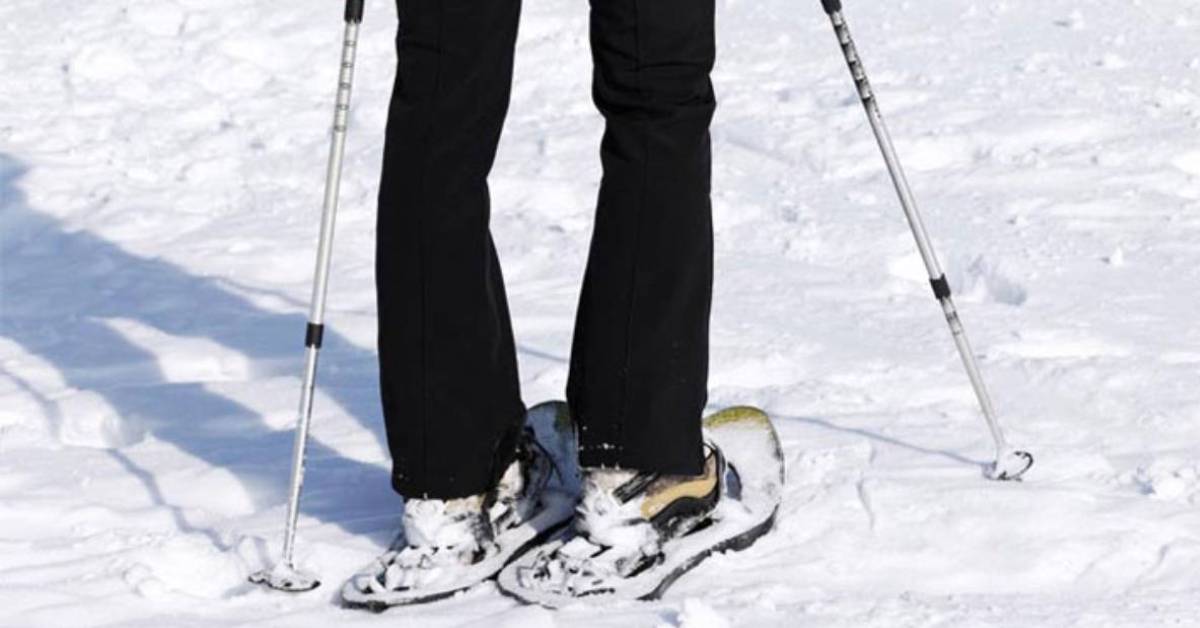 Another outstanding cross-country skiing and snowshoeing spot is the Wilton Wildlife Preserve & Park in Wilton, located 15 minutes from Saratoga. This recreational resource has over 25 miles of marked trails that are open to the public year round, and during winter, volunteers groom 3.5 miles of trails for cross-country skiers and snowshoers. You can find the groomed trails in the Camp Saratoga North and Opdahl Farm parcels. A limited number of skis and snowshoes are available for rental, and the Park & Preserve offers fun and educational outdoor programs.
Recommended Dining: If you're looking for a delicious meal after your adventure, then check out the nearby Wishing Well Restaurant, Winslow's Restaurant, or Nové Italian Restaurant in Wilton.
Go Snowshoeing with Into the Woods Farm's Friendly Goats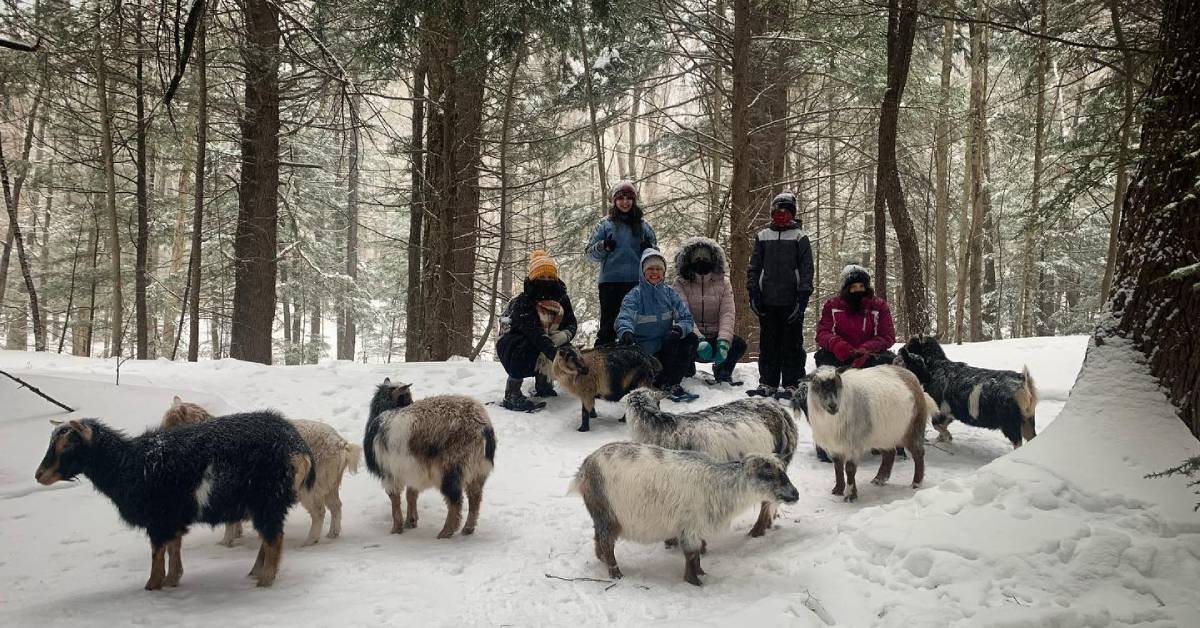 One of the most unique winter experiences in the Saratoga area is snowshoeing with a herd of goats at Into the Woods Farm in Middle Grove. Into the Woods Farm is a little educational farm located 22 minutes from Saratoga Springs, and they offer private group/family snowshoe adventures. Enjoy a guided trek through a beautiful forest while accompanied by the farm's friendly goats.
Recommended Dining: Stay in Middle Grove and grab a bite to eat at the Village Pizzeria & Ristorante, which specializes in homemade Italian entrees and gourmet pizza. Or, take a trip to Tinney's Tavern on the nearby Lake Desolation for classic pub fare and craft beer.
Enter a Winter Wonderland of Fun in the Lake George Area
Lake George is becoming the winter place to be in recent years thanks to the area's plethora of family-friendly events and activities, and it's only 30 minutes north of Saratoga. From winter celebrations to shopping at the Outlets, find out why Lake George is worth the drive.
Mark Your Calendar for 3 Can't-Miss Winter Events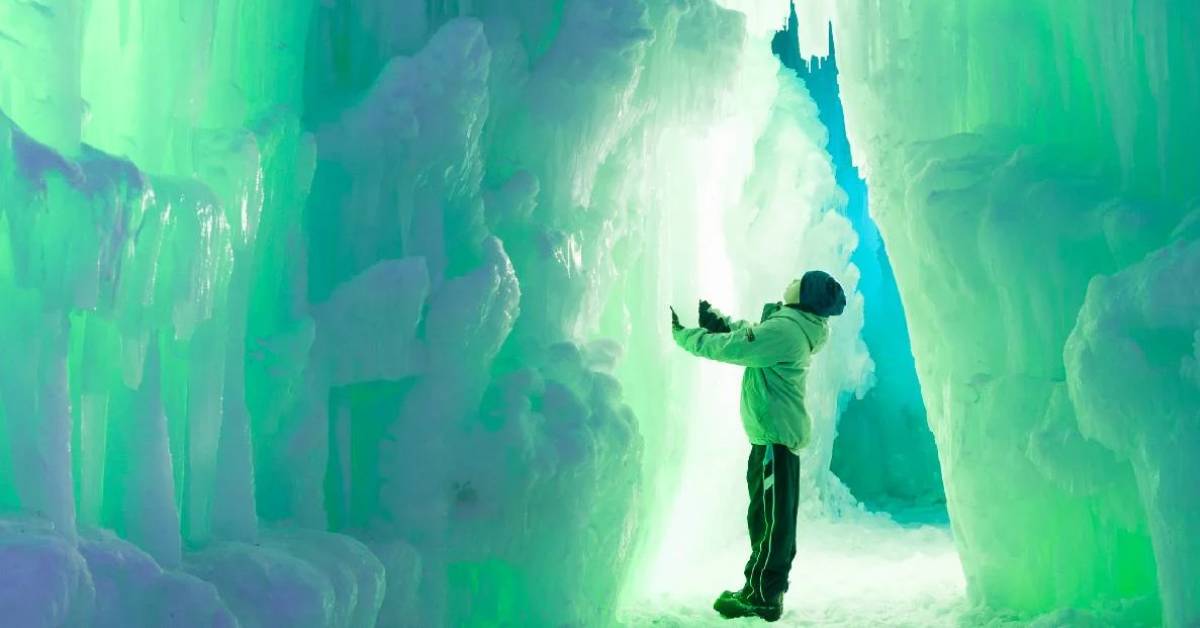 Would you like to walk through a massive ice castle, go on a horse-drawn carriage ride, and take part in classic winter carnival activities? If so, then you need to visit Lake George for one of these 3 winter events:
Ice Castles: Ice Castles is an interactive winter attraction that's returning to Lake George for the 2023 winter season. This nationally known attraction brings a frozen world to life through ice caverns, crawl tunnels, ice slides, frozen thrones, and other unique features.
Lake George Winter Carnival: The annual Lake George Winter Carnival will make its grand return on weekends in February 2023. Visitors can typically look forward to everything from outhouse races to cook-offs, ATV races, hot chocolate bars, and more.
Lake George Area Winterfest: Lake George Area Winterfest is a season-long celebration that will run from late-December into March. When you purchase a Winterfest wristband, you'll receive hotel and restaurant discounts, free horse-drawn carriage rides, free hot cocoa at participating businesses, and admission to one special winter activity, such as cross-country skiing.
Shop Till You Drop at the Lake George Factory Outlets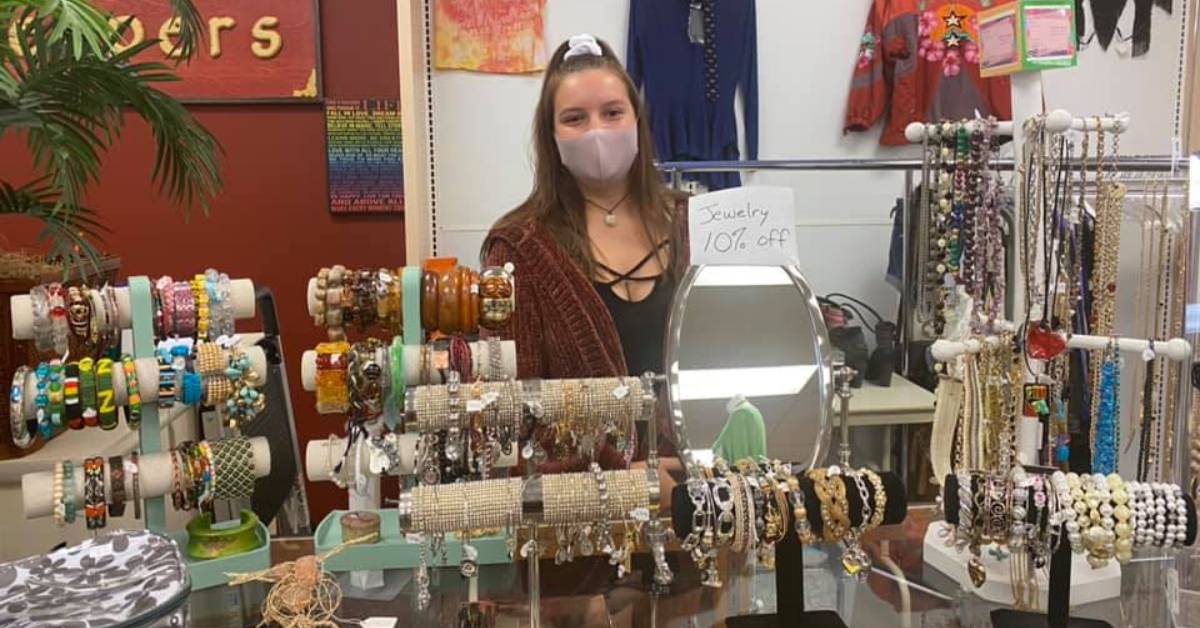 Take a break from all the outdoor winter fun in Lake George and swing by the Factory Outlets, which are just south of the village. The local shopping destination is open throughout the season and features over 50 great stores in one central location. You can easily spend an hour or two browsing brand-name clothing and shoes, accessories, gifts, candy, and other products.
Recommended Dining: Make your reservation for a tasty dinner at one of Lake George's year-round restaurants, such as 10 McGillis Public House, The Barnsider, or The Log Jam Restaurant.
Travel to Albany for Ice Skating at the Plaza, Captivating Concerts, and Other Activities
Located about 40 minutes south of Saratoga Springs, the City of Albany comes alive during winter with both outdoor and indoor fun. The highlight of the season is the Empire "Skate" Plaza ice skating rink, but there are plenty of other activities to enjoy as well.
Hit the Ice at the Empire "Skate" Plaza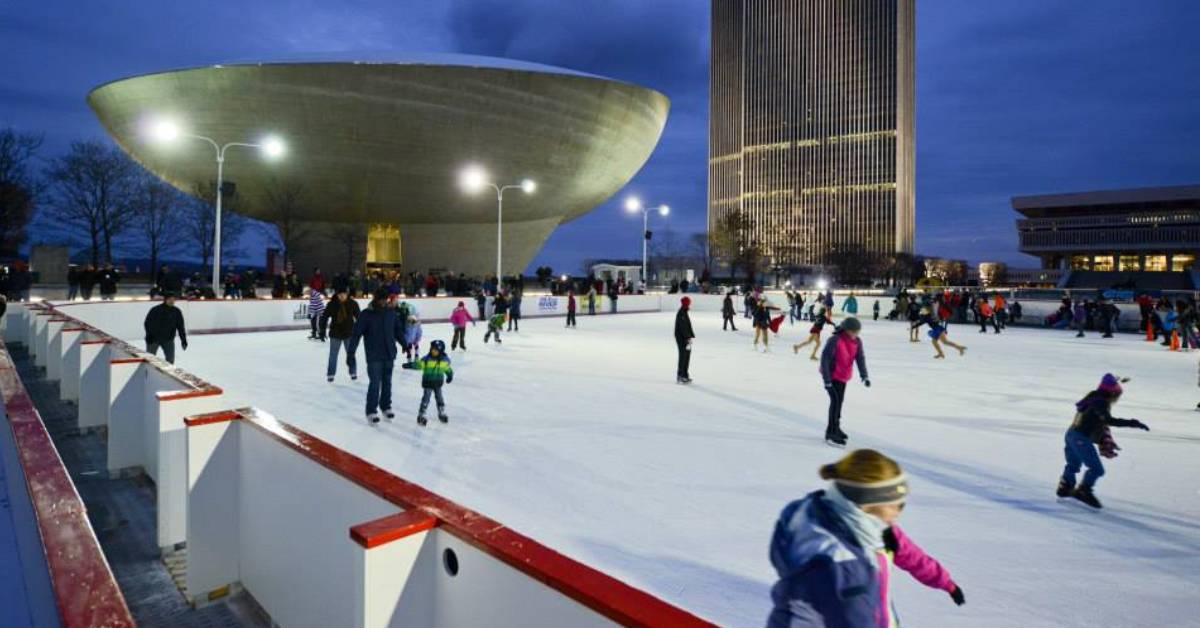 Each winter, the Empire State Plaza in the heart of Albany transforms into the Empire "Skate" Plaza, an outdoor ice skating rink that features free ice skating, weather permitting. Over the years, it's become a tradition for families and friends to return to the rink, skate around, and gaze at the Plaza's impressive buildings and architecture. Skate rentals are available for a small fee (free on Saturdays!).
Buy Your Tickets to an Upcoming Concert or Performance
New York's capital is a hotspot for performing arts, and attending a live concert or show is a great way to escape the cold weather. Both The Egg at the Empire State Plaza and The Palace Theatre offer a full schedule of events featuring different genres, such as music, dance, comedy, and film. See one of your favorite artists, catch a mesmerizing ballet, and have a eventful time in Albany.
Explore the Fascinating Exhibits at the New York State Museum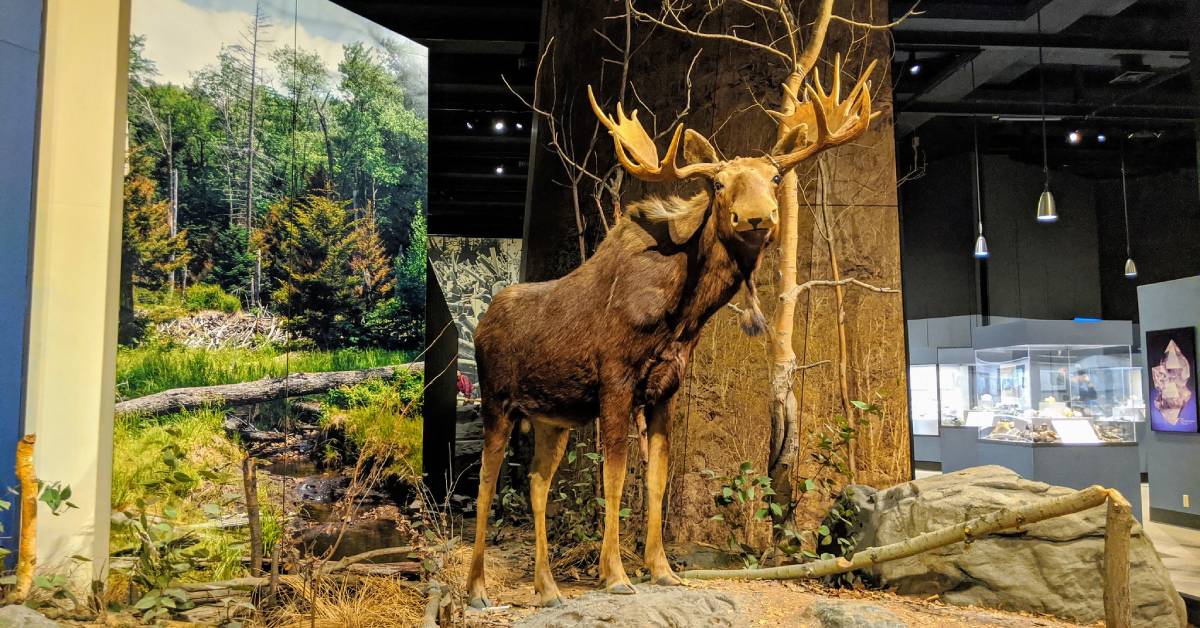 Open year round to the public, the New York State Museum is the oldest and largest state museum in the U.S. You and your family will have a blast exploring the building's variety of art, science, and history exhibitions, which include "Adirondack Wilderness," "Birds of New York," "New York Metropolis Hall," "Ice Ages," the always popular "Minerals of New York," and others.
Winter fun awaits both in Saratoga and within 60 minutes of the city, and it's the ideal home base for all your family adventures. Start making plans for a winter vacation that you'll remember.
This article is sponsored by Saratoga County Tourism. Note: The opinions expressed in this article are those of the authors. They do not necessarily reflect the opinions or view of Saratoga County Tourism or its members.