Get Outdoors & Explore! Family-Friendly Trails & Hikes Near Saratoga NY
Do you want to get out of downtown Saratoga Springs for a day or afternoon to explore all the natural resources the area has to offer with the whole family? Discover the region's many nature preserves, hike to the scenic peak of a mountain in the southern Adirondacks, or experience local culture and heritage by taking a stroll in a state, historical, or riverfront park. These hikes aren't very challenging, making them kid-friendly, and they all provide great opportunities to take in local scenery and wildlife as a family.
Nature Preserves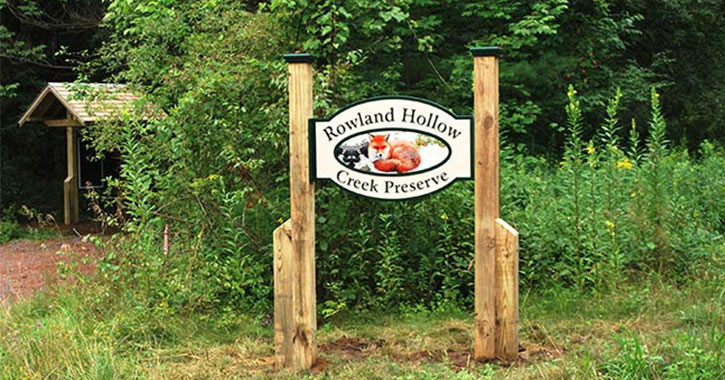 If you're looking to explore local forests, fields, and wildlife without venturing far from the city, you have several great options that are appropriate for hikers of all ages. All three of these preserves also allow you to bring your dogs, as long as you keep them on leashes and clean up after them.
Orra Phelps Nature Preserve's trail is 1.5 miles long and sprawls out in several directions. The hike is wooded and part of it runs along and crosses Little Snook Kill. Sections of the trail are made up of boardwalks and wooden bridges.
Bog Meadow Brook Nature Trail is two miles long and traces the path of an old railway. The trail runs through a mixture of forest and wetlands, and has three parking areas, so you can split your hike into whatever length suits you and your family.
Rowland Hollow Creek Preserve's trail is only three-quarters of a mile long and is another good option for the whole family. There are multiple branches to the trail, so the journey you take to the creek that lies at the far end of the preserve can be different from the path you take back.
As members of the Saratoga PLAN, a conservation organization that includes many local nature preserves and trails, there is a hidden letterbox station to find in each of these preserves, as well as many others in the area. The station has postcards you can use to send thoughts and details about your hike to PLAN, and stamps to collect from each preserve. Each time you visit one of these preserves, turn locating the letterbox into a game and see how many you can find as a family.
Wilton Wildlife Preserve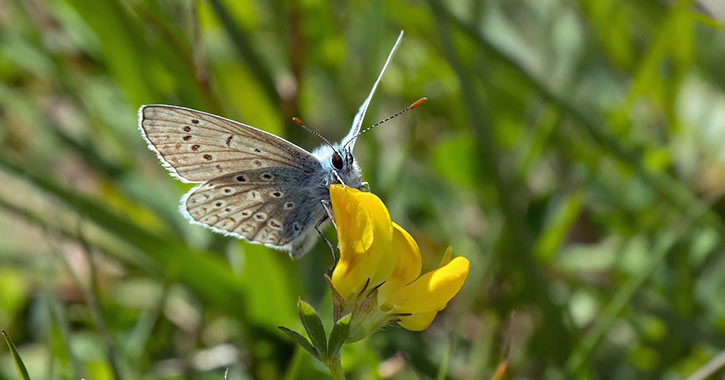 The Wilton Wildlife Preserve is a collection of trails to the northeast of Saratoga Springs. One of the more family-friendly trails is Old Gick Farm, whose trail is dry and flat, making it an easy option. Kids will enjoy trying to spot the endangered butterfly and toad species that are protected by the nature preserve.
Other options for a hike for the whole family are the trails at Opdahl Farm & Camp Saratoga. The two preserves are located adjacent to each other and contain five trails. Explore the fields and forests, walk along the brook and pond, and climb up the fire tower for a better view.
State and National Historical Parks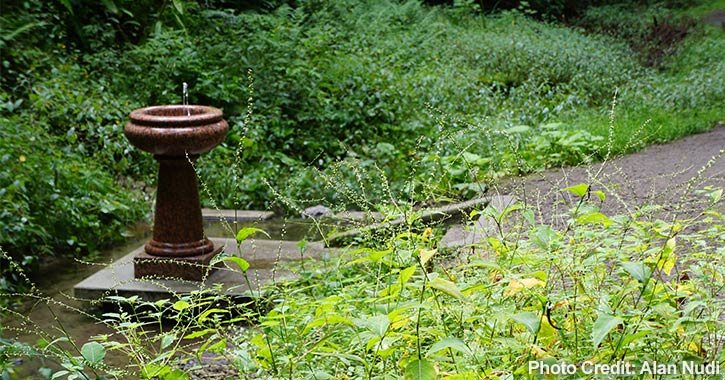 If you want to go for a hike but don't want venture out into the wilderness, Saratoga Spa State Park has six trails throughout its extensive grounds. The trails are very well-marked, lined with the tall pines the park is known for, and run alongside streams and geysers. There are also playgrounds and picnic areas to check out, as well as many of Saratoga's famous mineral springs from which to stop and take a drink.
If you want a hike that is both scenic and educational, check out Saratoga National Historical Park. The Wilkinson National Recreation Trail weaves across the battlefield grounds in a loop that begins with the visitor's center. There are also smaller trails scattered throughout the park that explore its other corners and are reachable by the tour road that runs through the battlegrounds.
Trails by the Water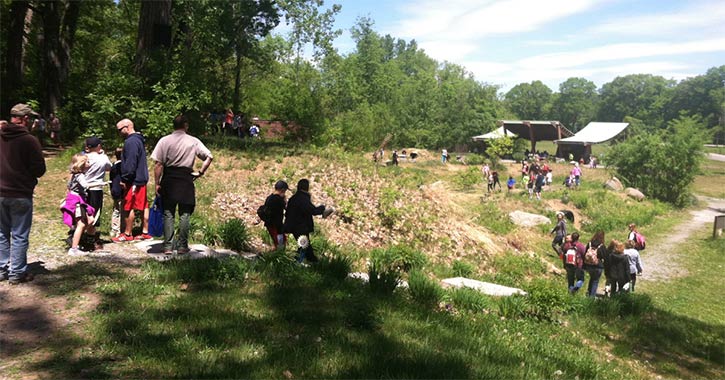 Located in Schuylerville on the banks of the river, Hudson Crossing Park features several well-kept trails with tons of unique landmarks and stunning views. Two are located on Lock C5 Island, and one is a sensory trail that follows along the Hudson. There's also a play garden with landscaping for children to explore and amusements for them to play on, as well as a picnic area.
A short drive to the south of Saratoga, Round Lake Preserve features a trail that turns into a boardwalk as the path stretches over the lake's surrounding wetlands. The hike is rather short, but in close proximity to the Zim Smith Trail, a much longer trail that leads southward and is clear and well-paved. Round Lake is small and tranquil, and the preserve is a member of Saratoga PLAN, so there's another letterbox hidden there as well.
Mountain Hikes
Feel like being a little more adventurous? If you have older children, take a hike up Hadley Mountain. It's a bit further from Saratoga than the previous trails, located a 45 minute drive northwest from Saratoga Springs. At 3.6 miles round-trip, it's also a bit longer than the other hikes on this list. You will, however, be rewarded with spectacular views of the southern Adirondacks. There is also a historic fire tower at the summit you can climb for an even wider vista.